Looking for a functional cart to transfer cloth to and from the laundry? Just not getting it due to high market rates and prices? It may be embarrassing but no need to worry till there are pallets! Reinstall some best looking pallets into super stable wooden laundry room carts! For an engaging and stylish sample, you can check this DIY pallet laundry room cart which is having a rich appeal along with a functional design!
Thanks to single pallet slats which makes the construction super easy and quick! Dare to clone this laundry cart even if you are beginner, construction process is having zero difficulties! Join single pallet slats to build the top and bottom level and also to install the overall including the 4 legs! Go for a quick assembly of parts using a custom adhesive and well deserving hardware!

At the end, finish this bulky hand-built wooden cart with custom wheels for easy dragging and pushing!
The design is composed of finely gritted slats of pallets that is responsible for its so beautiful look!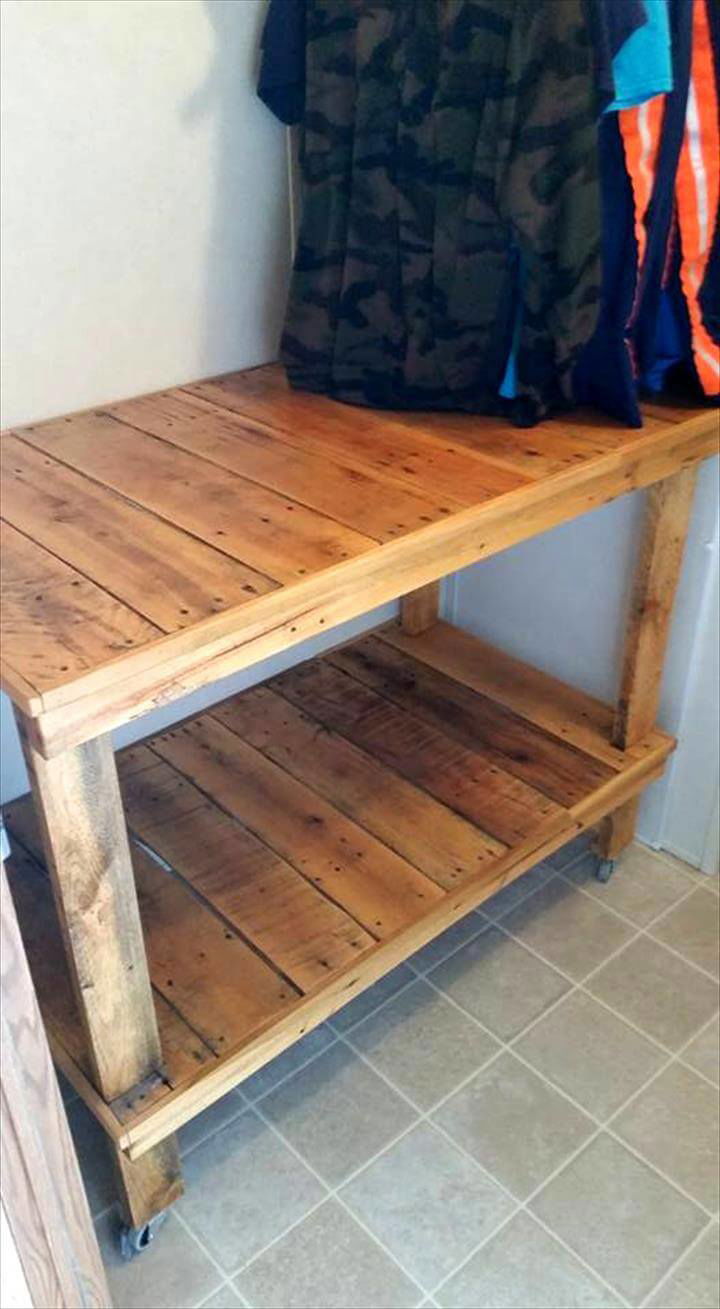 Lower shelf will allow the transfer of more clothes! Here legs pass through the lower shelf level!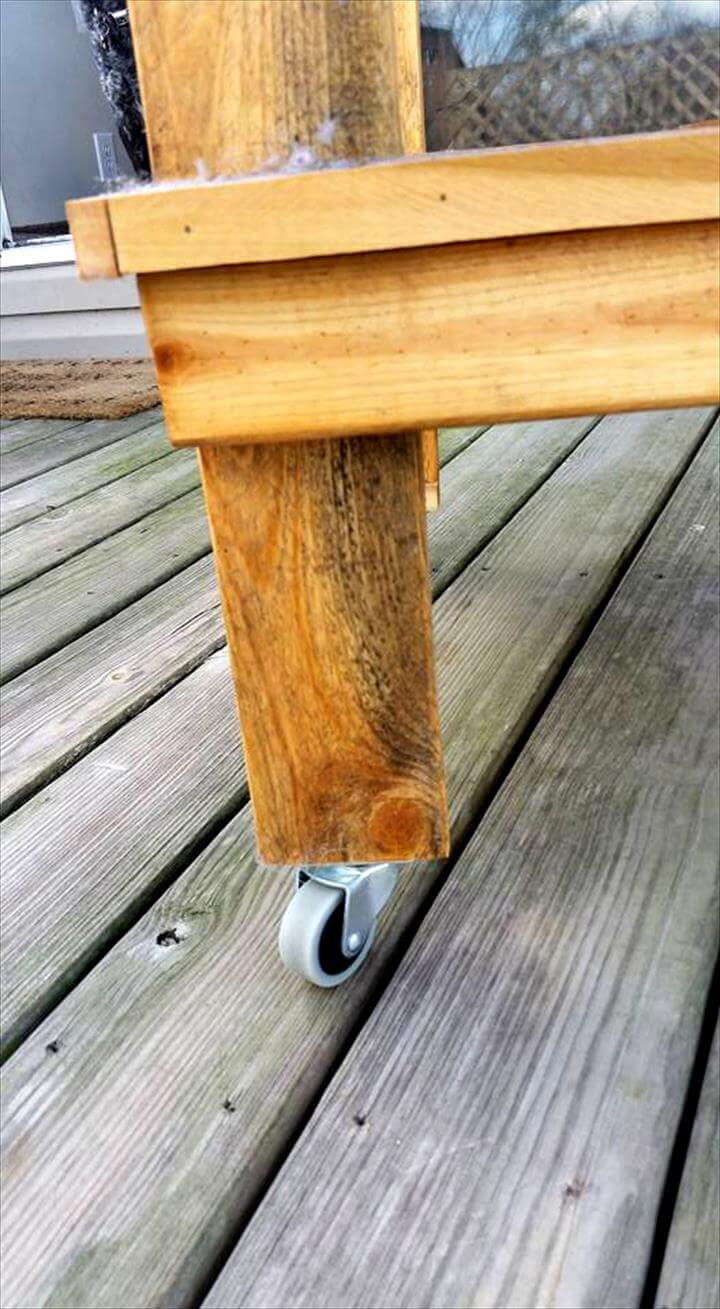 To grip the joints better in place, prefer hot glue and metallic casters would work great to gain this cart touch-to-move!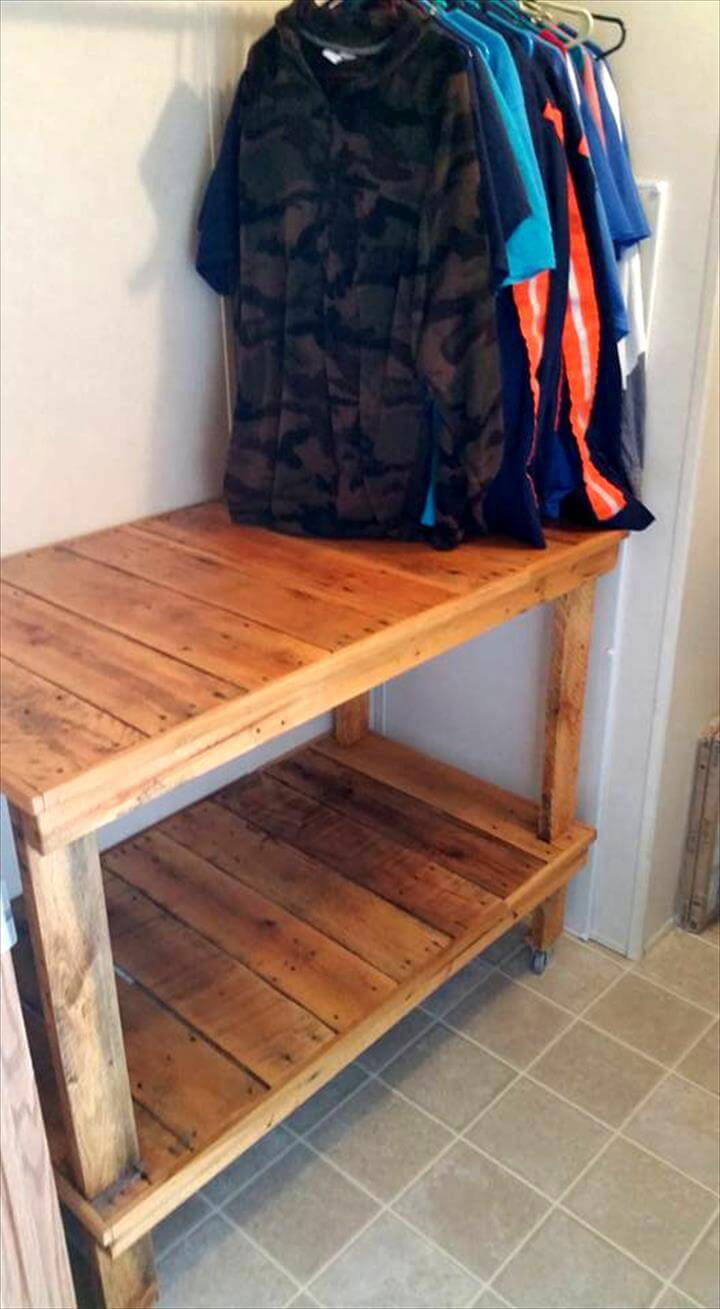 While not in use, use this entire cart to hold the laundry detergents and soaps!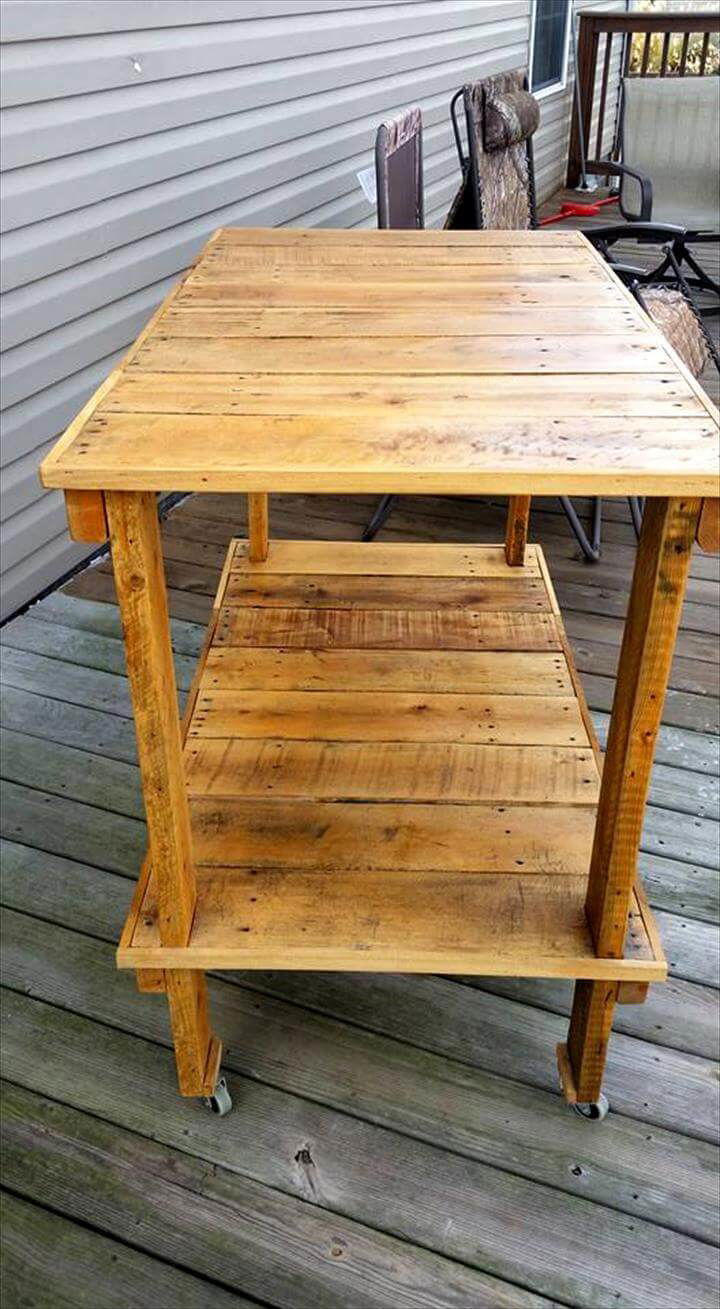 Bring alluring sparkle to wooden surfaces by applying a popular hardwood finish, mostly a mixture of stain and a wooden sealer like polyurethane!
Made by: BigScott Collard