Kids can only be made interested in outdoor activities if you just setup the outdoors according to their wishes and demands, kids really like fun and hence your outdoors should be fun-raising to make the kids addicted to them! Why not add this DIY bungalow style pallet cubby house / playhouse to your outdoor which is all free to build, fantastic to look at and is also friendly for kids playing! The architecture is all inspired of a bungalow and hence the building contains different mini rooms merged together and each comes with a chevron roof just for an instant bungalow vibe!
Pallet stringer boards have been chosen for installation of chevron roof and has been aligned there as sturdy wooden braces! This entire DIY kids pallet playhouse have been elevated to a certain height level using bottom wooden legs which have been made balanced using wooden scrap pieces put under their feet!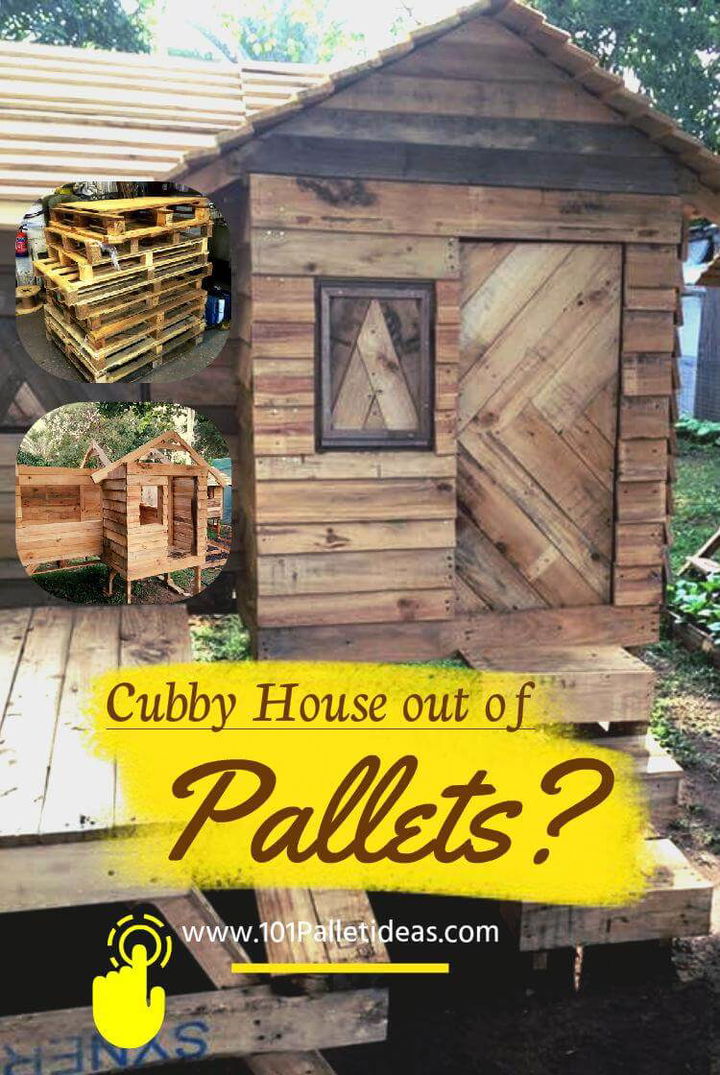 Door and windows also come in chevron style and has been installed also with single pallet slats accent shingled boundaries have also been give to window and door sections!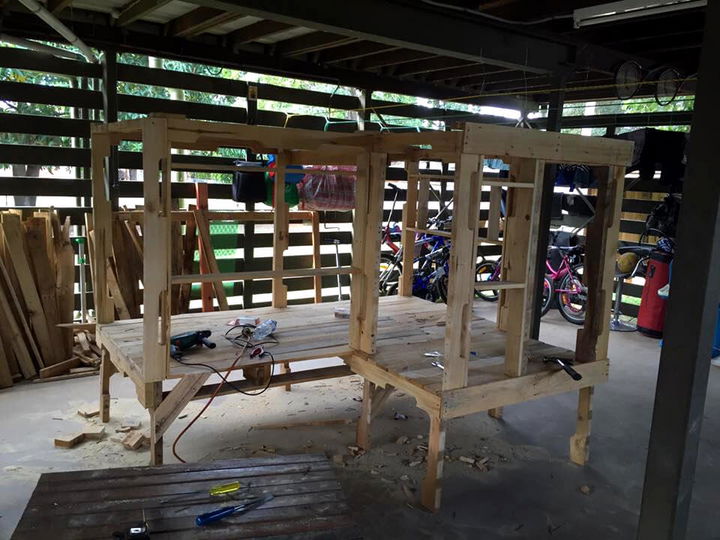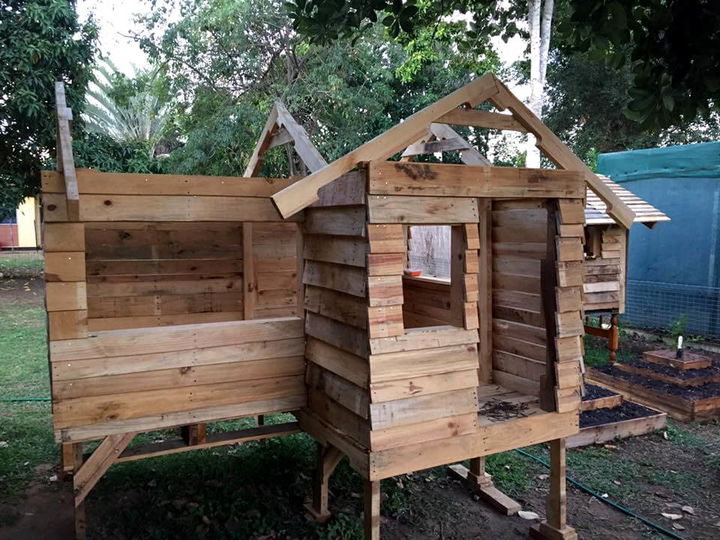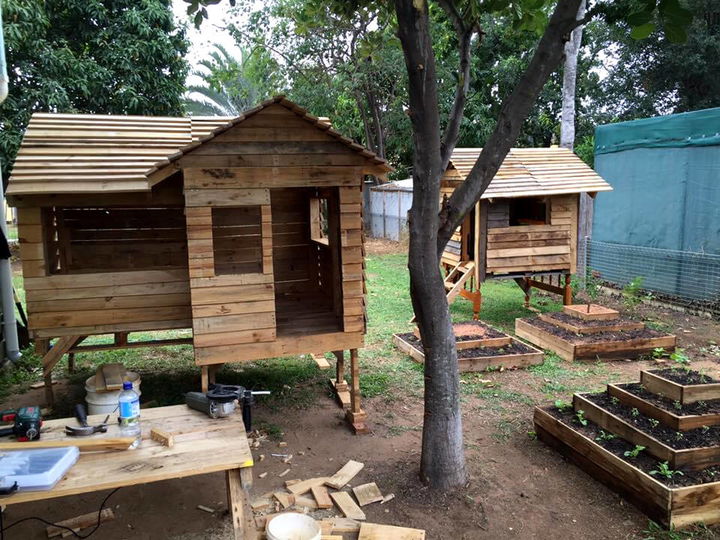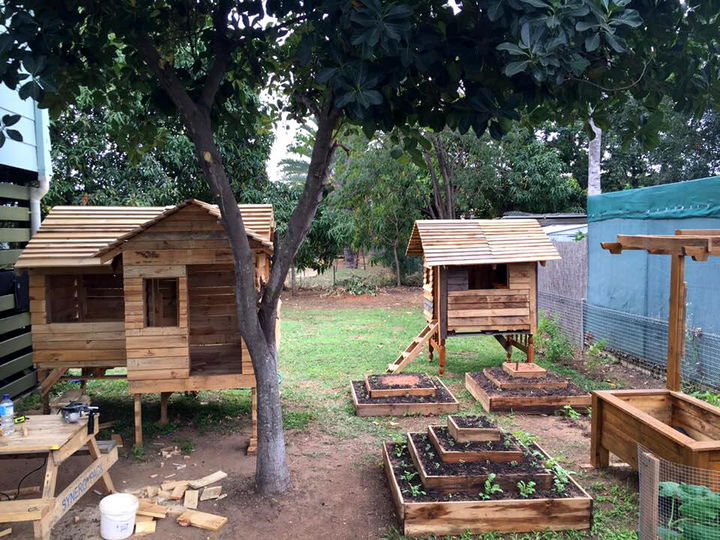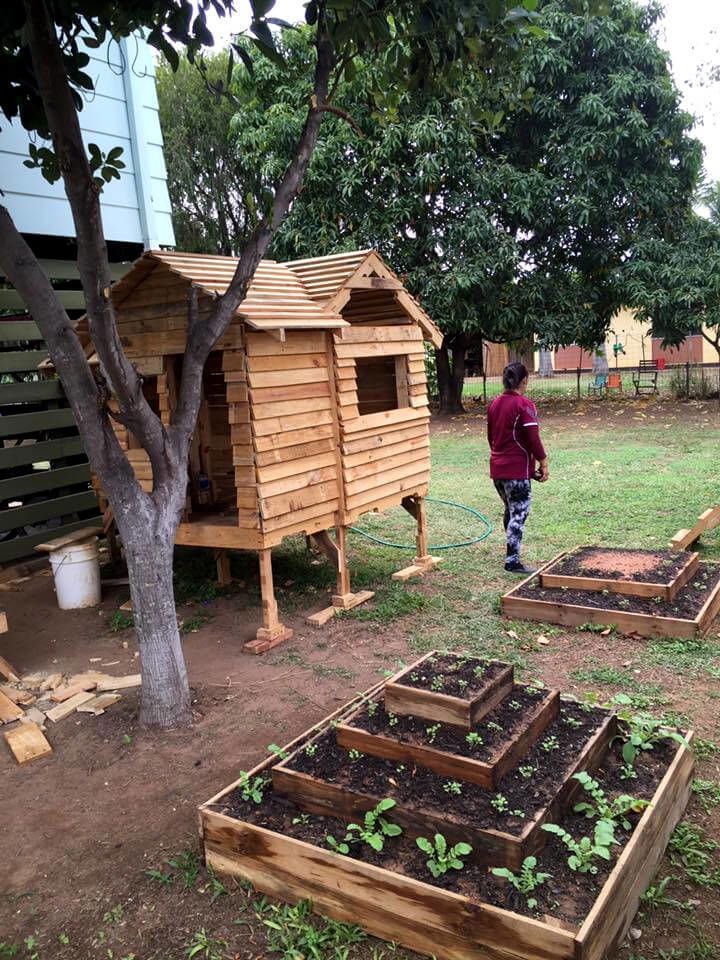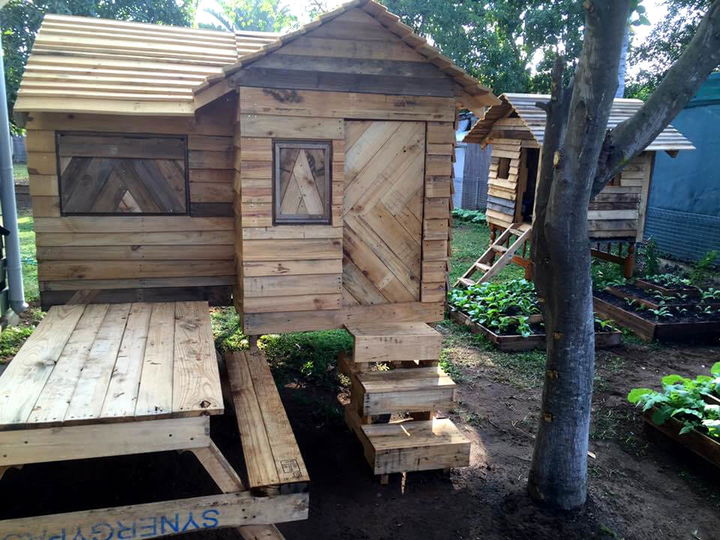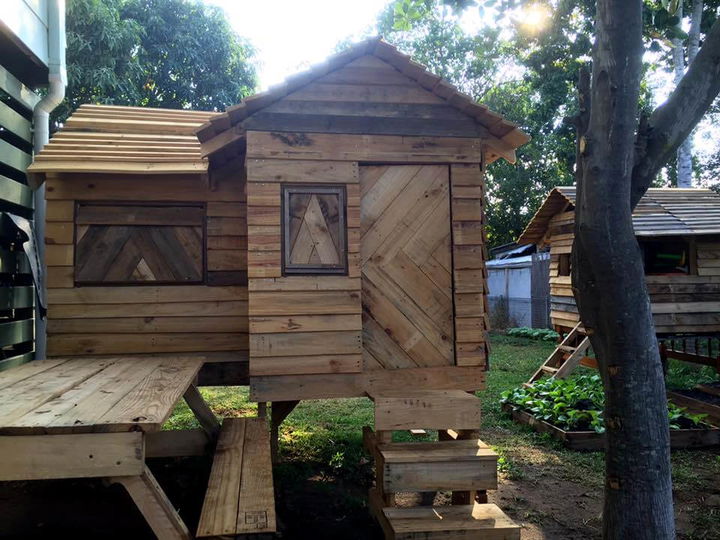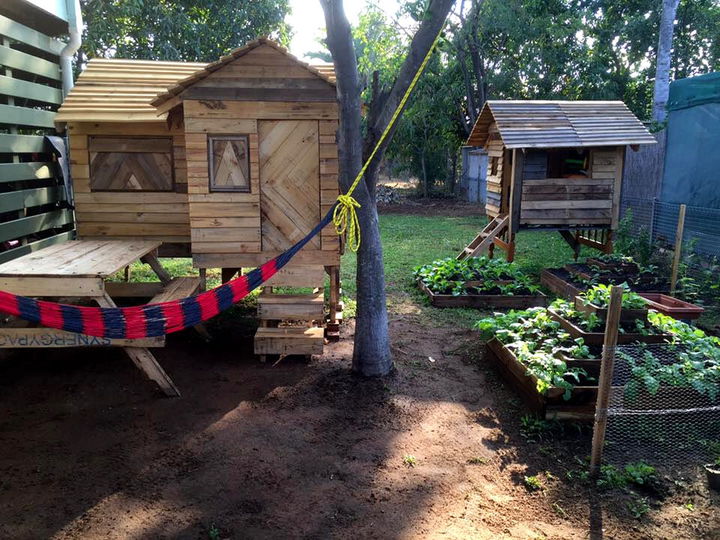 Made by: Longinus Benolo