If you are just passionate about gardening and then addition of some greenhouses to your garden will raise your gardening to a next level! After installing a greenhouse there in your garden, you will be all consistent in growing your favorite herbs and plants throughout the year as a green house allows you to moderate weather conditions suitable for the plants you are to grow there! Here we have listed the details for an ever low-coat but for a long lasting greenhouse, just see this DIY pallet greenhouse tutorial and let the inspiring details of this greenhouse motivate you!
Here pallets have been hired to install the overall greenhouse boundary walls and roof and also the inside vertical, hanging and self-standing planters! Building has been covered with waterproof black felt paper involving the roof also, it will allow you to create friendly environments for better growth of your decided plants inside! Clone this wooden pallet greenhouse project and make your garden growing season longer!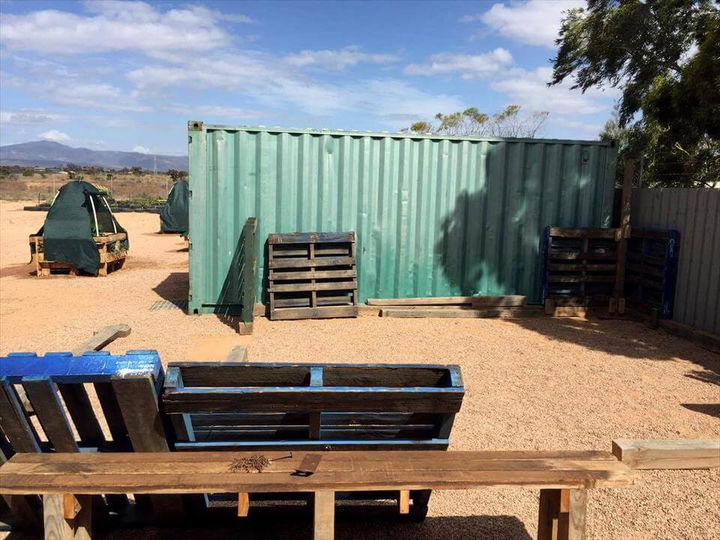 First thing you need to do is the selection of space for establish the greenhouse building! Use the location with weather conditions that will suit best the purpose!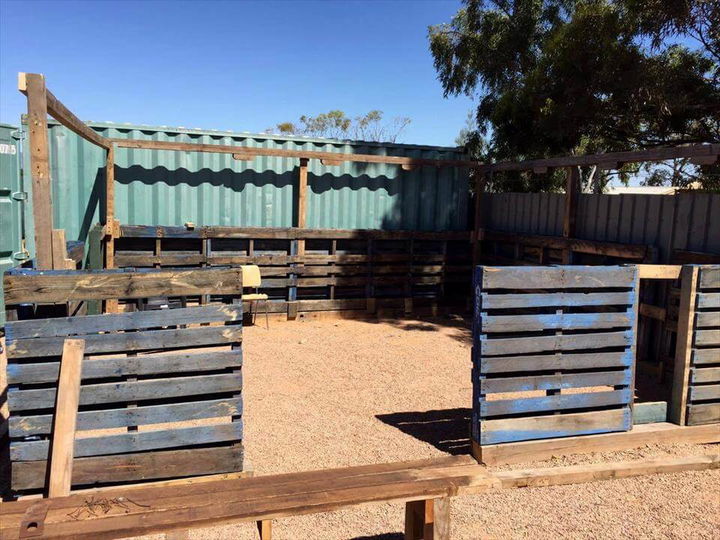 Start adding the pallets as vertical units to fence that selected area and fasten them for robust fence walls!
Here vertical pallet boards have been settled down well on bottom wooden supports while helps them to stay erected! These vertical pallets also hold the roof pillar then as you can see!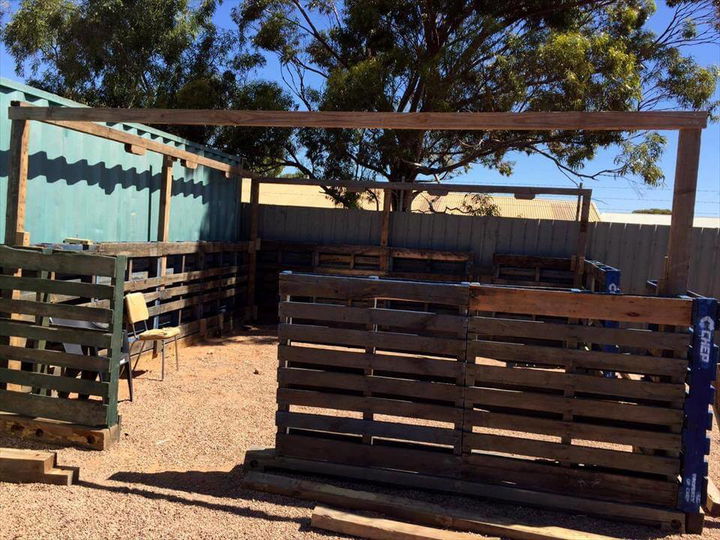 Leave the space for entrance just bring the frame to completion by repeating the same arrangements of pallet slats! Install extra wooden pillars where needed!
Complete the roof frame and keep on securing the point of junctions with well suiting hardware like metal plates or metal brackets and also nuts and bolts!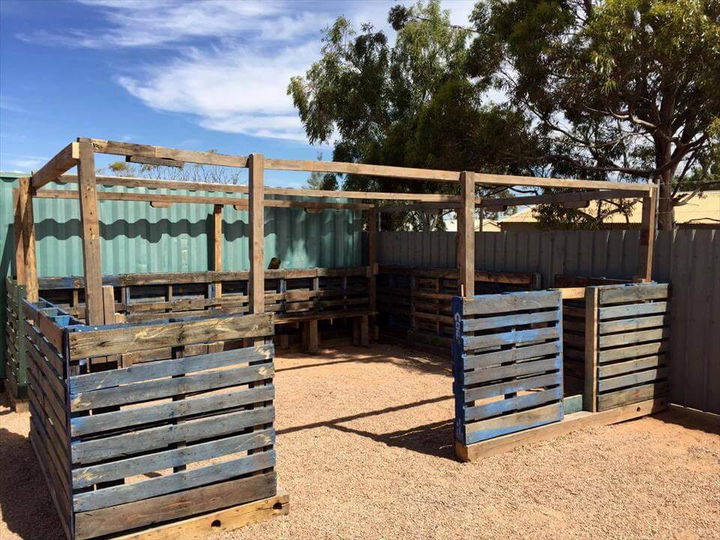 For building roof frame, select the longer and healthier pallet slats! Go for an overhaul after each new addition to primary skeleton of pallet greenhouse!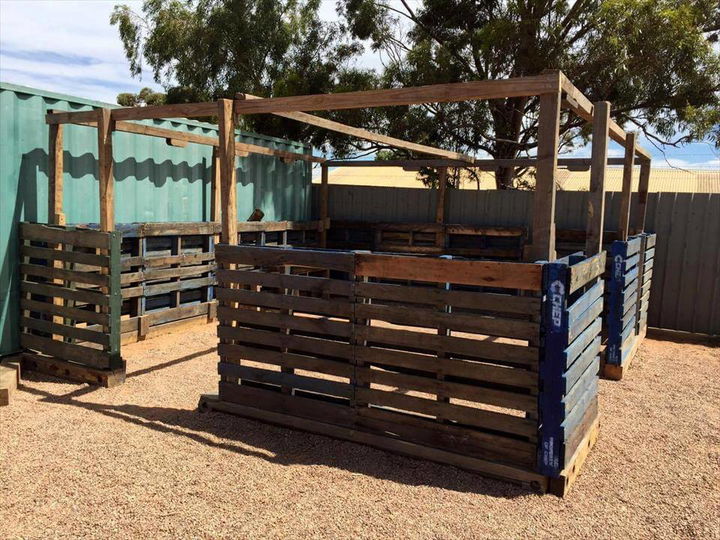 Here the entire basic model is ready now you can just cover it up with a waterproof fabric, get the glass paneled roofs also for your green house if you can afford!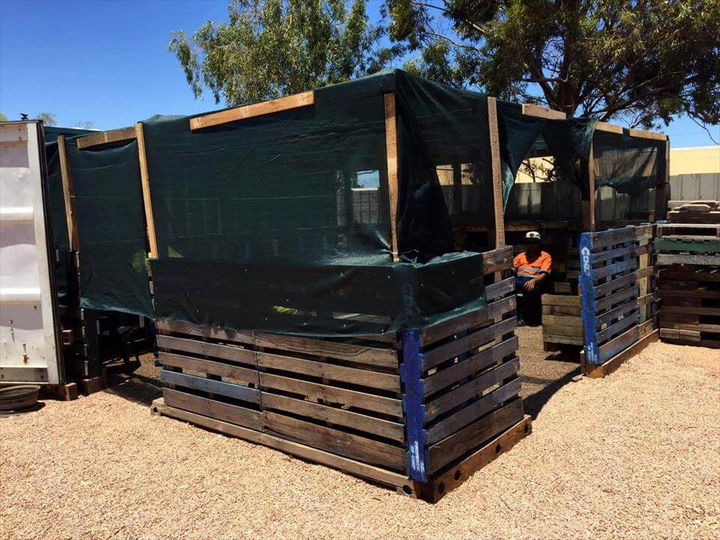 Cover all the bit and small openings with fabric you have selected for your greenhouse and just add the extra wooden supports to fix in place each end of fabric!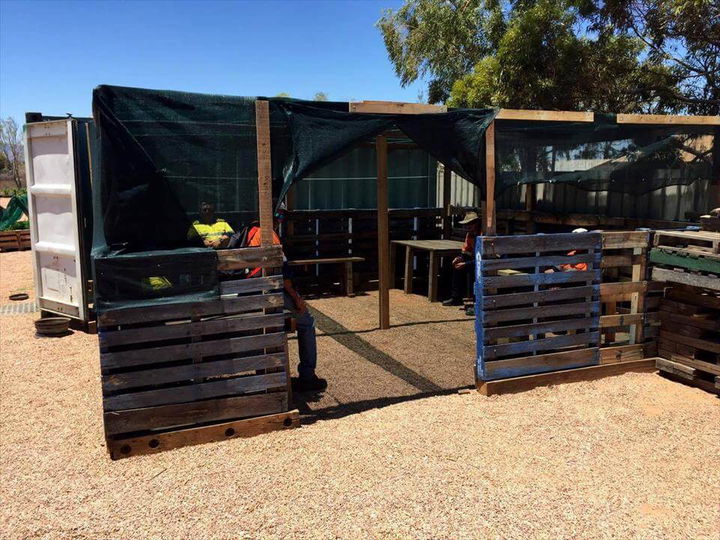 Cover the roof in the same way and now you greenhouse is all ready now to moderate the inner weather conditions, necessary for cultivation of off season plants or herbs!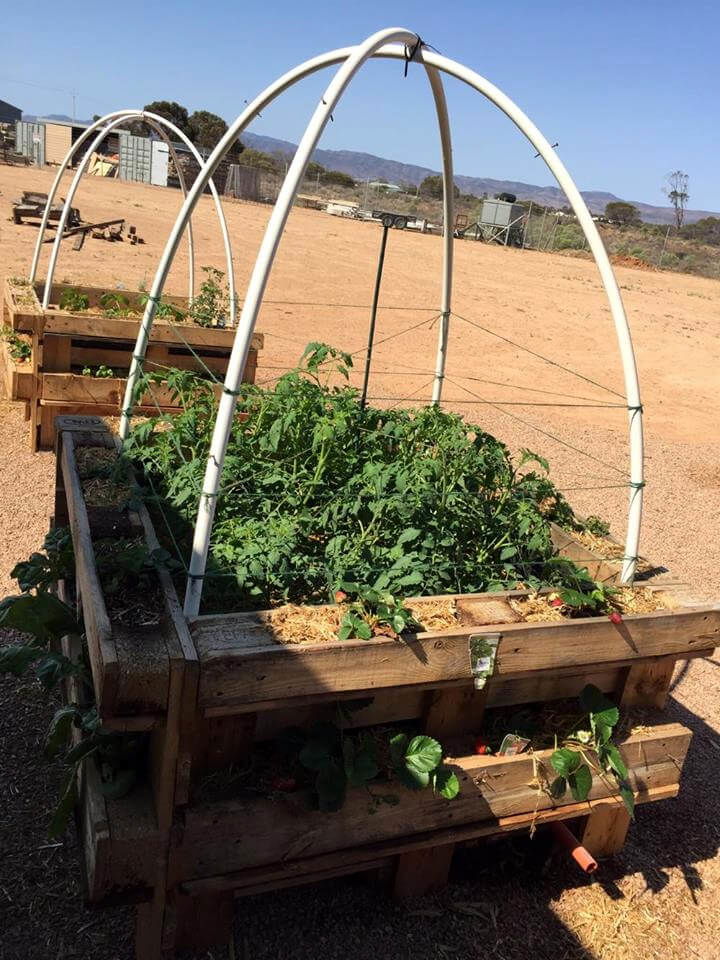 These are the pallet-made planters for the green house which are having special metal grills installed to their top which can be covered with fabric to keep the plants safe from air and sunshine!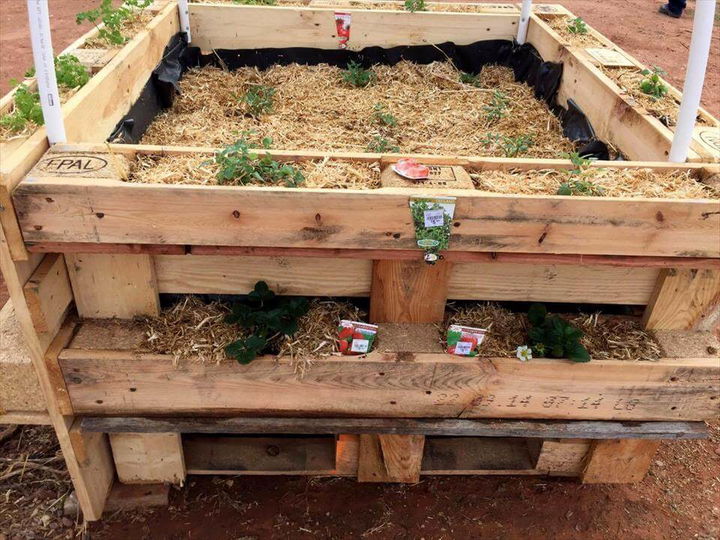 Here pallets have been stacked for this amazing wooden planter, has inside covered with waterproof felt and opening have been filled with other material to give the necessary amount of warmth to plants!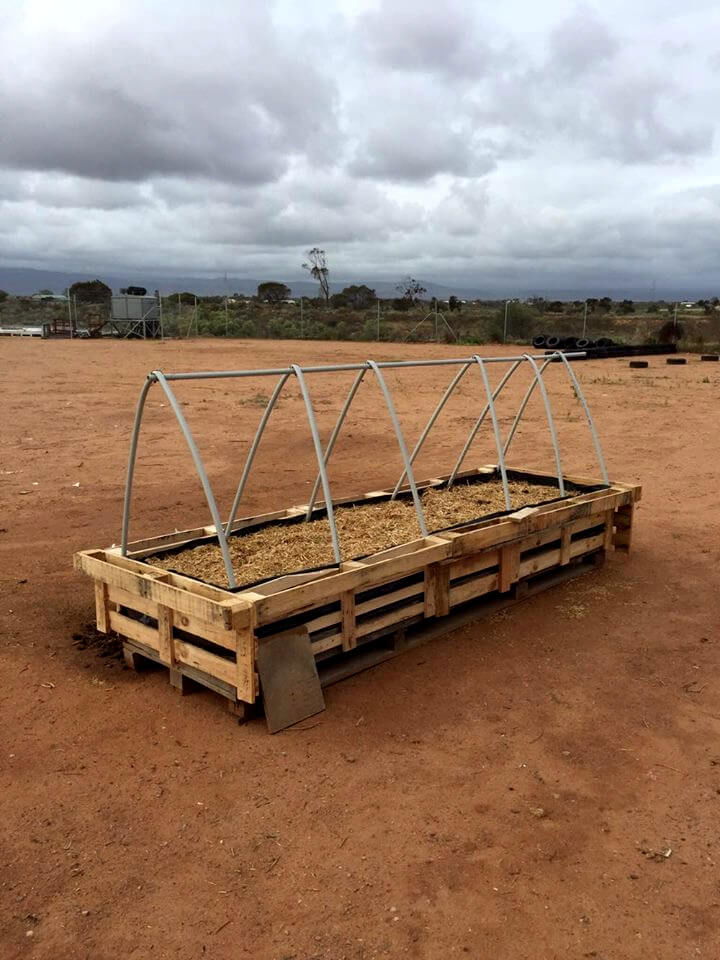 This is here a big pallet-made greenhouse planer, having amazing artful metal grill installed, help to cover this planter wholly with fabric when it is necessary!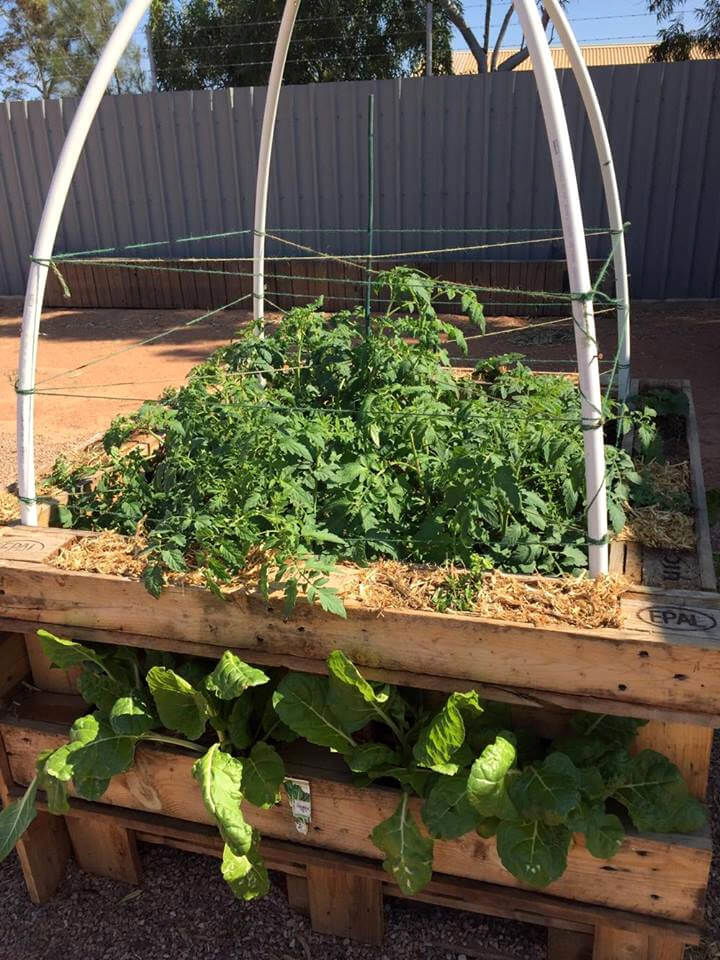 Again here a better recommended of a green house planter made of pallets, now you have just learned it all here to build a greenhouse with pallets for free!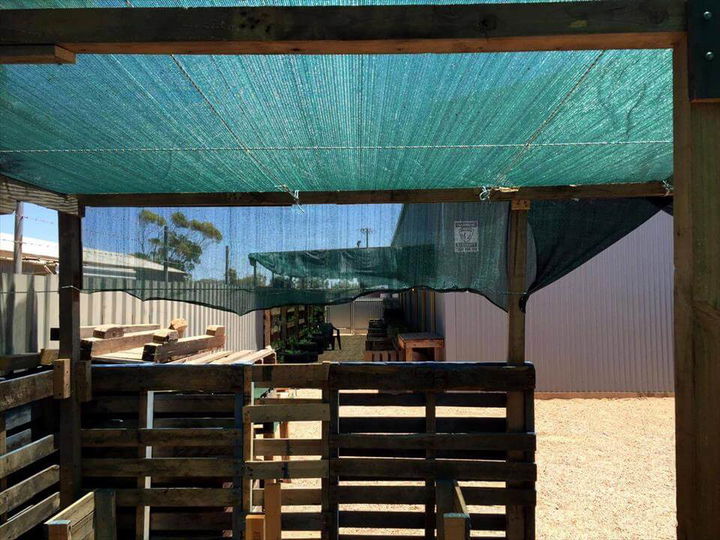 Give a suitable cover also to greenhouse roof , after covering the entire greenhouse with fabric you will be able to control the inner weather conditions of greenhouse easily!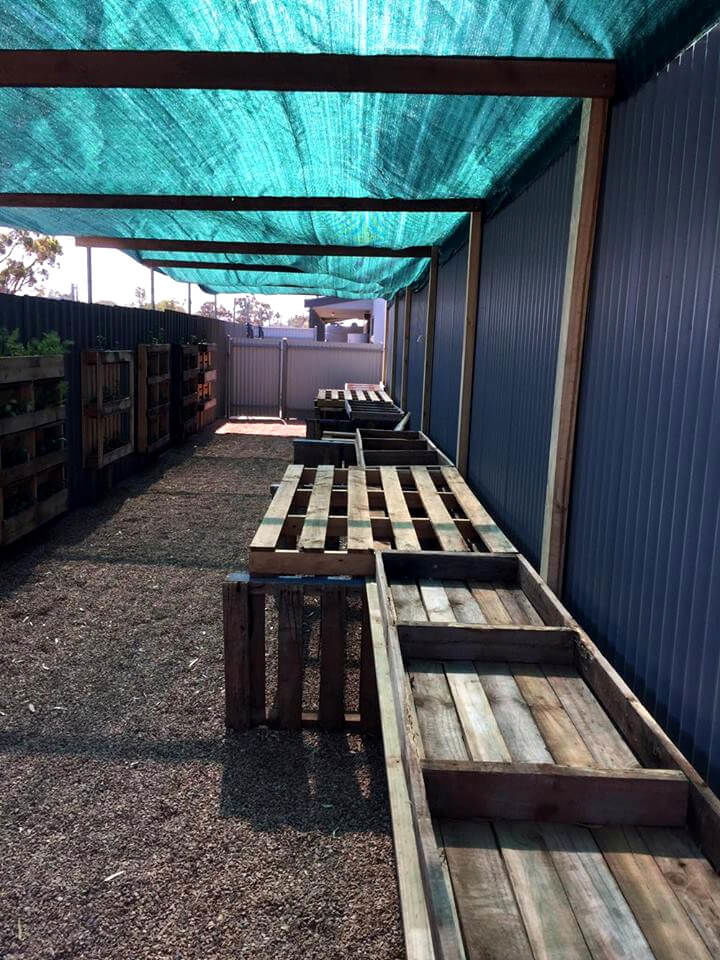 Get inspired of this amazing pallet greenhouse inspiration and keep on growing you favorite, herbs, vegetable and fruits throughout the season!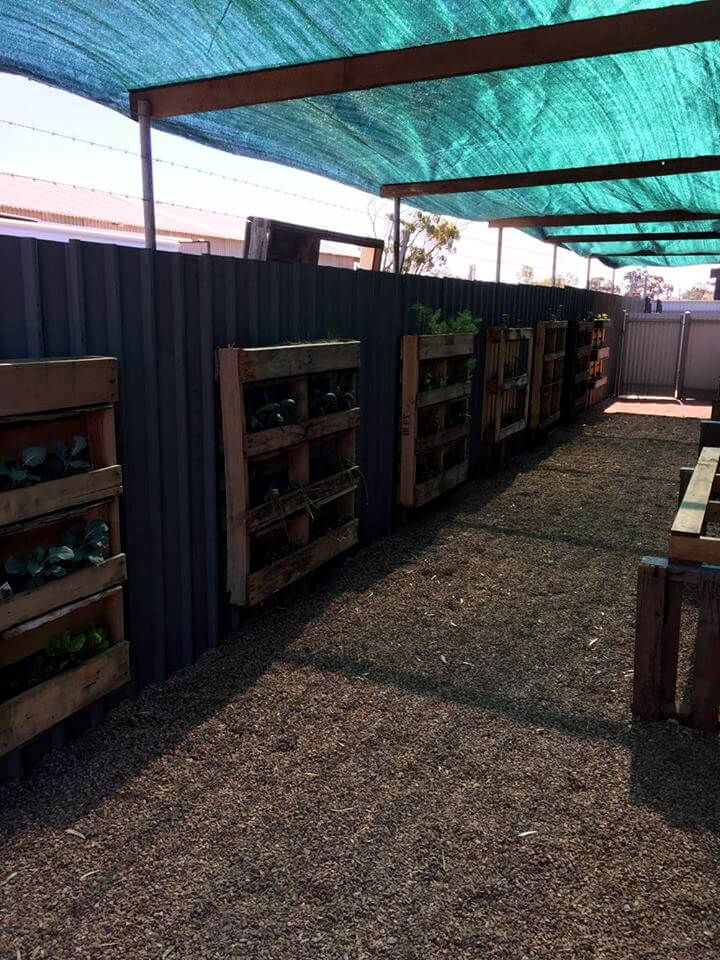 This is here a best pallet project to inspire those garnishing lovers, some pallets as a whole have also been installed to greenhouse walls as vertical planters there!
Made by Garry Neal