Rustic pallets and raw cable spools can also be rebuilt for a variety of different purposes! Have you ever thought that you can create a full dining furniture set with useless cable reels? Yes, this is much possible to build entire dining furniture set by restyling, reprocessing and refinishing those heavier cable spools and some pallets! This awesome DIY pallet and cable spool raised dining table are best for outdoor dinners and this not ends here, 4 DIY pallet and cable spool dining chairs have also been built with bigger functional statements!
The designs are just superb and extraordinary comfortable to sit and relax as comfy armrests and supporting backrests have also been made part of the chair constructions! The mid-side hole on the top of cable spool dining table is also best to hold a big umbrella to give your seated persons sun protection!
Organize your poolside deck, terrace or any sunny outdoor for outdoor dinners or for BBQ parties and feasting! Recycle your old pallets and cable reels now and try to build it, if you have not enough time you can simply buy it from the people across the world who have built it in real!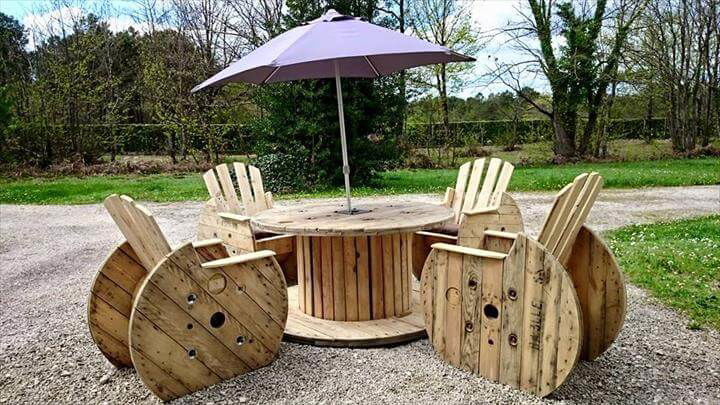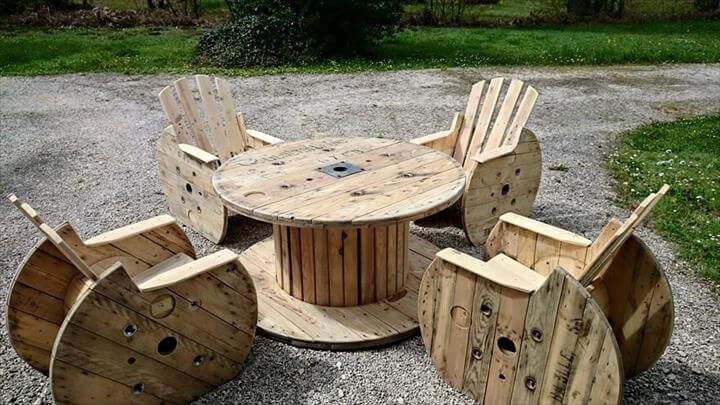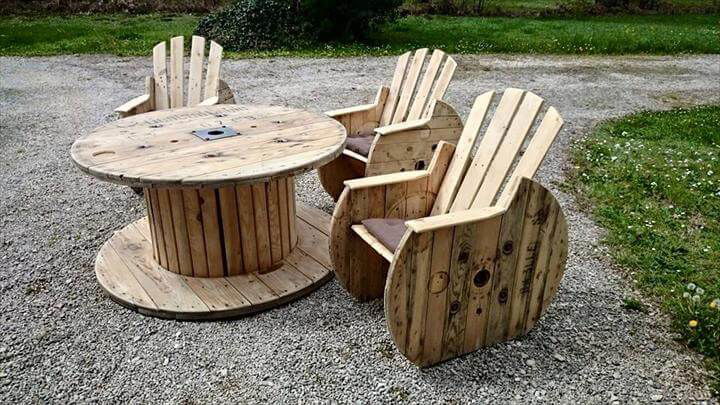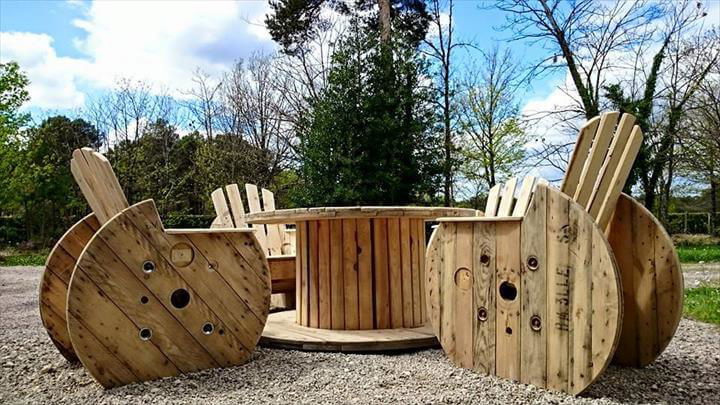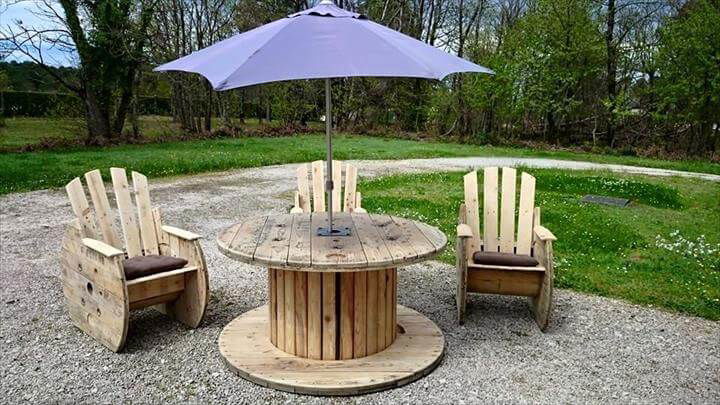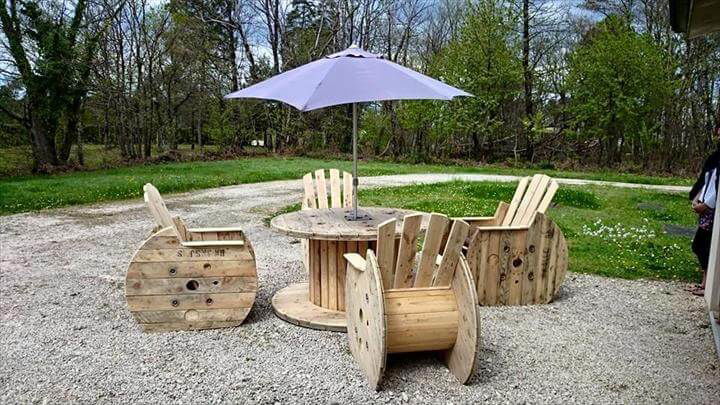 Made by: Meubles Palettes Bois