The mostly adapted furnished for convenient outdoor sitting style, is a bench! It always allow more than 1 people to enjoy the company of each other while enjoying the natural scenes and greenery all around also! We'll wish you to have these DIY pallet benches which are perfect to sit in a style and is also robust! The surprising and most pleasing good news is these are all free to get, rustic pallet boards have been decided only for all lasting compositions of these wooden benches!
Here by going handmade with removed pallet slats, 3 super stable wooden benches have been made that can be put together anywhere for an instant sitting plan, all you need to a pallet coffee table later in the mid which can also be made with pallets! Here a cut down size of a wood log has been gained as a rustic central coffee table! Finally all the benches have been given a nice finish that brings an enriched wooden appeal to them along with protection to wood grains!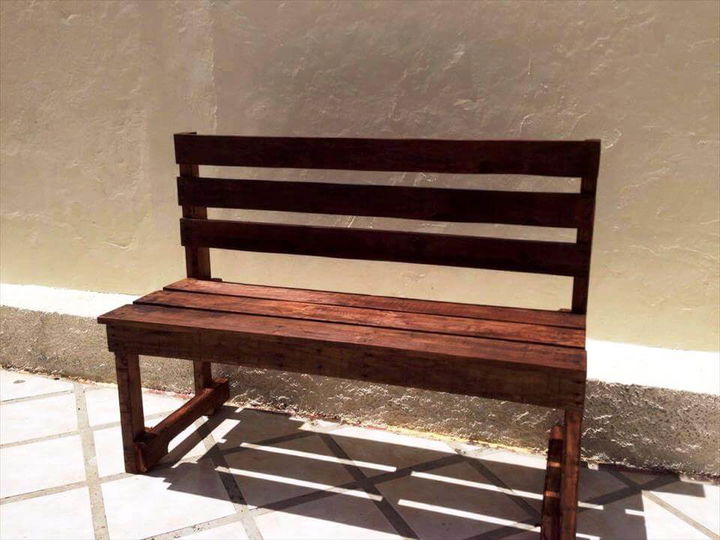 Get inspired of the spectacular arrangements of pallet slats and separated pallet stringer boards, beautifully packed for this robust wooden bench model!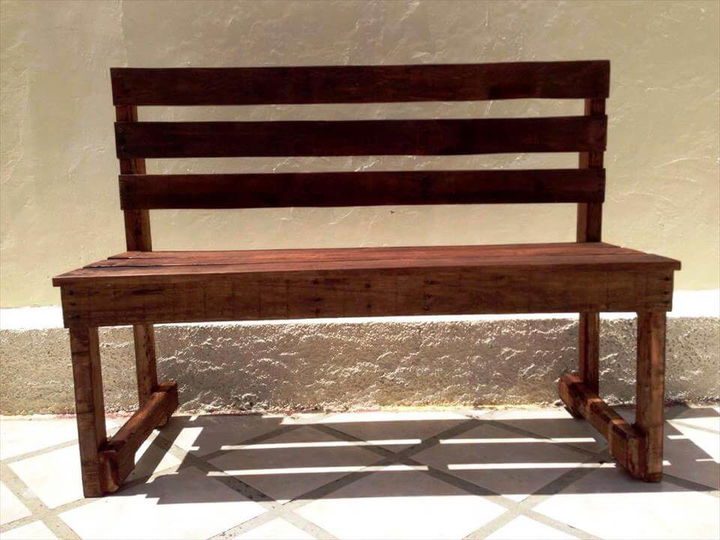 Here stringer builds the sides, legs and cross supports while the berth and backrest have been done by integrating pallet planks in slatted arrangements!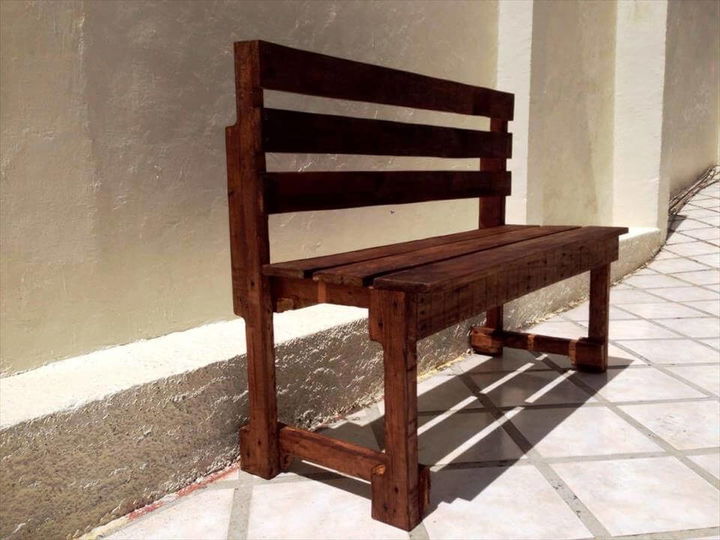 Final wood oil treatment gives the alluring spark to wood grains, let it well dried in the sunshine!
A no-cost robust wooden bench is ready now to place at any of your green or paved outdoor for comfortable sitting space there!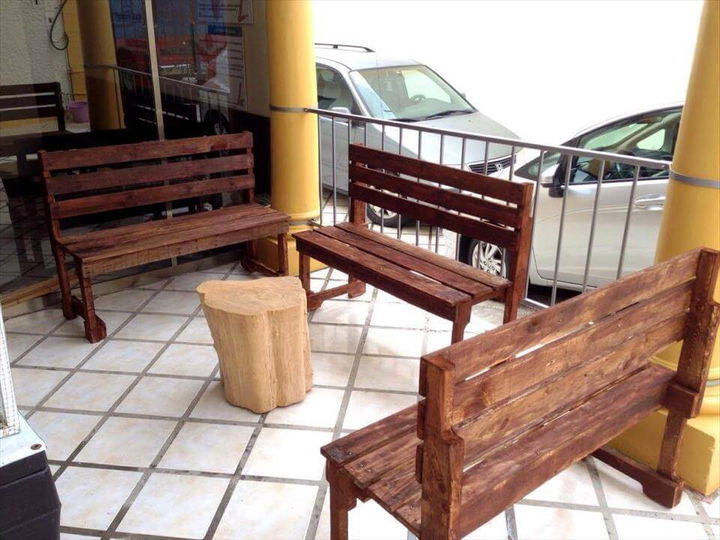 Build a set of such a benches and organize your sitting environments with them, why not use the old wood logs as rustic coffee tables for your rustic sitting sets? Here is a cool inspiration!
Made by: Noé Gómez Morales