Also grab pallets for doing some necessary repairs to particular home spaces so they can again be visually attractive and functional! Here some of improvements have been done to a kitchen using some pallets! Take a closed view of these revamped DIY pallet kitchen cabinets, by getting the necessary supply of wood from pallets, new wooden doors have been made and then have been added to cabinets again!
Dismantling of pallets would be very first demand and you can make it quick by taking help of power tools like the sawzall blades otherwise the usual hand-hammer and a pry bar will be right tools to excel the dismantling of pallets! After dismantling you will have a big stock of single pallet lengths which would be quite easy to plan for building custom cabinet doors!
Depending on the decors of your kitchen, you can give a number of variations to these hand-built wooden cabinet doors!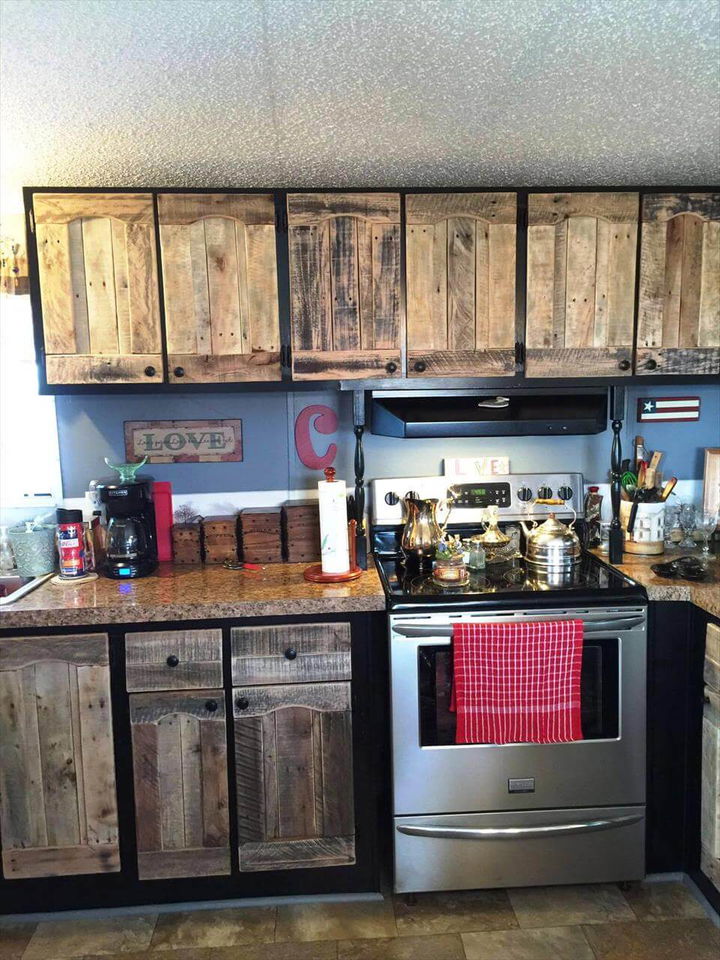 Here you can see a brilliant use of pallets done to improve a kitchen! Both wall hanging and floor kitchen cabinets have been added with new wooden doors that have been composed of pallets!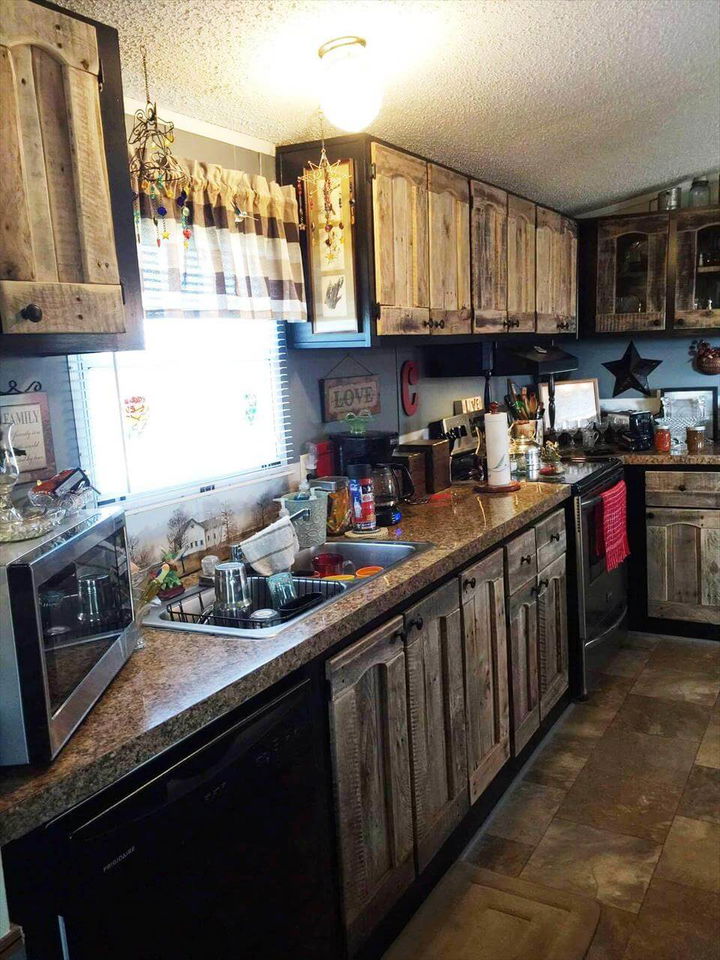 Not only just the wooden ones, some glass paneled door have also been made for certain display cabinets on the kitchen wall!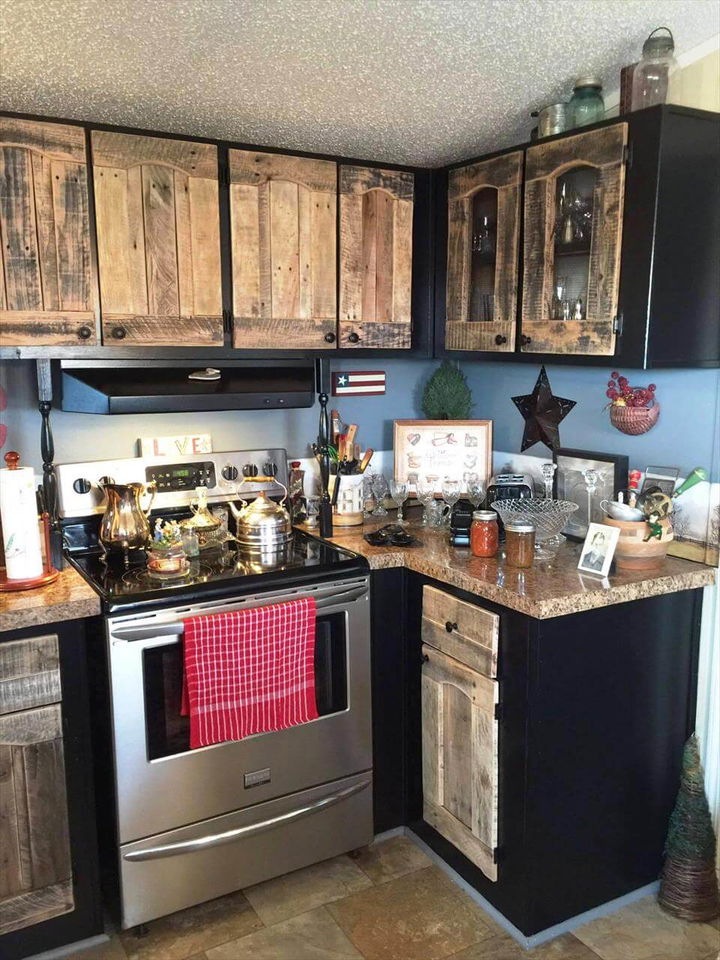 One can also made pallet kitchen counters, wall hanging coffee mug racks, spice racks, kitchen tool racks and also a whole kitchen island with pallets!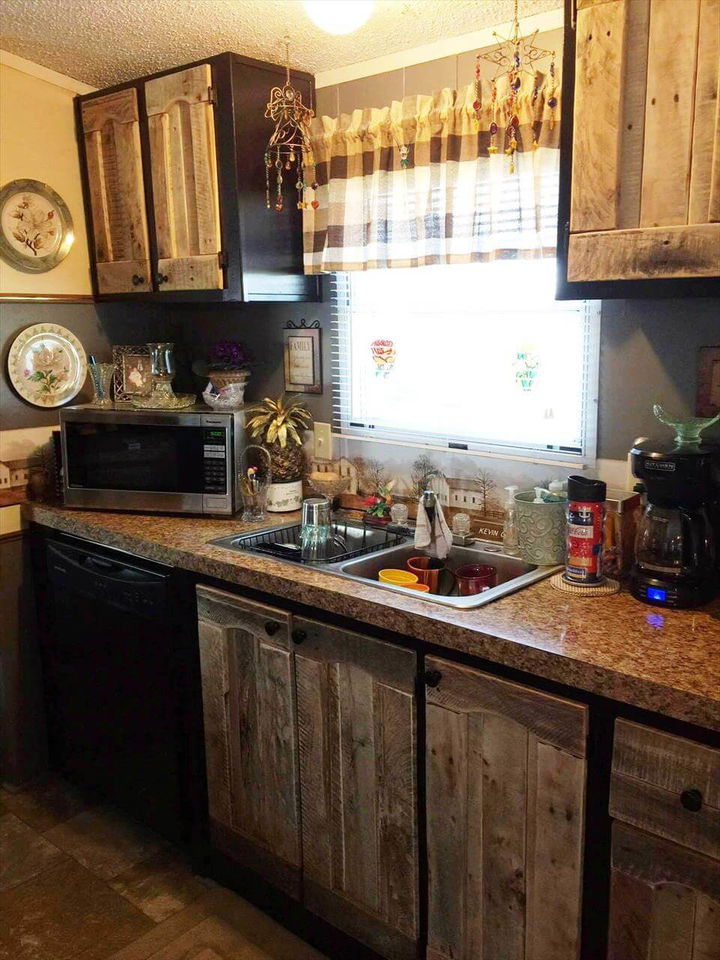 Not only for kitchen, hire pallets also for bathroom renovations, for exclusive shop and office improvements and also for entire home remodeling and revamping projects! Pallet wall cladding and pallet wall paneling are 2 major project to do in such a cases!
Made by: Kevin Cravens