DIY is all to take over when you are intending to cut down lot of your expenditures! The recent creative discoveries of DIY department are a big hit especially when we explore pallet wood medium! What kind of discoveries or inventions the DIY has made? This DIY wooden pallet bed tutorial is all to tell you about, now you can even get access to better wooden beds for free otherwise, a bed is always an item that makes you go out of budget when making a market purchase of it! Here a creative gathering of pallet slats would be the simplest ever solution if you are in need of a custom long-living "Pallet Bed Frame"!
We have shared this pallet-bed project with complete details of construction steps you can will get all the tiny details about wood reconditioning, cuttings, fittings and hardware assemblage! In addition, you will also be able to build a bed in custom dimensions meeting all your personal requirements!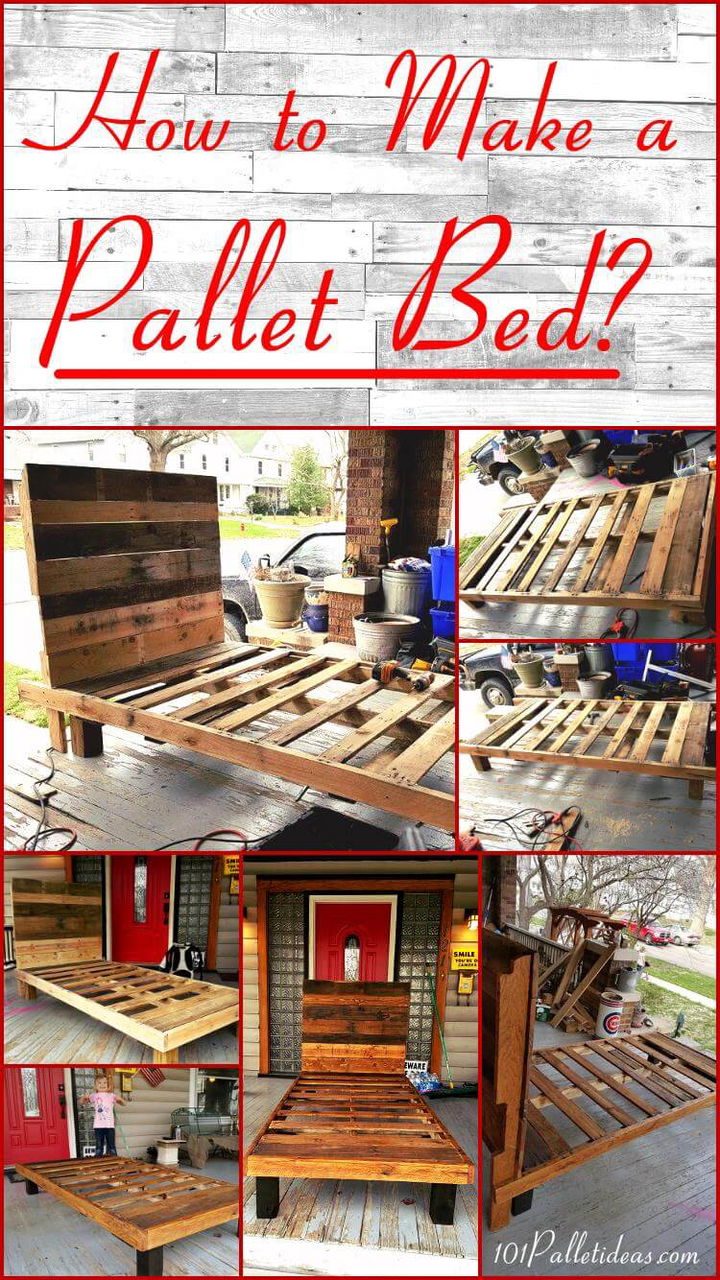 The total price of this pallet bed would be equal to price of mattress you will bought from the market, reuse an old one if having in home store room!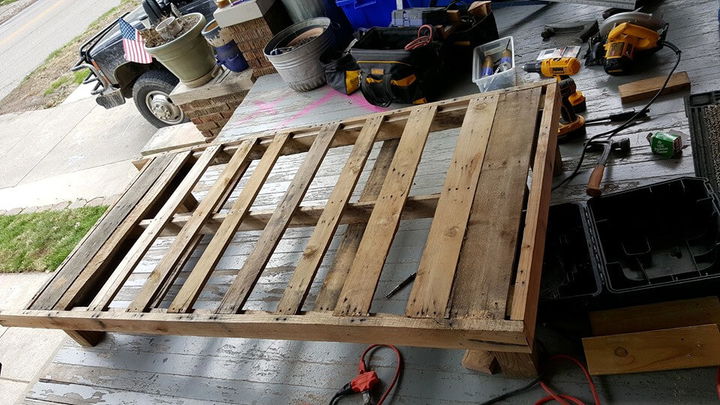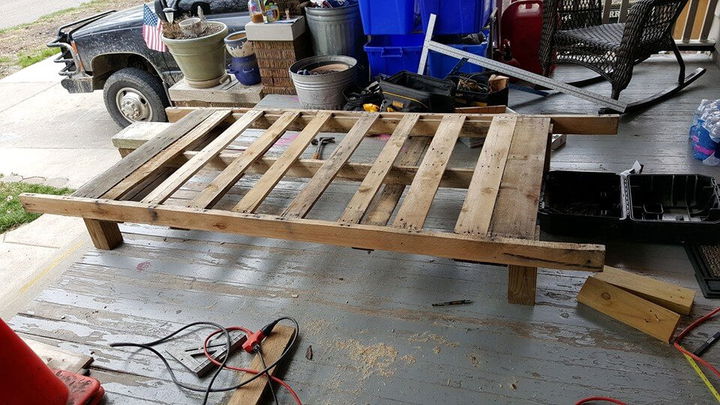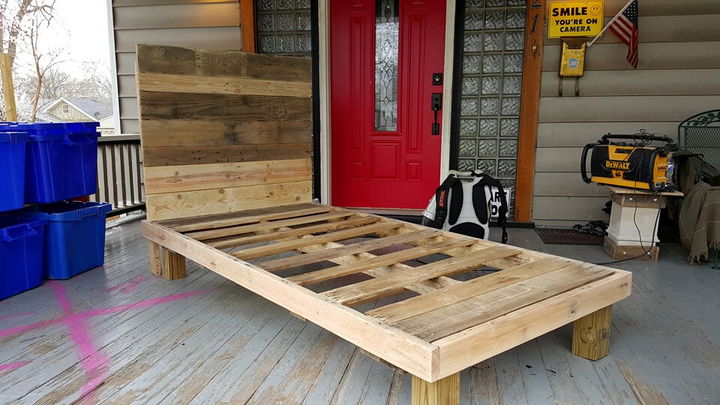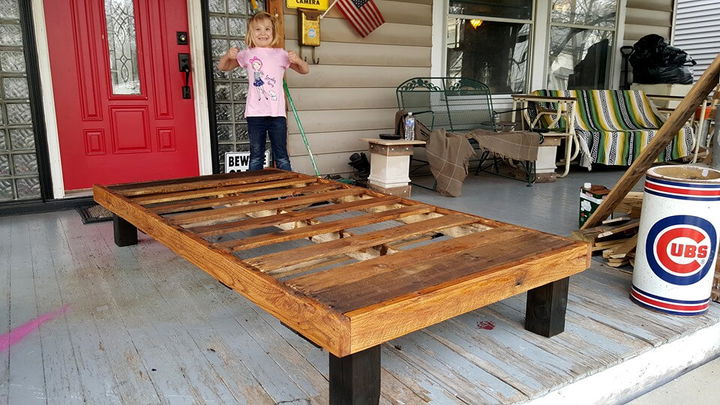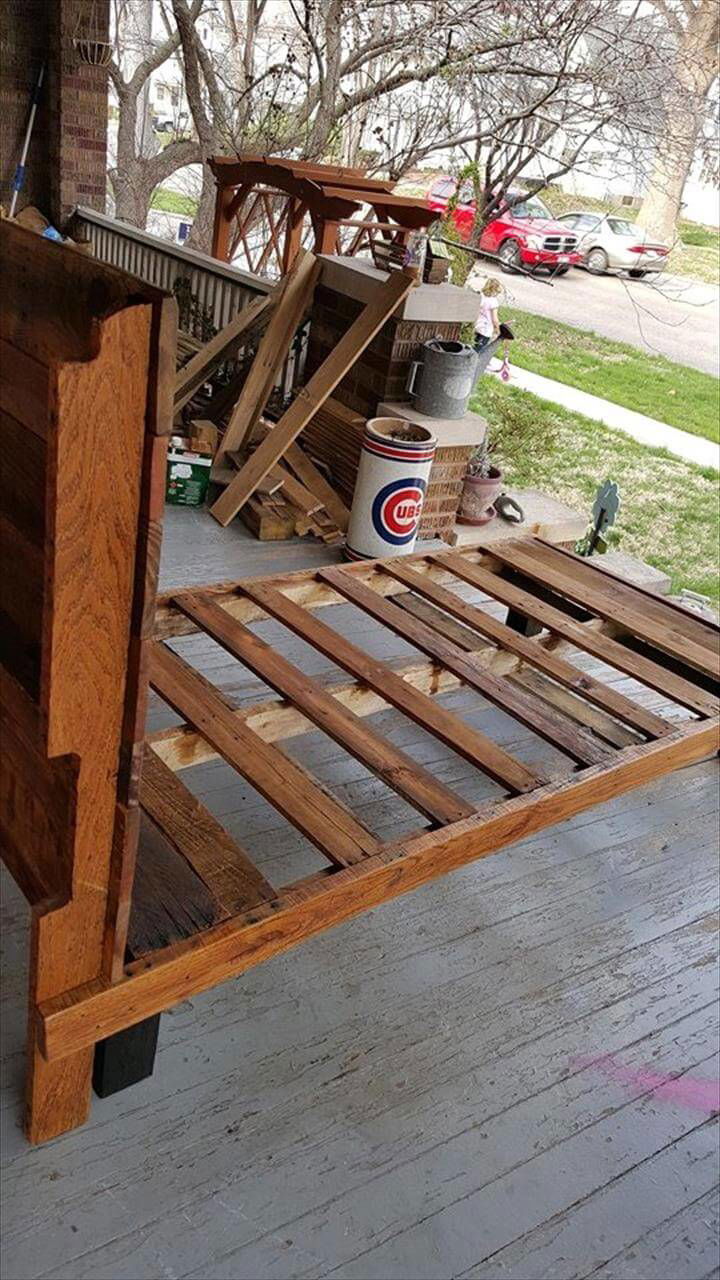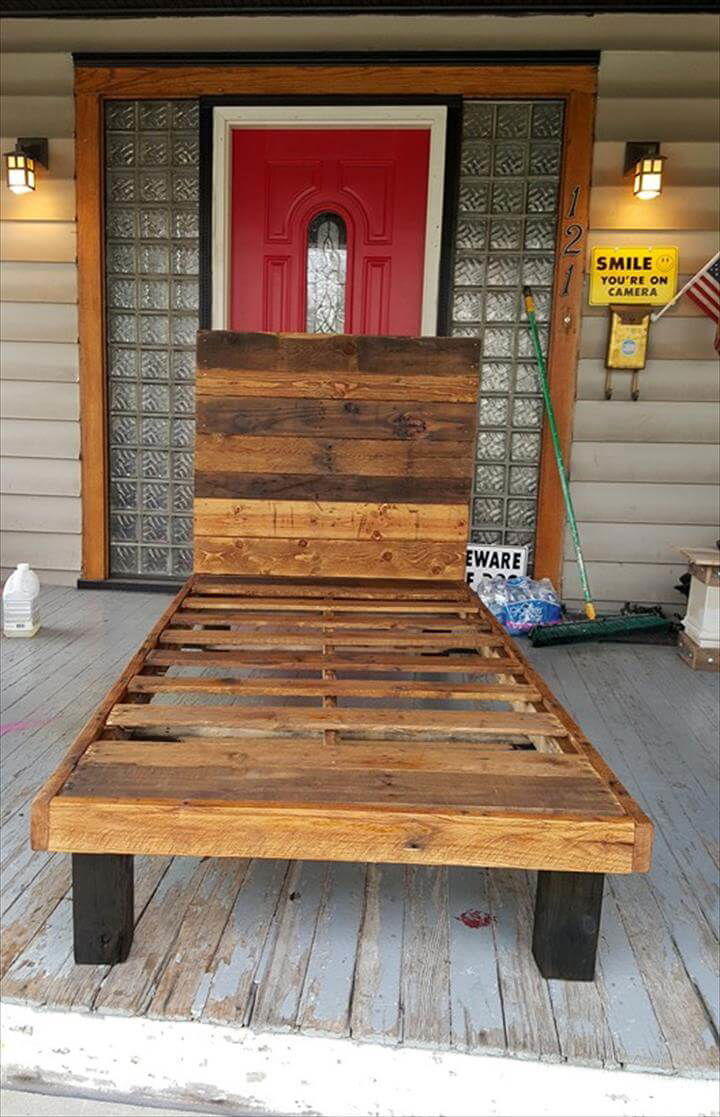 Made by Ed Heidenreich