There are great benefits of having a garden shed, if you are linked to gardening then you can understand better how worthy it is to have a garden shed! You can carry all your tools and equipment to store in the outdoor garden shed so while being uncluttered, your garden will automatically gain a precious aesthetic appeal!
You can hire the builders to install a bed in your garden or you can do it yourself also, giving you here this DIY pallet shed for garden with full step by step instructions, provides all the minute details about construction work and the material used! Beefy wooden pillars and slats of pallets have majorly been used to craft the fundamental or basic structure of DIY shed!


Before taking a start, the garden space has been leveled and concrete tiles have been placed to ensure a stable base! Then slats have been added to gain a bottom or base floor for the shed over which the entire skeleton stands! Take a deep view of the construction steps of beautiful pallet projects given below one by one!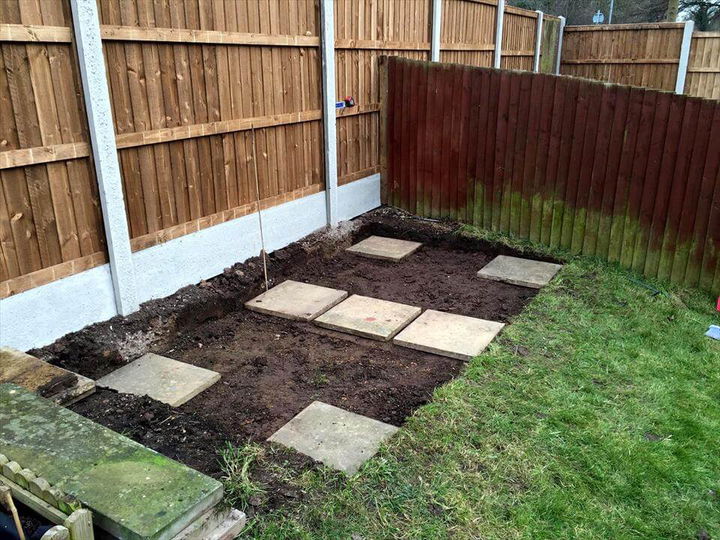 Level up the ground first by adding and removing soil and push the soil layers down hard to get the solid base for the shed! Here concrete tiles have been set to handle the balancing issues of base structure!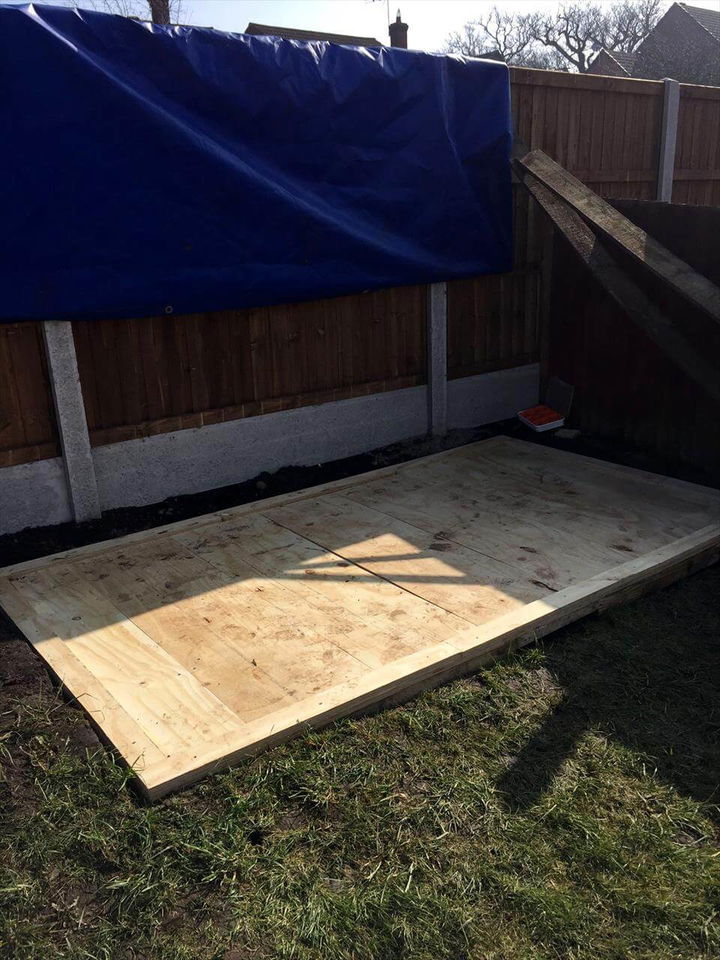 Install the wooden floor over the perfectly balanced base, for lasting stability follow the tight arrangements of pallet slats! This is the very first step in this entire installation of shed and should be done in precision!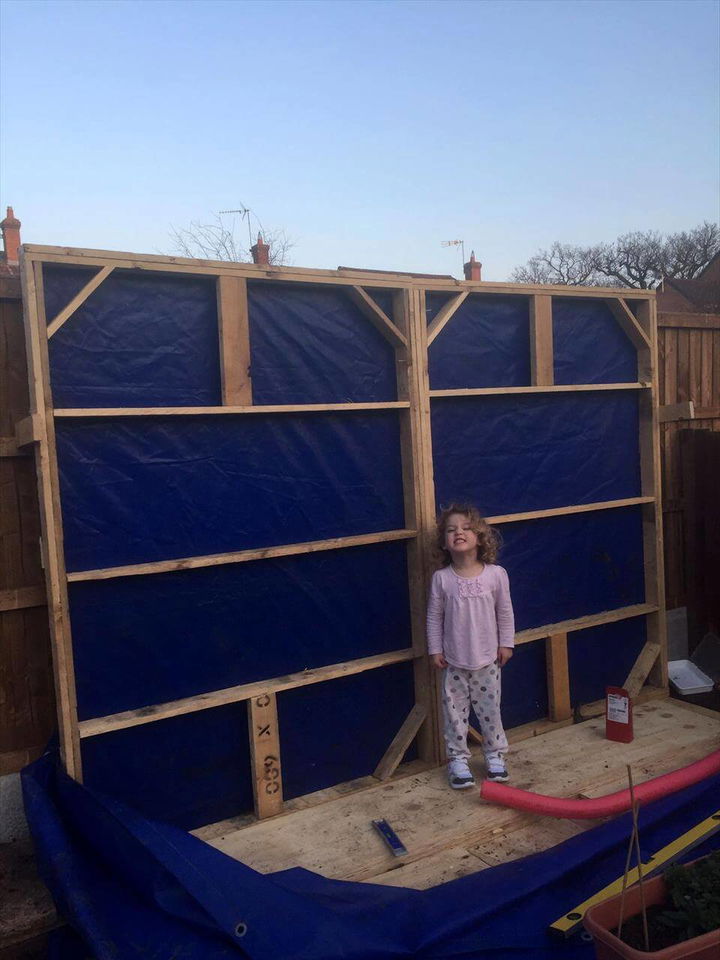 Next step would be to raise the wall around the base floor structure, so you can frame up the selected robust wooden lengths or beams to install the primary structure for the walls! Get a great help from this visual presentation and don't forget to cover the wall frames with felt!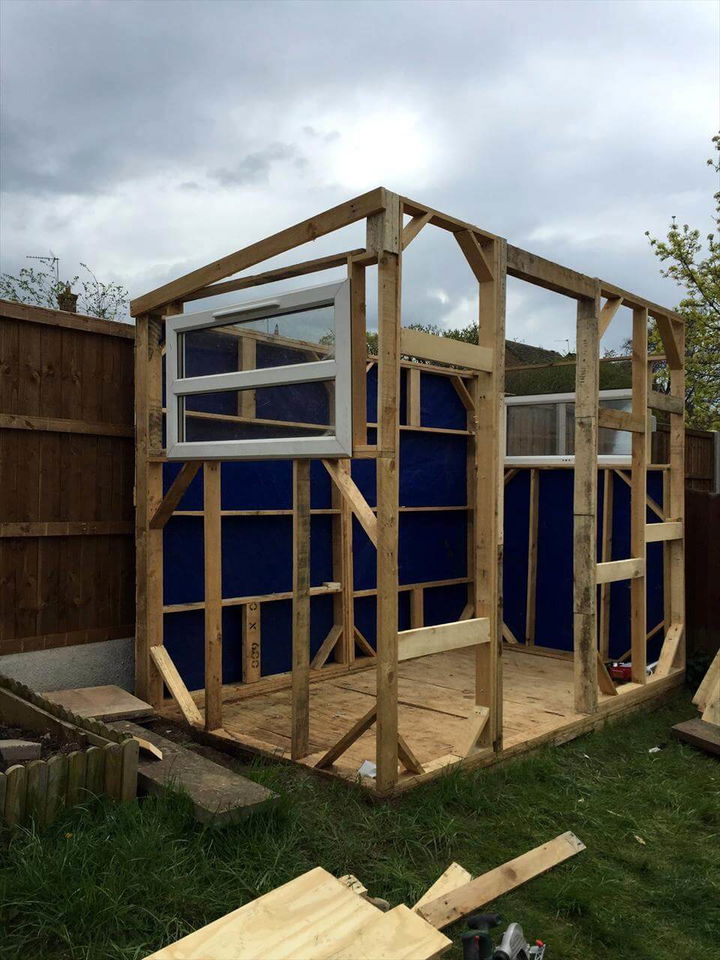 Install the lattice style wooden frames for walls which should be extra stable also, so you can add the additional cross supports and braces to create more stability to wall frames! Also modify the frame to fit the windows in, here windows have been reclaimed from home scrap material!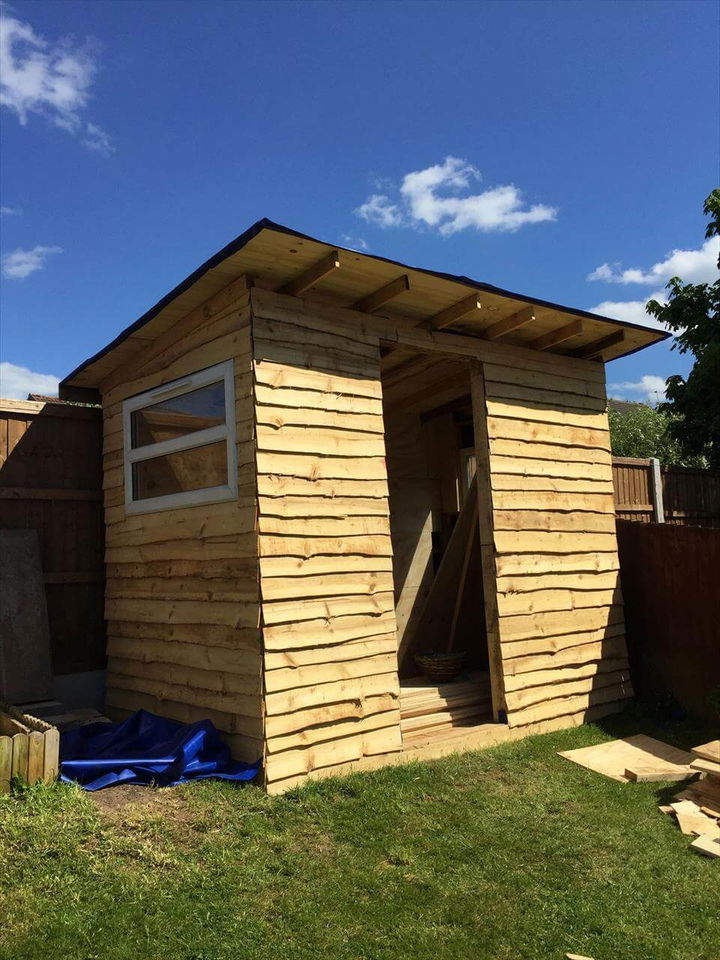 Finally, you are to fill the wall frames solid using extra wood, get it by dismantling the pallet boards! Here wall frames have been filled and made shingled using straight separated pallet lengths!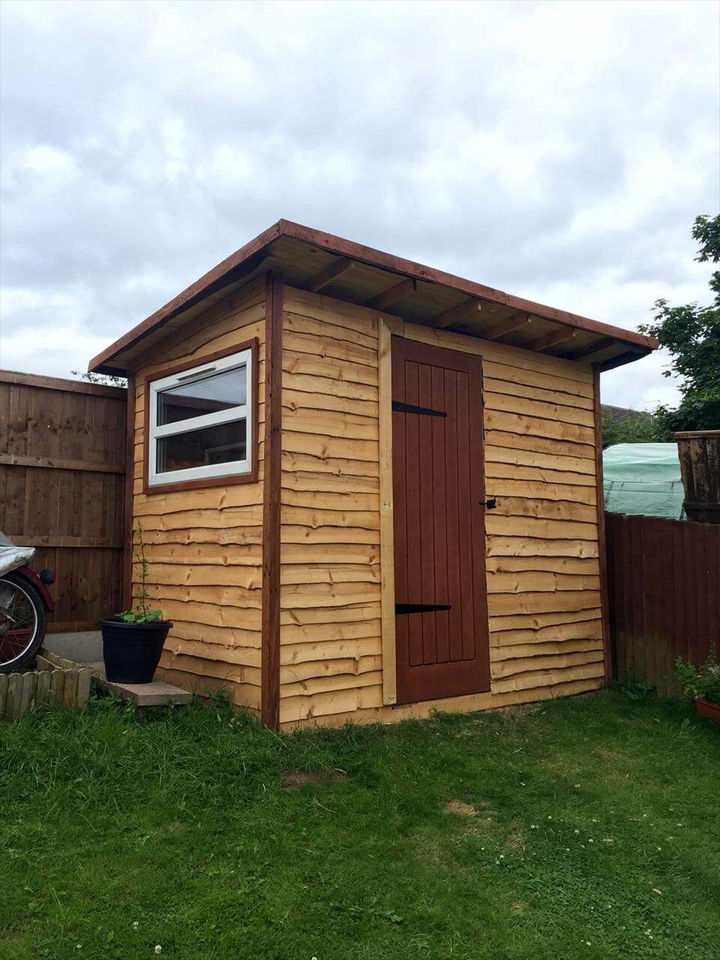 Additional lattice frame has been planned for the roof using extra stable wooden lengths, the roof frame has been covered with felt first and then with solid pallet lengths to be waterproof! Here roof has been built a little larger in size than the entire building and has been set to a specific angle to be tilted!
Have the perfect amount of space to store your tools, gardening supplies, and recycling? A DIY pallet shed is a perfect solution! Explore a wide selection of free pallet shed plans and ideas to help you quickly build your own deer hunting stand, storage shed, or garage.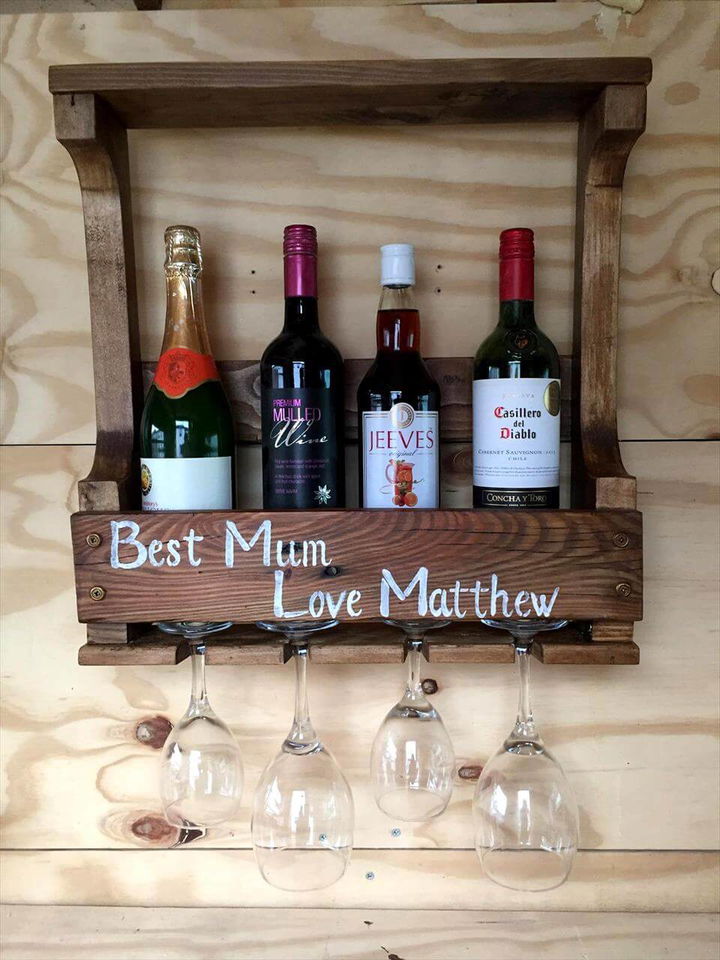 Here pallet scrap has been reclaimed to install this mini wall hanging pallet bar, would turn your shed into a part-time party space for sure!
Made by: Chris Lee