Hire pallets to build special kinds of pallet furniture and wooden pallet projects by knowing your interests first! You can checkout our site for plenty of cool and wise inspirations! This time we are with a special maternity and motherhood gift done with pallets! We have got here this cool DIY pallet baby bath stand or baby bath tub stand which would make it all easily for the loving moms to give baths conveniently to their newly born! Here pallets have exclusively been rebuilt for a sturdy wooden stand that holds very well a baby bath tub on a reasonable height!
Go with accurate wooden tools to cut the wood in round for the baby bath tub fittings as you can see below! Two lower storage shelves have also been added to this stand and come with inside filled with foam, would be all amazing to store the baby shampoos and soaps!

Finally the chic white look has been created by painting the stand in white, you can go with your own preferred shades of paint!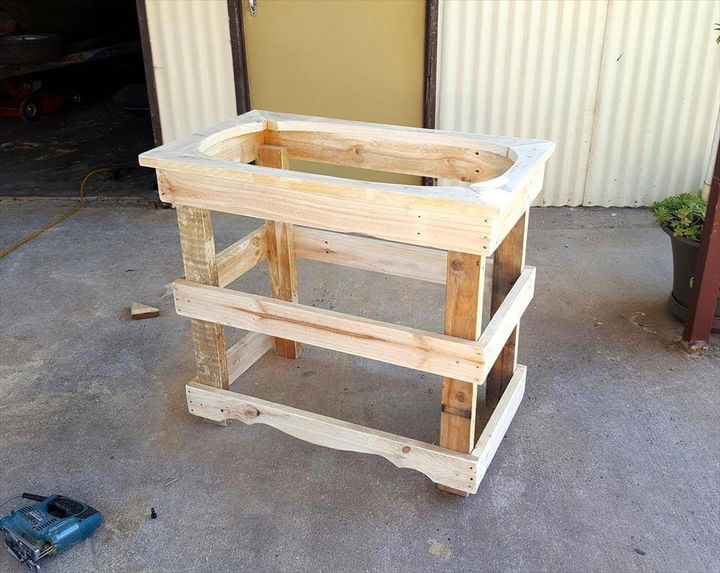 For the basic structure, you need to get almost 16 separated planks of pallets, 4 will build the legs and rest of 12 will build the 2 rectangular frames of equal dimensions!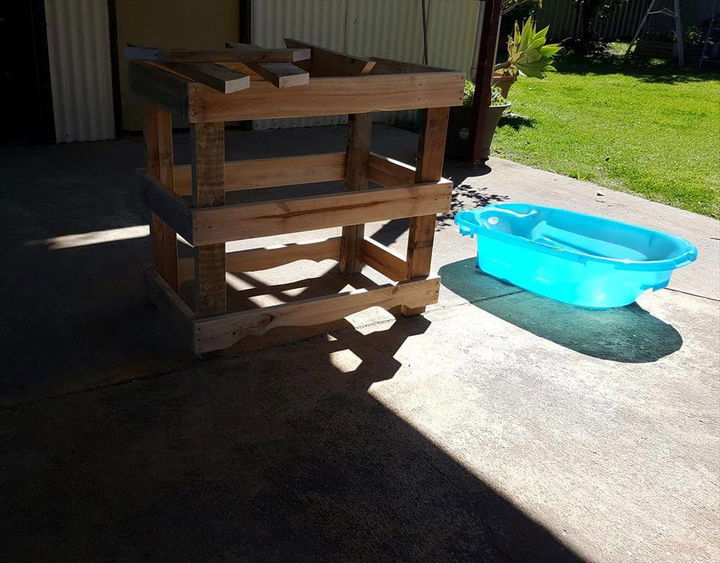 Pass the legs through all 3 rectangular wooden frames and just install the basic holding for the bath stand! Customize the top level for better fittings of bath tub!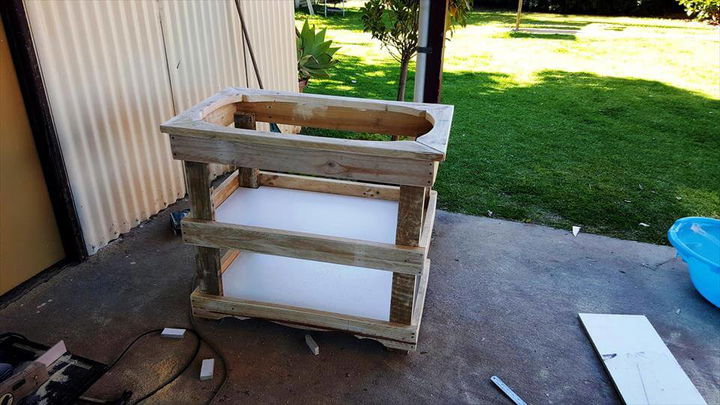 Make the top level round from inside, you can modify it according to bottom shape of the bath tub! Cover also the inside of lower levels using a fabric, water proof felt and also with foam! Choices are all yours!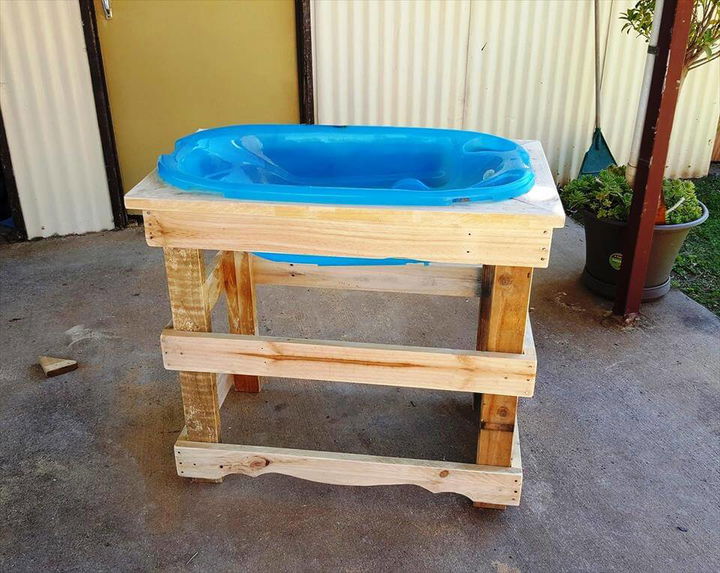 Now fit the bath tub in the stand and personalize the final look of it!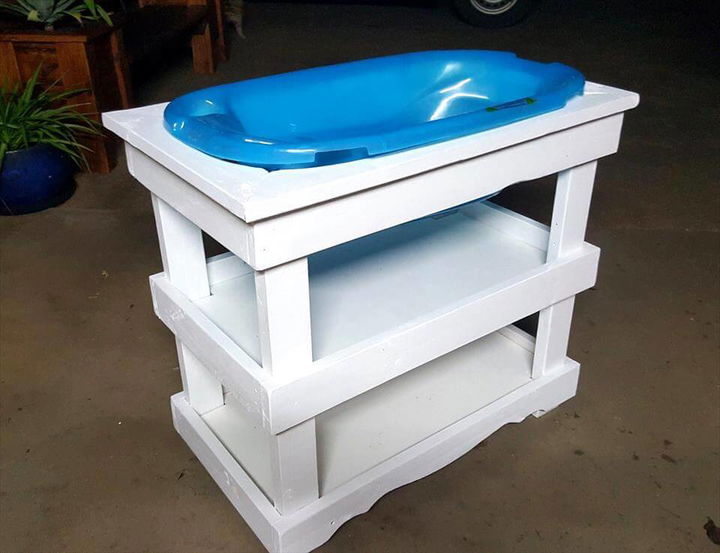 Here white chic final appearance has been preferred so entire stand has been painted in white!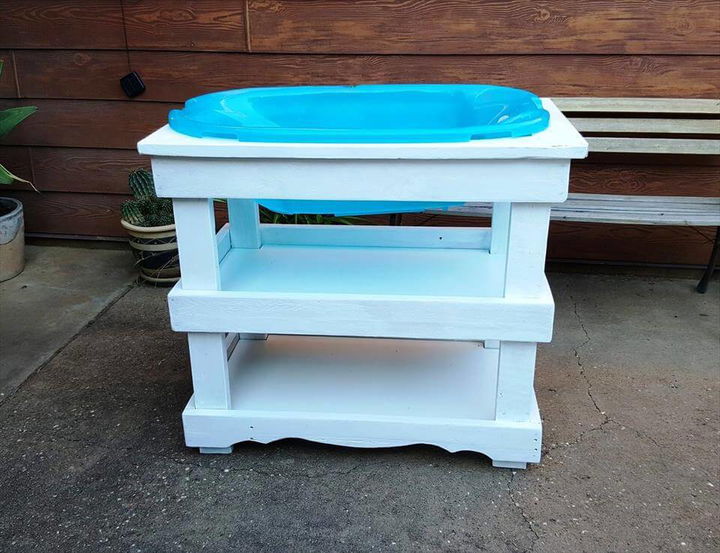 White also makes a beautiful contrast to blue bath tub here!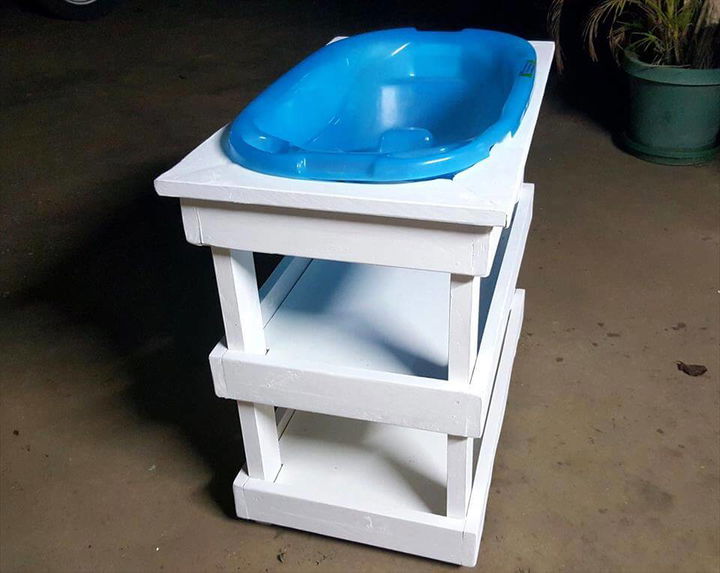 Lower levels will hold the shampoos, soaps and baby massage oils and also the towels!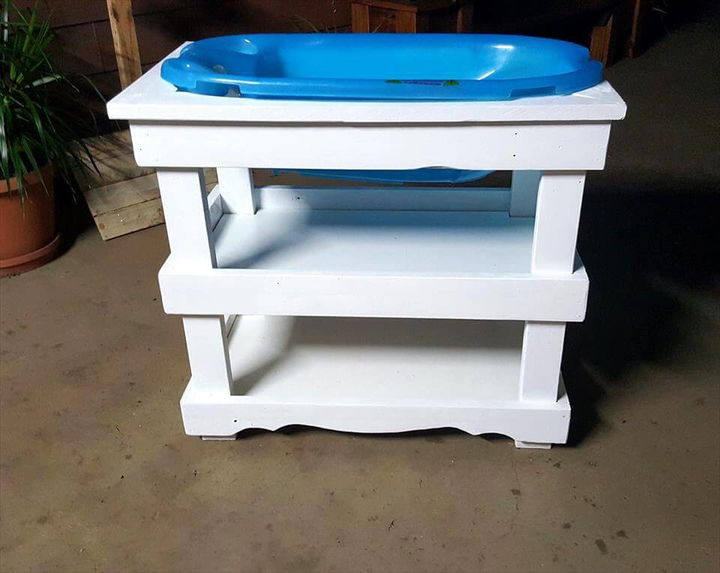 A cool maternity gift you can build in much less time using free pallets! Due to being handmade it would be more valuable!
Made by: Kenneth Moore