Build beautiful pallet coffee table and make your seating plans completed with them, these pallet-made tables are also awesome for individual use and can live longer than ordinary mass-produced! Get dog bowl stands, outdoor cooler stands and media stands with pallets and make your living inspired and functional! Install the pallets into creative and tangible configurations to plan grand garden benches that can also rock on your home deck and paved poolside!
They are too good for interior use and can go for a number of outdoor and indoor renovations and improvements, have a look at this L-shape storage-friendly kitchen counter, built with whole pallet boards! We have also give here some mouth-watering styles of pallet wood tables that go for both utility and knickknack functions and are not less than a delight!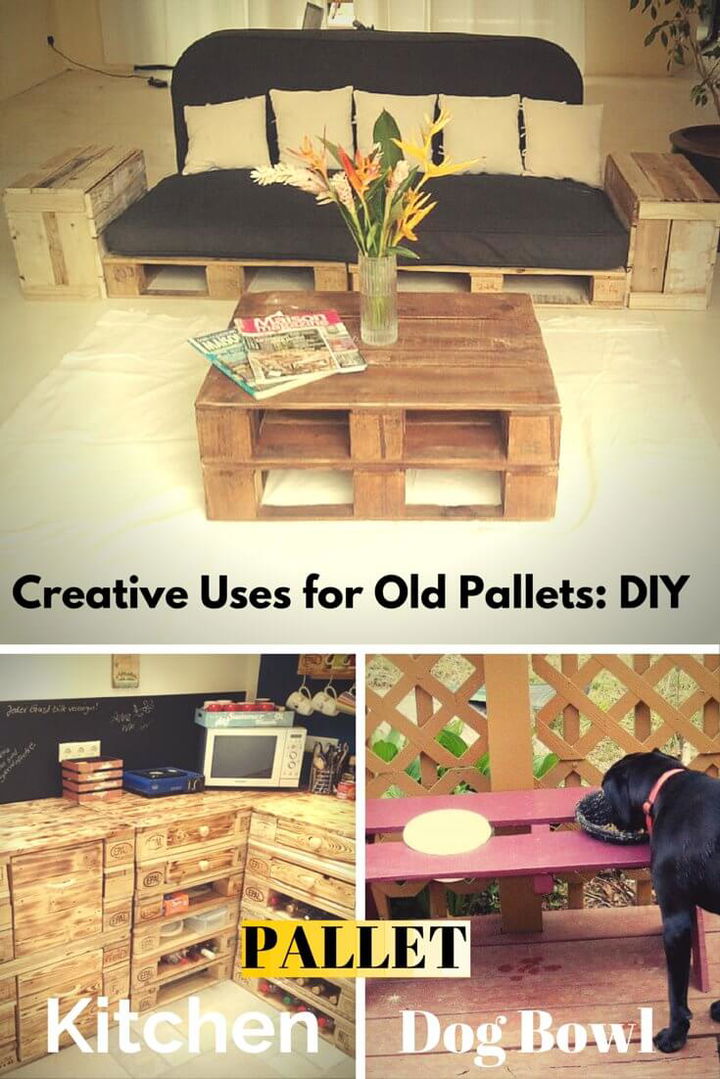 Get helped by the rusticity of pallets and mimic your own favorite trends of furniture like retro styled, vintage inspired, shabby chic, farmhouse styled and that of country cottage styled!
Purple Painted Pallet Dog-Bowl Stand: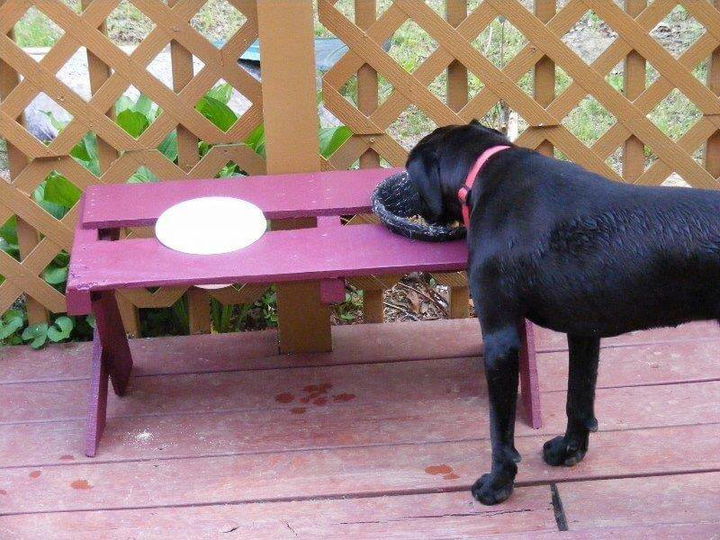 Storage-Friendly Pallet Sectional Kitchen Counter: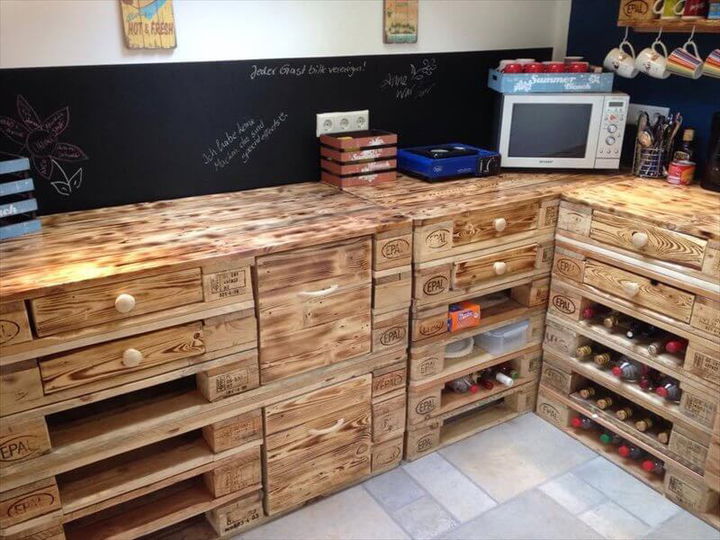 Easy-to-Install Pallet Low Coffee Table: