It always takes time to get all the kids room uncluttered as all the fun loving kids move all the things here and there in while playing with their fellows! Kids stationery is always to store well as it cause great disturbance and often comes beneath you feet and toes while walking on the home floor! Try some storage chests and boxes to handle all the stationery items with care! Here is colorful inspiration of pallet stationery box for kids for you if you want to go handmade to build your own ones with custom dimensions at home!
Make the pallets dismantled and go for to build a box out of them, finish it up with a top lid and wheels at the bottom and enjoy a storage box or chest for secure types of storage! Put the stationery inside or that of father's tools, mom's jewelry, wedding cards and gifts to get them all secured for a long period! Use is also as a pallet toy chest for kids and do tag the front with the carved name letters or with a symbol in reference to inside stored items! Here is carved color pencil sign has been tagged at the front to show the specifications of this storage box!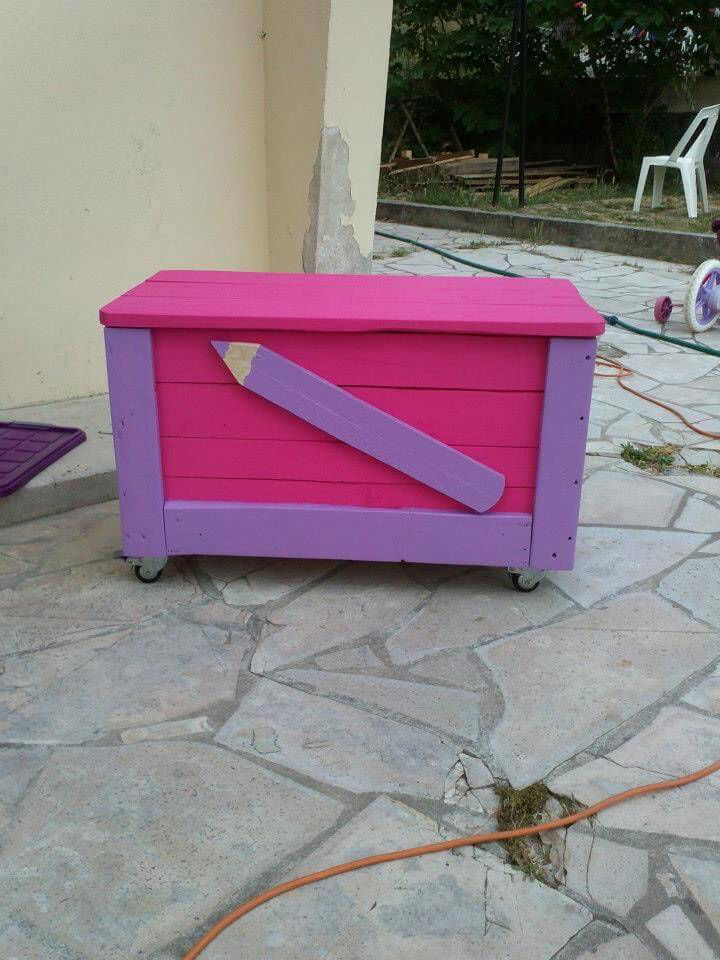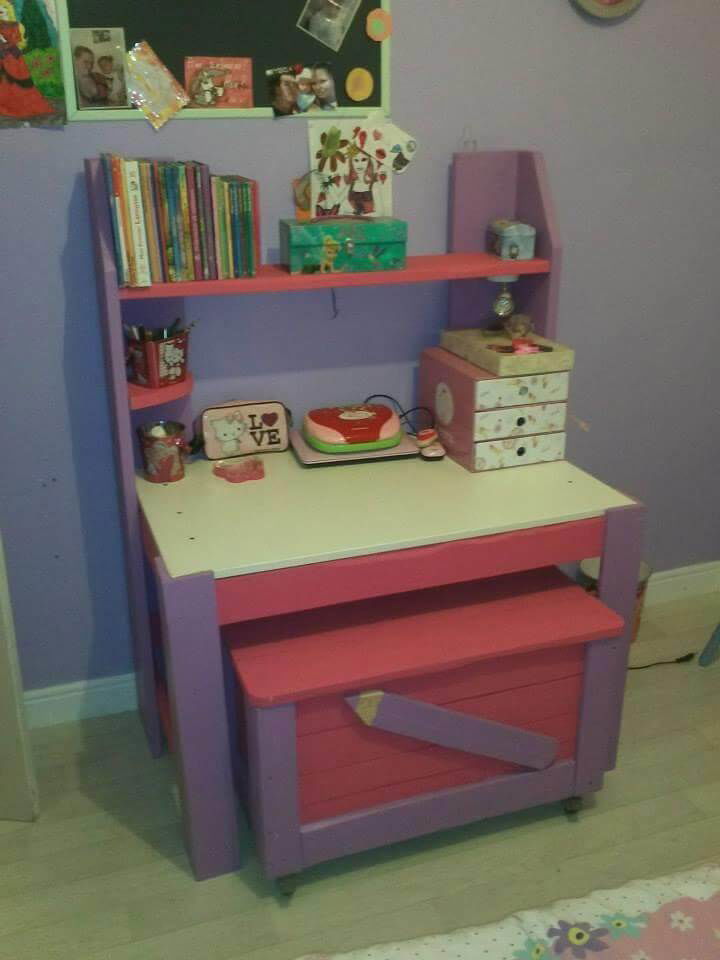 How to Paint the Pallet Wood? You Must Know !!
Submitted By: Mikl Bart