Time to hack the latest pallet ideas to handle the issues of short sitting space whether at your outdoor or indoor! We have found here the best pallet project to share with you in this case, take a creative glance at this DIY 2 seater pallet sofa, built in a block style so has all robust and extra thicker dimensions that ensure its very long life even at outdoor! For making a precise copy of this lasting wooden bench, the suggestion is that you should build a primary structure first then you can add pallet slats one by one for all solid appeal of this incredibly stable wooden seat!
This brilliant 2 seater stands on short but durable legs that raise it off the ground on a cozy height level! Protect its wooden surfaces with finishing coats if it is going to serve you in open outdoor climates! Make it cushioned too to make it a big pleasure to sit on as it provide warm and soft feel of sitting comfort then!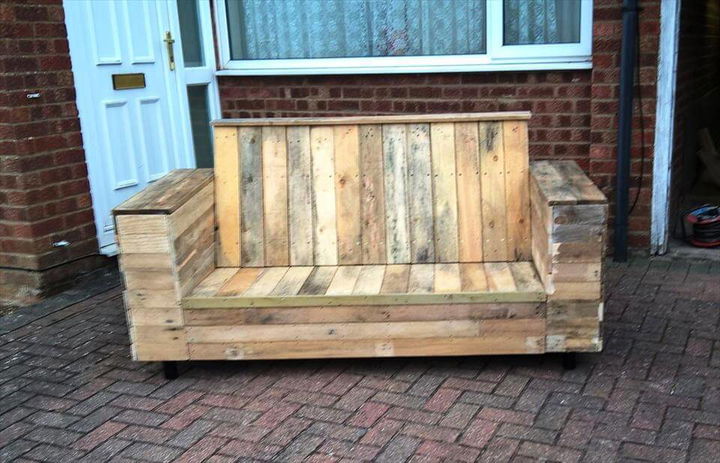 Here is a muscular wooden 2 seater bench or sofa frame, built with precise and neat integration of pallet slats, get special visual attention due to block style dimensions!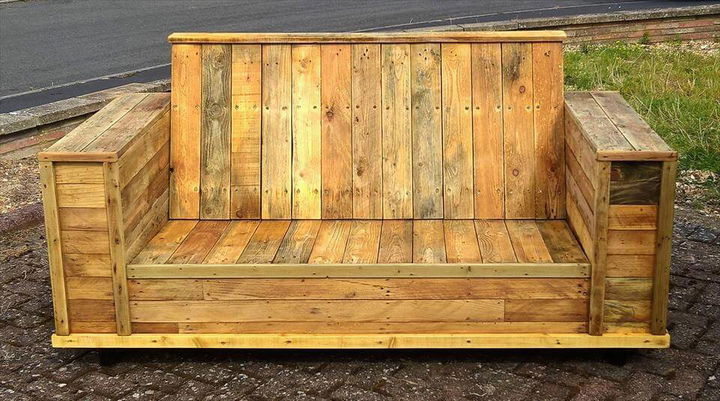 Here aesthetic appeal of this 2 seater sofa has been improved by giving final wooden outlines to boundaries of this stable wooden seat!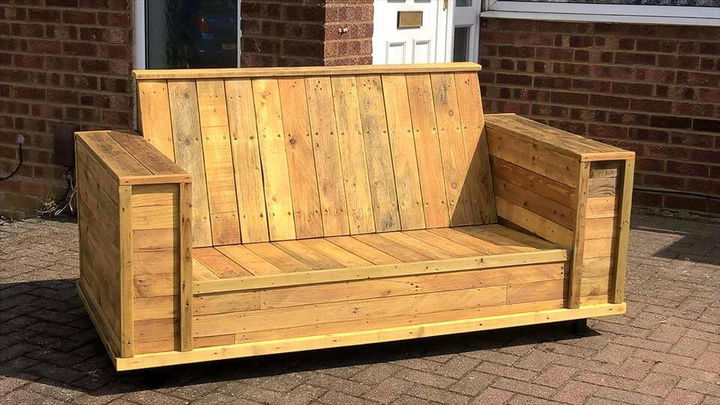 In this special design of wooden sofa, all has been built solid and flat except the backrest which has been gained more comfortable by setting up to an exclusive angle!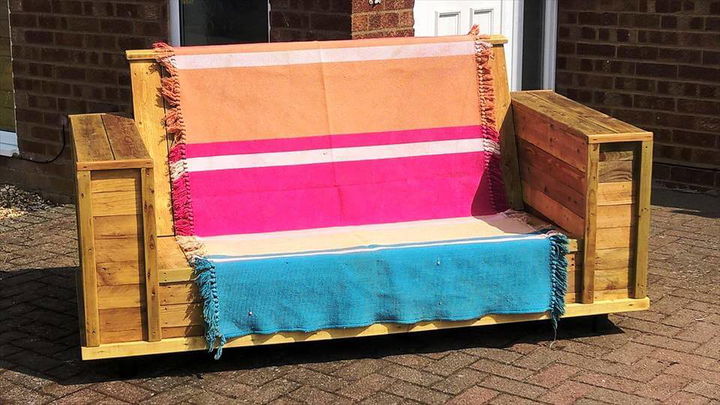 There are short solid legs installed to bottom side of this robust wooden seat, bring a style to it and you can also make this sofa cushioned make it all feel soft while sitting back to it!
Made by: Once A Pallet Time