Recycle pallets for wood waste reductions! Millions of pallets are thrown to dumping grounds and landfills after their shipping duties! Even when the pallets are retired, they are still too stable to live a long long life! So, to make them live your several more years, the easiest way is to change them into utilitarian furniture shapes and designs! Just to inspire you more, we have brought here these DIY pallet toy box and headboard, both are made of rustic pallets which were not in use! So, pallets are damn good to meet your new developing furniture needs in a super cost-efficient way!
For single pallet headboard, all you need to build an easy lattice frame using slats of pallets! And for the toy box, plan the pallet lengths to build a big box with hinged lid, super easy and quick to do! Finally put some paint over the pallet-made products to hide rusticity and imperfections and also to gain a custom shabby chic or distressed look of them!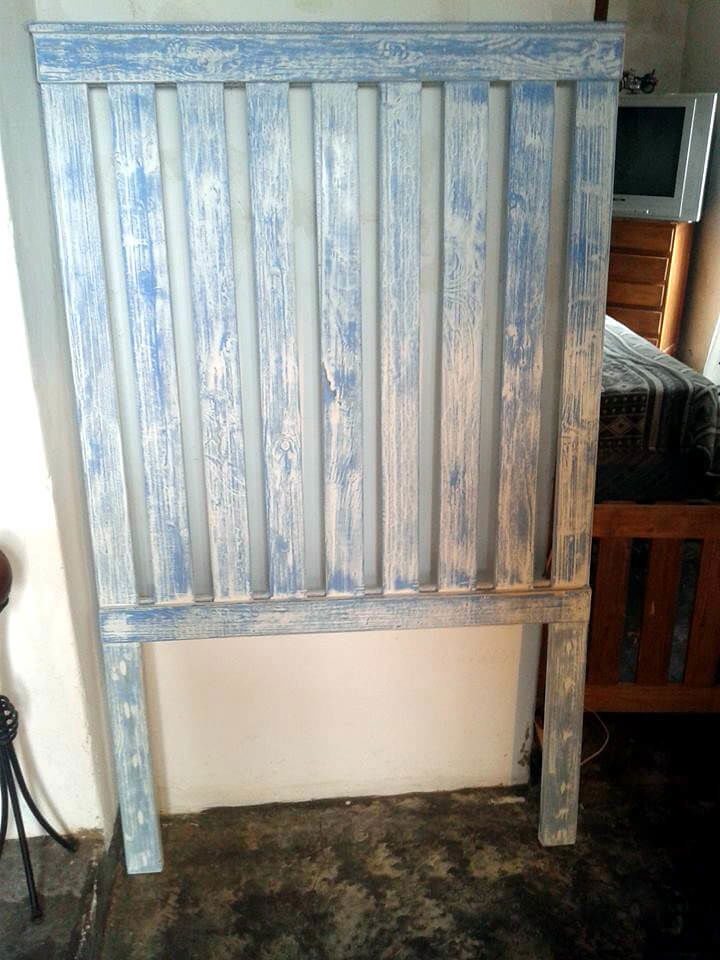 This shabby chic single pallet headboard, would go well with the toddler's beds! Shabby chic single bed would also accept it with open arms!
Arrange the pallet planks to build crate or boxes which can be turned to handsome storage chests by giving just a top hinged lid!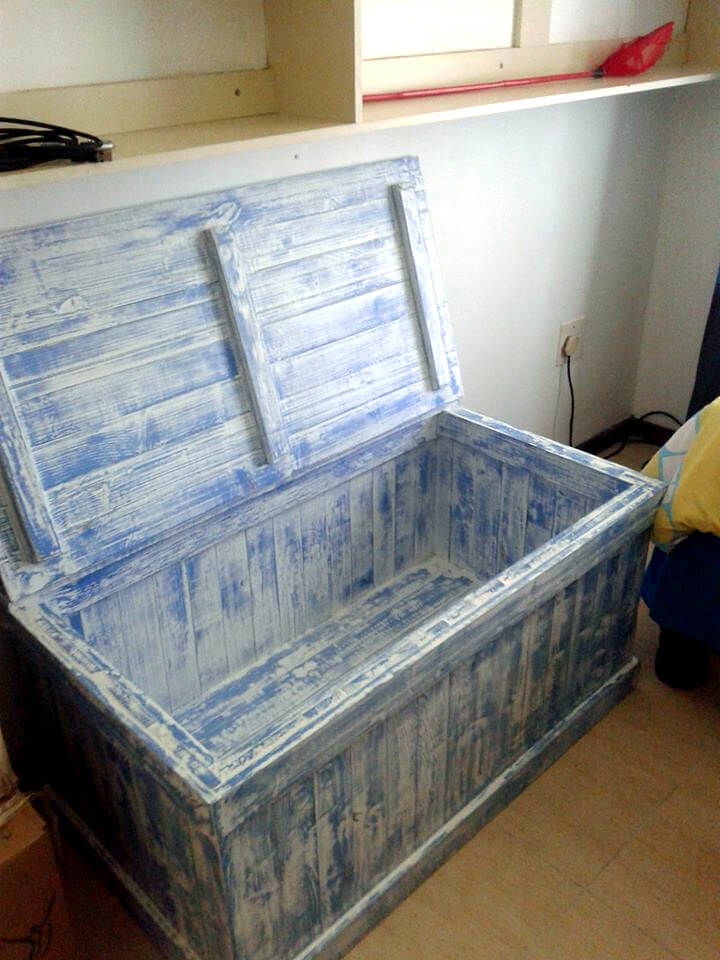 Here this custom pallet-made chest comes with blue and white distressed appearance that makes it super eye-catching!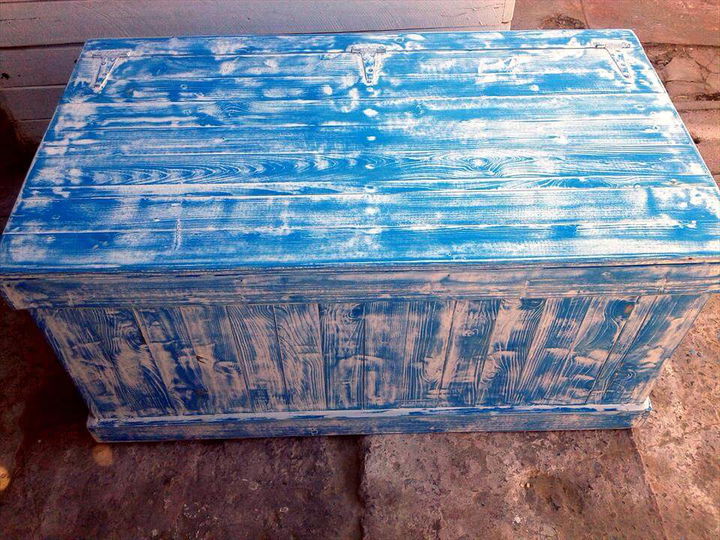 Use this precious hand-built chest to store toys and in case of bedroom, employ it to store bedroom concerns like pillow cases, bedspreads and other things of this kind!
Made by: Rosemary Moldenhauer Boshoff