It is said that the first impression is the last impression and this saying comes true on the home decor too. So always pay an extra heed to the entrance part of the house so that every visitor is impressed enough to praise your decorative efforts. Being the must have of a foyer, an entryway table should also be well designed and styled and top of all matching your decor perspectives to look really attractive. And you can make such an impressive piece of entryway table from the recycled pallets.
To get some inspiration or guidance you can get your eye on this DIY pallet entryway table boasting a slim and sleek design with double layers of the shelves. You would need to cut the pallets into slat and planks so that you can unite them and form the top and base shelf. While the legs are also the pallets cut bar very slim and thin and thus add much to the design of the table. A lightly done brown staining session makes it look really an awful piece.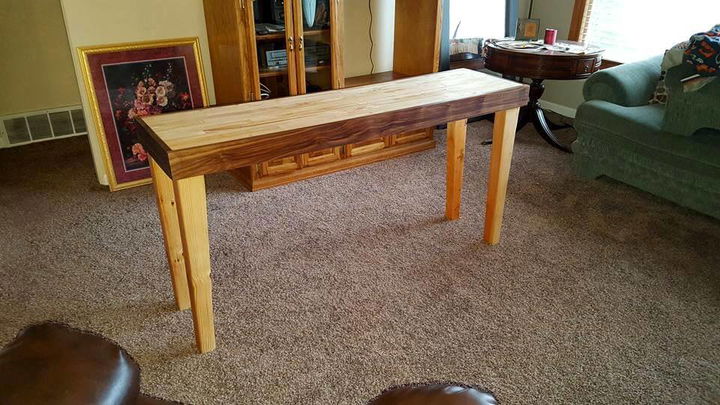 Pallet entry tables or hall tables are to perform many practical applications in your home decor, holding the show pieces, housing some utilities and thus making the entrance tidy and clear and this one is stylish too to rock your foyer even more.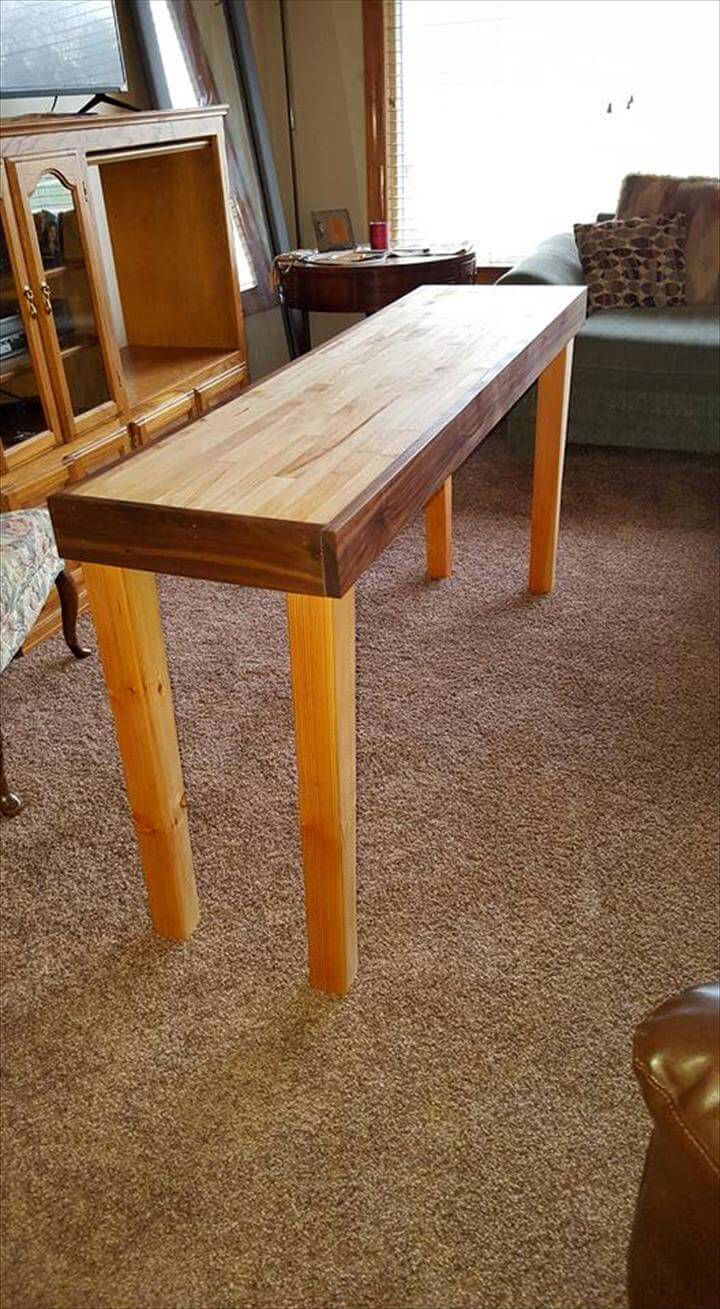 The entryway table has a very slim and sleek design having double layers of shelves made from the pallet slat and plank pieces and the bars have been used as the support system of the table.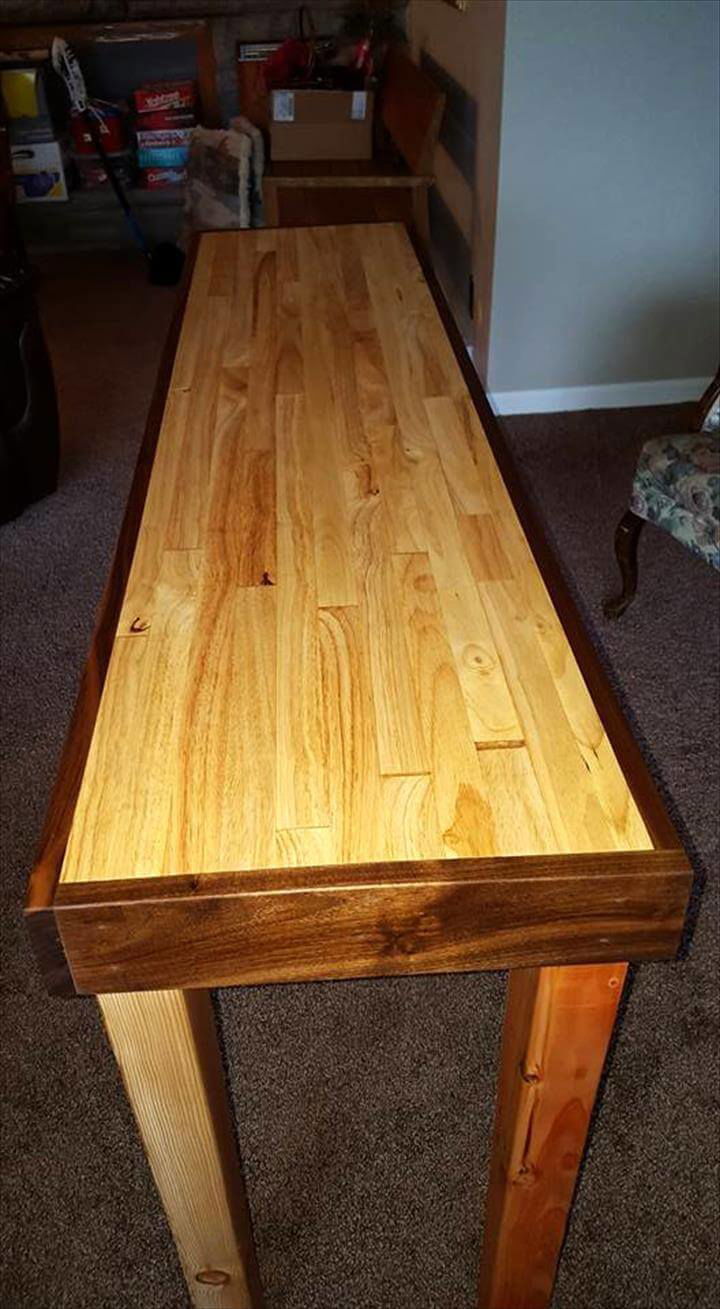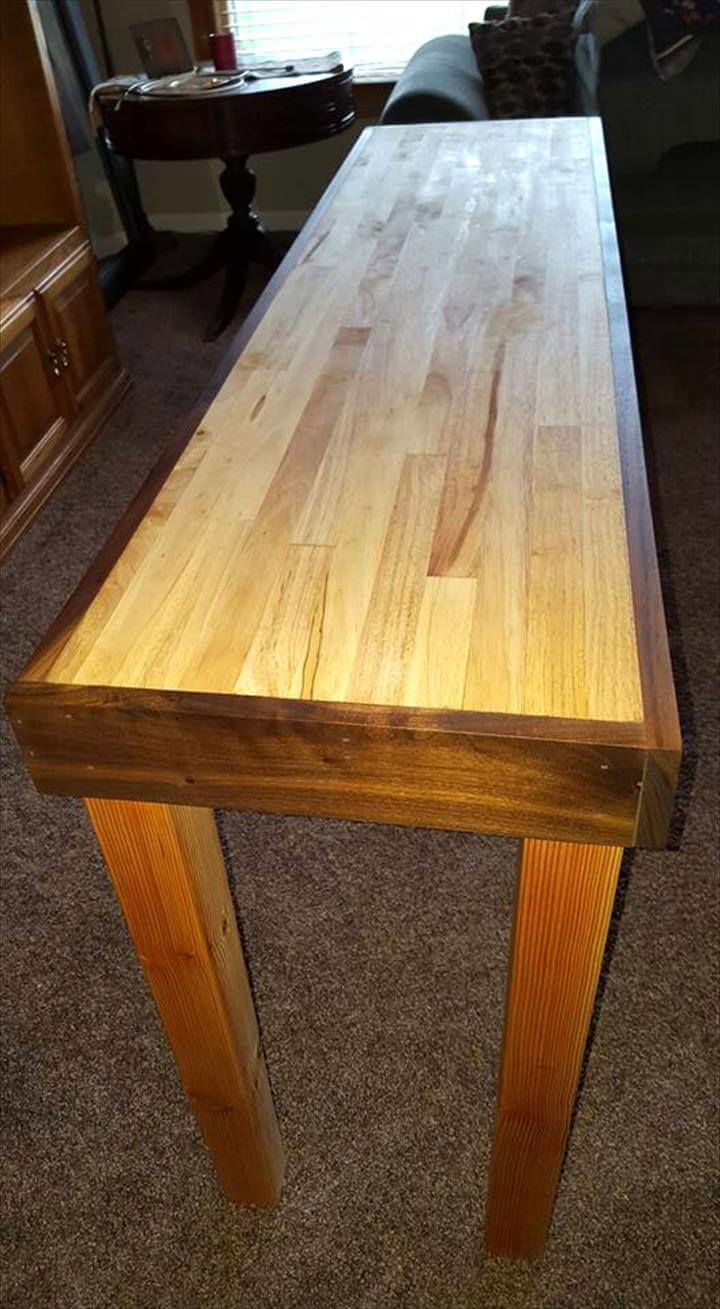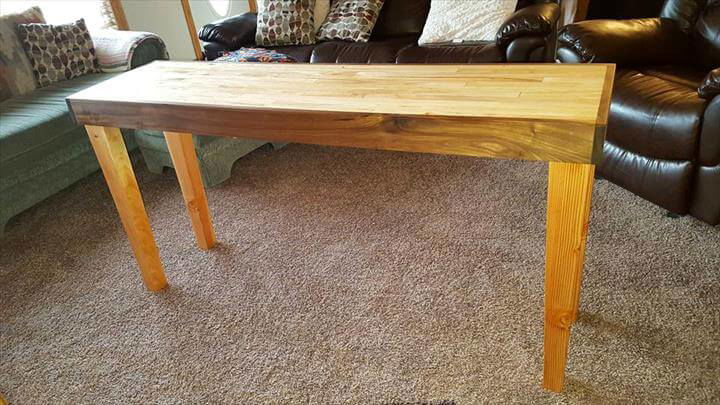 Here the gorgeousness has been added to the table using the brown stain of a very light hue making it look really a beauty piece with simple and natural vibes.
Made by: George Verduzco