Just with the help of his smart brain, one can build all kinds of Pallet Furniture! Building living room furniture like pallet sofa, side tables, coffee tables and TV consoles with pallets is in trends! So, today we are with this DIY pallet entertainment center, the very first thing you want to see in your media or living room! If you all willing to clone this rare wooden model of TV console then using pallets of different wood species would be recommended!
The reason behind is that it will give a multi-tone wooden appearance that would be eye-popping! This sturdy hand-built pallet media console is having a large size and a stunning a wooden character! In storage features, there is one sub-storage-cabinet built to each side of the cabinet and there are also the central built-in shelves to display your media concerns!

To allow smooth spin of cabinet doors, vintage long hinges have been installed that also bring a dashing industrial vibe to entire design!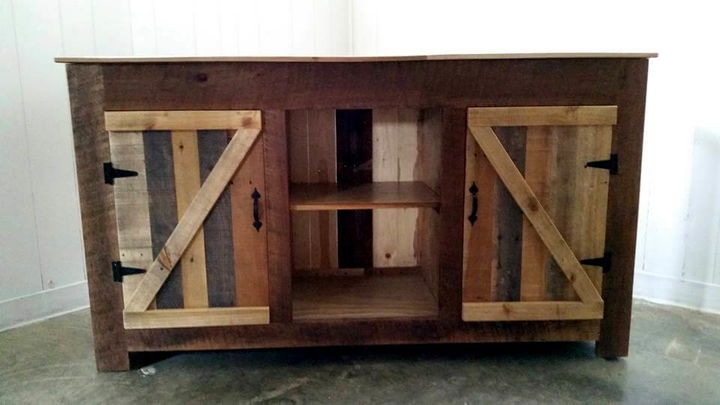 Love pallet entertainment center built at home! Construction is all about basic cuttings and fittings!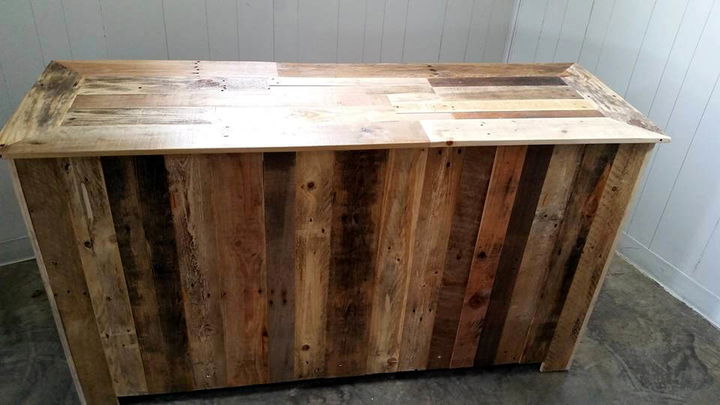 You can see the beautifully packed pallet slats building each part of the this entertainment center!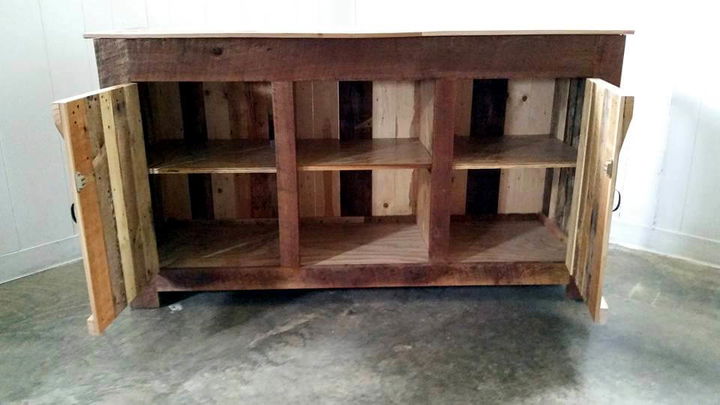 Here is the basic skeleton of all the built-in storage compartments and shelves! Sides comes with additional hinged doors for extra security to stored items!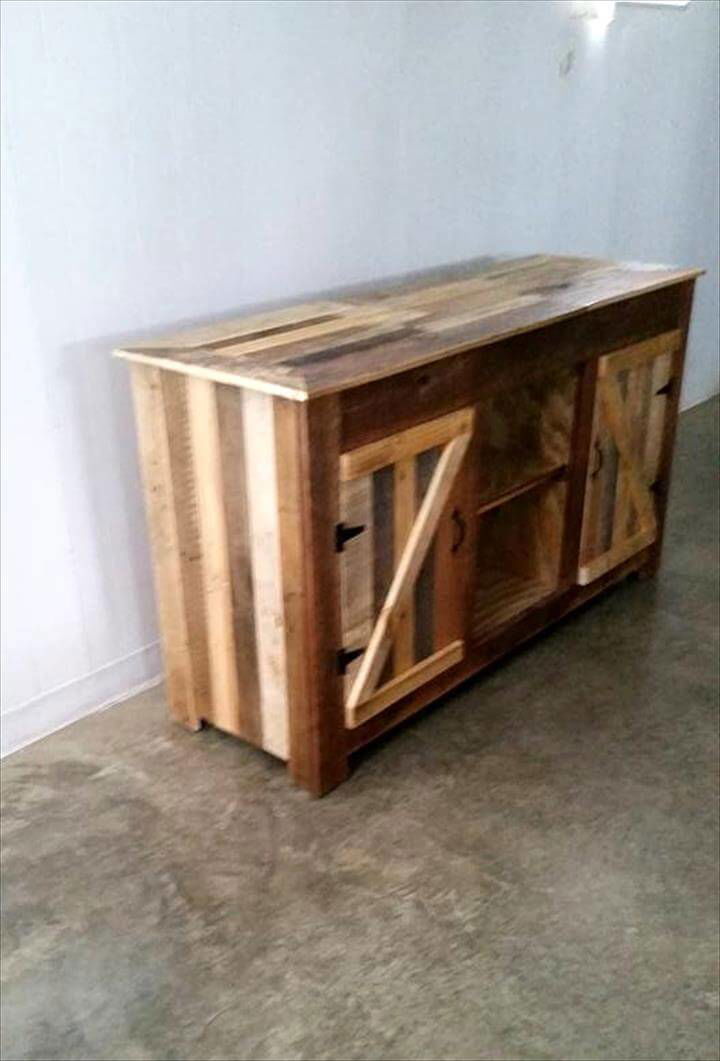 While building this pallet entertainment center, don't forget about the artistic look of the design! Addition of Z-shape braces to front door is what here that makes the entire design eyeful!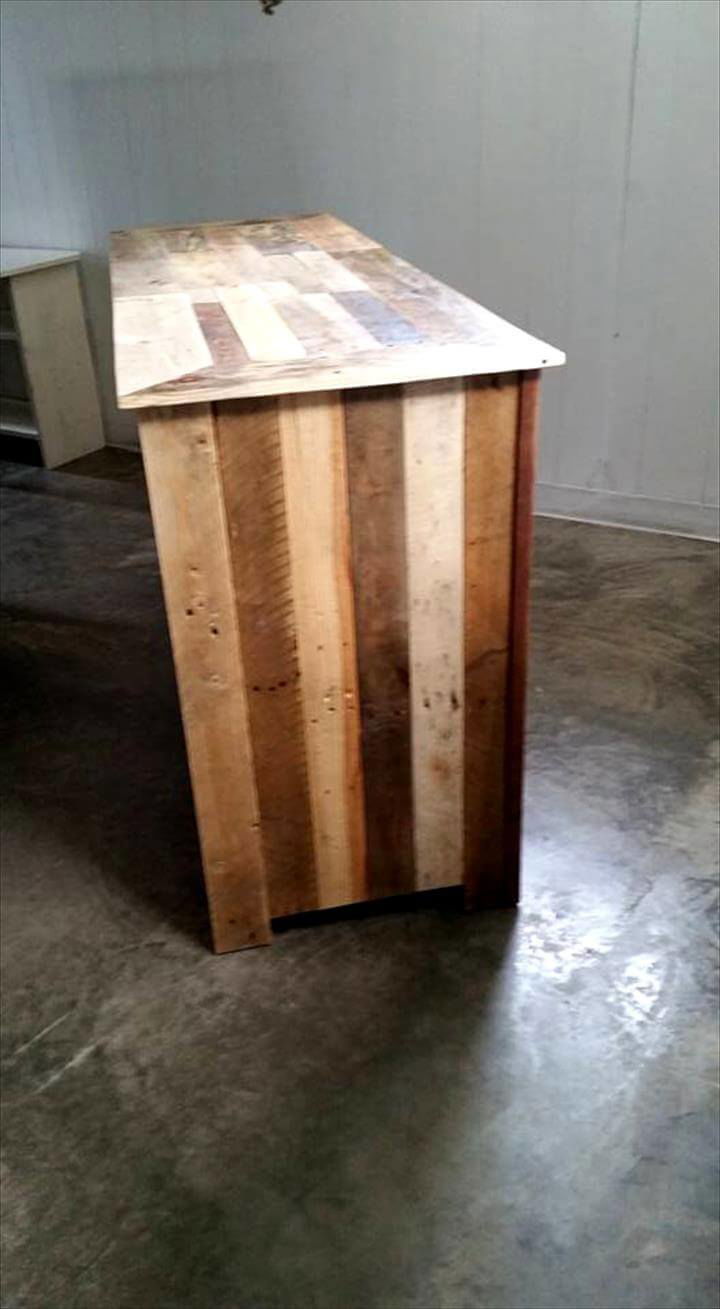 Slats with multiple wood tones build the sides of this TV console! This brings an enriched wooden appeal to entire design!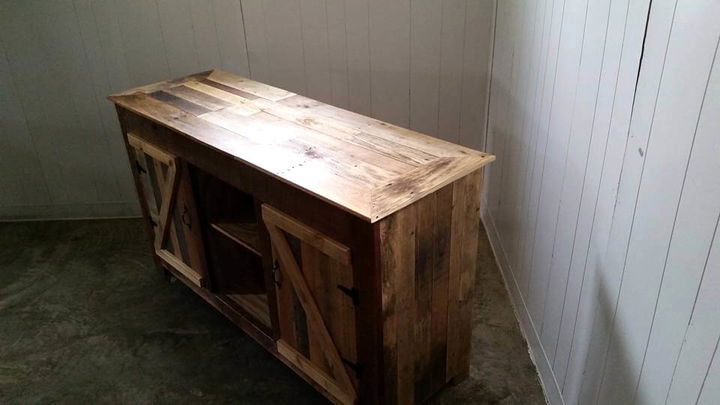 It would be all easy to take a start by building the primary frame!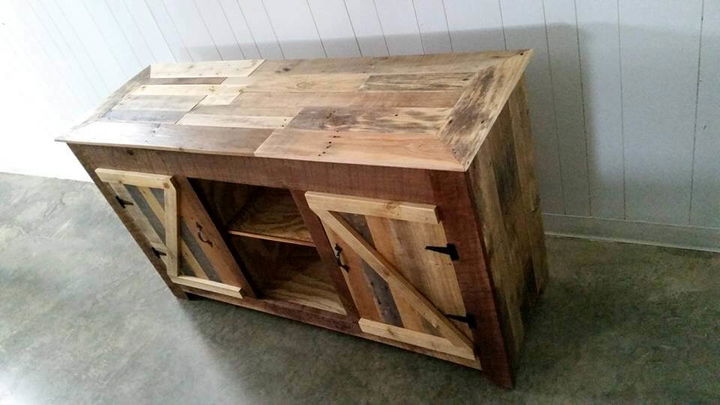 Build the top separately by packing flat the solid and straight pallet planks!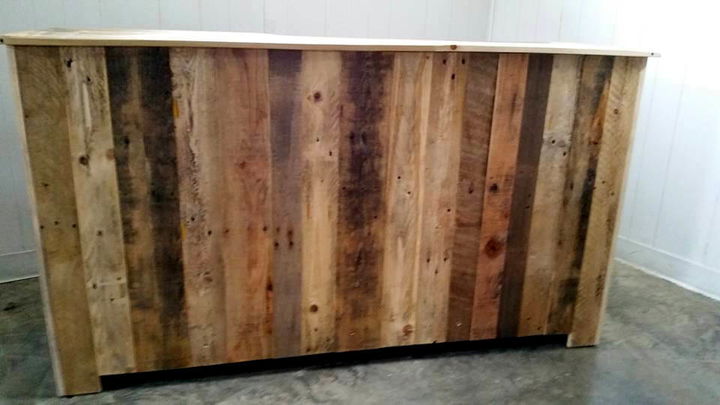 See the solid back of this wooden media stand, all done with dark and light wooden slats, packed vertically!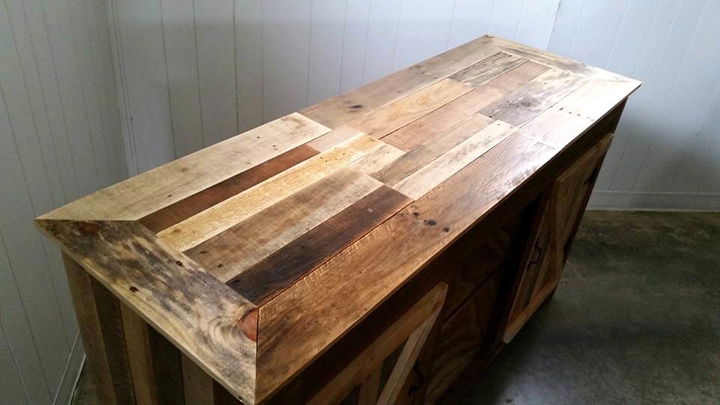 Install the necessary hardware to bring extra stability to entire composition! Don't forget to use an adhesive too!
Plan a final stain or paint finish and personalize the look of this finally finished pallet entertainment center!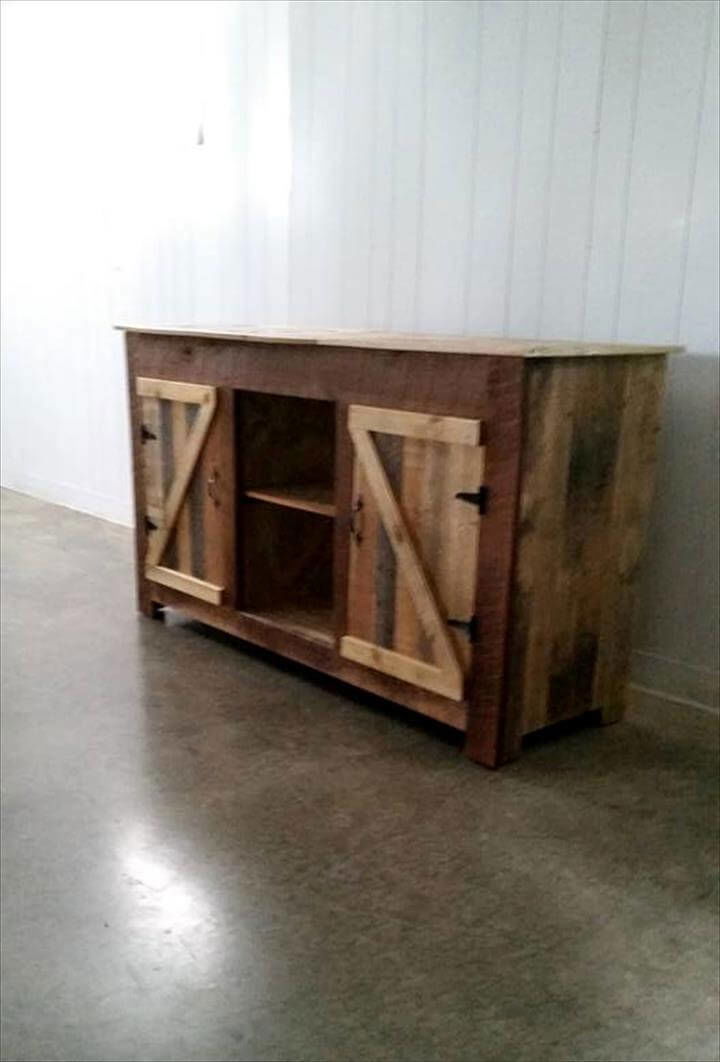 Install hardware roll for easy dragging and pushing and keep the natural weathered wooden look if it is to use in a vintage inspired media or living room!
Made by: Eldon Yoder