Make up your storage space deficiencies through DIY it will all demand you to be an over-thinker! The material to use for DIY furniture projects are pallets and you can copy the all beautiful storage furniture item you have ever seen with pallet wood and it will be all free to do also! Just to boost your creative sense before you take an ingenious start, we have brought here this DIY pallet storage console / Media Table / TV Stand can be placed anywhere in your home as a perfect storage station!
It is here a big console build with pallets which offers different levels of shelves which has been sub-divided into mini storage pockets or compartments using additional dividers inside the shelves! It would be all to prefer first while intending to store a variety of your stuff separately and would also make a perfect beverage bottle rack if you are beverage lover bottles of different brands can neatly be organized in different compartments!
You can gain it in any custom appearance by going with paint and stain but here it has been made scorched by going with a little wood burning process and this creates an ever antique appearance of it!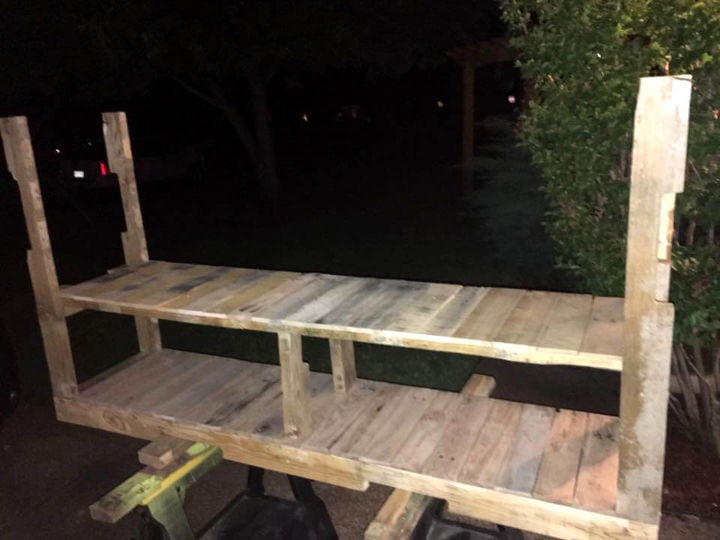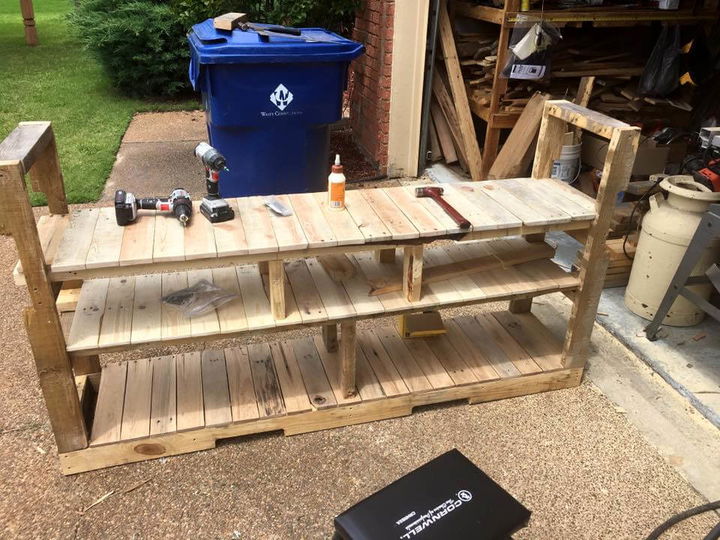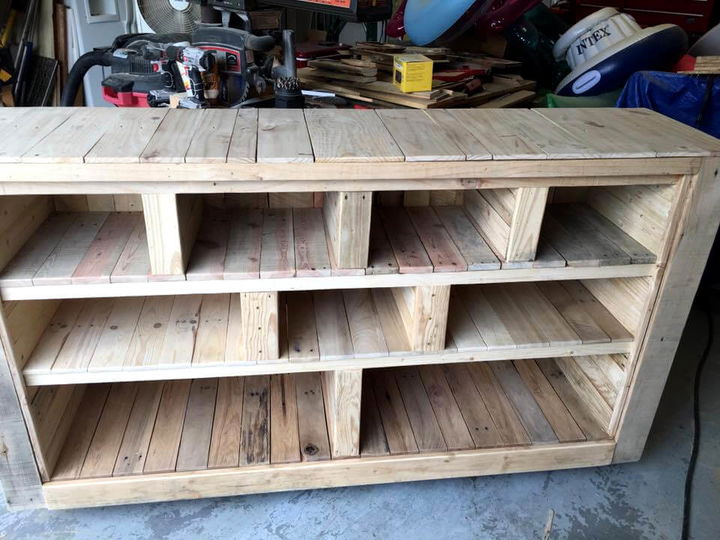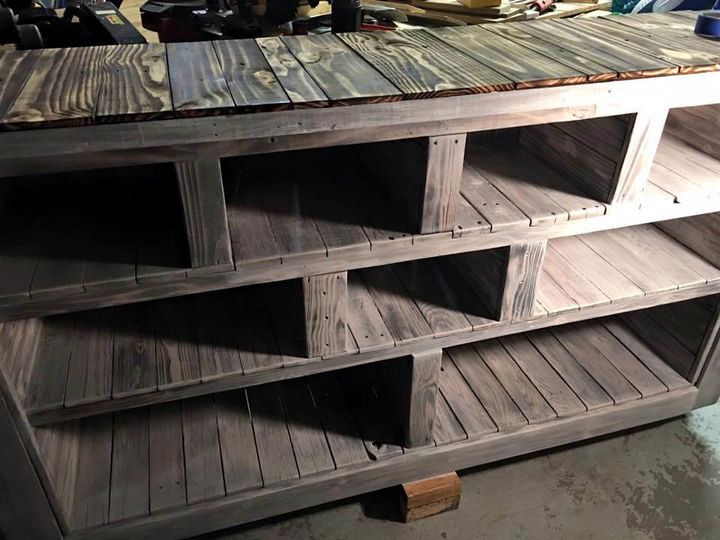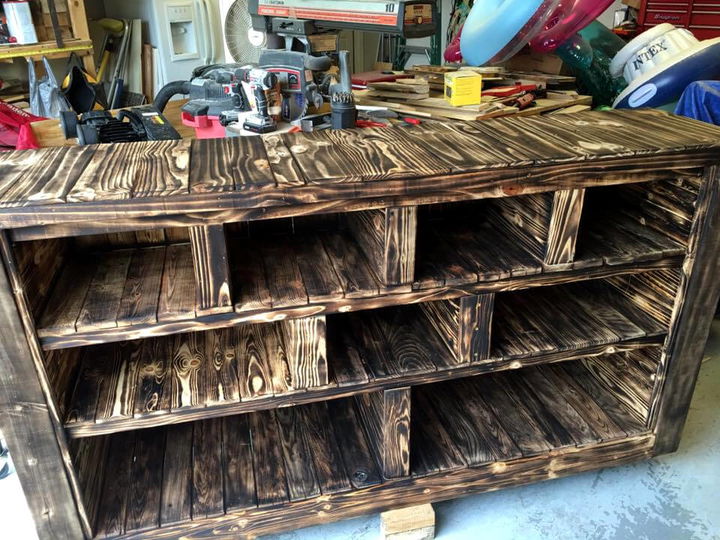 Made by: Pete Burns