The number of pallet users is getting bigger and bigger with every passing day and the main reason for such rage in pallet consumption is its easy handling at home. But still I have witnessed that be it sawing of pallets or stacking of the slats most of the people do it on the floor of their spaces facing some difficulties with this process.
But using the pallets you pallet projects can now be build in a more convenient and easy way if you make this DIY pallet workbench. Yes this simple in design table comes with a square top, a base shelf and four sturdy legs for support. You can saw, stack and do anything out of the tool handling tasks on the top of the table while hold much of your material on the base like the cut out slat pieces, hardware boxes etc.
It does not need to be stained as it is the part of your working station but if you stain it would look nicer.

Make your crafting hours in your working space more comfortable and convenient with this pallet workbench having two layers of shelves for utter utility.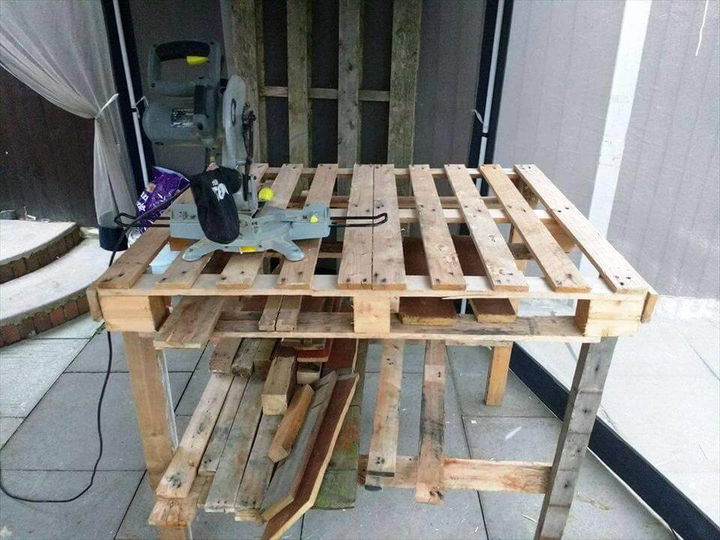 The pallets have been cut into the custom size slat pieces to shape the table with a square top, four slatted legs a built in base shelf for more storage space to hold your crafting material on it.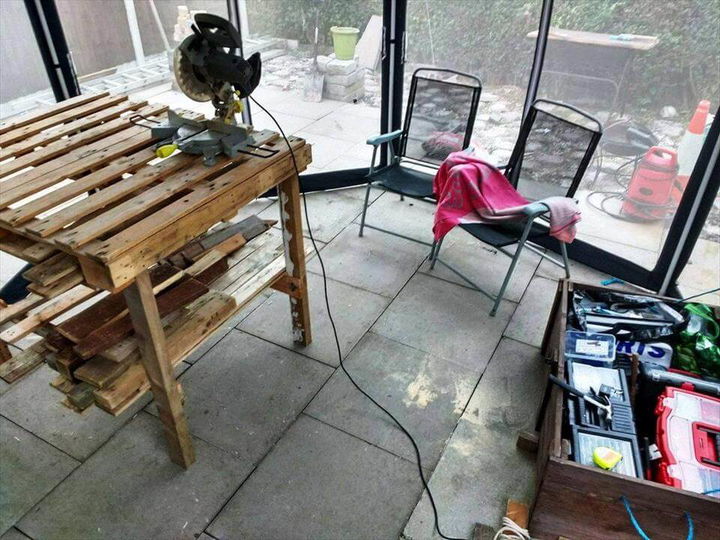 You can hold the pallets on the base shelf and the top to operate your tools on just make it and your would enjoy much easiness in your next crafting projects with the pallets or others.
Made by: Shane Ace Cooper