Grab a big a stock of pallet slats and build all the wooden furniture crafts having in your to-do list! Straight plucked apart planks of pallets can be planned to build anything related to home furniture or home decor as they are damn easy to cut and join and also to fill as layers! In other words, you can plan slats of pallets to build any special piece of furniture like this DIY pallet drawer style trash can holder, very new addition to creative pallet ideas!
Here by building a large wooden box like shape which has been made stand vertically on 4 stable wooden legs, a big drawer, also made of pallets, has been inserted inside of it carrying the plastic trash can! So you can pull this bigger drawer out to reveal the trash can for storage of your recyclable items and also for storing trash or garbage! Latest hardware system has been installed for smoother opening of trash can drawer which has a front covered with burlap!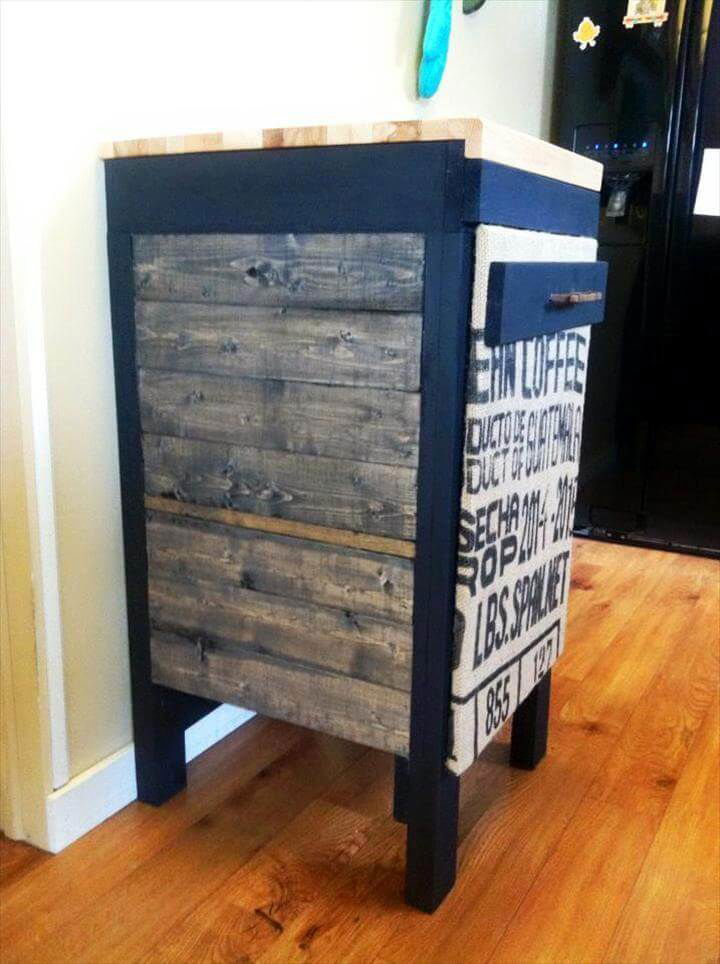 Here front sliding out part of this trash can holder, comes with a burlap cover that is having painted letters, this creates a beautiful appearance of this wooden trash can!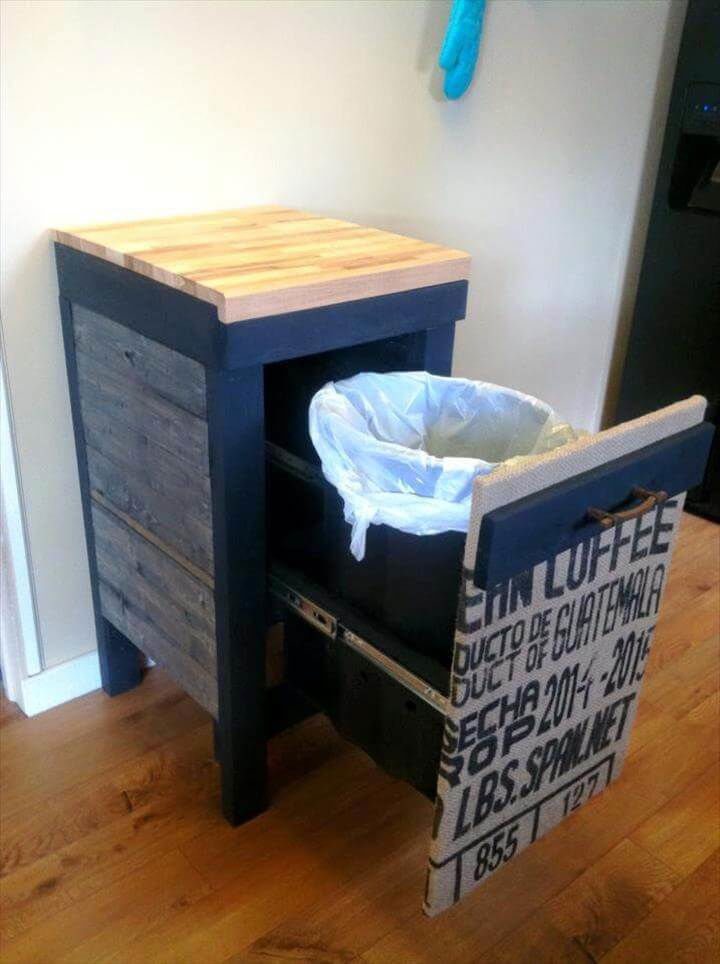 The drawer like portion holds well plastic trash can which has been covered from inside with a plastic bag! Here you can see the hardware system installed allowing it sliding in and out smoothly!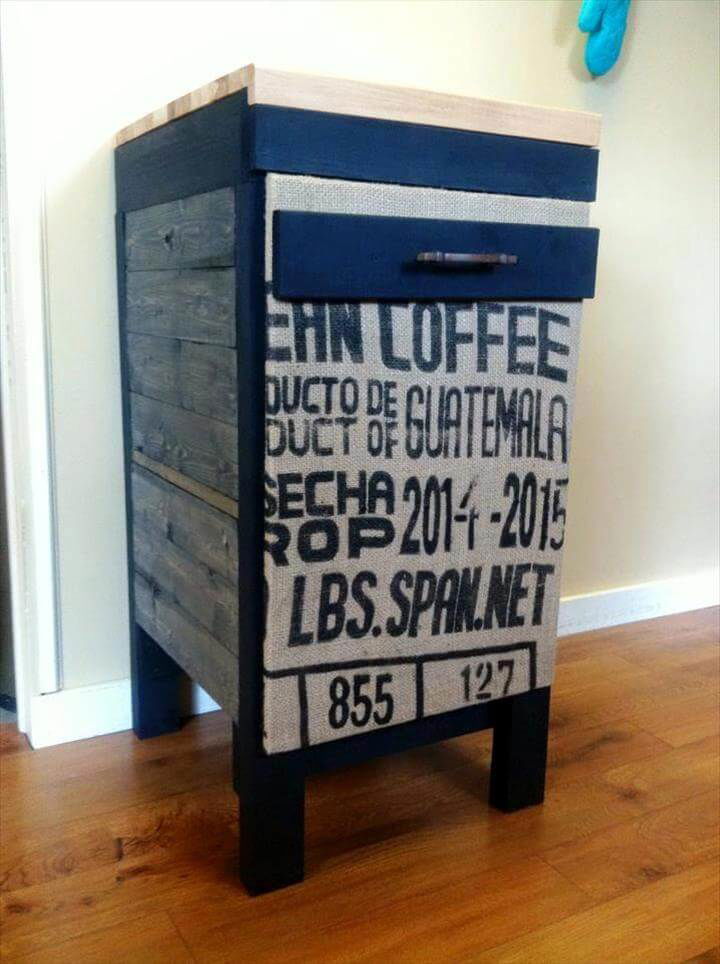 Accent metal handle has been fixed in front which provides the user ease to pull it out to reveal the trash can! Really a super genius pallet projects!
Made by: Carl Meehan