While doing some particular home renovation project with pallets, we always left with lot of wooden scrap! Time to get crafty with pallets remains even with the tiny leftovers for some functional and practical objects like this DIY pallet mobile phone holder, a perfectly safe wooden station to hold your mobile on the table, as it holds your phones vertically so phone will also be safe from the beverage spills! This perfect wooden mobile holder has been gained extra caring using a mini support in front, installed using a tiny pallet wood piece and 2 nails!
One can also mount this mobile holder on the wall next to electrical outlets so this will hold your mobile safely while it is charging! Prefer paint and other custom accents to make it personal! This pallet project has also been done by one of our friend Shane Ace Cooper who is really popular due to his marvelous DIY pallet wood works and achievements!

Here you can see the amazing the beautiful wooden creation done by genius intermingling and packing of pallet leftovers! Results into a beautiful mobile phone holder!

It has so been adjusted that will hold the mobile phone beautifully on an angle and will provide the ease of pick too!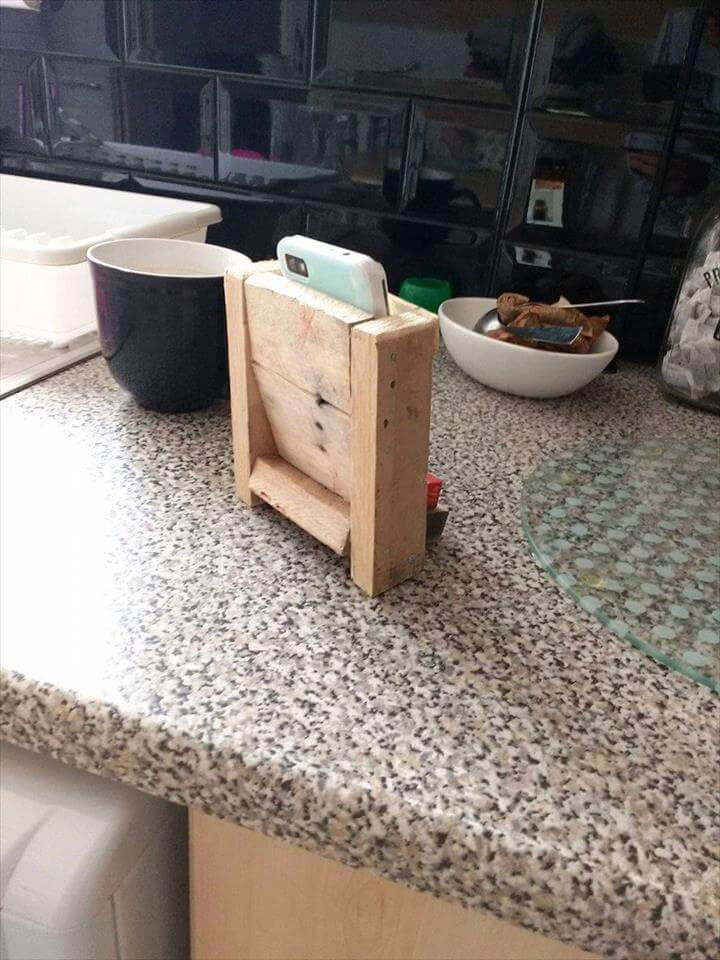 The bottom tilted part comes with a tiny wooden support to prevent damaging slips of your mobile phones!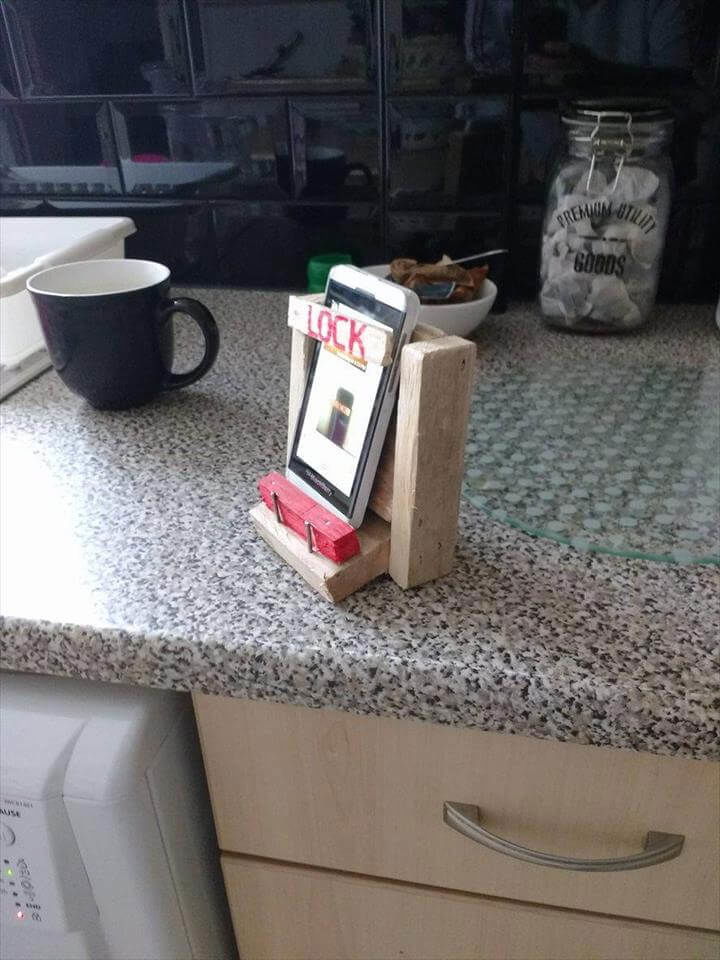 By using custom paint colors and symbols you can given outstanding variations to this hand-built mobile phone holder!