Do a little hand labor with pallet wood and get the functional furniture projects and other amazing wooden stuff you are to use usually in home, for free out of pallets! Here we with the example of this DIY pallet trash can holder, a perfect wooden bin crafted to store the room or kitchen trash, can beautifully hold a plastic bin inside! This hand-built wooden housing with hinged lid, will avoid the trash stored in the inner plastic bin, to be scattered over the room floors by accidental feet kicks or due to other sudden incidents!
Here some old metal accents have been repurposed to magnify the look of this pallet trash bin holder like the old metal swirls and a "A" alphabet that stay on the front wall for a graceful look of entire front of wooden holding! See a lot more pallet ideas on our site to build awesome pallet composite bin, kitchen trash bins, garden bin and amazingly sturdy recycle bins!

This wooden bin has been made to store the trash and is a big need of every home! Building a box with pallets an edged wooden pallet bottom and top lid has been provided to it for this beautiful pallet wood trash can holder!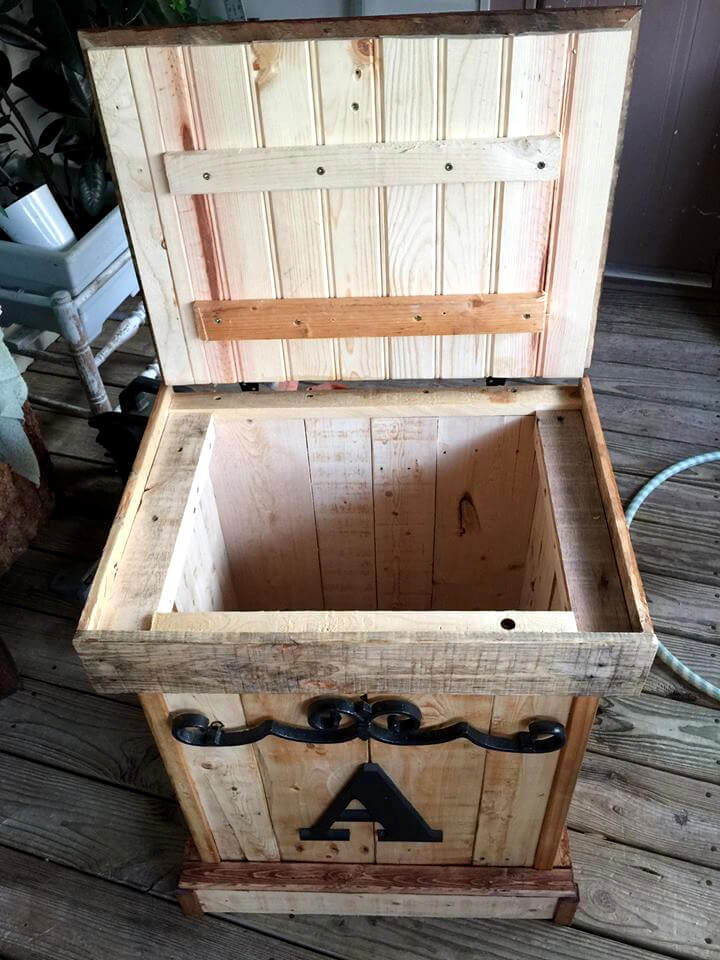 Well sanded and resized pallet slats have been integrated to compose this robust wooden box like bin and then additional boundary has been build around the opening that allows a nice and complete shut down of hinged lid!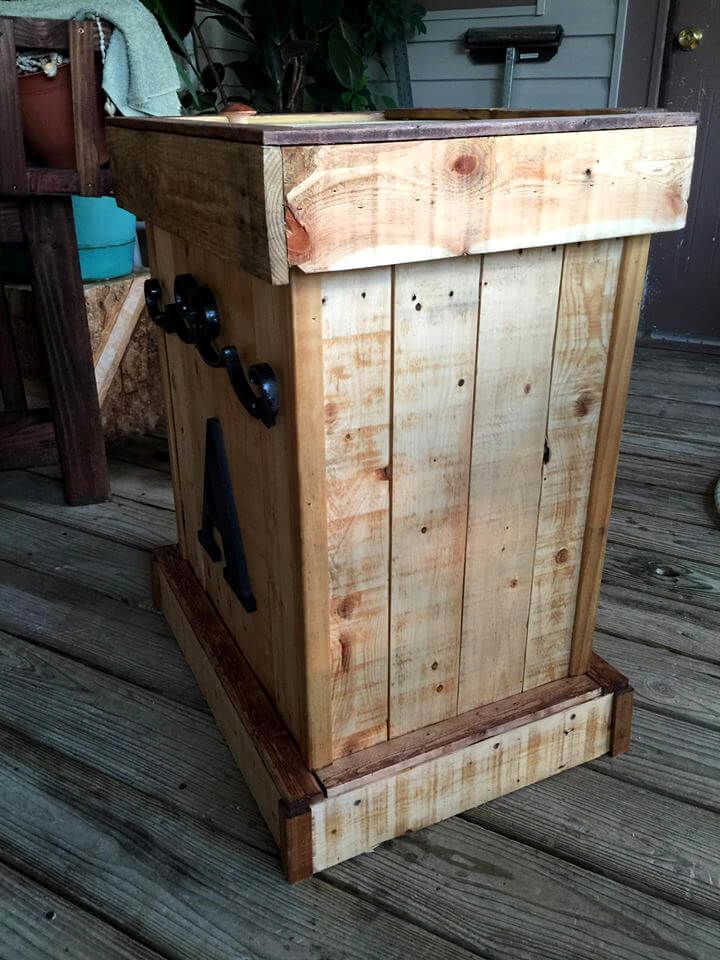 Some old black painted artistic metal swirls and a metallic A-alphabet have been mounted on its front to create a personal and decorative look of it!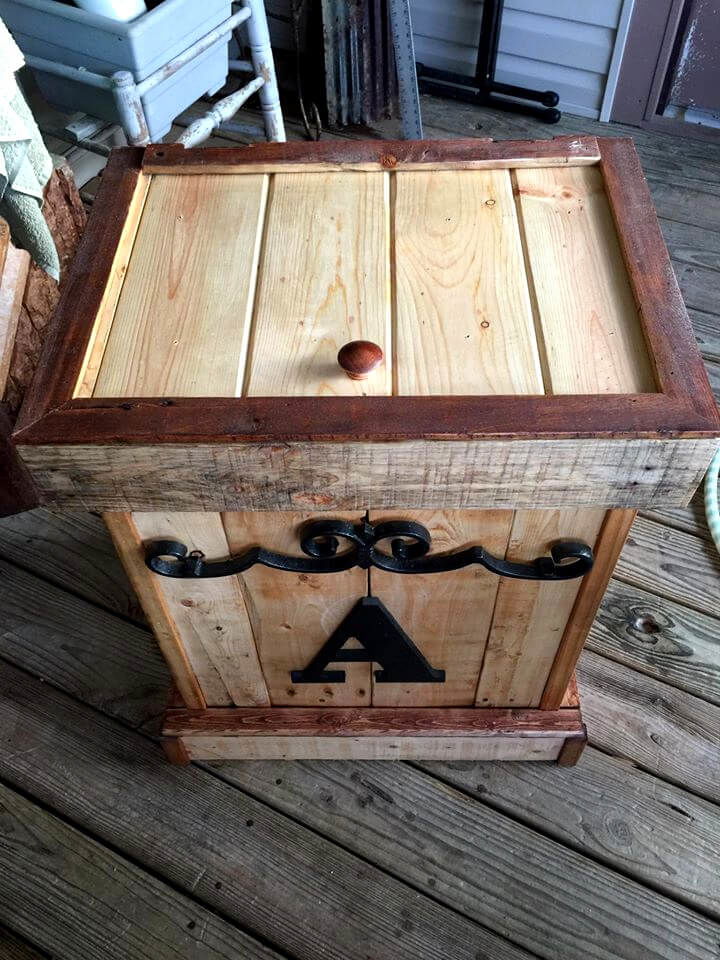 Top lid has also by putting flat some slats of pallets and comes with a knob also for easy opening and closing! You can give it any custom finish using wood stains, wooden sealant and also the paint for a custom final look of it!
Made by: David-Wanda Wicker