Feasible geometrical shapes of pallets which are already-built, can also help you a lot in boosting your garden decors! Redesign the solid pallet boards a little to get beautiful art style planters for your garden! Make your garden noteworthy with the help of these DIY pallet planters in vertical and wall hanging style with lights, pretty easy and quick to make at home! Get the muscular pallet skids you want as garden planters, flip them over and choose the dice sections as you target! Fill the bottoms of pallet chock sections solid by installing extra wooden slats!
By doing so, you will regain the dice sections into beautiful pockets or cubbies which can easily hold your pots or potting soil! Now there would be 2 options, 1st you can cut down the modified pallet board to any size and can hang it on a garden wall as a hanging wall planter! 2nd you can make the whole modified pallet board fixed to any garden wall as a large pallet vertical planter. Here you can see the both, spicing up the garden wall with green natural vibe!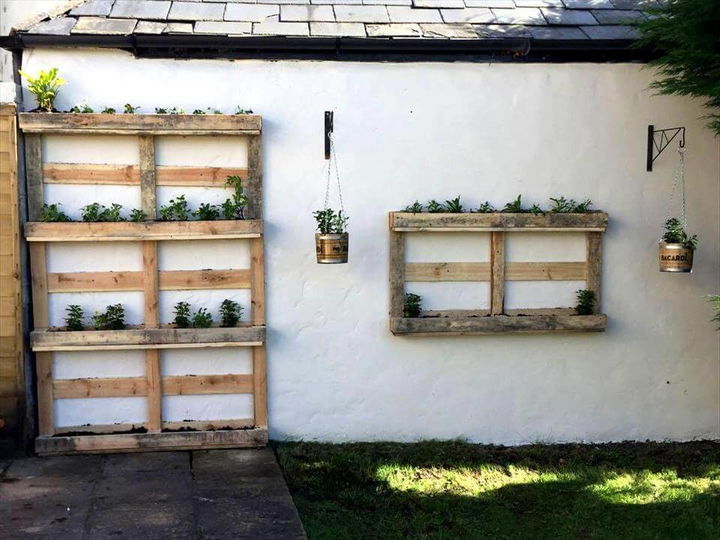 Along with pallet planter, there are also the reclaimed Bacardi ice buckets that have been hanged as planters!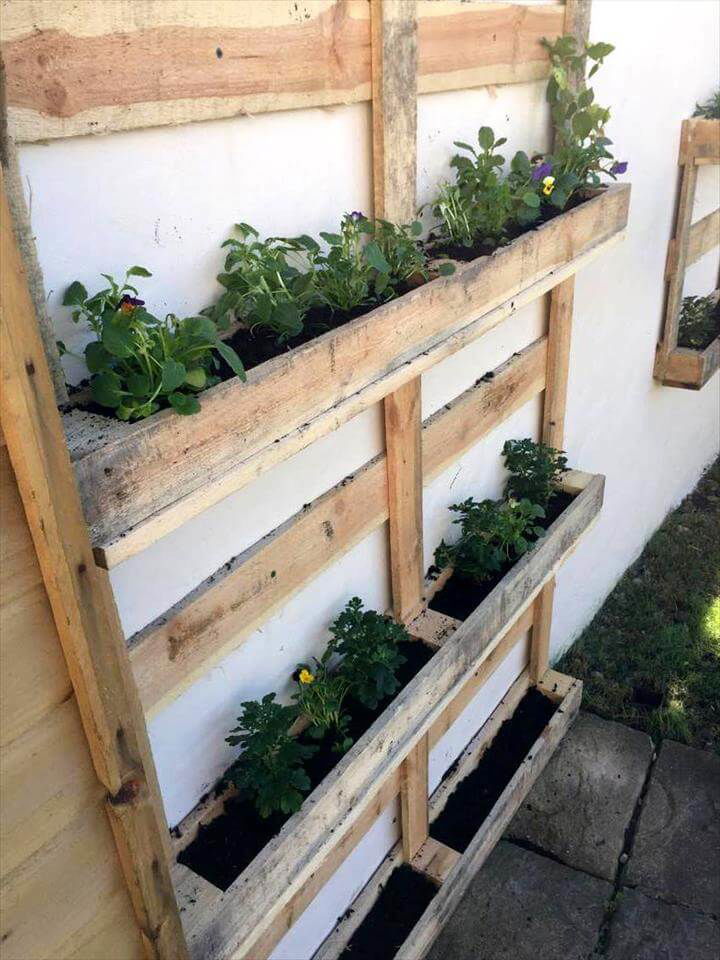 Fill the cubbies in pallets with fertile potting soil and just grow your desired types of flowers or herbs in a style!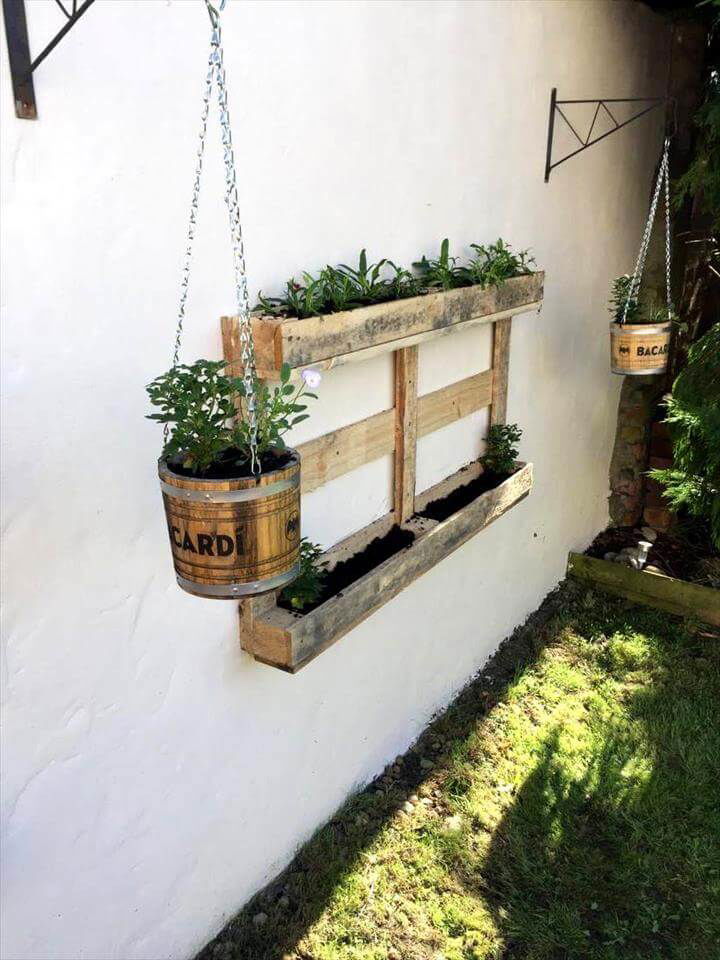 Install the metal brackets and leave the metal chain suspended to hang ice bucket planters! Here metal chains are connected to upper rim of ice buckets through holes!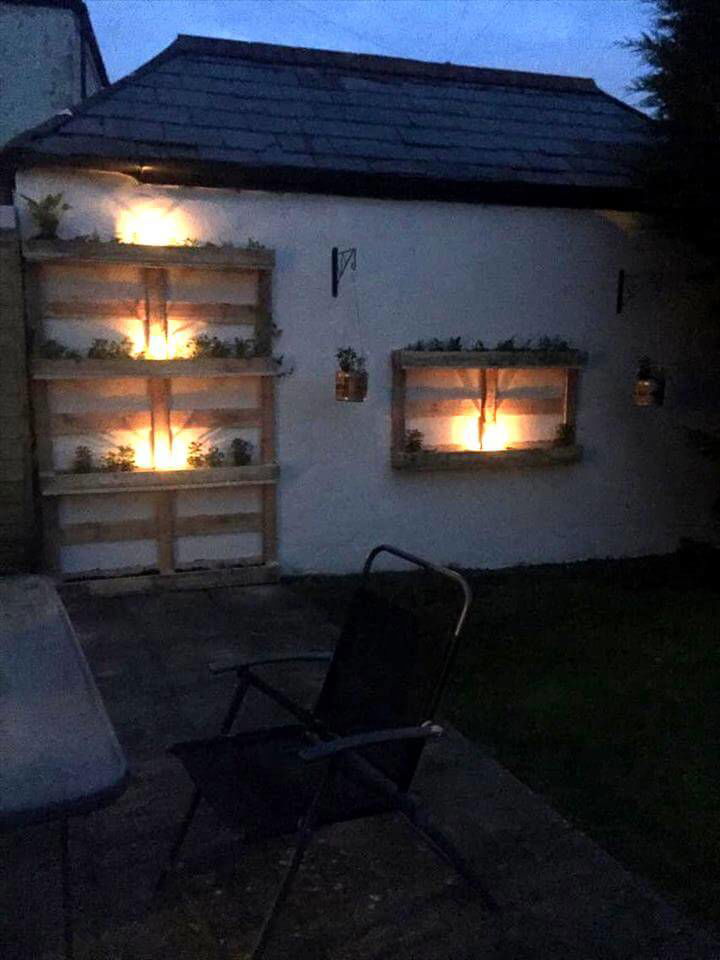 Tea lights have also been organized over different levels of pallet planters to get them well-noticed at night! Really amazing!!
Made by: Matthew 'Nurse' Nurse