Sometime we prefer to give some accent boundaries to our newly installed decks or garden terraces! If you are planning something like this then you should tryout some pallets first, here a stunning DIY Pallet planter wall made of pallets, can dignify the look of any newly build deck or terrace! Here it was decided to install a whole precious background wall to a newly build deck, custom accent lattice components and accent planter unit to install a whole precious wall to decided area!
The pallet + lattice units will built the sides of the wall while the pallet planter frame will stay in the center for bigger statements of decors! Pallet-lattice frames can be fastened to both sides of planter wall to gain a large wall for your newly built deck!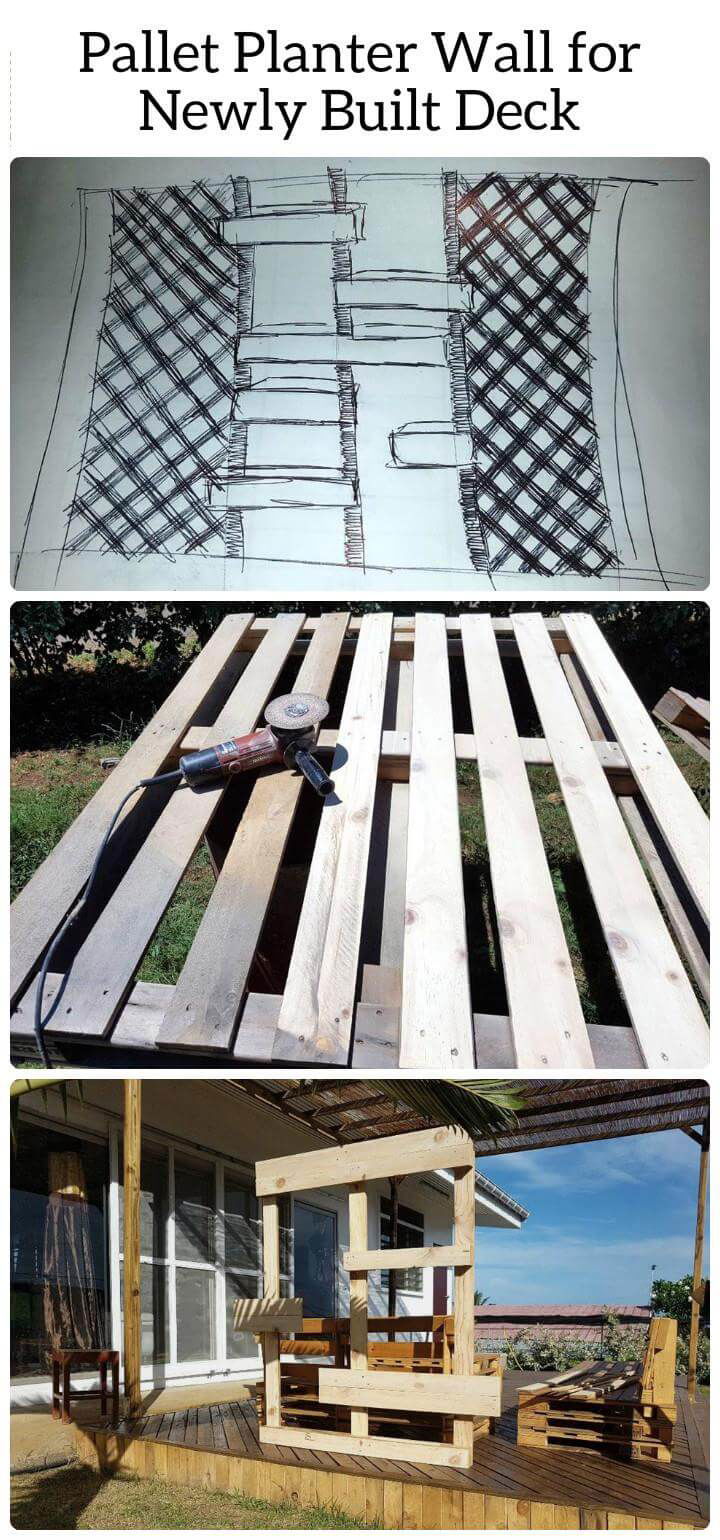 Using custom accents, paint colors and custom decors, one can fancy up finally finished components more for stunning and enchanting look!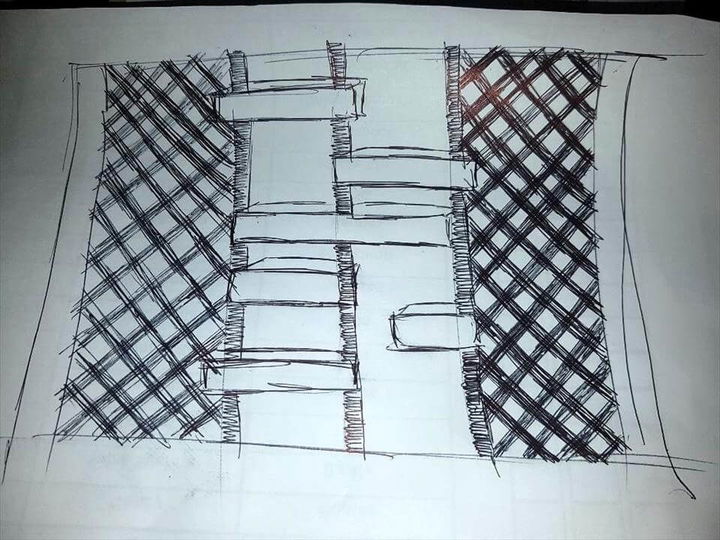 The rough plan made for the planter wall on paper using marker! Just makes it clear that what you have to achieve!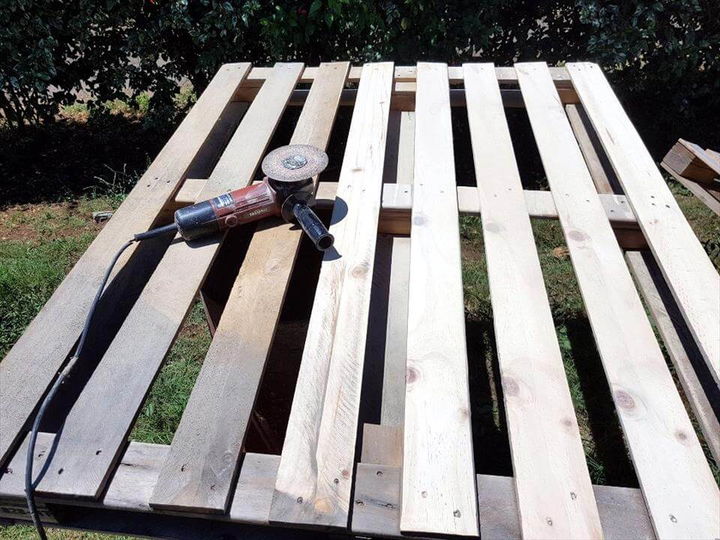 Use power sanders for quick sanding of pallets, it will remove the darker spots from the wooden surfaces and the splinter as well, you will left only with brighter and smooth tone of wood at the end!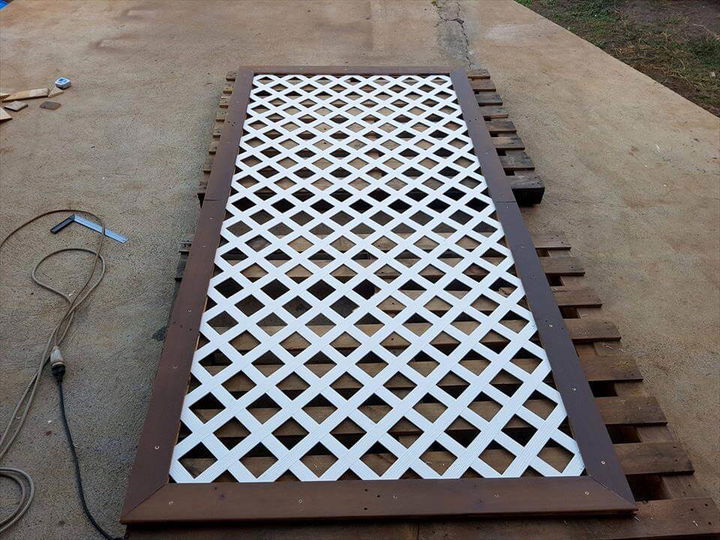 Here is how to you can mix pallets and lattice frames to gain the precious units for building sides of planter wall!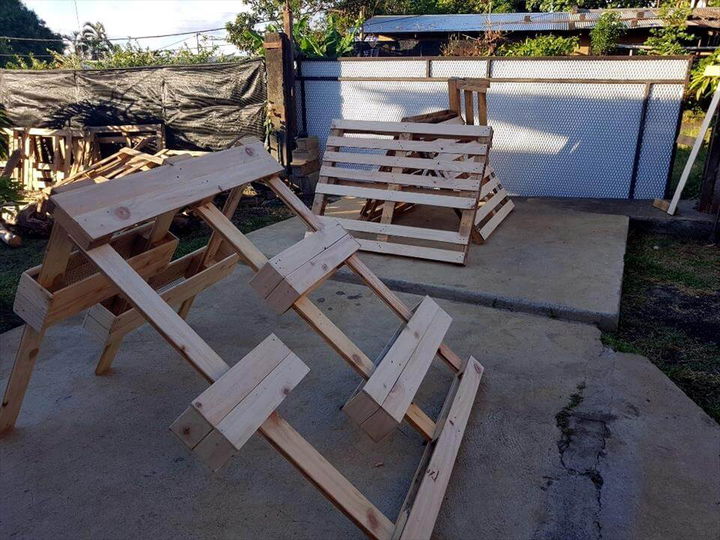 Build custom planter boxes out of pallet slats and then just pass the wooden beams through them for building a planter wall as shown!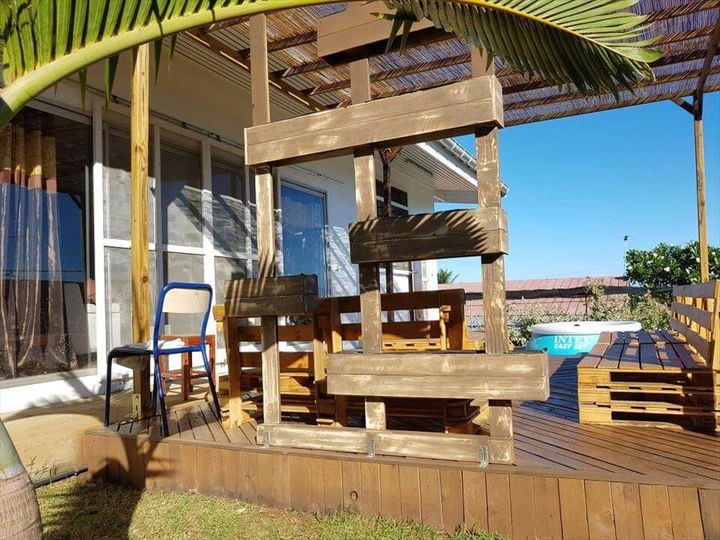 Here metal brackets have been installed to fix the bottom side of planter wall to lower deck portion! Fasten the top with aloft shelter to keep the wall stay erected!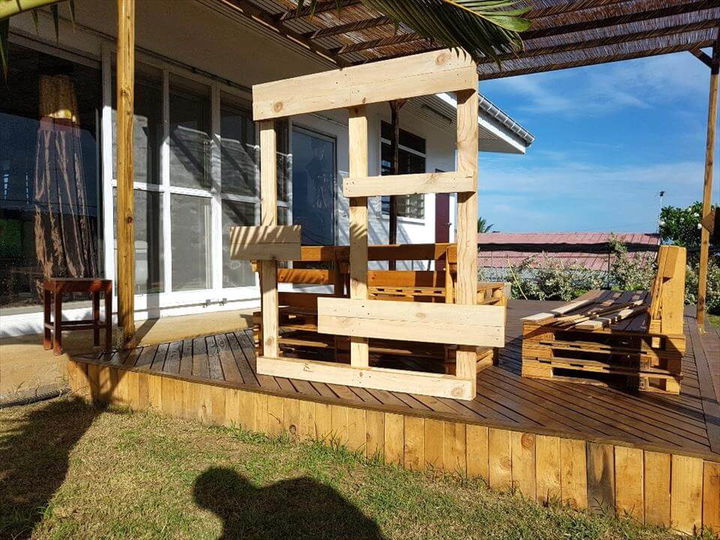 Add the lattice + pallet panels to cover the sides of the wall for amazingly fancy previews! Mind-blowing pallet ideas to boost the visual of your outdoor sitting plans and also to give them a garden like touch through planters!
Shared & Made by: Mike drugs