Here we are with some cool pallet wood ideas that would help you to get a better bedroom! What is the very first thing you see attractive in a bed? No double it is a headboard! The next thing that impresses you a lot is the uncluttered and well cleaned bedroom interior! So you can do some easy DIY pallet projects to gain both the decorative and organized look of your bedroom! See here the awesome looking DIY pallet headboards and bed storage chest, self-made at home without any investment!
What you have to do, is frame up a few of pallet lengths to gain headboards in just no time! At the same time plan the rest of lengths to shape up a big box that will be the lower of the chest! Finish the pallet-made box with hinged wooden lid for a bed storage chest, build the chest-lid with pallets! At the end, you can finish both headboards and chest with paint or with stain to get the final decided appearance!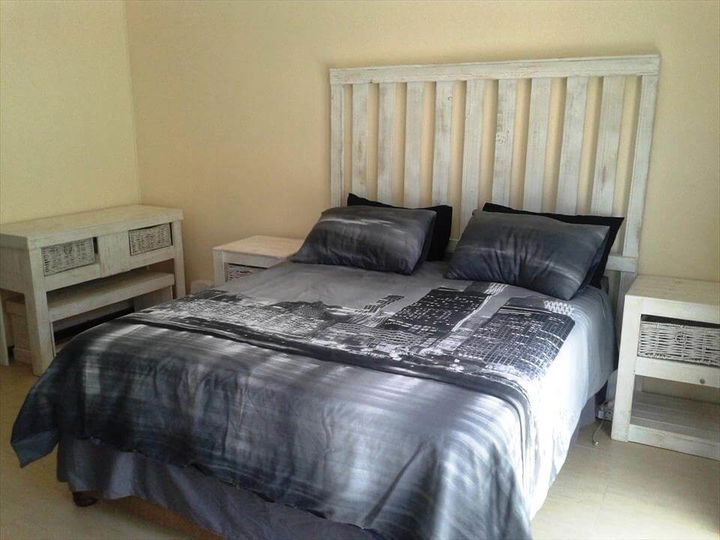 A large pallet with removed back portions, can directly be installed as a headboard to your bed! Checkout here the beautiful white painted one!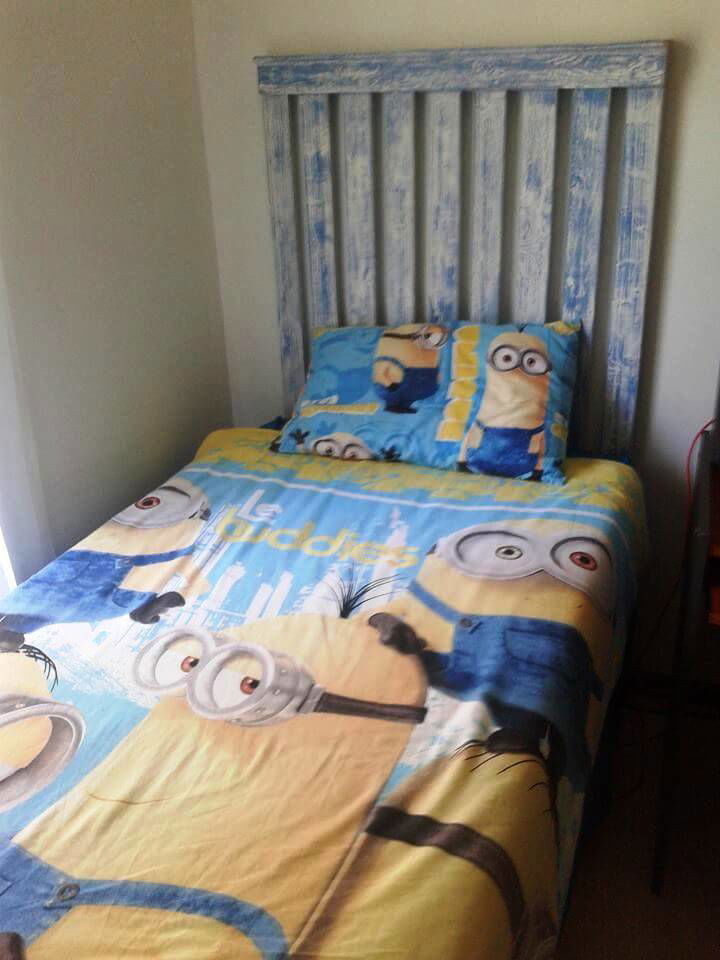 Here is another cool one, distressed with blue and white paint and made with single pallet slats!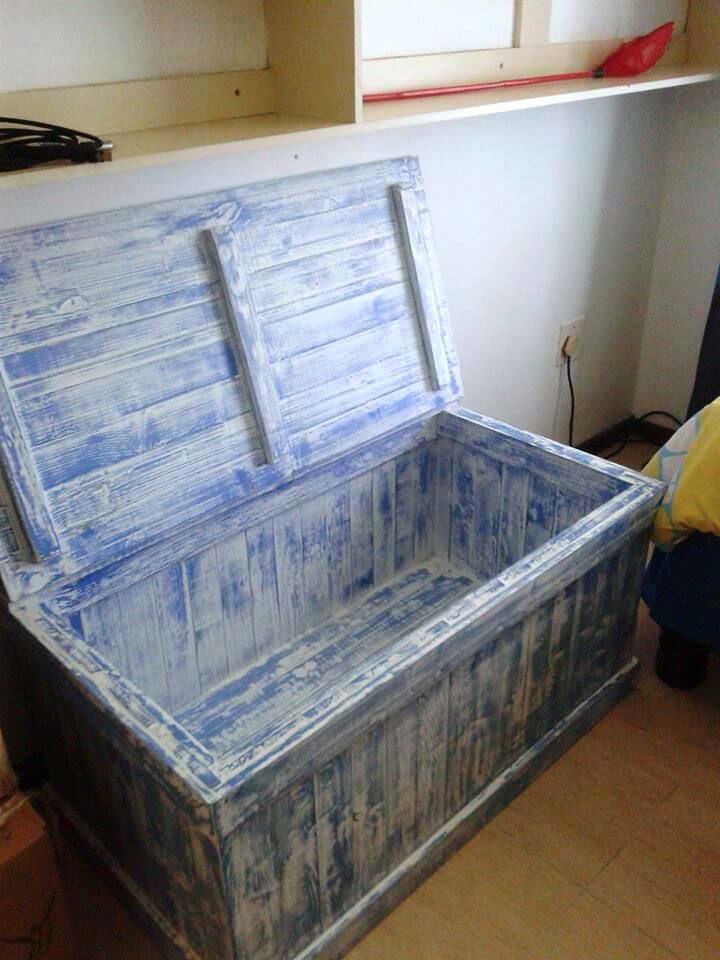 Here is the shabby chic pallet chest for your shabby chic bedroom! Perfect o use as a bed foot chest! Will come in handy to store shoes, bedspreads and even the pillow covers!
Made by: Rosemary Moldenhauer Boshoff