When you bring a pet in your house a lot of responsibilities come along. You have to take the proper care of the pet, of his food and most importantly his comfort and sleep. All these responsibilities lead you to have a personalized house for your pet where he can conveniently eat, drink, sprawl and sleep well. And what can be more valuable and precious then building a dog house from your own hands.
And pallets can really help you a lot to accomplish this pet dedicated task quite efficiently. Just have a look at this DIY pallet dog house which is sure to win your heart with its gorgeous design and shape. Cut out the pallets into slats and built a box or crate like structure with a door. Use the sawed slat pieces to form the roof of the house separately. Now take some nails and hold your hammer to join the room with the DIY dog house.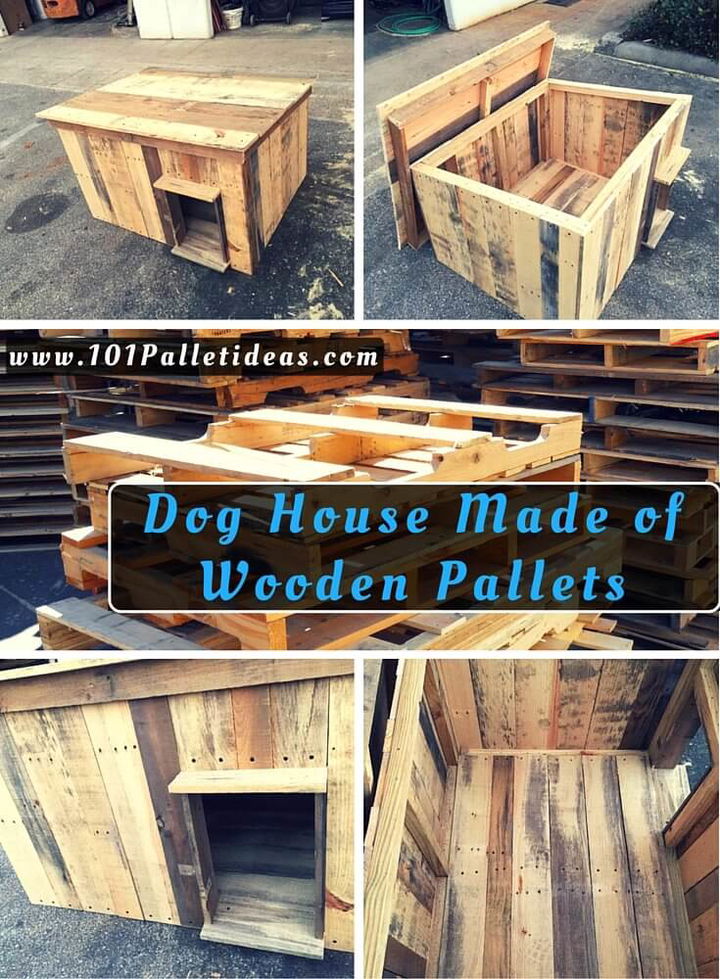 Put a comforting cushion to the floor and aluminum foil to the roof and the dog house is ready to welcome your lovely pet in.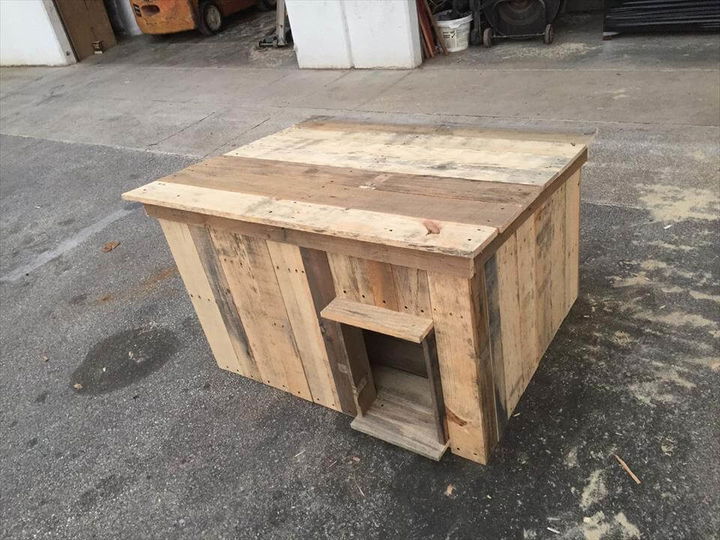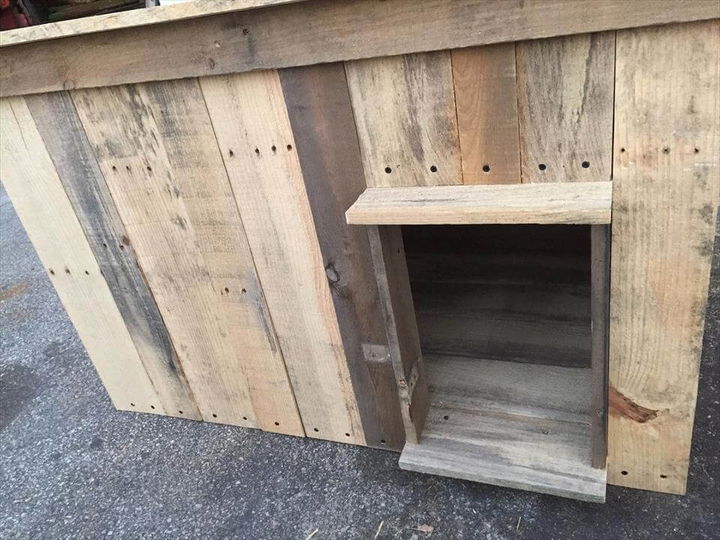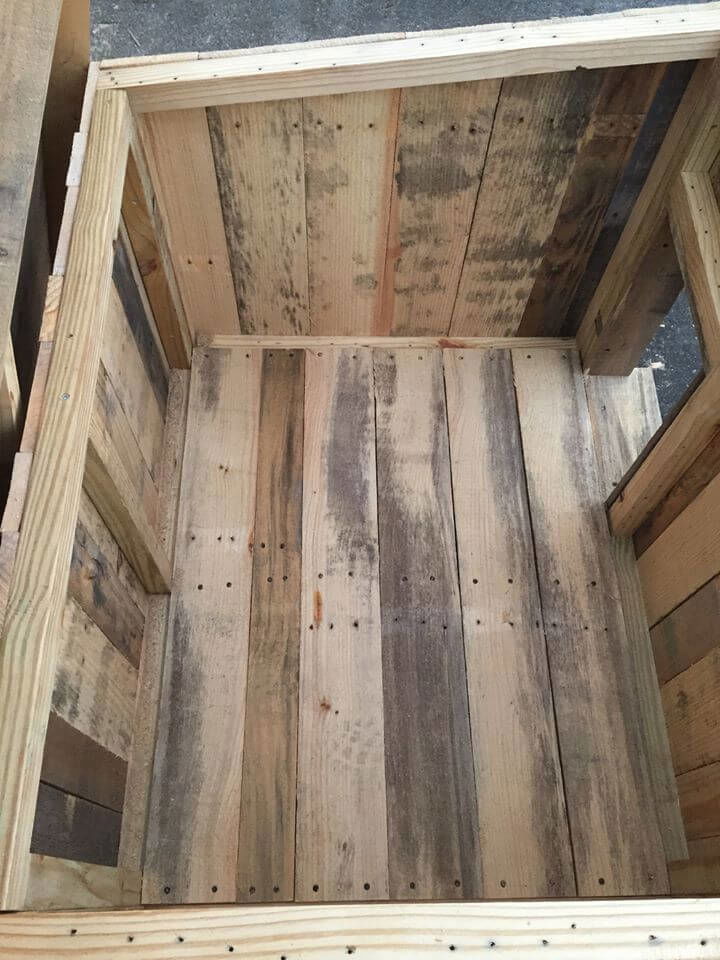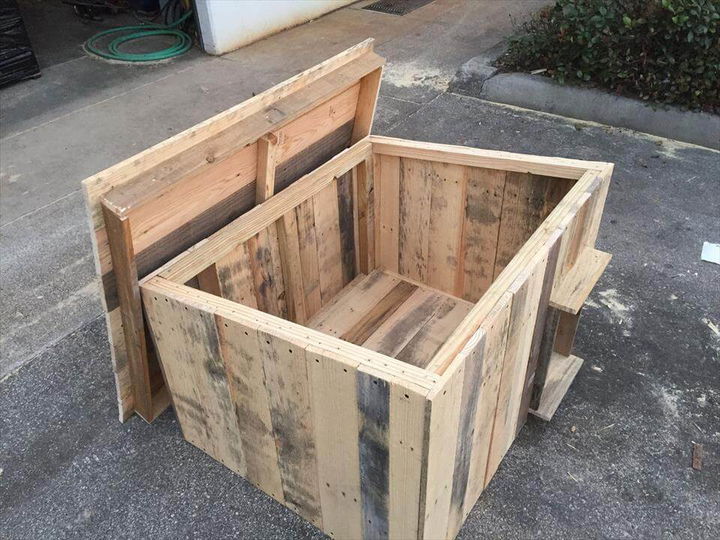 Made by: Alan Ricks