More genius you are more would be the possibilities to turn the pallets into amazingly functional and practical objects! If you are passionate about keeping pets especially the dogs and cats then you can do some so simple pallet projects to manage the pet care and feeding plans! Check out the details here of this DIY pallet dog house, beautifully done with pallets and comes with stylish chevron roof! This precious dog kennel has a pretty simple construction plan and is a bit complicated to understand!
Get helped by the visual presentation of all the necessary construction steps and just clone this precious dog residence at home! By just scaling down the dimensions a little, you can get also a beautiful cat or dog house out of it! It has been made a little elevated by using a single pallet base provides enough space inside so your dog can sleep inside of it! Here chevron top can be done with a number of possibilities, some of them has been shown below!

Decide a whole single pallet skid as a total base for this pallet dog house! Then add the pillars to it to install the rest of wooden building!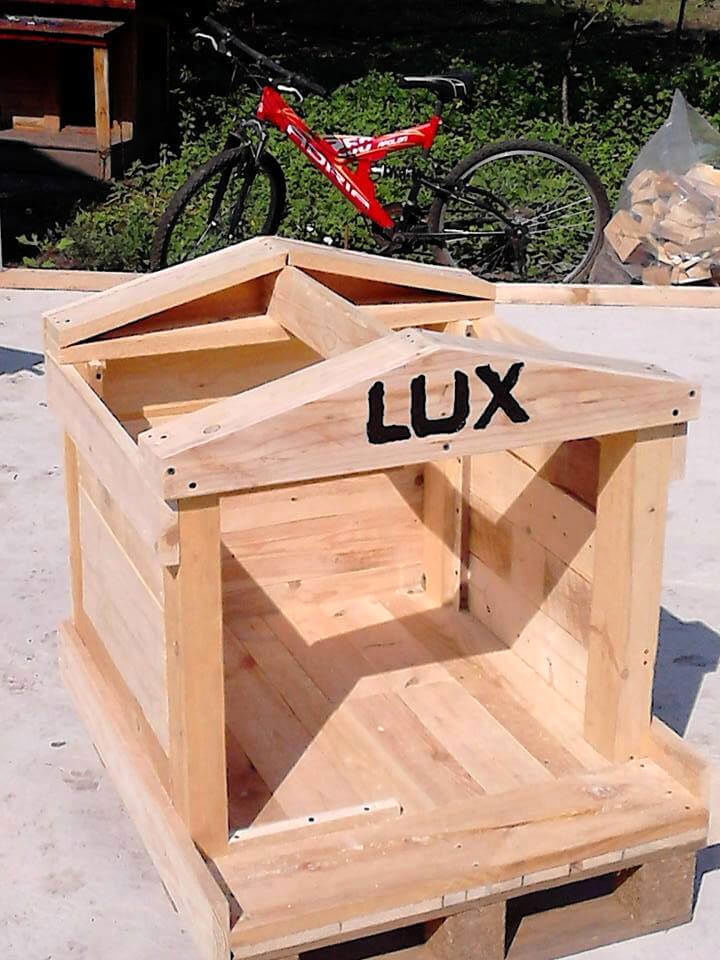 Add the cross planks and fill the space between the pillars for a complete mini room over the base pallet! At the same time also install the roof frame, here is done by already decided ridge and rafters as you can see! Here front and back of chevron frame has been filled solid using extra wood! Front of roof comes with "LUX" overwritten letters!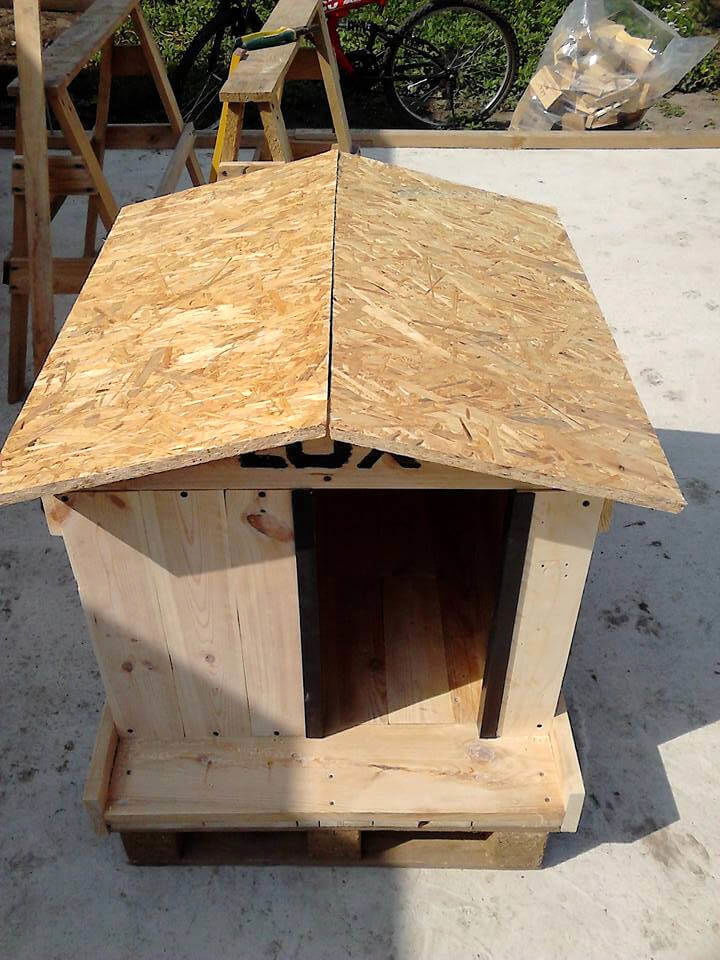 Now just complete the roof installation by filling the roof frame solid, here 2 plywood sheets have been used as underlay roof cover!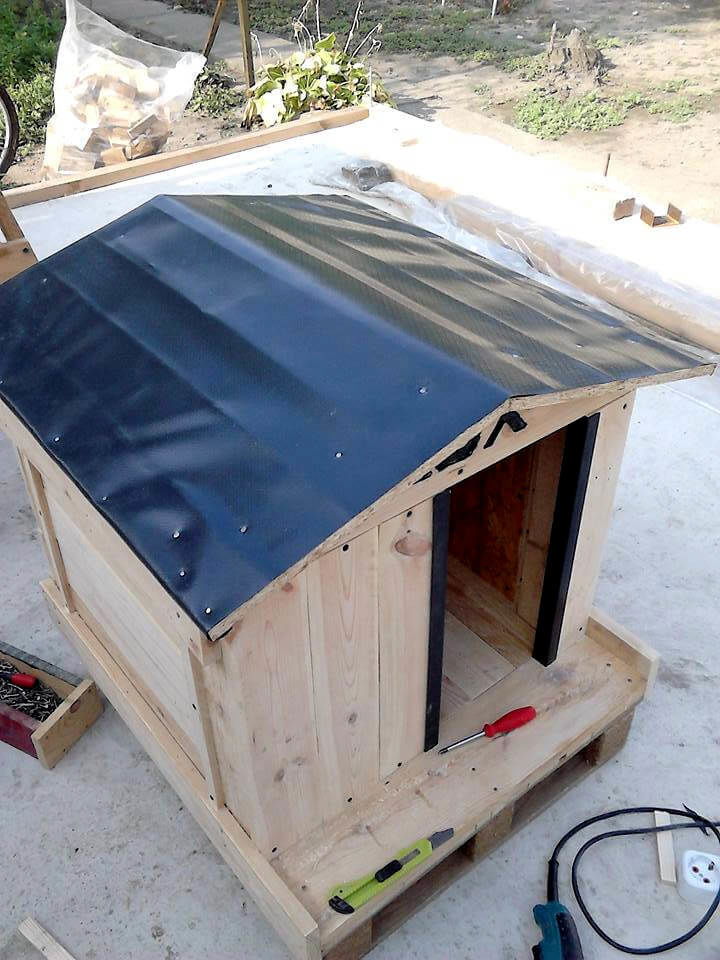 Then plywood chevron roof has been covered with waterproof felt selected in black shade as you can see here, spread the felt over the roof and just add nails to borders!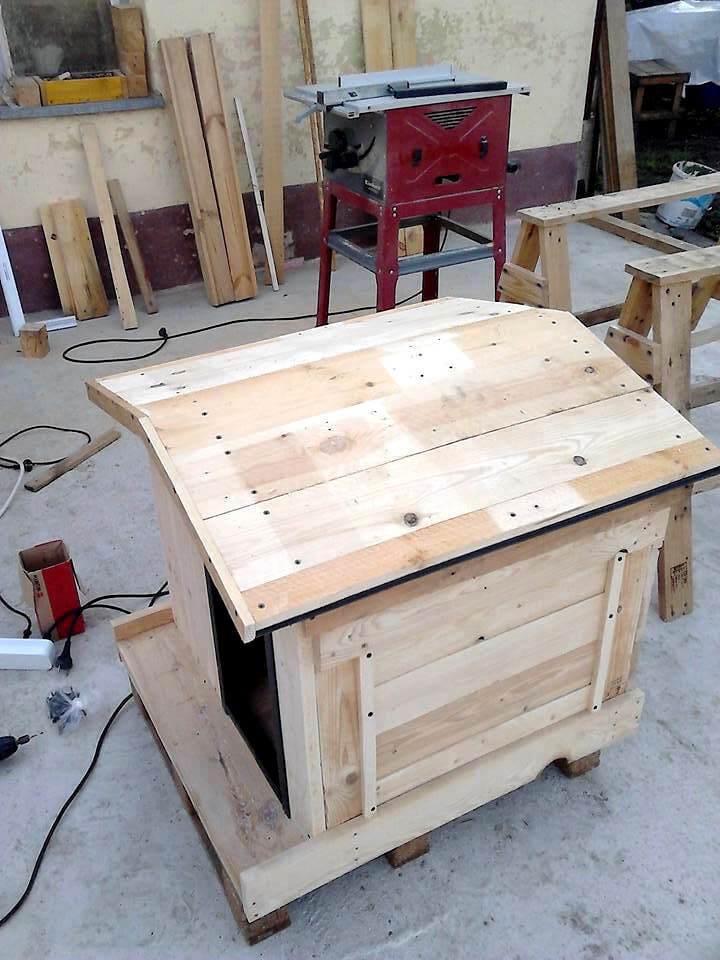 Finally finish the chevron roof with a layer of pallet slats, and that's it!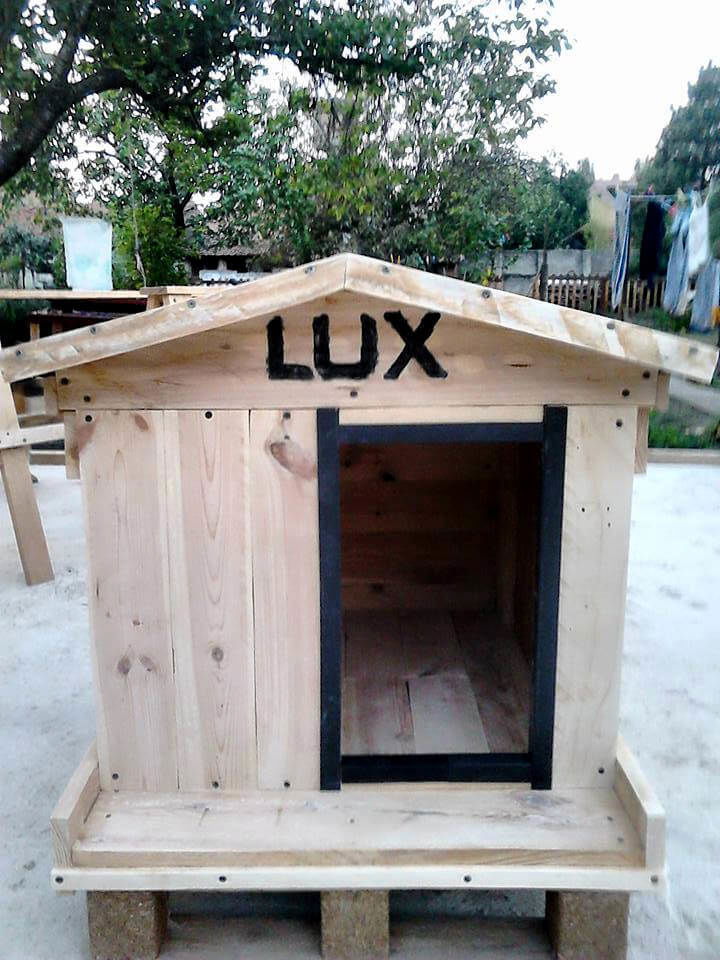 Install the front side and just highlight the main door borders or outlines using paint in any shade you like!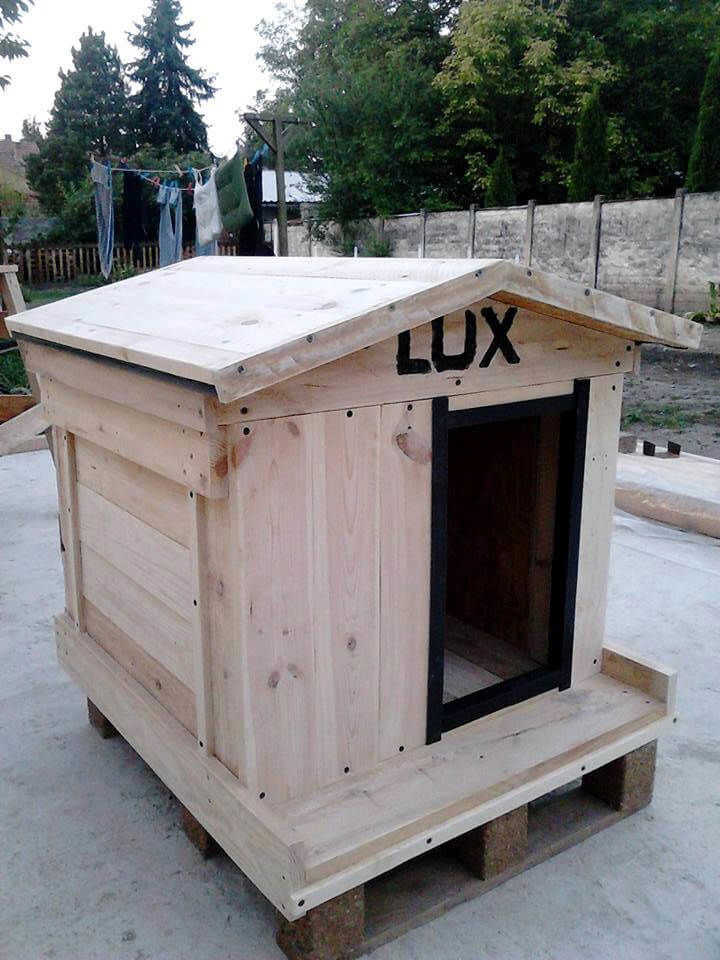 Go for a complete overhaul and just personalize this wooden dog kennel using paint, custom tags, buntings and also metal accents!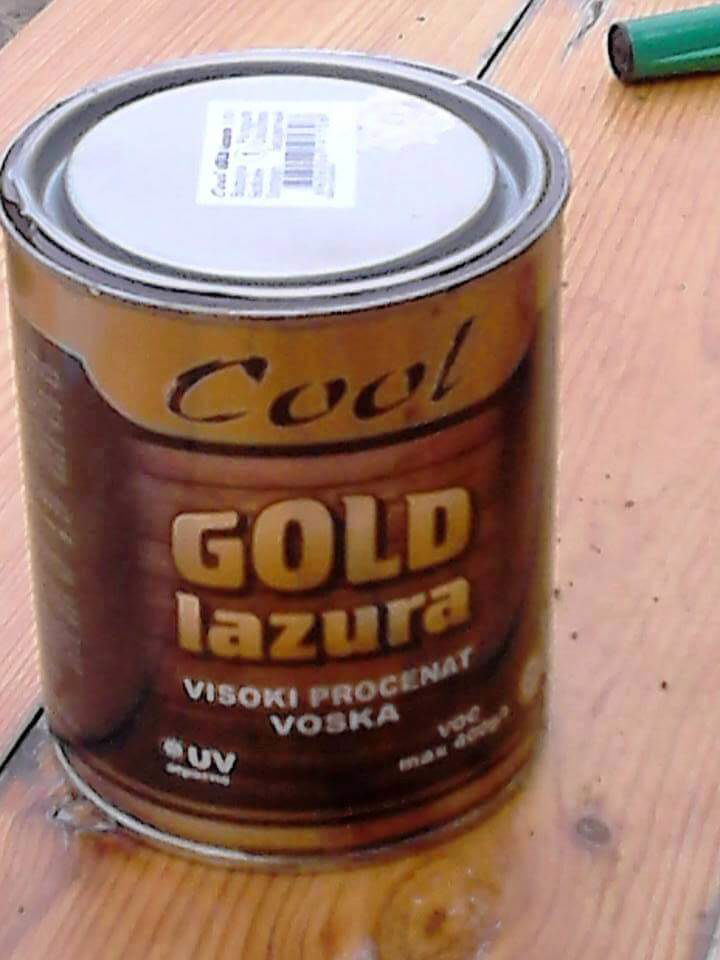 Here is the durable wood finish selected to save this wooden dog house from early weathering!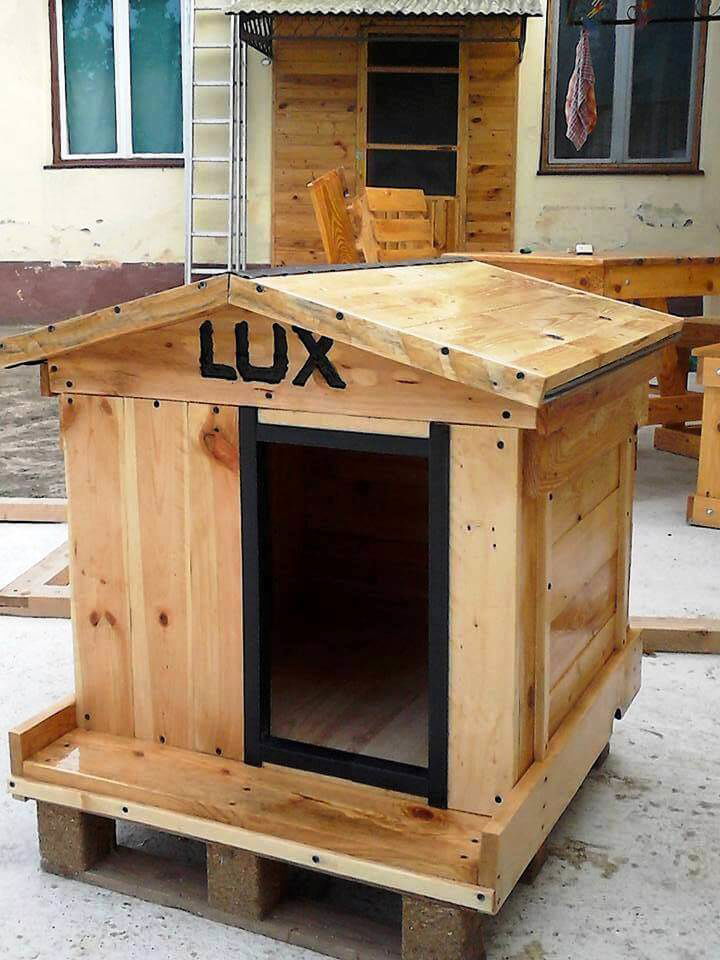 Few coats of selected wood finish have been applied that leaves behind the alluring spark on the wood grains!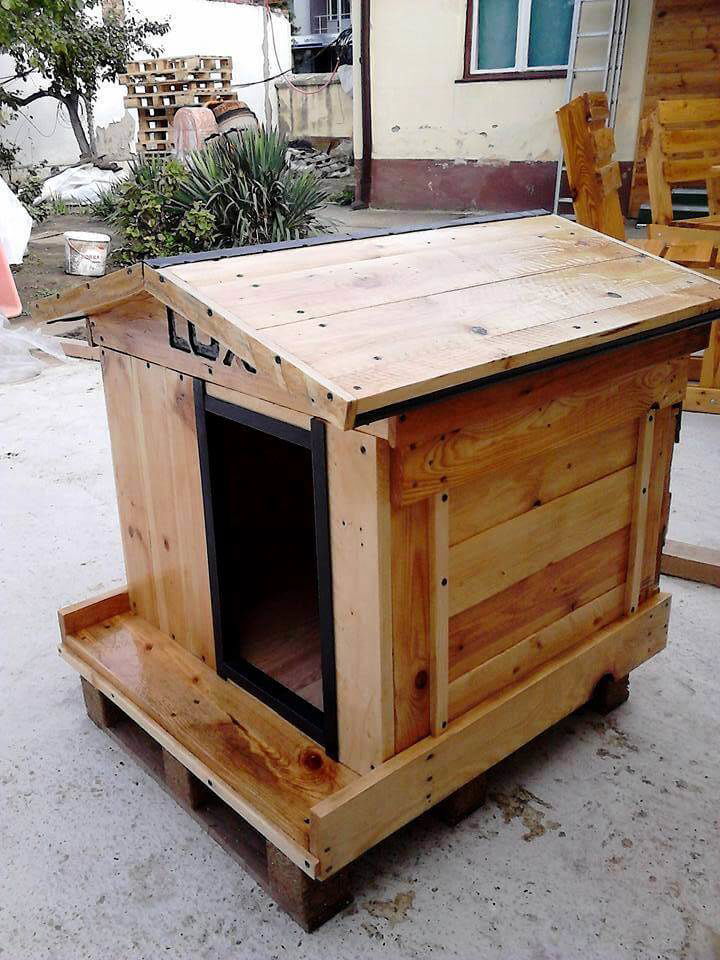 Final coat will not only jazz up the wooden surfaces and overall wood tone but will also extend the life of this dog house!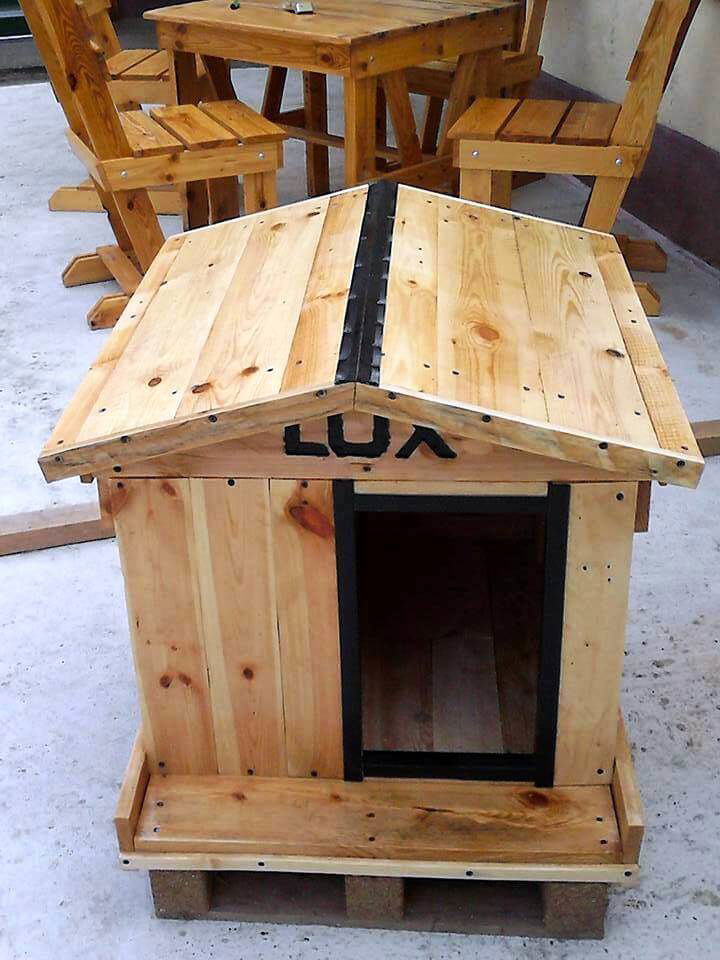 Now just add a dog name plate in front, place around a dog feeder and don't forget to add some hooks to it to fasten dog rope!
Made by: Aleksandar Rajkov