We always select the green outdoors for bigger family fun's, the perfectly decorated natural gardens and backyard often get our first preference to sit idle for gossip and also to inhale the fresh air also! It is not only for sitting, it also demand for your garden to be perfectly decorated for a better reputation of your home! If you are having the garden decors and maintenance issues always on your brains then time to solve all the matters and problems through DIY pallet projects which goes always friendly to your pocket!
The pleasing DIY pallet garden windmill pot is what here that will introduce a new enchanting appeal of your garden! It would also make a perfect eyepiece to highlight those bring spaces of your garden and due to being also a pot, it would also be a great decor for natural garnishing of any sitting area or space! There mini holes built in the windmill tower and comes with white little LED's lights just for a illuminating sensation at night!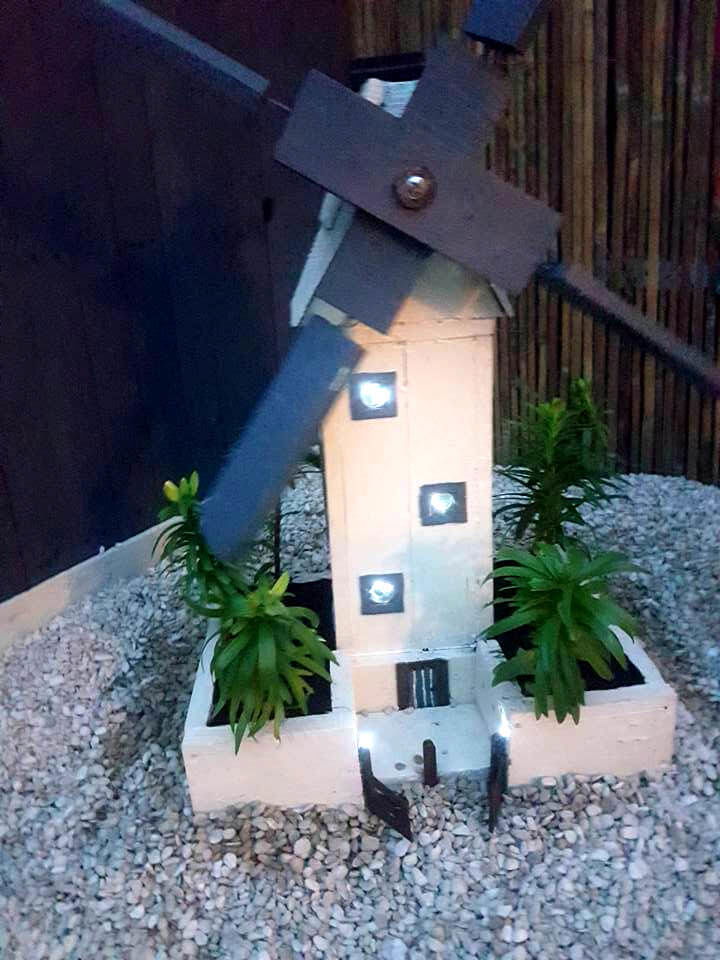 It is all mandatory here to put the right and simulating decors in your garden for all better decorative sensations there! You can even give a change to your master hands to craft beautiful eyepieces for your garden just like this garden windmill pot!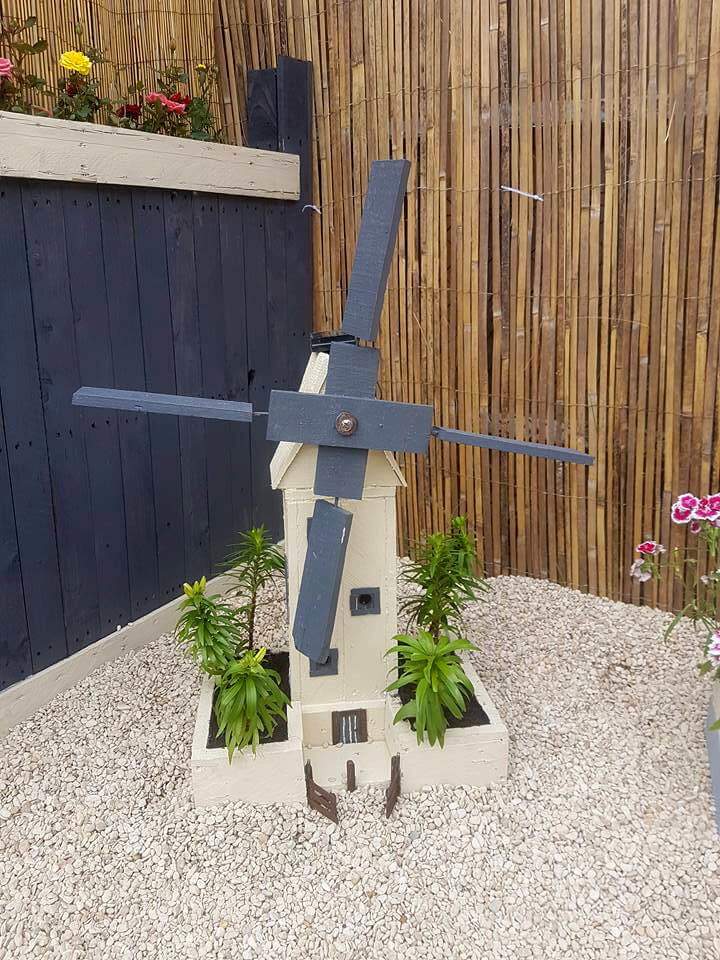 Pallet scrap has been intended to build the windmill fan, by getting a (+) shape first the additional lengths have been installed using thin metal rods that enlarge the fan wings more! The bottom has been filled with potting soil and there is also a faux entrance and mini door giving your the way to operating room!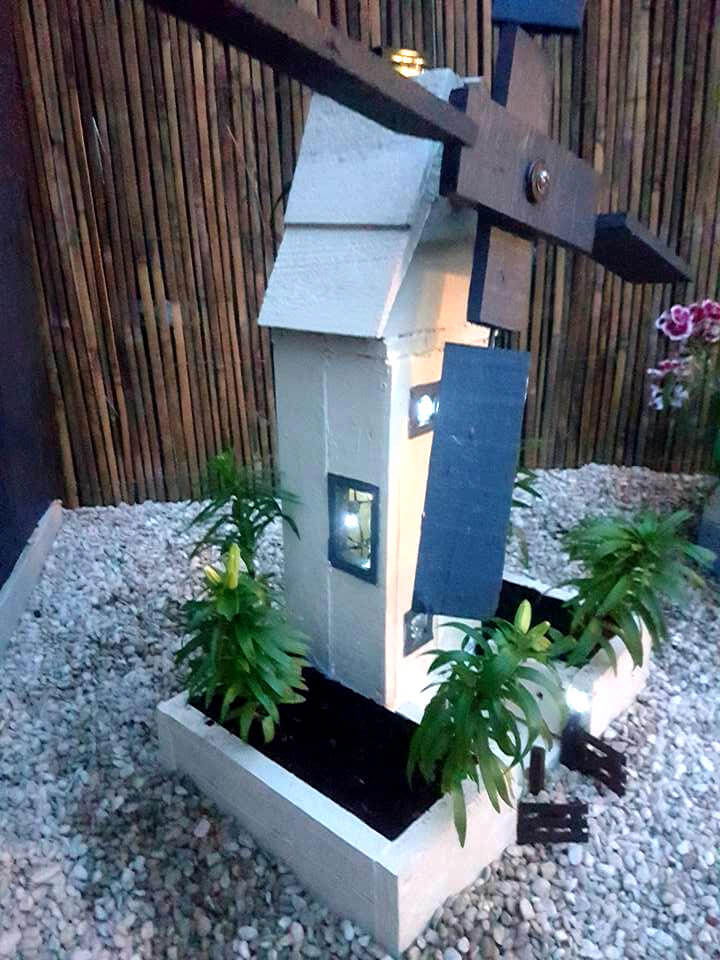 Install the fan using washers and bolt and just secure it using nuts on other side, make the windmill tower top chevron as show and just do use the custom paint colors for a custom avatar of it!
Made by: Dane Paintin