The fences are really necessary to encapsulate our outdoor spaces and thus making them safe from the unwanted entries of the outsiders. Sometimes you need to protect your garden area especially the planting section from the indoor persons like your naughty kids and pets. So fences are the must haves to guard your favorite plants and blooms getting spoiled by the intruders. And taking in consider the size and dimensions of your area you can make a fence of your own choice like this DIY pallet fence for garden have been created at home.
Not only the pallets but the wire mesh have also been brought in use to form the more efficient and functional safety barriers for the garden area. Pallet pieces have been nailed together to form a square fence loop holding wire mesh in the middle and a whole fence length has been created so. So hack this so much practical yet feasible idea to protect your natural outdoor belongings.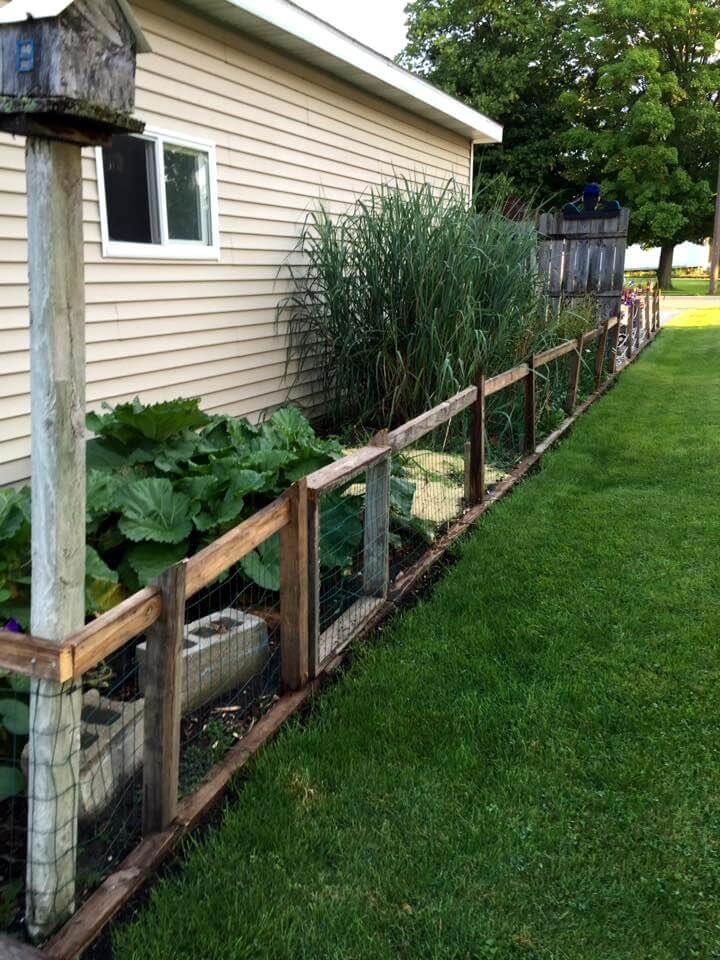 Fences are the must safety measures when you have gorgeously raised garden with plants and flower in order to make them safe from the kids and pets and this fence is made from the cost free pallets of one's own.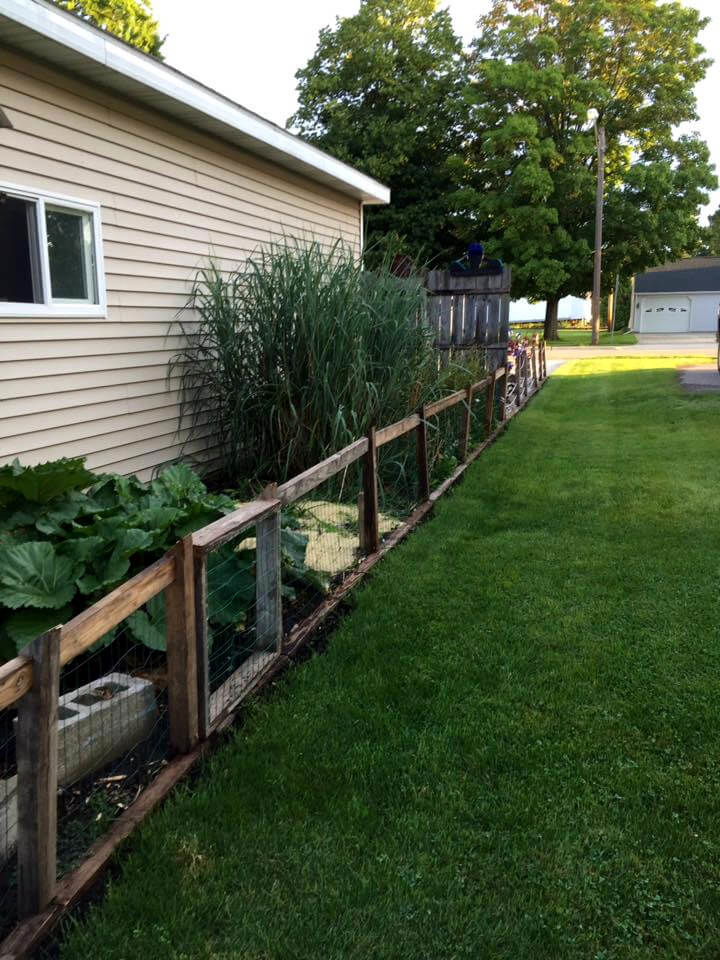 The fence is created with the pallet slat made squares filled with the wire mesh and joined together to form a boundary row to cover the whole area full of planters and blooms.
Made by: Jim Champagne