Creativity can earn a lot for you! Your genius imaginations can be magical sometime as they can change the old and retired objects into some functional and useful crafts, if you really have a potential to think like a genius then medium of pallets is having a lot to give you! Just by a little clever planning, this DIY oak and pine pallet coffee table has been made that is as solid as one can want!
Oak pallets have been reused to build the study base of the table while longer lasting tabletop has been composed of pine pallets, two different pallet wood species given an enriched wooden character to this solid wood pallet coffee table!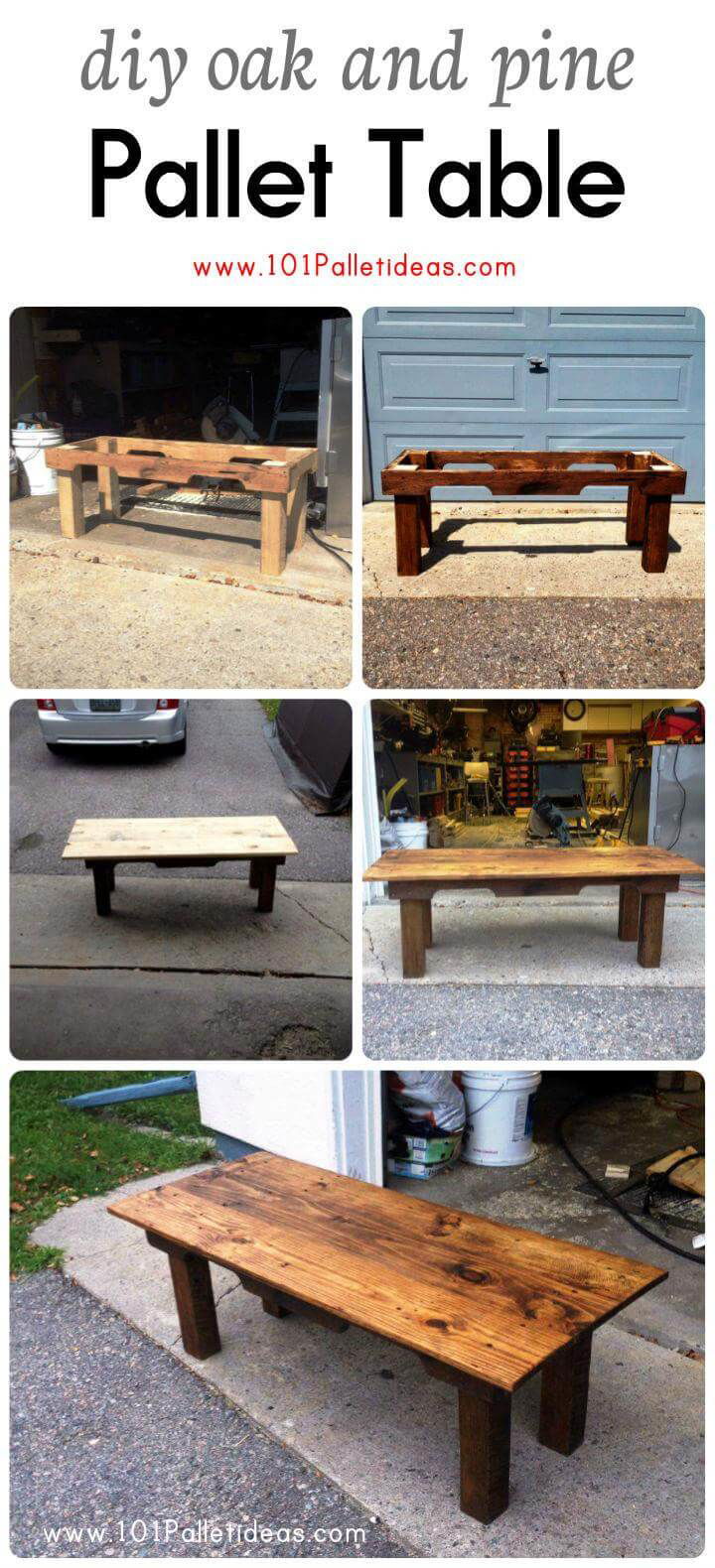 Plan the stringer boards from oak pallets, for base frame installation while long living pine slats can be put flat for gorgeous top of the table! Dark Maple Gel Stain coats have been applied to bring shine and weather protection to wood grains!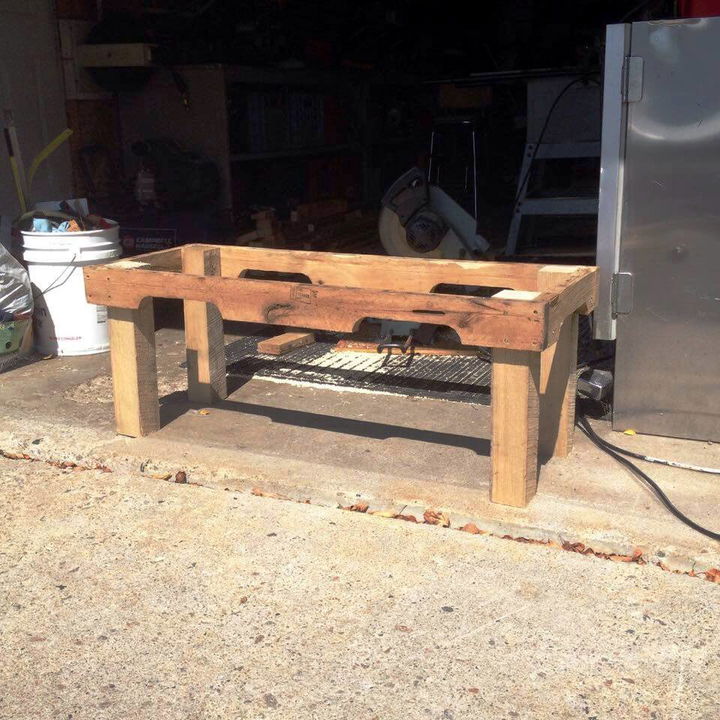 Here this lasting base frame of table has been done by getting the stringer boards and thicker wooden legs from oak pallets, will be highly durable if you assemble with better wooden adhesives and hardware!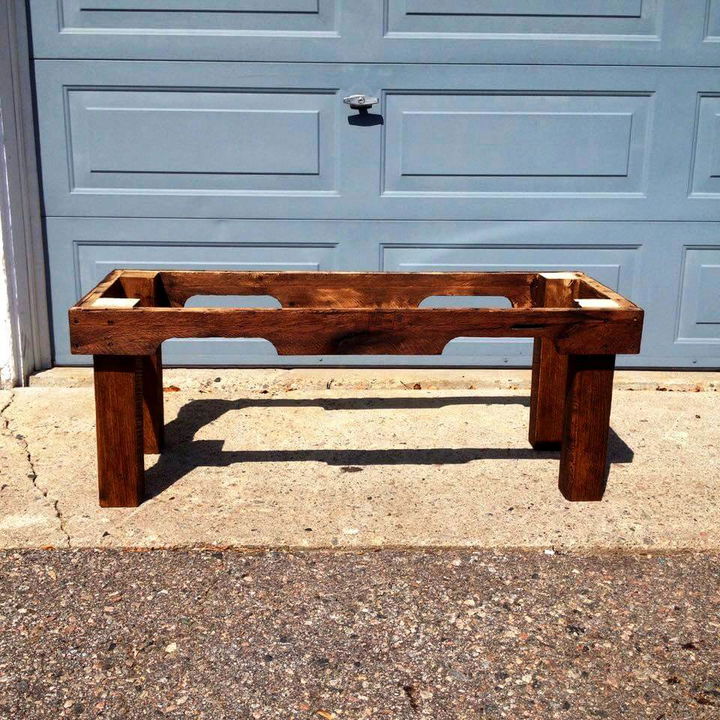 Before making the top sit on the base frame, you can stain it otherwise some parts may be left unstained! Here it this robust wooden table base has been finished with maple gel stain!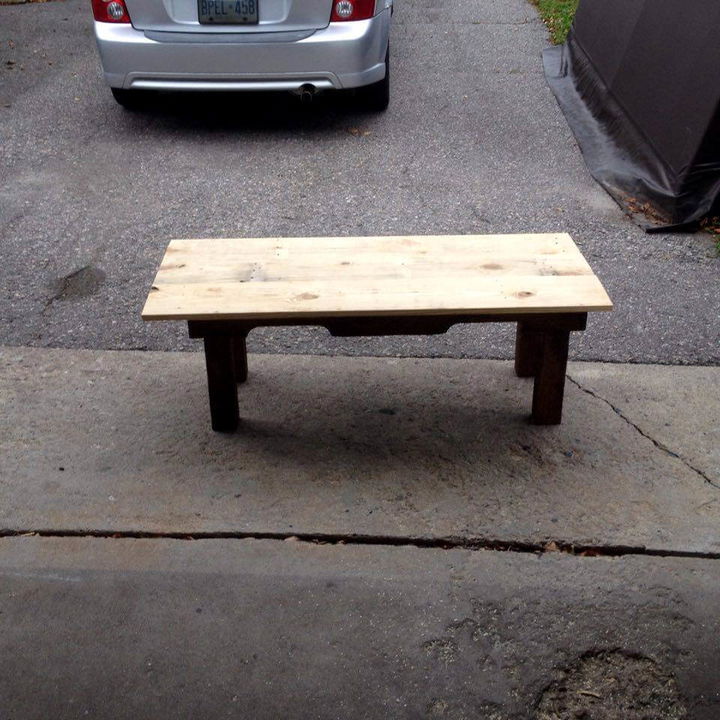 Here longer and edged top of table has been made out of pine pallets, torn into slats first and then those slats have been put flat over the base frame after getting resized precisely!

Pine pallet top of the table has also been finished here with dark maple gel stain for brilliant choco brown look of the table, will be outstanding to look at your outdoor!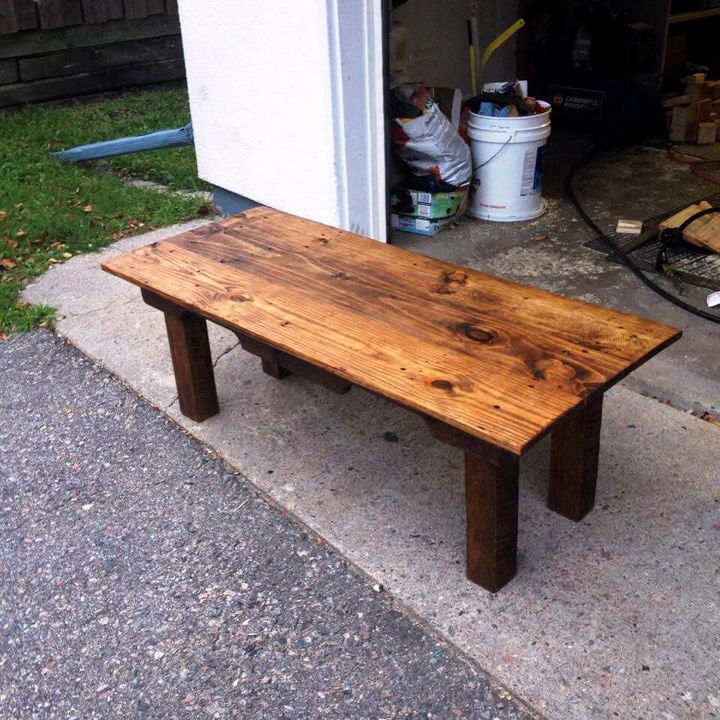 Let the stain coats dried and then you can start using this table at you favorite space, would be amazing to use at outdoor and also in your vintage inspired living room!
Made by: Bryan Barnard