It is often to that we get lot of wooden scrap after doing some large projects with pallets like building a outdoor cabin, garden fencing, doing interior wall paneling or just after installing a better wooden with a pallets! There can further be very significant way to reuse those scrap pieces of pallets and we would like to elaborate it a little using example of DIY pallet sandbox which has also been made of pallet leftovers! Just like a mini table, this sandbox comes on 4 stable wooden legs and there is also a top made a little deeper just for a convenient sand fill!
The side boundary walls have been installed using the L-shape metal brackets inside that have been fixed by adding nails in already made holes in them! This way assemblage makes the entire design a bit more lasting and you can also plan a nice finish using custom paint colors so it would be more delightful to kids eyes!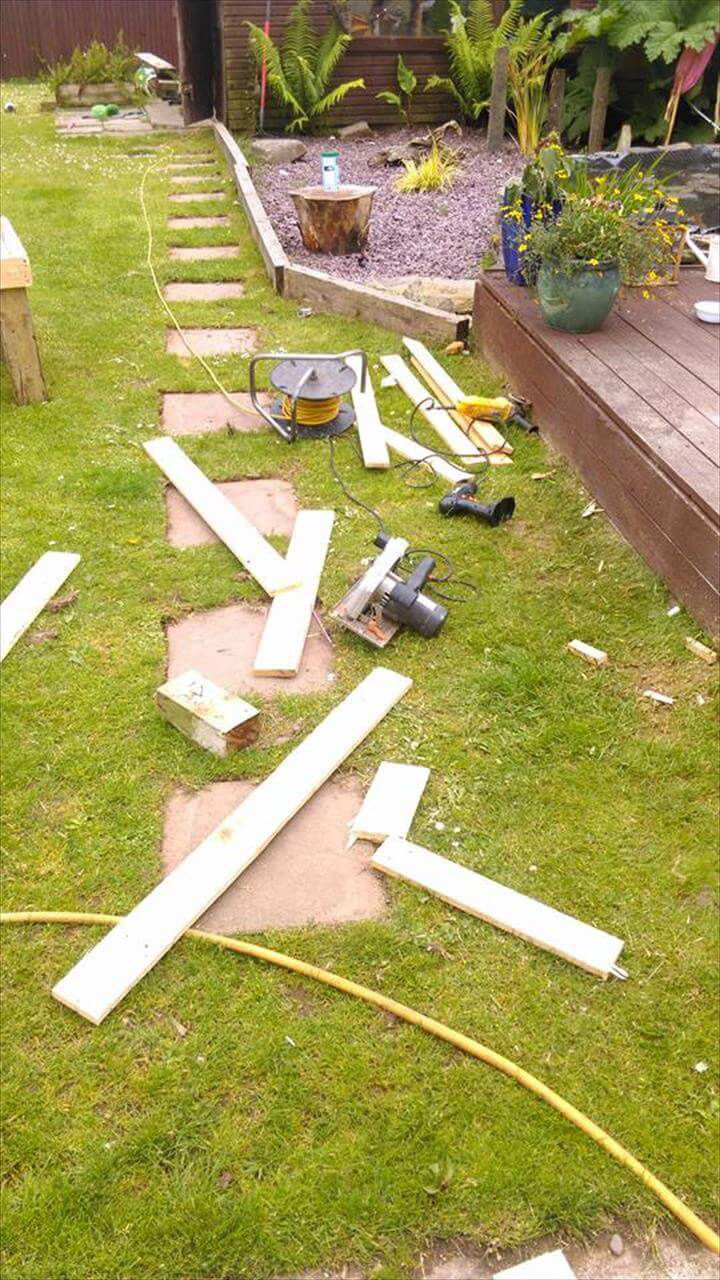 While installing decorative to your garden beds or doing other garden renovation project, you may left with lot of pallet scrap mostly in shape of wooden planks, here those leftover wooden pieces have again been utilized to build a robust sandbox for kids!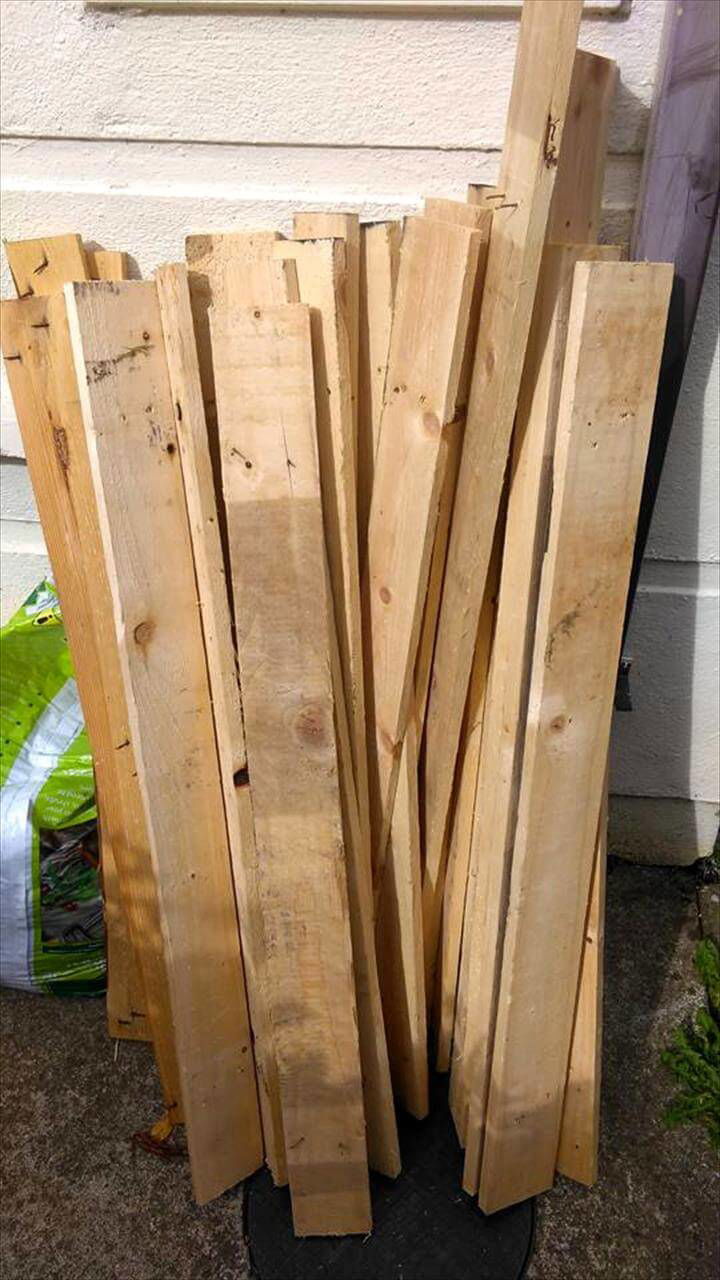 Here are the collected pallet slats, if don't have any, deconstruct pallet boards to have a big pile of straight wooden slats!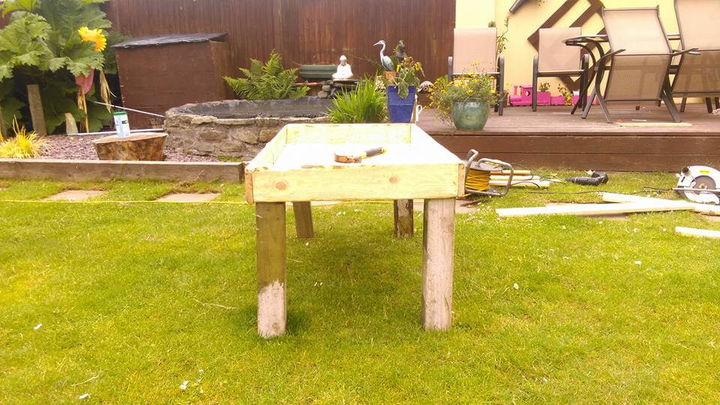 First of all a bigger box with small boundary walls or a wooden tray has been made wit pallet scrap pieces then 4 equally long and robust wooden legs have been installed to its bottom side, this gives a raised sandbox model!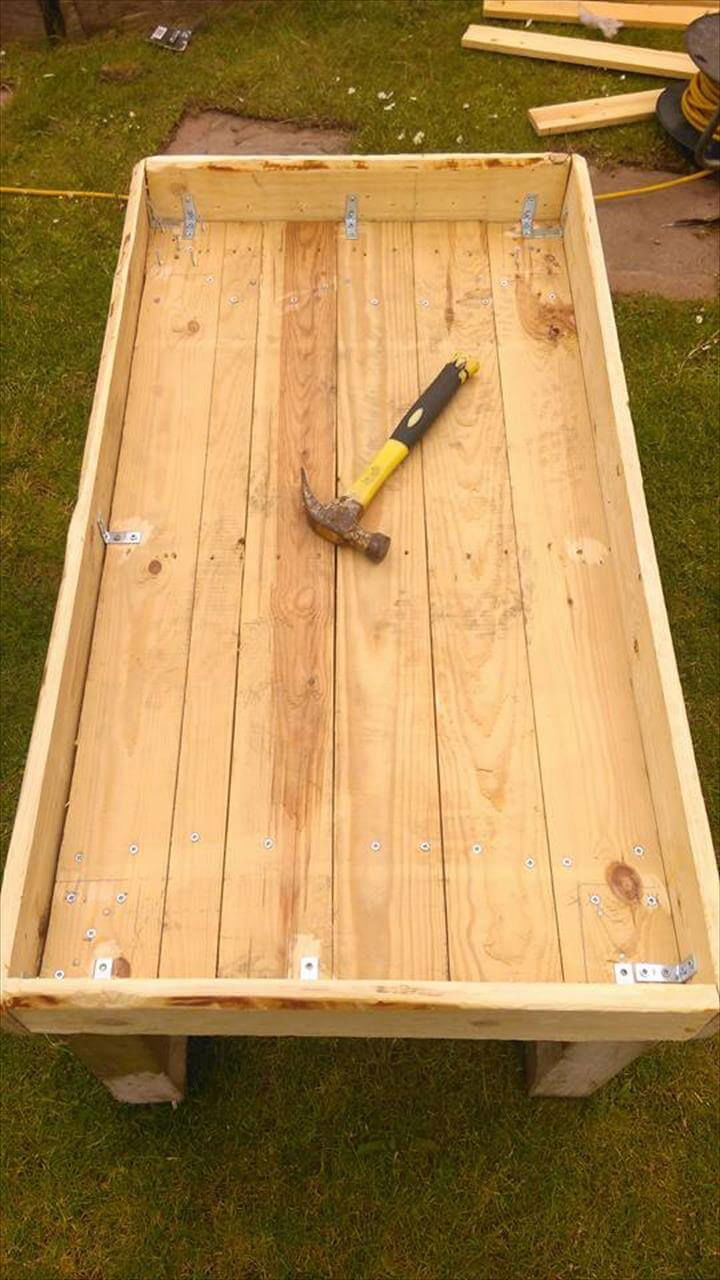 Angled metal plates, screws and nails have been added using hand-hammer to hold the pieces tightly in place put together for this sandbox!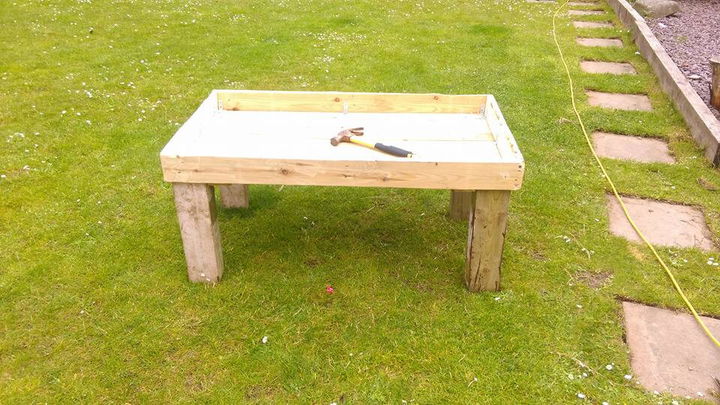 Finish this sandbox in multiple garden-friendly colors to it would make a perfect garden along with being more attractive to kids eyes!
Made by: Ken Flanders Flanagan