This precious wall accent pallet mirror has been done by Stevensville Pallet Projects and if you are interesting in purchasing it or just willing to clone it then you can simple checkout here the price and specifications of it along with list of material used! A beautiful wooden pallet projects for home lovers!!!!
For Sale – Long Pallet Mirror – $60
Or
Front Hall Coat Rack – $70
Beautiful long set of 3 recycled mirrors, total piece is just under 4 feet long and 18″ tall.
Stained with Min-wax Red Mahogany stain, this re purposed pallet and mirror combo is ready to go to your home today!
Or, for an additional $10, have it transformed into a gorgeous front hall coat rack!
Mrs Stevensville Pallet Project really wants to keep this one, so act fast before she knows it's gone!
First to comment "Sold" below owns this 2 x Recycled piece!
As always, likes and shares are appreciated to help spread the word!


This long pallet mirror is going to inspire you with its versatile functional behavior!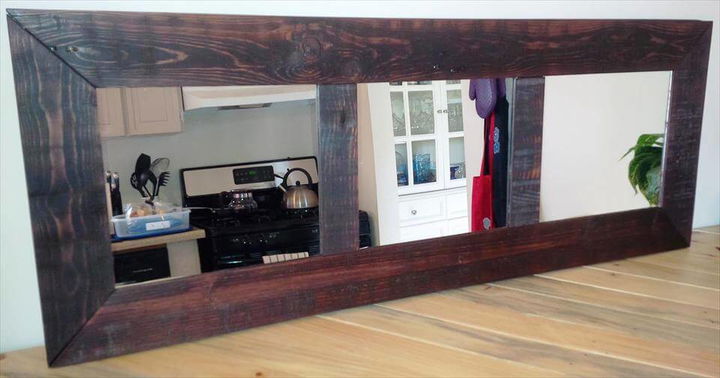 Recycled wood and recycled mirror pieces, both have been decided for practical craft with dual functionality!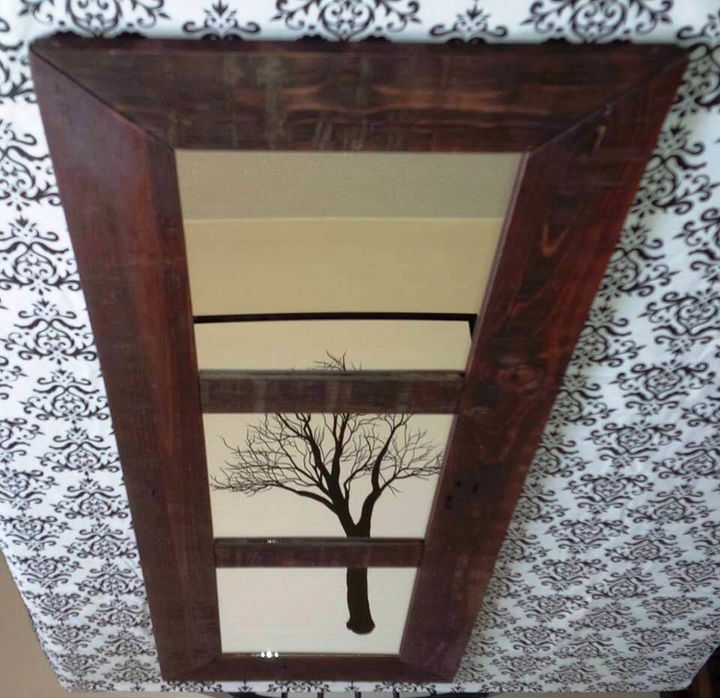 3 pieces of mirror have beautifully been inserted to frame for a glam long wooden mirror accent!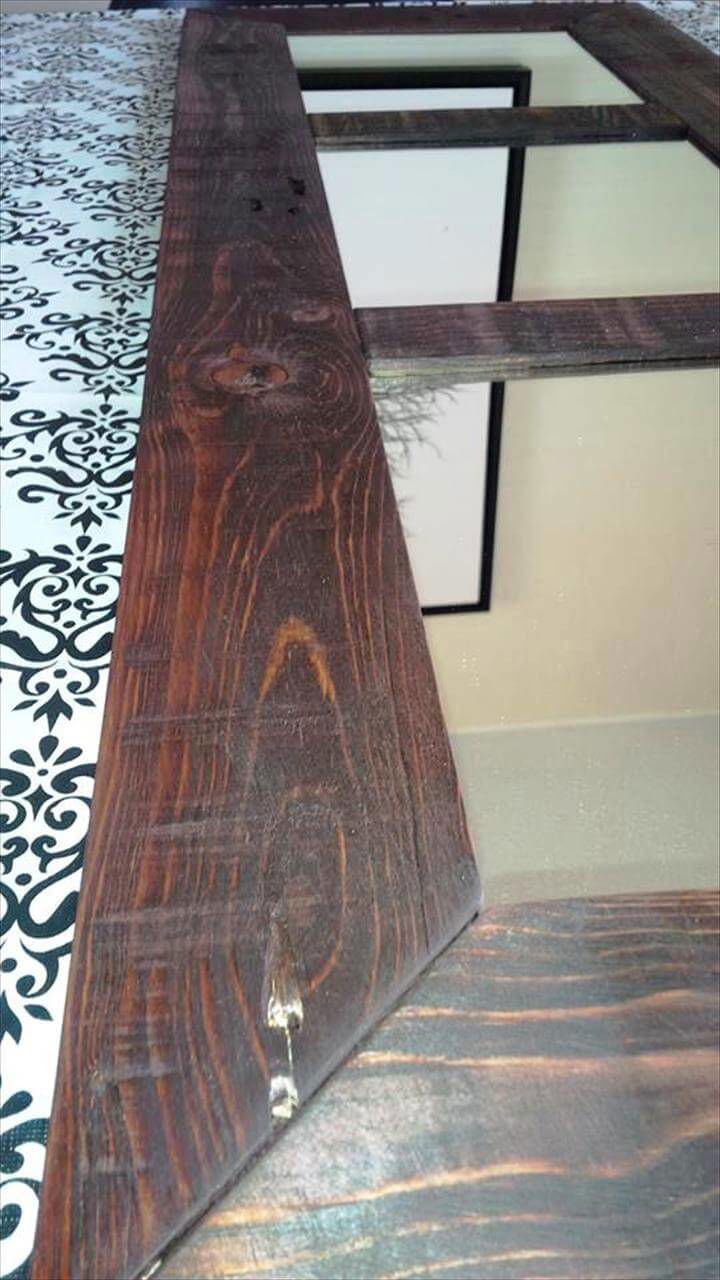 Pallet slats with sharp cuts to their ends, have been preferred to build the overall mirror frame and also the nice and neat corners of the frame!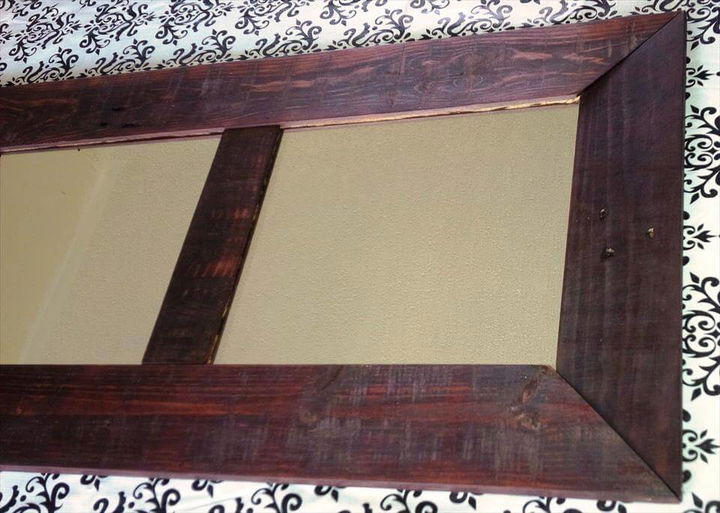 Before you add the selected mirror pieces to wooden frame you can insert some inlay sheets as shown here!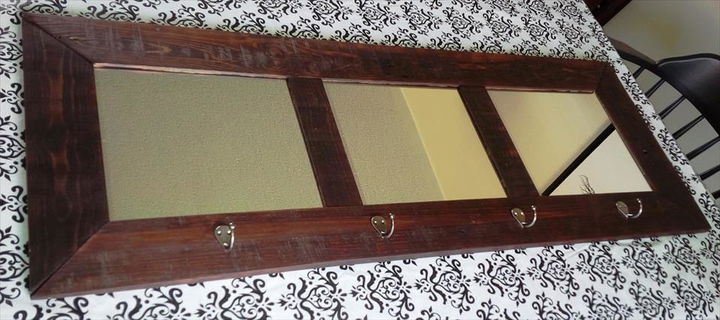 Finally the hardware metal hooks have been mounted on the front side of the mirror, so now it will also be awesome to decide as hallway coat rack!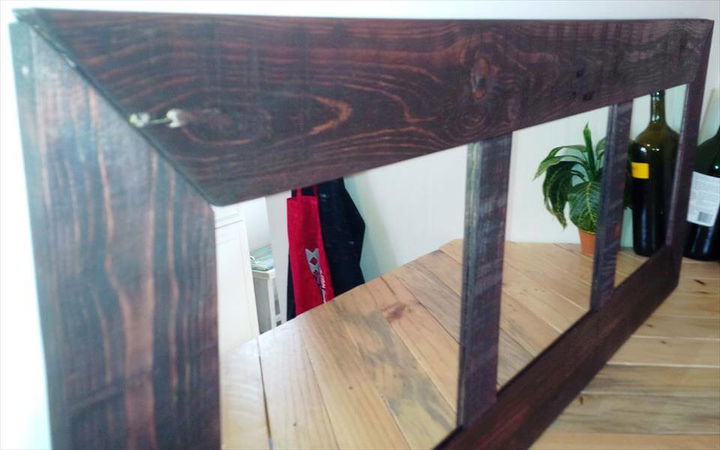 Plan custom wooden finish and stain coats for enriched wooden appeal of mirror frame!


After finishing the wood for ultimate weather protection, you can simply install this mirror to your decided wall area!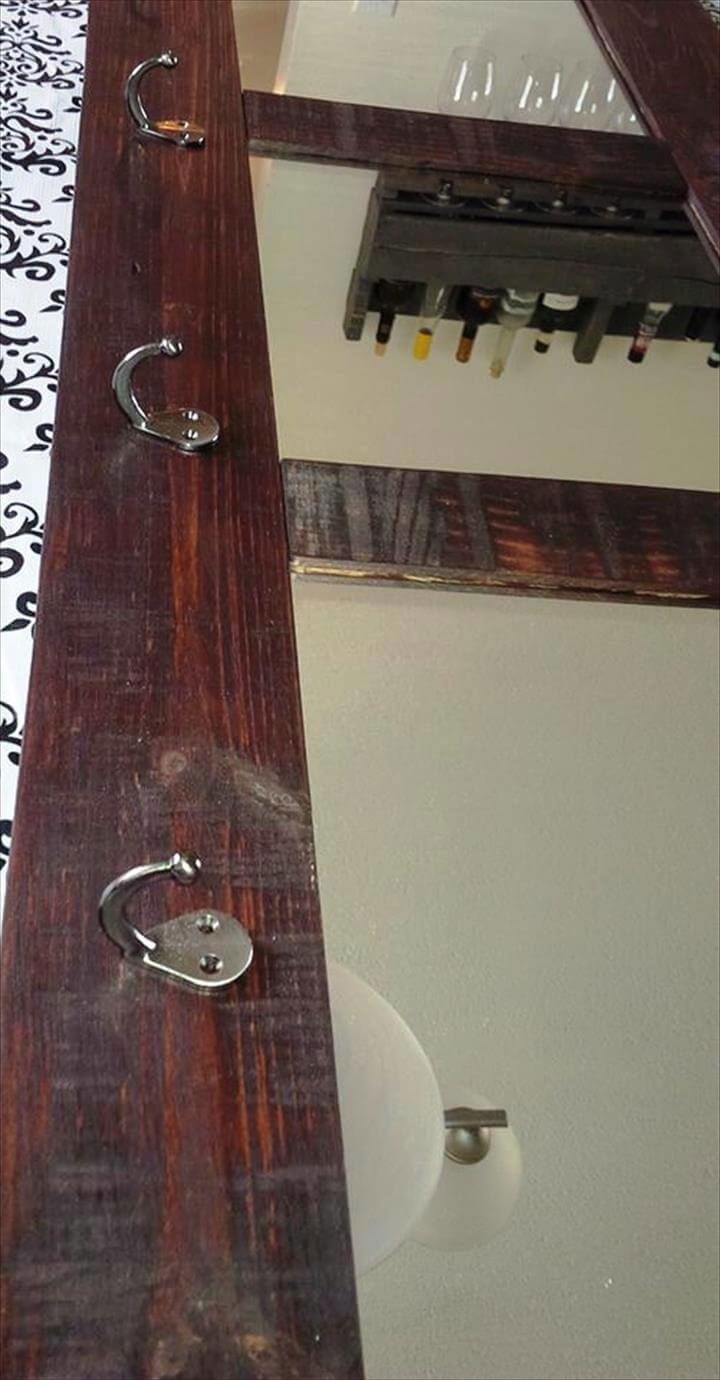 This accent pallet wall mirror would also be mind-blowing to add to a bathroom wall, can even be installed to a wall area just above the fireplace mantle for bigger statements of decors!
Made by: Stevensville Pallet Project