Interior walls can also be covered with rustic pallet wood torn apart into pieces to get amazing wood texture, you can say that pallet is damn good for vintage inspired interior wall paneling! In this modern age various material or used for wood paneling like plastic and metal but wood is always great as it low thermal conductivity also help to get the interior of the room isolated!
Removed pallet wood slats have been interlocked for this amazing DIY pallet wood wall paneling, by going with the same way, one can also build the visually attractive DIY pallet room dividing wall using the rustic pallet planks to create a separation or to start over the dual functional behavior of the room like done in most of offices! To make the electrical wall outlets visible, wood has been cutout from that place!
This phenomenal wall paneling idea really suggestion an uncommon and unique use of pallet wood that can really rock for vintage and antique lovers!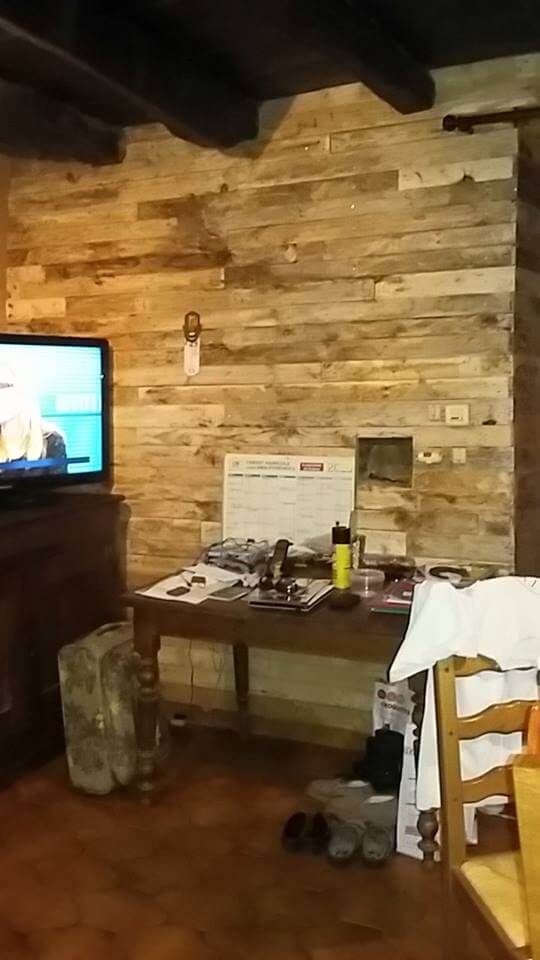 Made By Our Member: Cyril Lemoine
DIY Reclaimed Wood Pallet Wall Ideas

: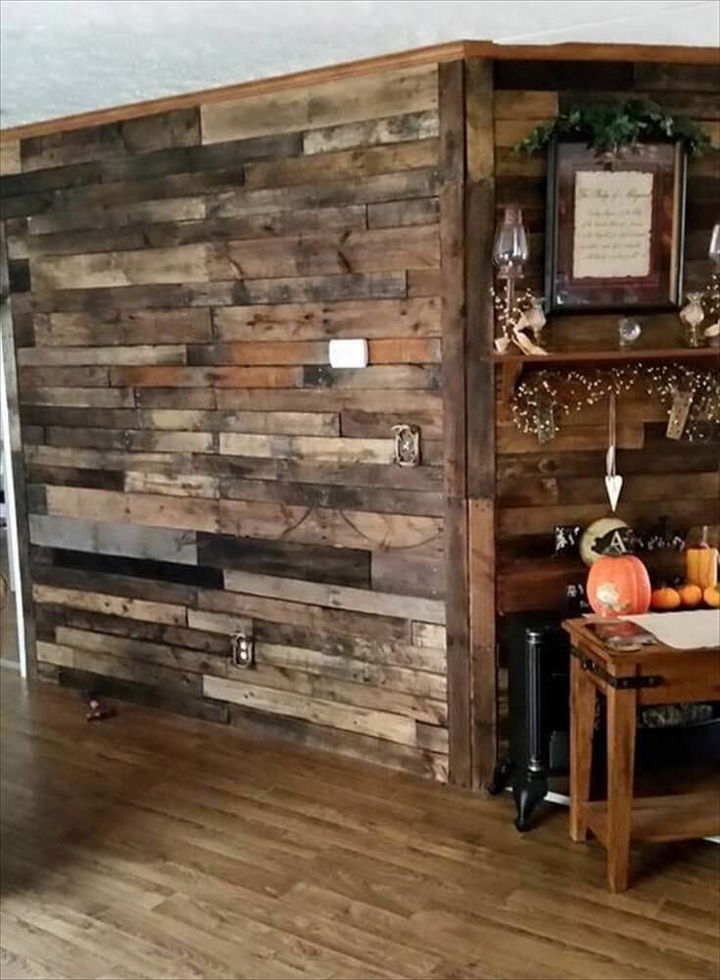 for more information about use of pallet wood for Paneling: