When we just talk about the recycling of pallets, we are having only the pallet furniture in mind but it is not true! People are using pallets in lots of other ways to bring their home's charm and beauty back! For example people are using them for outdoor landscaping and for mind-boggling garden improvements! Inside of a home, the genius people are using pallets for amazing wall decors, vintage light systems, for wooden flooring, wall paneling and also for building special wood gates and doors!
Here we have brought this DIY pallet centerpiece project that will explain that how to use pallets for boosting interior decors! Build a solid wooden cubby just by using 3 of pallet slats! Now, paint this hand-made wooden cubby or just vary its wooden visual to brown to choco or distressed grey by using custom stain coats! Final step would to place your items of decors inside the cubby! Put your candles or Mason jar light inside the cubby along with a little bit of natural green plants and flowers and enjoy a sterling centerpiece!

Perfect pallet centerpiece to lift up the mood of your dining table and also the coffee table!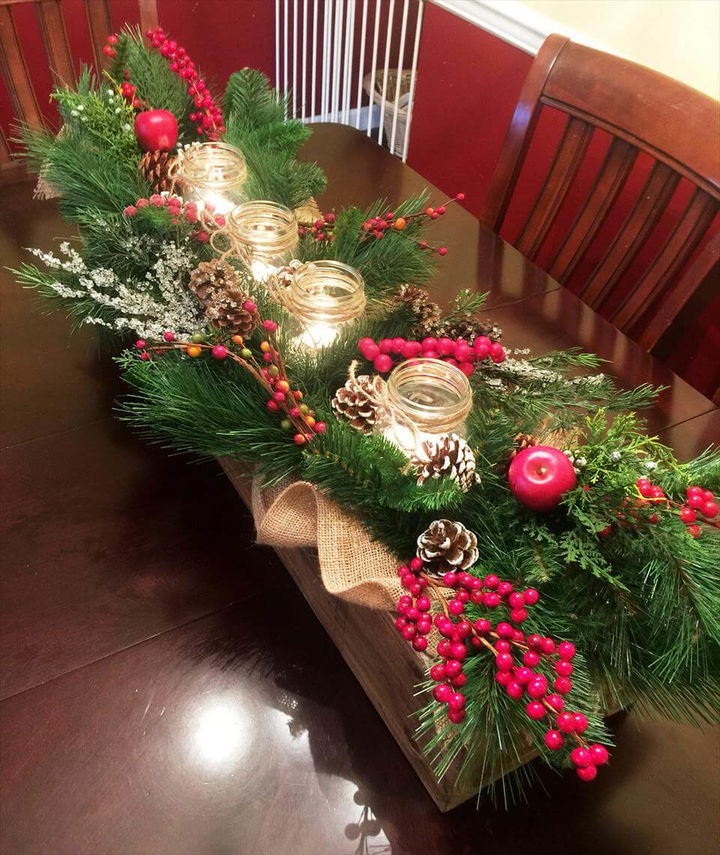 You can fill up the wooden holding with different decors and materials to personalize your centerpieces! Like here candles have been replaced with Mason jar votives!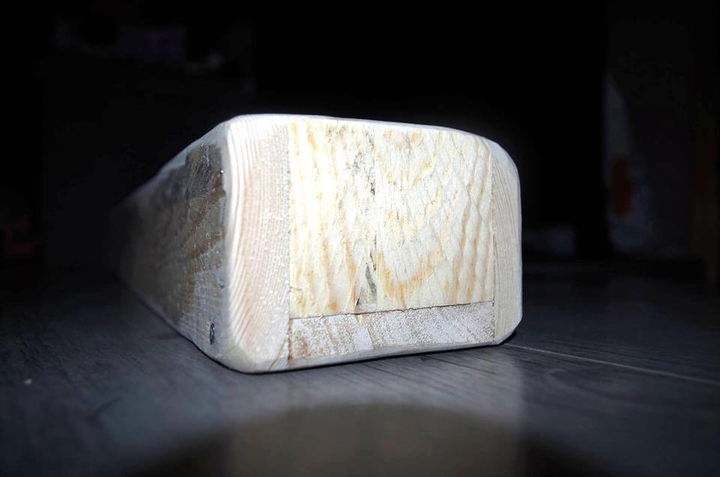 Take apart a some of slats from a pallet board and turn them into a cubby like shape or into wooding holding!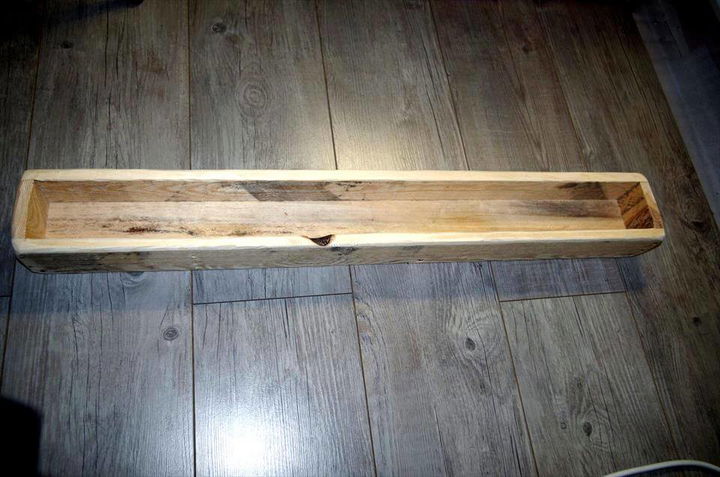 It should be slim and long just like shown in the preview!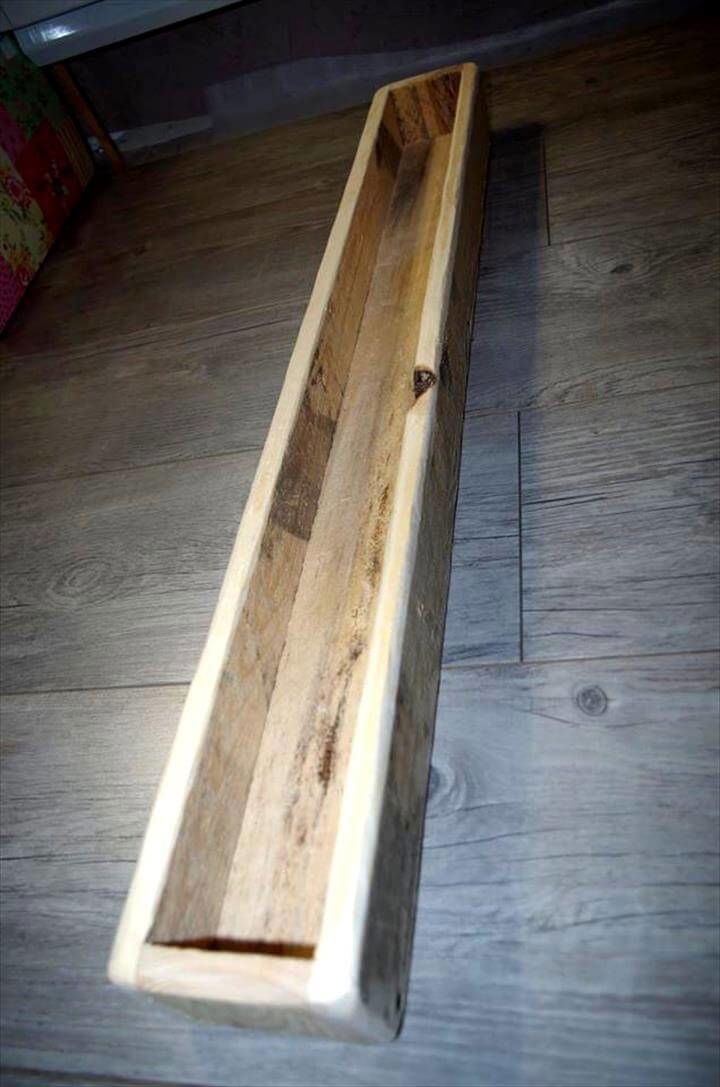 Add the mini squares to fill solid the sides! Trim the excess of wooden edges and rub the surfaces with sandpaper for better results!

After sanding one can plan custom stain or paint coats for a better or custom matching visual of wooden holding!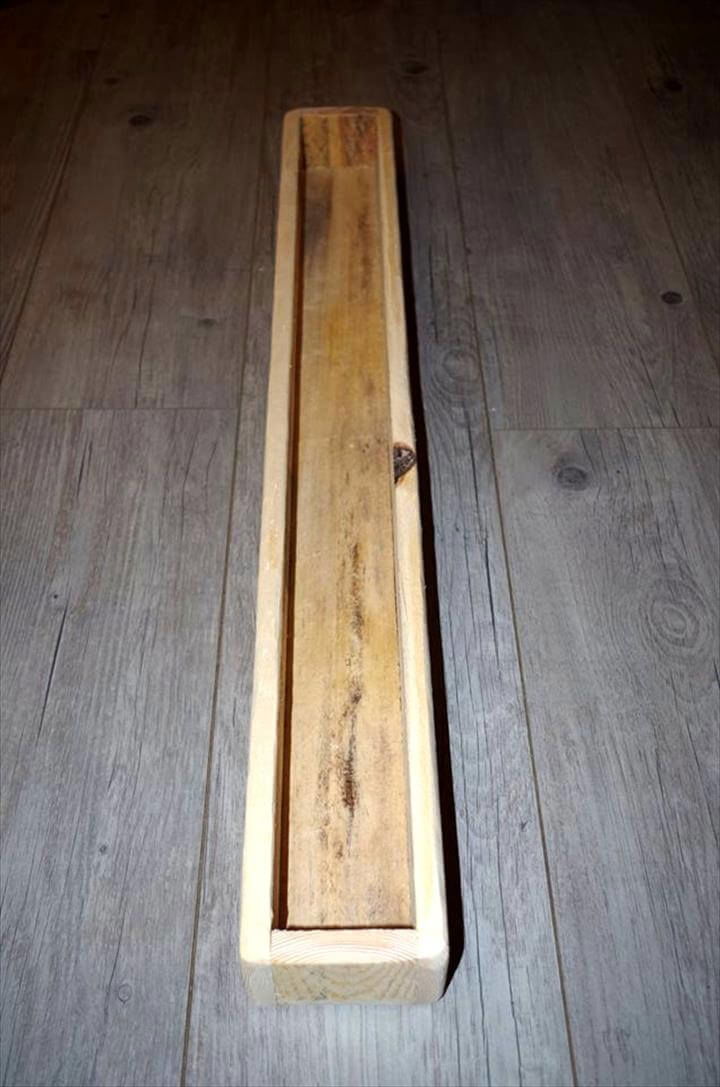 Nails nails to secure all the sides in place and get a solid wooden holding to hold your items of decors!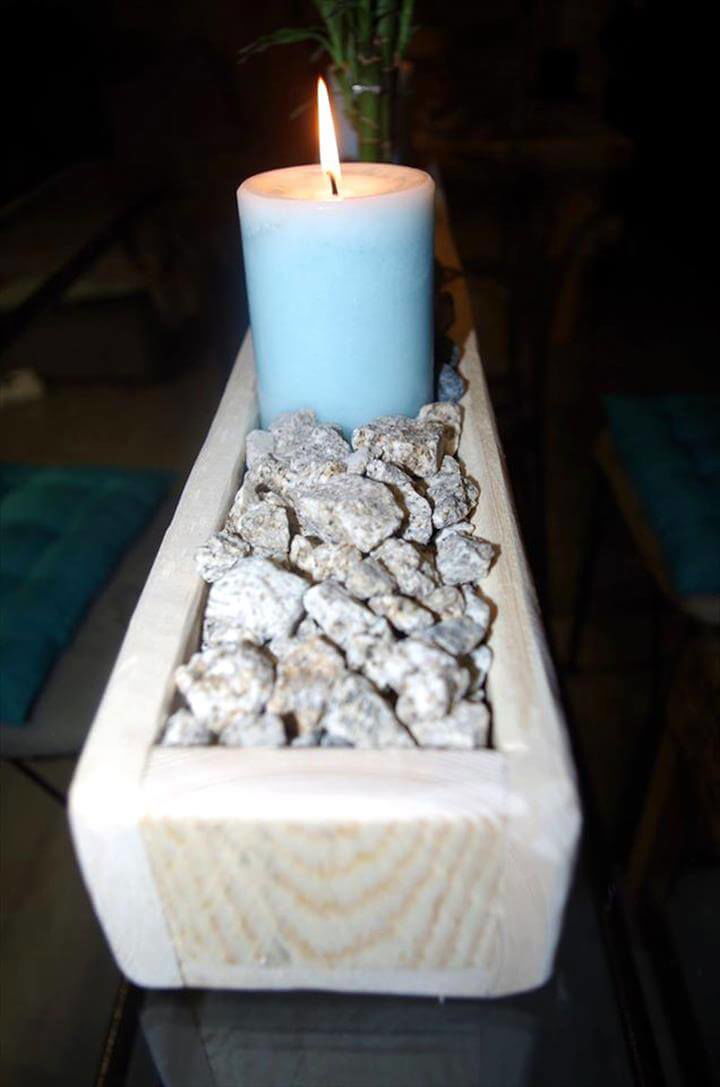 Here is another custom decor plan to fill the wooden holding for a centerpiece! Replace the greenery with pebble stones for a rustic centerpiece!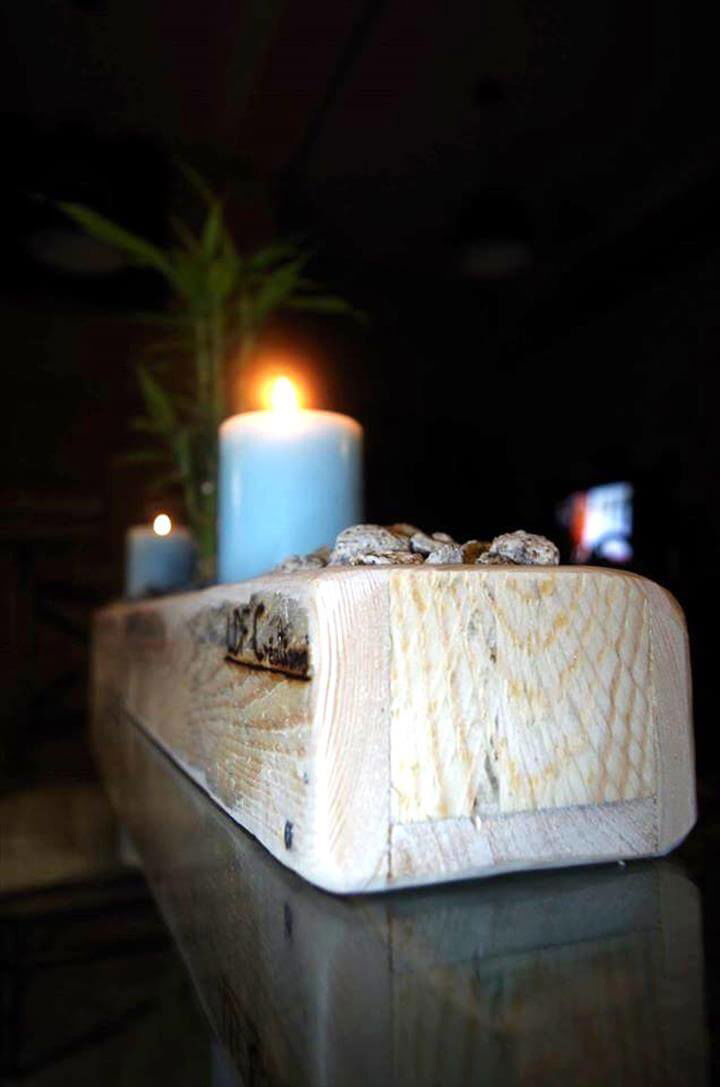 Vary your decors and candle lights to give variations to finally finished centerpiece!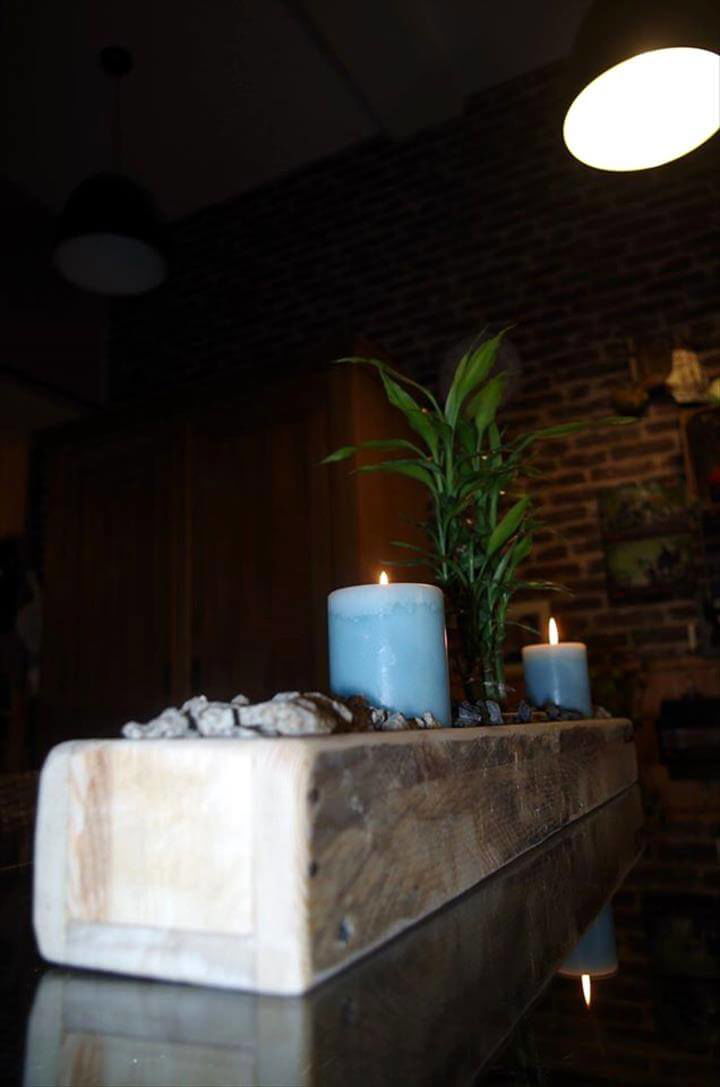 This would all be a praise-worthy addition to a fireplace mantel also!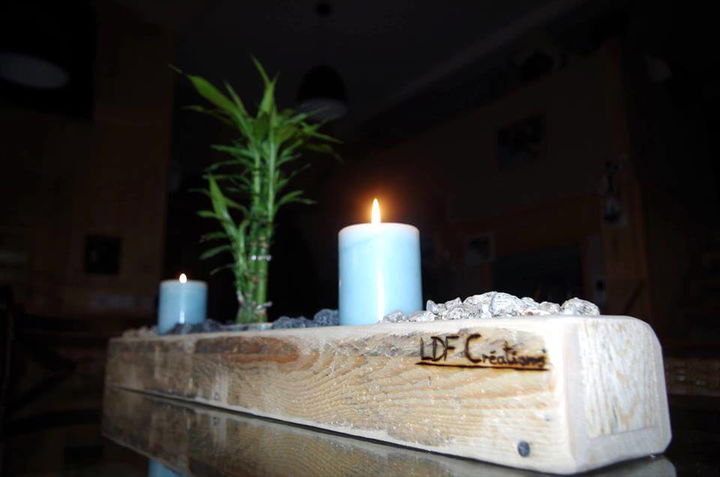 Replace the tea lights with this superb centerpiece for bigger statements of living room decors!
Made by: Stef Hann