Owing beautiful indoor or outdoor bars comes as basic in luxurious lifestyle! Time to bypass the luxury life through pallet wood medium! Pallets are most easy-to-approach source of high quality wood and now you can build amazing bar with pallets! There are so many pallet-made bar styles you can choose from and this new DIY pallet bar with custom built in storage shelves and racks may also be your next pallet inspirations! It would make an all lovely gift for a beverage lover, may be in your family or in friend's circle!
One can also clone this wooden bar for his bar shop or of course for his indoor home bar! First of all decide a length and also a design for your bar like it may be simple straight or with multiple curves like a this L-shape one! Now estimate the storage space you require and also visualize the items you are to store in the bar! Now incorporate shelves and racks according to your requirements!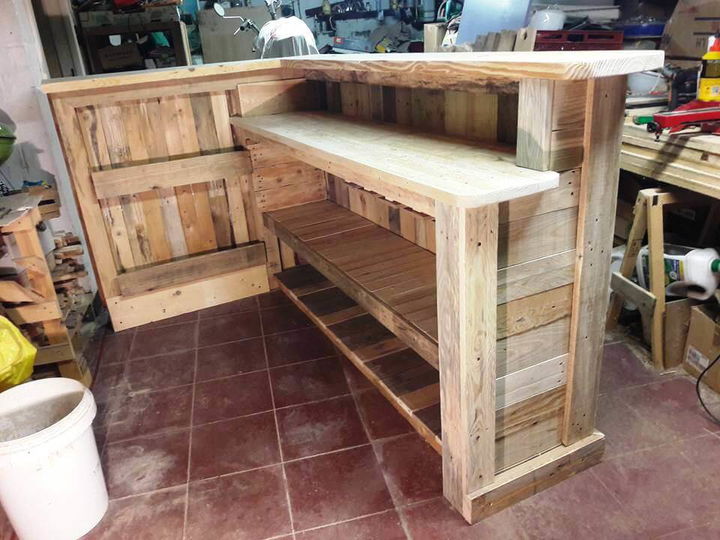 Get a fun party spot in your house to enjoy with family and friends with this pallet made bar for your living or lounge space.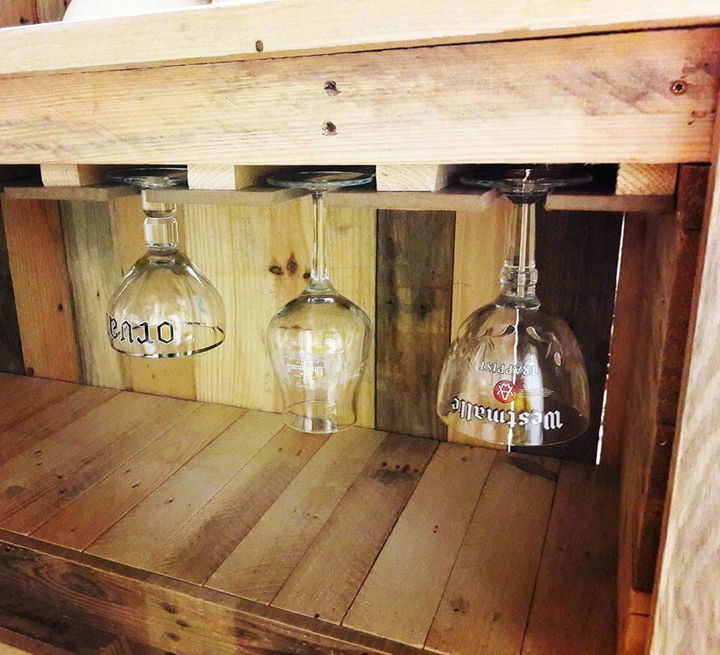 The custom made pallet bar is provided with all the needy features like the holding space of the glasses of drinks.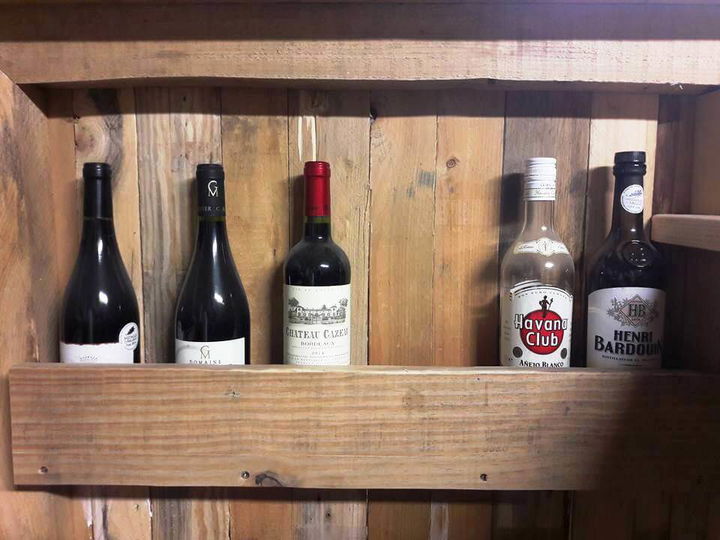 The tasty beverage bottles would get easily housed and hold the in the built in shelves and rack made with pallets.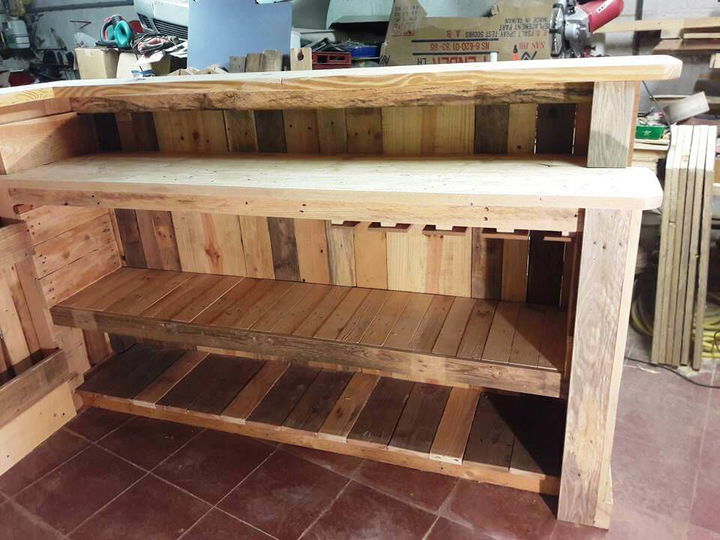 This pallet bar has been built with total four layers of the shelves to store and organize all your bar stuff sufficiently on them.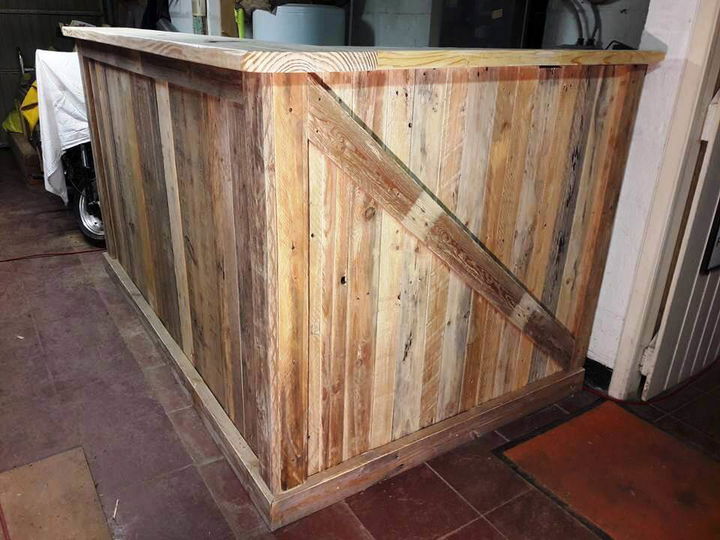 This rustic looking L shape bar has been quite easily built out of the vertical stacking of the long and thick pallet cut planks or slat pieces.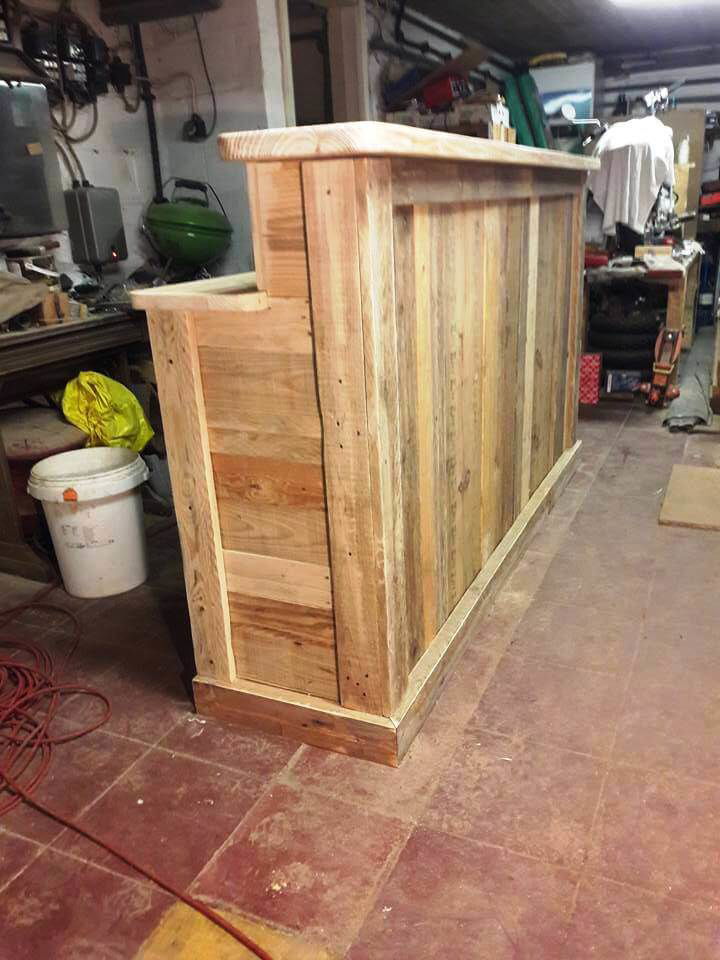 The sleek and slim design of the bar would get easily fit in your living room lounge room spaces and for more fun and enjoyment you can bring it in the outdoors of the house.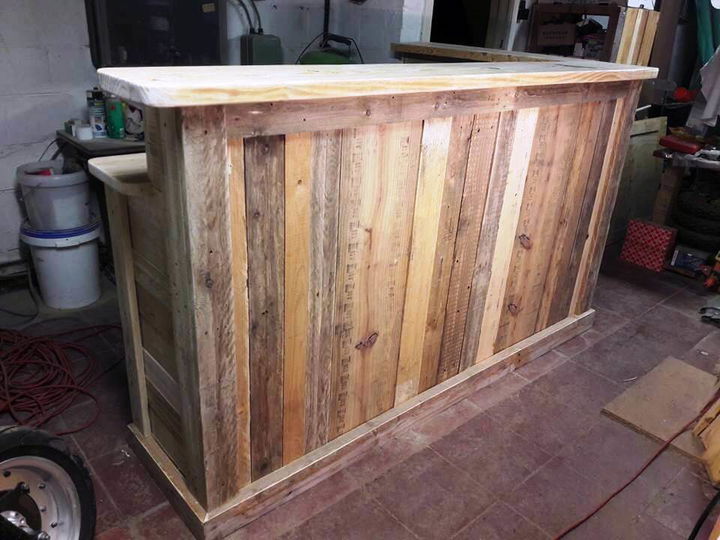 Keep the bar unfinished if you are admirer of rustic and natural beauty or coat it with the matching stains of your home decor to compliment your style settings.
Made by: Machin Chose