No doubt the organization and perfect storage is the demand of every section of the house but becomes trickiest for the kitchen as there are bundles of things from big to small size demanding their separate housing and storage space in drawers, pantry, shelves and the cabinets. Apart from these kitchen apparatus organization there are fruits and vegetables to be kept safely housed and for them you need to have this DIY 3 tiered pallet vegetable basket rack which is not only highly functional but extremely stylish in looks and design too.
You can get this cute vegetable basket unit done within a few hours as it is damn easy in structural steps to build of your own. Just cut out some pallet square shape board pieces and plank pieces to shape up the baskets and the leggy support respectively. Though it looks awesome in that unfinished look but still more interesting and fun style statements can be added by getting it nicely stained in some striking hues.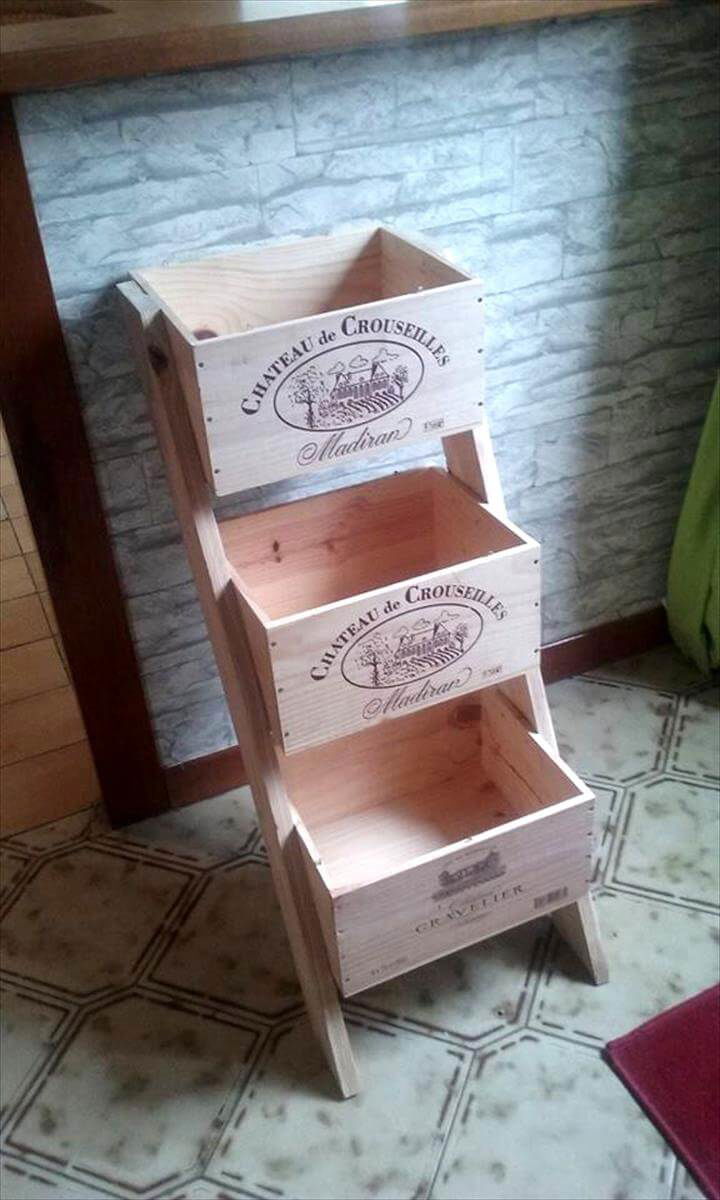 A vegetable and fruit basket is one of the must haves for the kitchen spaces to house and hold the respective items so that they are safe from every harm.And now one can be build out of the pallets for free like this one.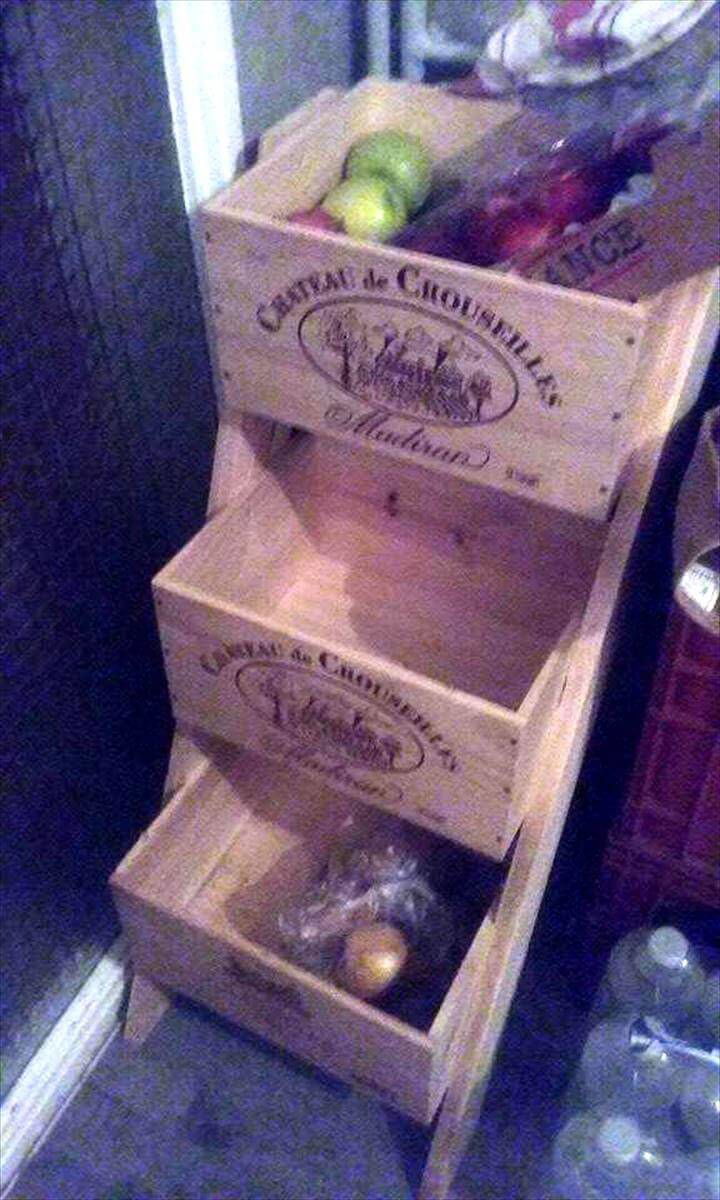 First of all pallets have been washed and then cut into the square shape board pieces and two single slats to form the baskets and the leggy support respectively.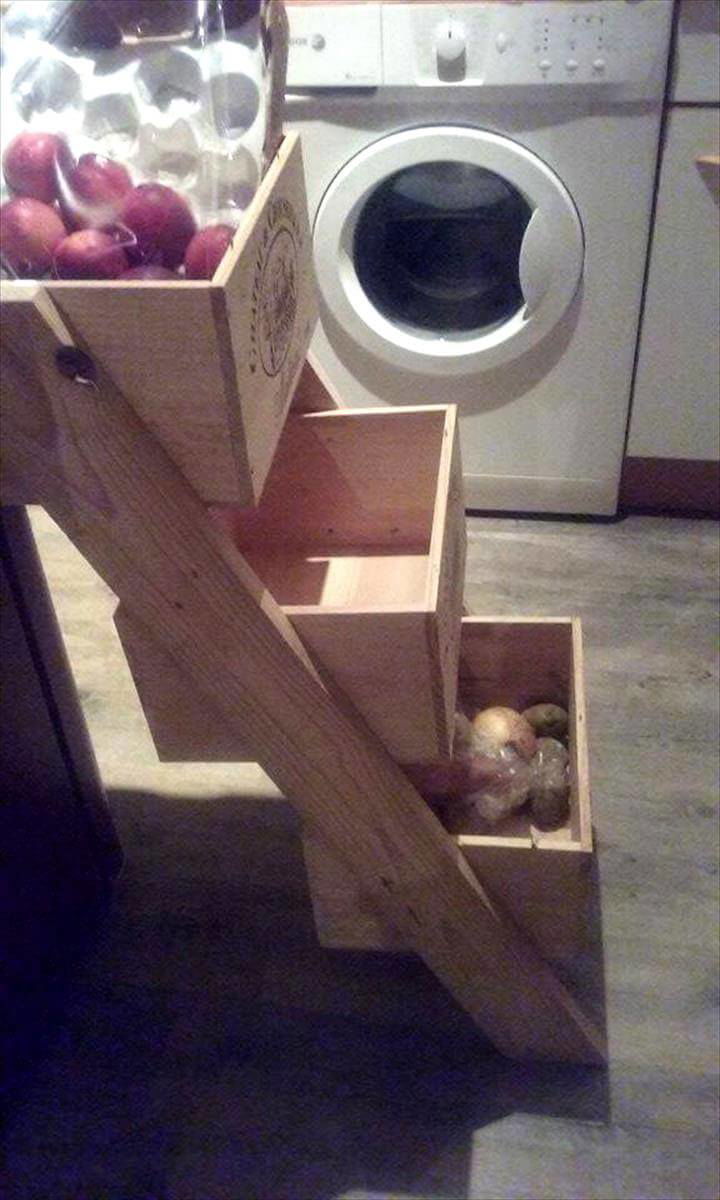 The square shape board pieces have been nailed together to install the three baskets separately and then stuck in the slatted legs in a tilted angle so that it looks interesting and stylish.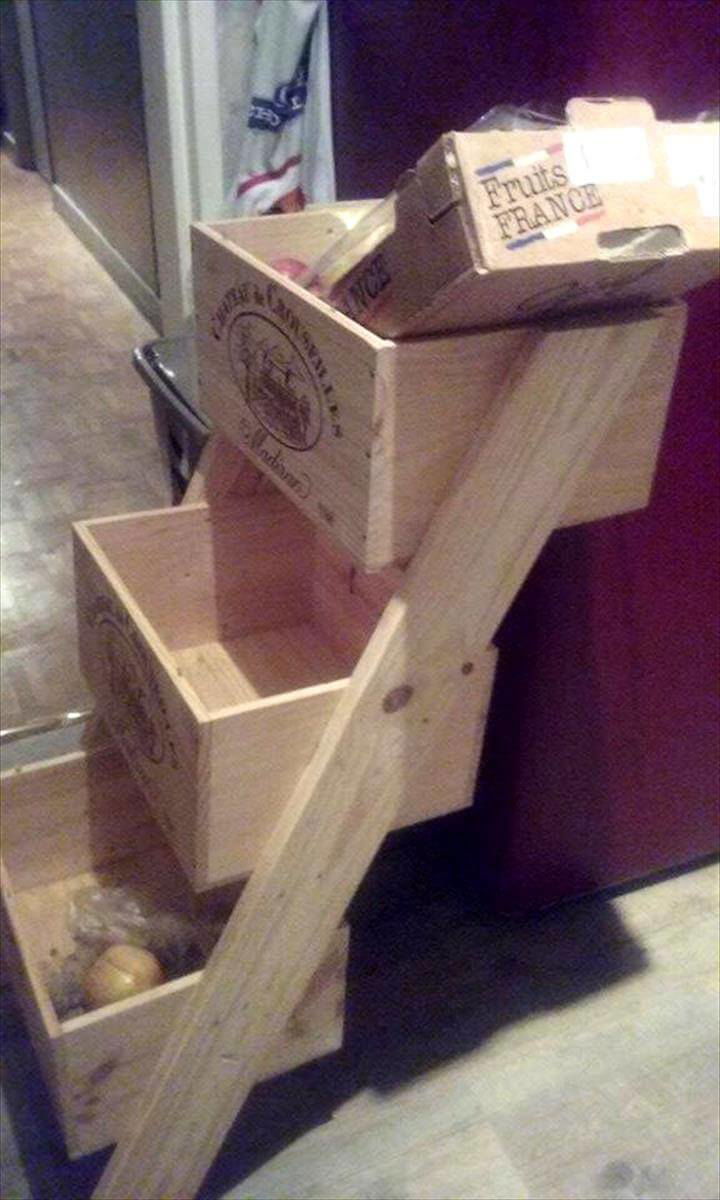 This vegetable basket stand would need a wall support to get itself stand as it comes with two legs only and does not have the back legs to stand freely on the kitchen floor.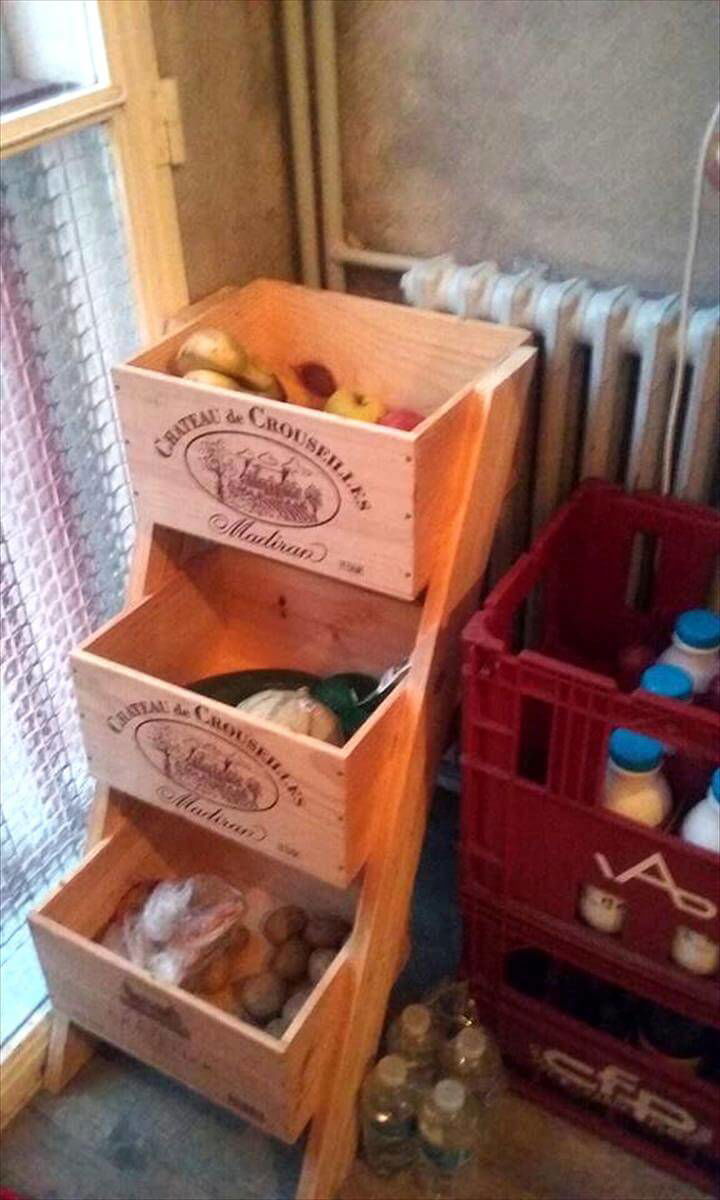 The baskets at the front have been provided with the stenciled words and an image to make it look completely a personalized piece and it would more stand out with your choice stain use.
Made by: Aurellie LiLi