Shoes storage is a major issue and is always to solve first while making efforts to get your home uncluttered! Let us make your get with ultimate and free solutions for it, clone this DIY pallet shoe rack to organize all your shoes pairs of regular or occasional use! Here this precious model and robust wooden model of shoes rack has been fabricated with pallets and construction is not really a big deal! Build a sturdy frame using pallet wood and add shelving levels for a stylish and no-cost wooden shoes rack!
Here top of this rack model has a well integrated drawer also which allows you to secretly store some of your stuff like the shoes laces, shoes polish and polish brushes etc! It would really be rocking addition to your mudroom and top level of it can also be loaded with some decorative items for amazing decorative statements! Really an awe-inspiring and wise project done at zero cost price!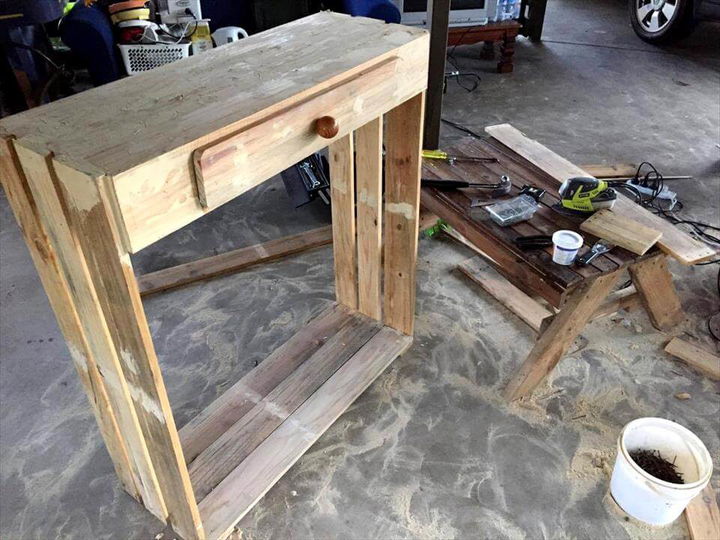 First of all build the top of shoes rack which is thicker and also contain a one drawer! Then just fit it to frame built for the overall shoes rack design as you can see!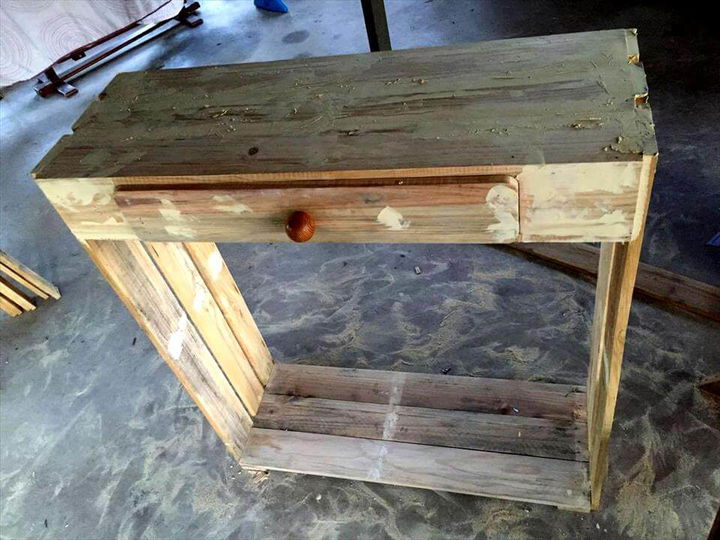 Go for a patina treatment and fill the unpleasant holes and openings in the wood! This will make the surfaces smooth and even for easy painting or staining!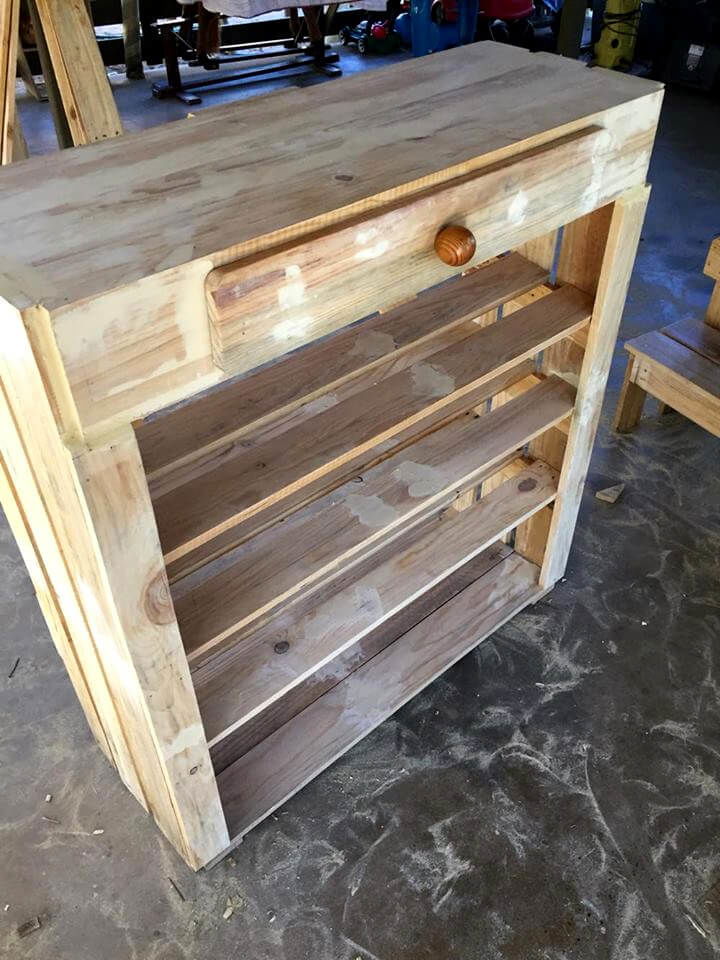 After building a whole frame for the rack, you can insert the custom shelving levels you have decided for your shoes rack, install first the shelving supports to sides of the rack and then put shelves on them!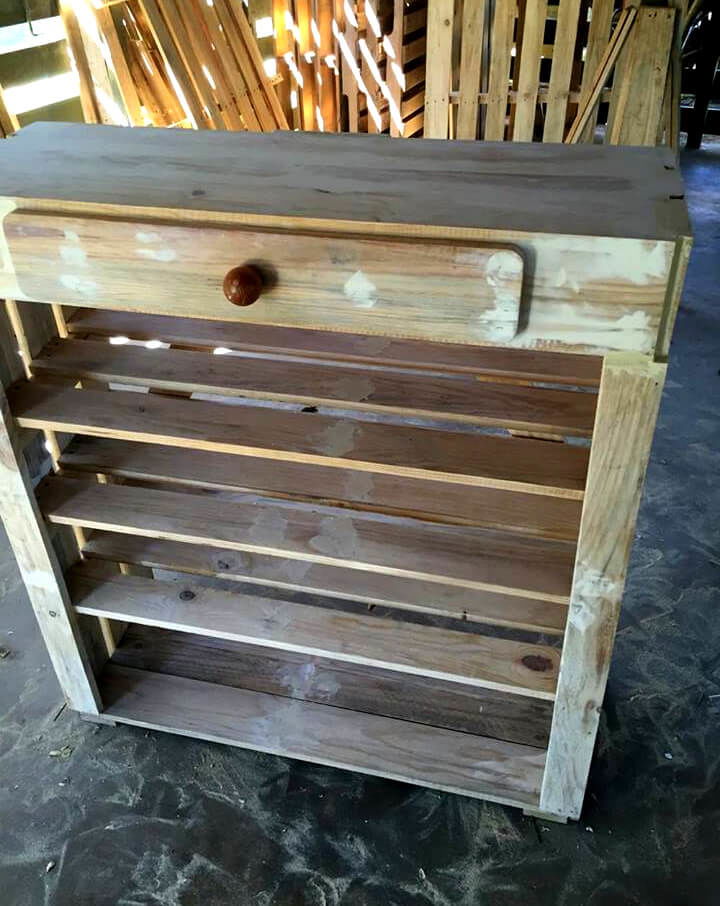 Make sure you have done all the fittings well, in case of any doubt, go for a complete overhauling, otherwise, the design is ready to be personalized with custom stain or paint coats!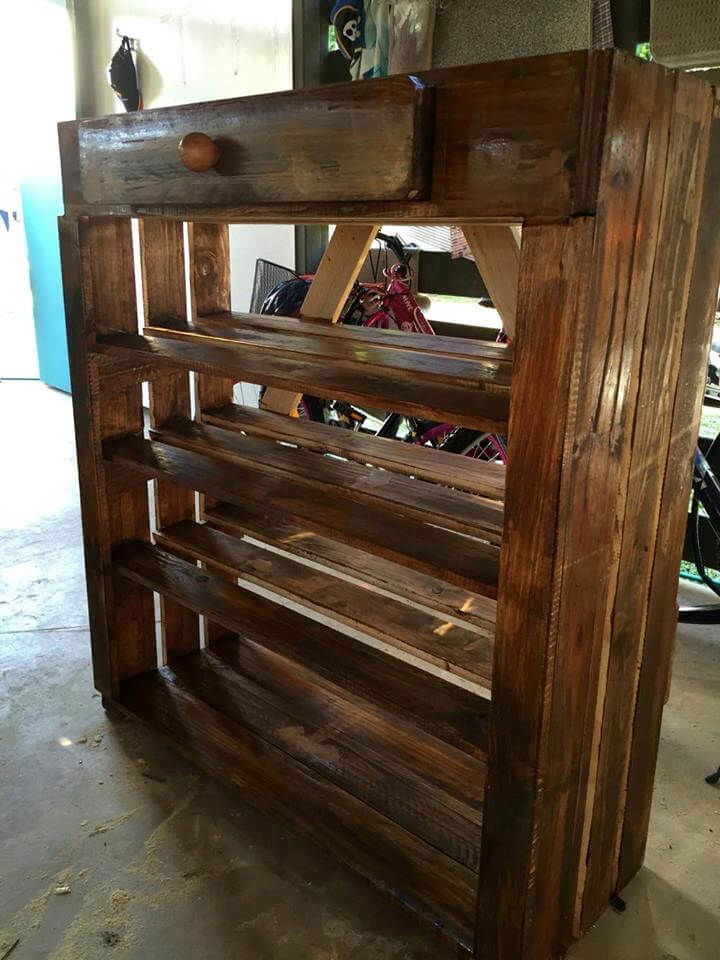 Here this hand-built rack model has been finished with stained and hence gets a choco wood tone that makes it appear more beautiful and enchanting!
Made by Longinus Benolo