It is always a big fun to recycle and rebuild the pallets for stylish and custom furniture crafts! We are here to introduce you with two more, the finely crafted custom furniture pieces with pallets! See her the instructions given in this pallet furniture project which tell you all about building both DIY pallet side table and a shelving unit, these furniture pieces have been got to serve some of basic decorative and utility purposes of a home!
Here this mini pallet side table has been installed to assist the people sitting on a living room couch as can be put aside to them there, can even hold a art piece or a faux flower vase there for garnishing of living room sitting plan! For installation of display shelves, first of all a robust wooden unit has been installed by refilling a big pallet board solid, then some single slats have been fixed over it as popped up shelves for a beautiful shelving unit, good for both display and storage purposes!
Pallet Side Table instructions: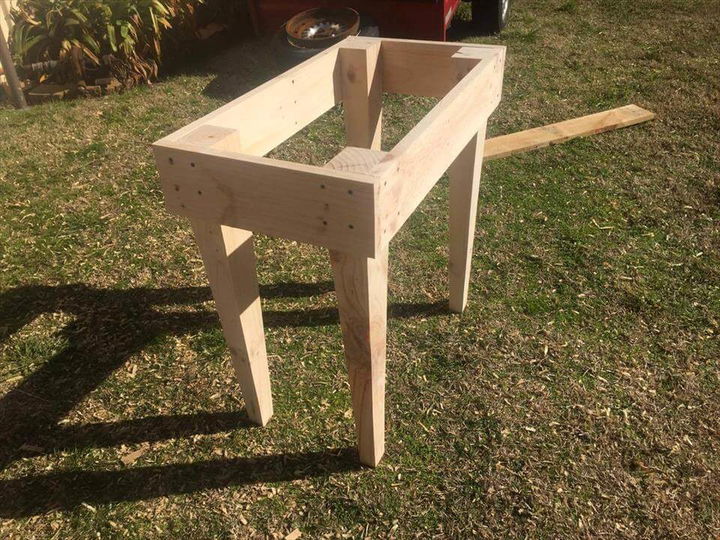 Grab the best looking thicker pallet boards and recondition them, cut them down to measured sizes and build a rectangular frame out of them!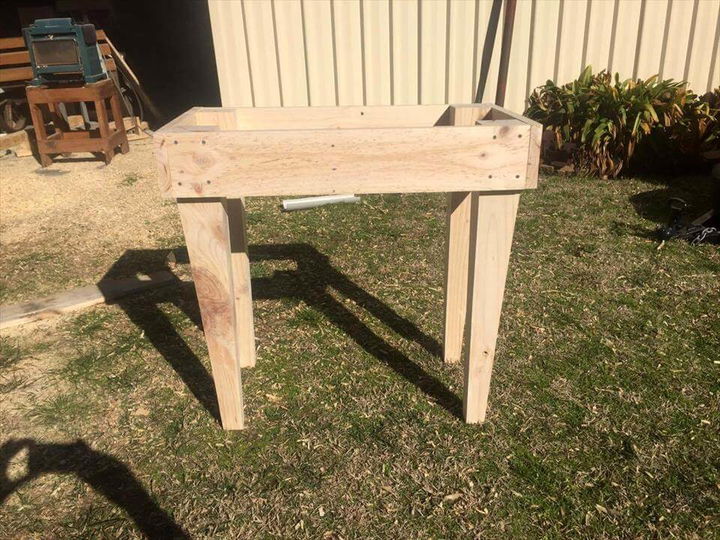 Fit the custom legs you have already decided in the inside corners of that rectangular wooden frame and secure them with hardware! Here tapered wooden legs have been selected for this wooden side table!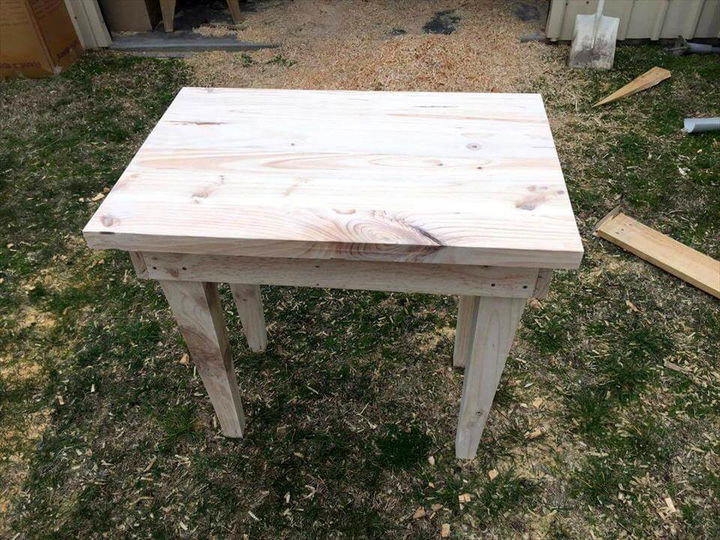 Now pick the wooden slats for the top and pack them flat in slatted manner across the borders of rectangular wooden frame, the side table is already now to serve!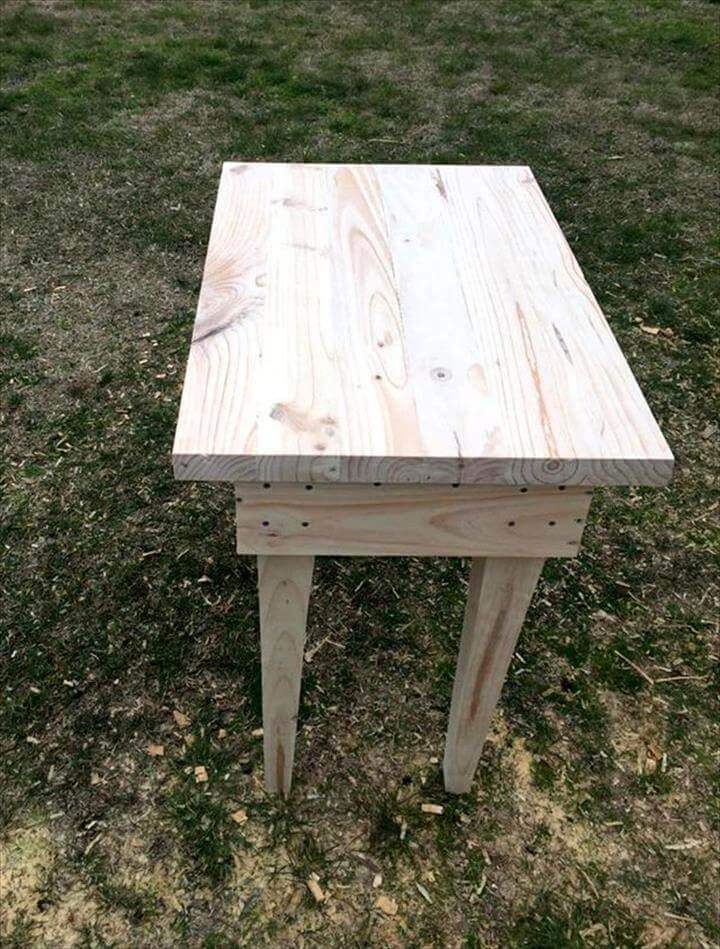 Apply primer coats first and then just finish it using paint and stain for any custom appeal like modern, shabby chic or vintage inspired!
Pallet Display Shelves: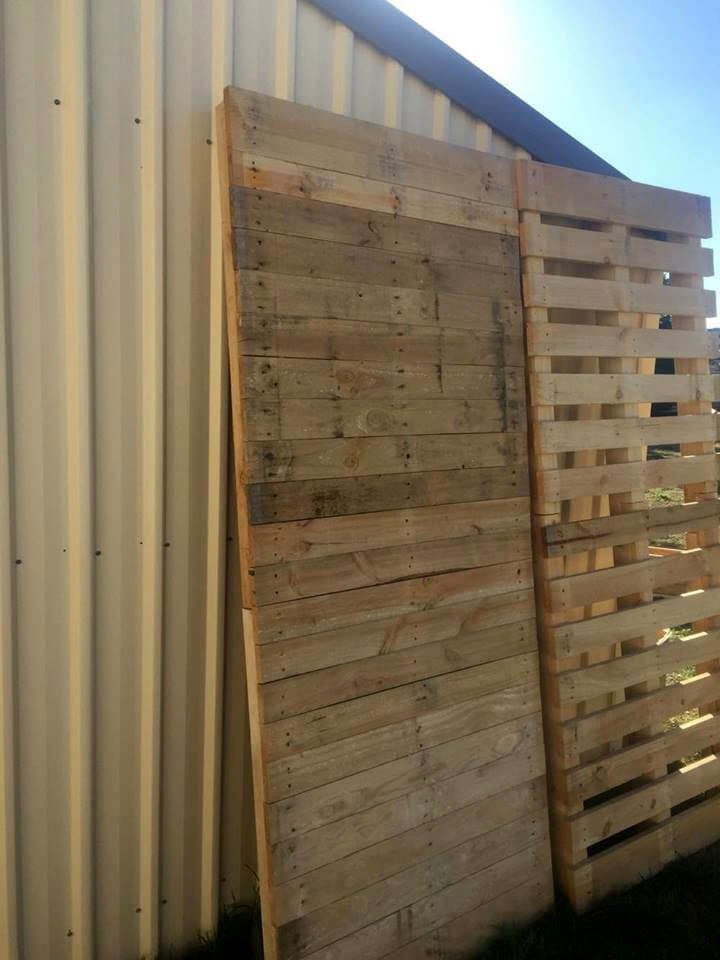 Here some of pallet boards have been modified and refilled to look solid as they are to plan here for building amazing shelving units!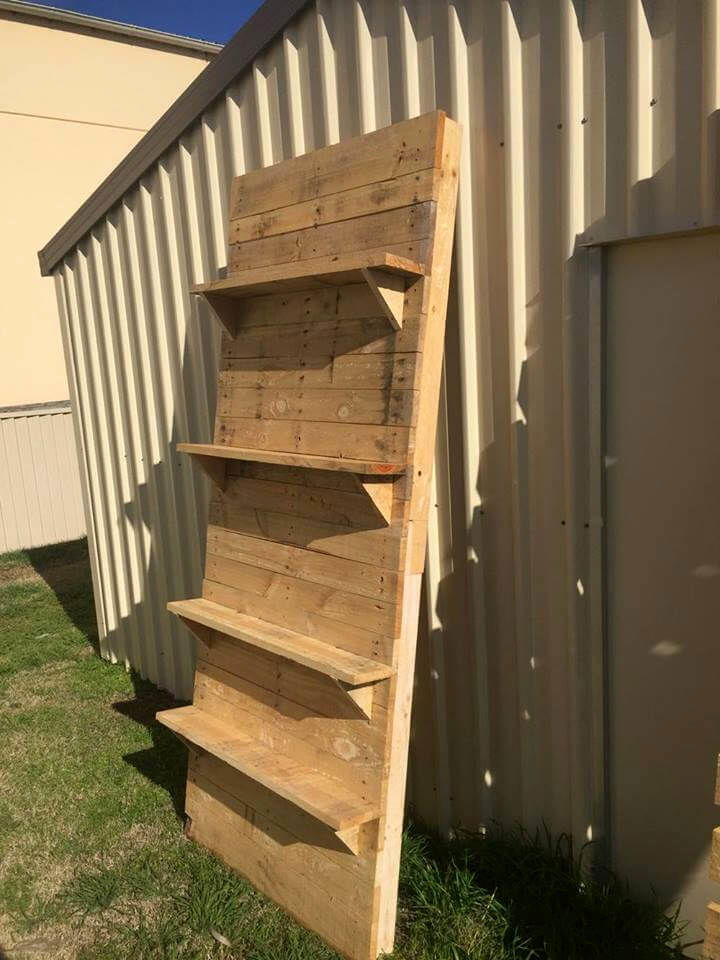 Use extra pallet slats and just install them with horizontal alignments to this wooden board and get a precious shelving unit or display shelves to display all from your decors to crafts to wedding gifts!
Made by: Darren Barkwill