When having chickens or rabbits at home it just becomes the most urgent need to shift them to a safe place to be protected from predators! It always demands some pet houses or little cages to house your rabbits or chickens! Chicken coops are highly preferred to house your hens and now you can make your own ones at home using salvaged and old material! You only need some pallets, chicken wire, and a metal roof to build this cost-efficient DIY pallet chicken coop that just solves all your issues of pet security! It will be equally functional if you want to house your rabbits in it!
Chicken wire not only provides the protection it also allows the owner to see though that what is going on inside and is always good for air-circulation to avoid suffocating! If you are having all this material in your home trash store then the total cost price of this project becomes a big zero! Get a big stock of pallets to try out the brilliant pallet furniture ideas too that we have just showcased here for you!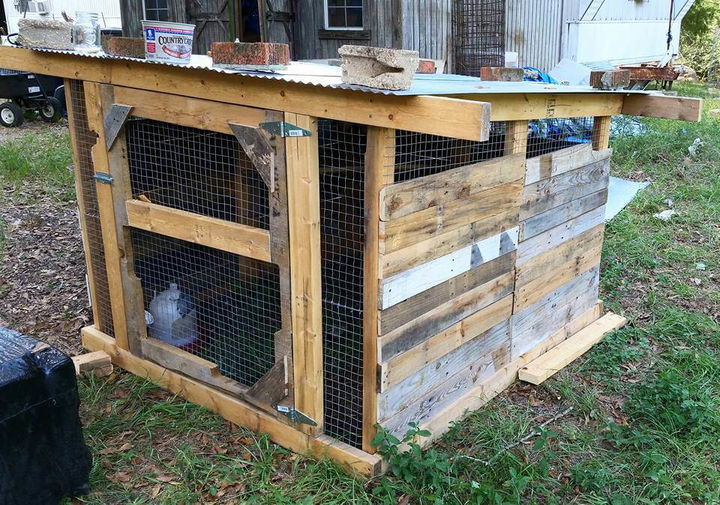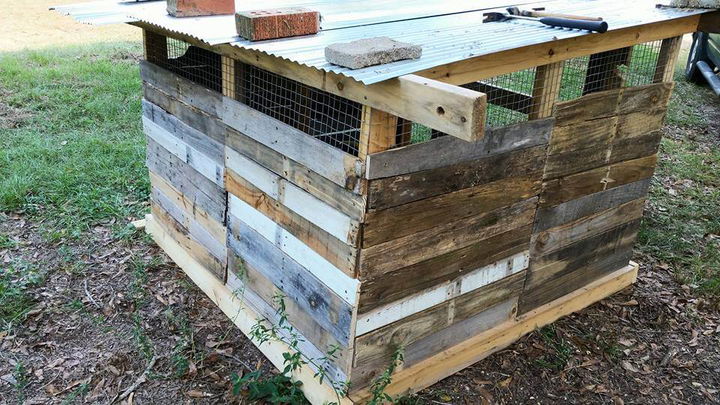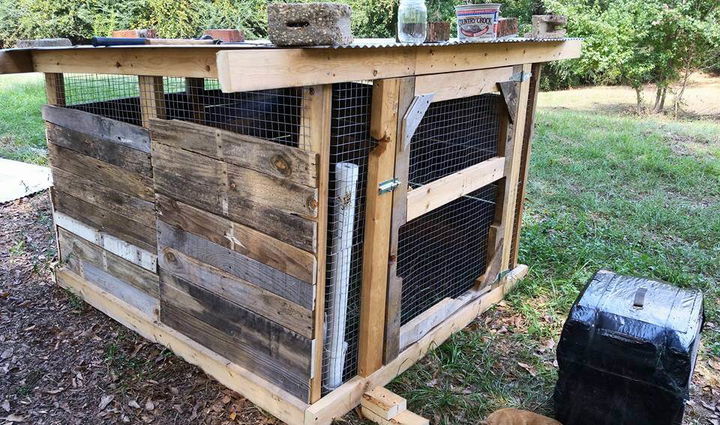 DIY Pallet Chicken Coop or Hen House!