Chicken coops or hen houses are mostly made to house the female chickens or other meat birds! They are made with different materials but you can build some appreciated ones using the pallets, this plan will really go to save many of your costs! Checkout this DIY pallet chicken coop design and just make it cloned at home to have a little poultry farm at home! Design comes with a simple little house with chevron top and provided with lot of perches and egg-laying setups inside! It would be most secured place for your hen to be safe from predators!
The plan of the house is here and you can add your own nest boxes inside to get fresh eggs on daily bases! This plan comes with both separated sections, a lower one nesting and feeding sections and there is setup for sleeping at upper level with chevron roof!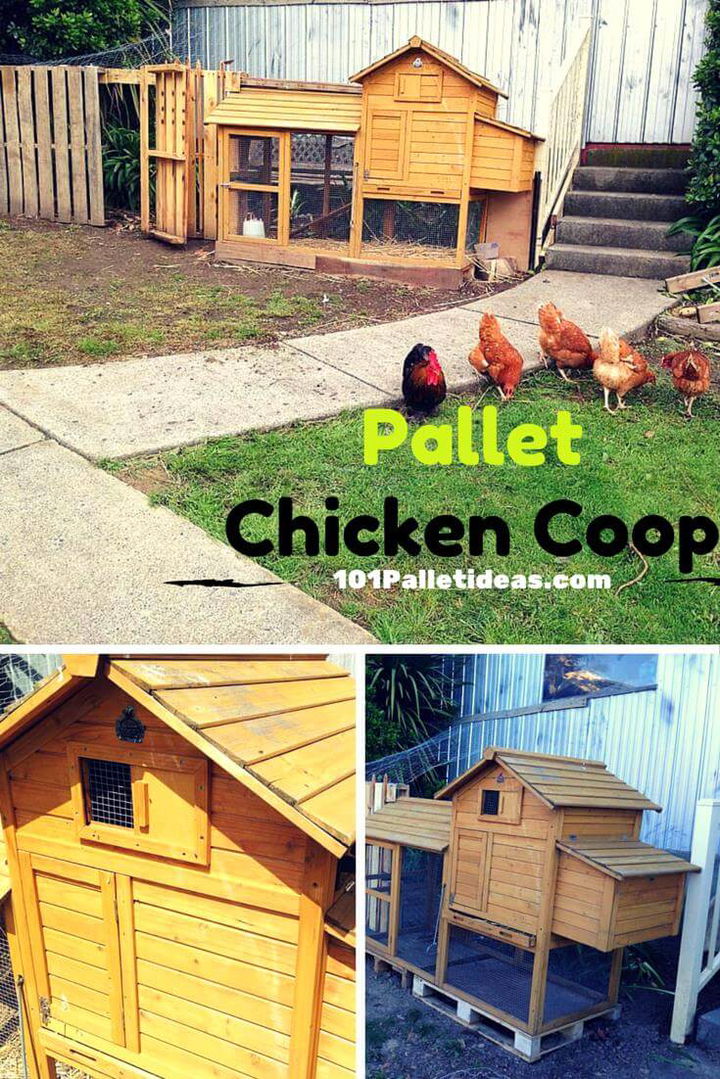 For safety and protection, the entire housing has been secured with chicken wire fencing which also work much better for air-circulation!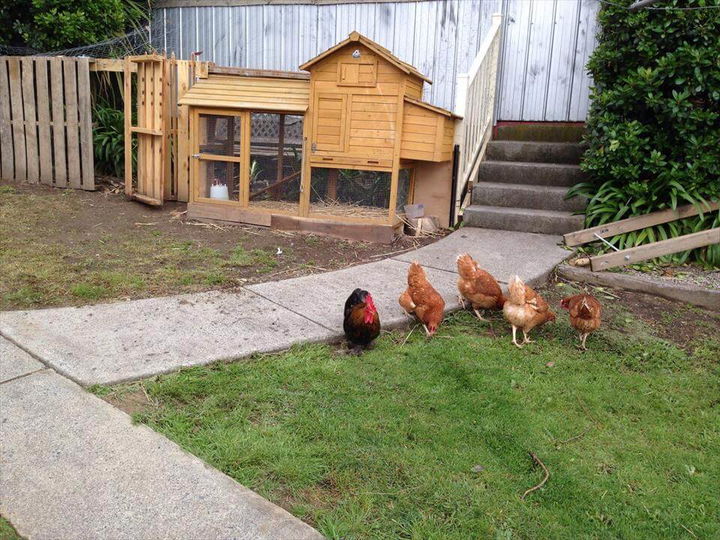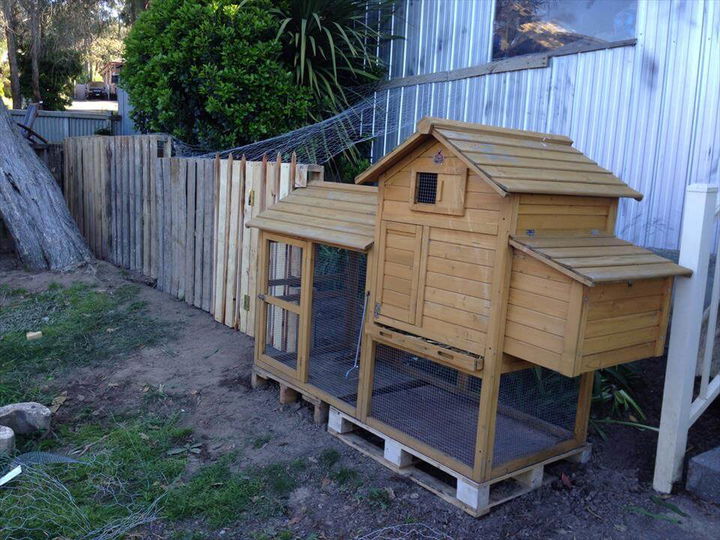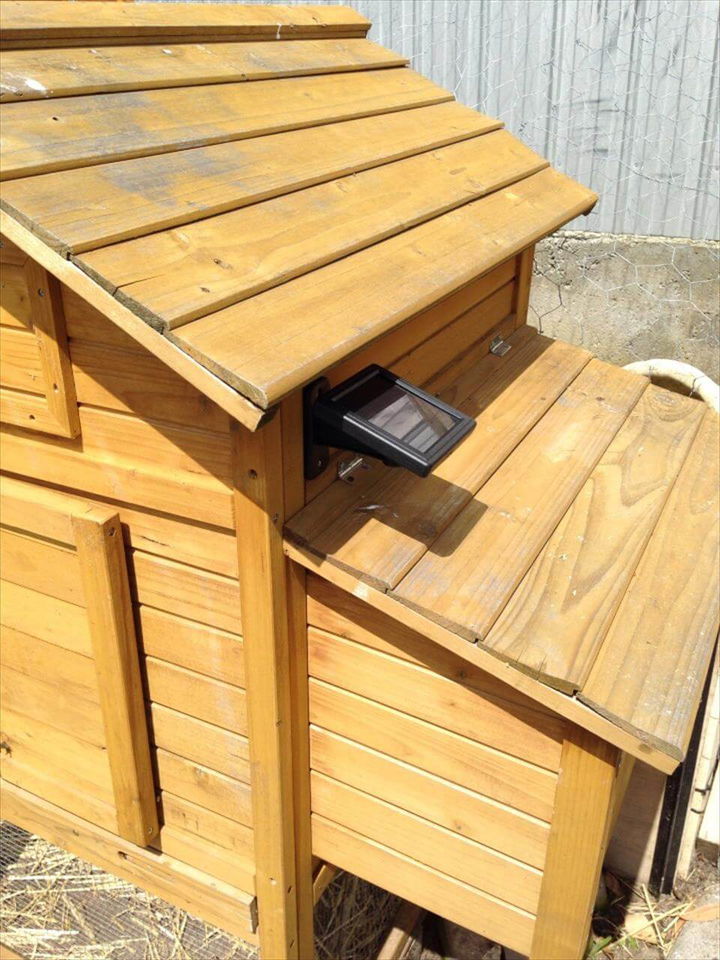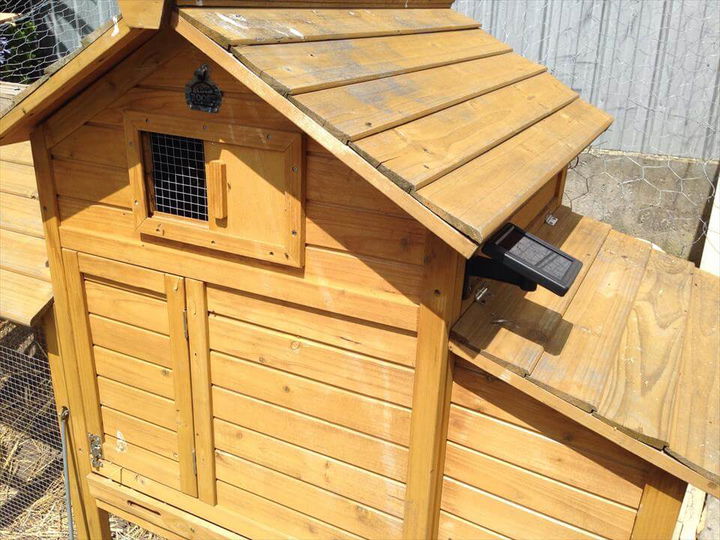 Submitted By: Philip