Finishing is the most important and can make or mar the overall look and beauty of the wall! Varnish coating can really save the wood from weathering and can leave amazing shine on the wood grains! Use of stain would be awesome to create more stability to entire wood covered area and you can select any shade of it to change the wood tone to any you like the most! Use glue for adhesive demands and also to fill up the empty spacing you left during installation!
If you see some of popped up splinters that may be a reason for serious injuries, just remove them and use sandpaper for this purpose! Sandpaper work would also be awesome to create a more modern and brighter look of the wood! Use of wood oil like Linseed oil or Tung oil can also make your get with better results and wood wax is a good solution to create water proofing to wooden surfaces!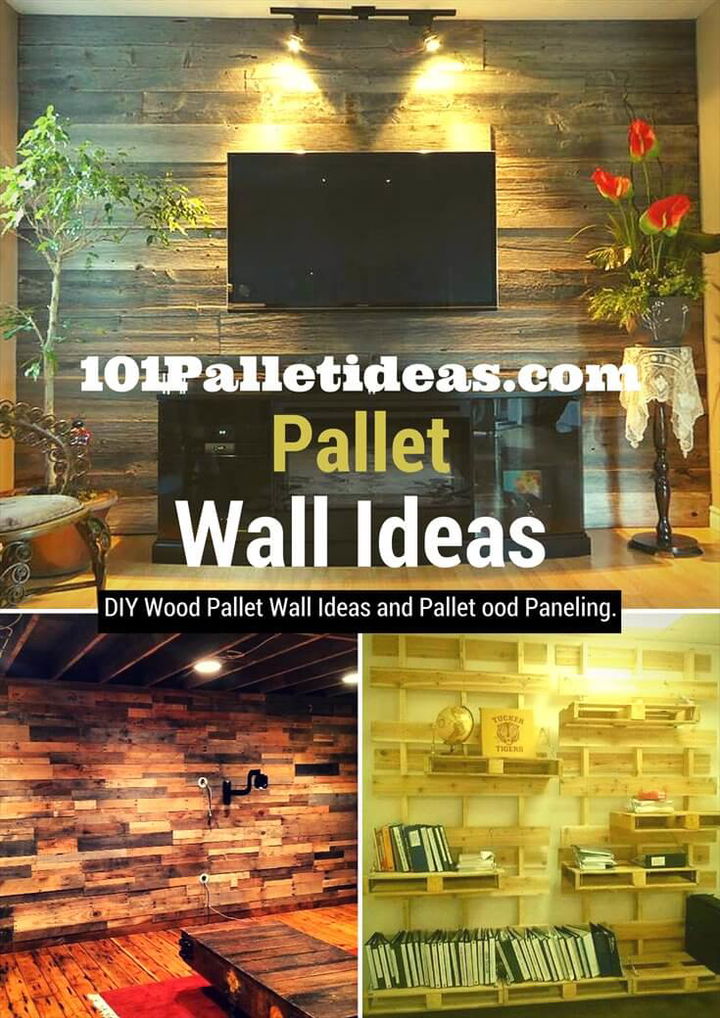 Now you have all options to finish your paneled wall with longer lasting stability! Just go for it!
Pallet Wall Paneling and Wall Storage Solutions: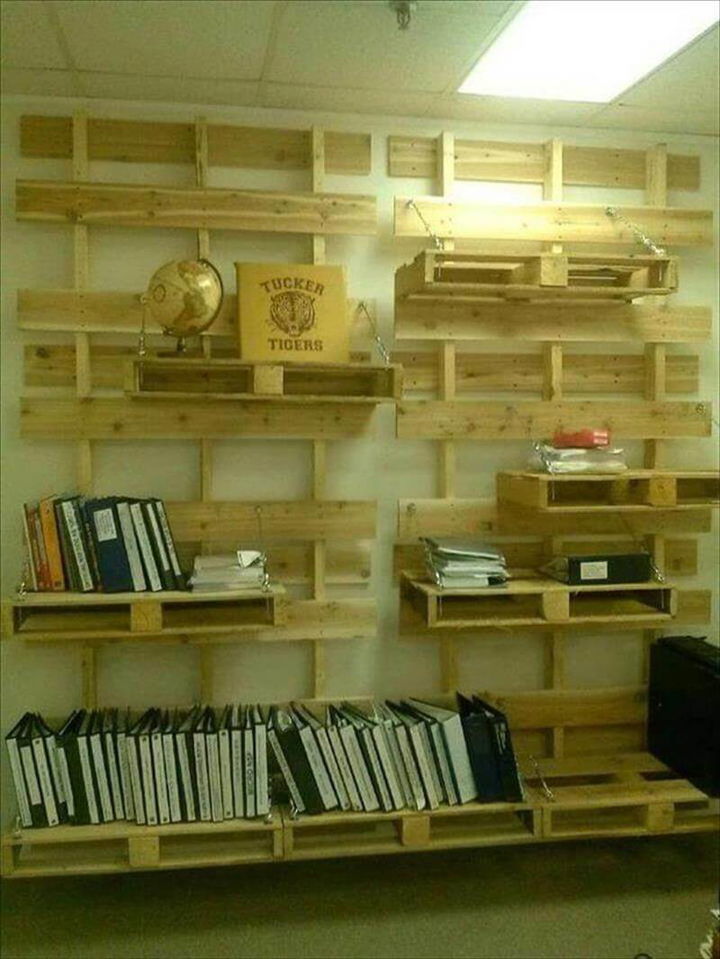 Rustic Pallet Photography Backdrop: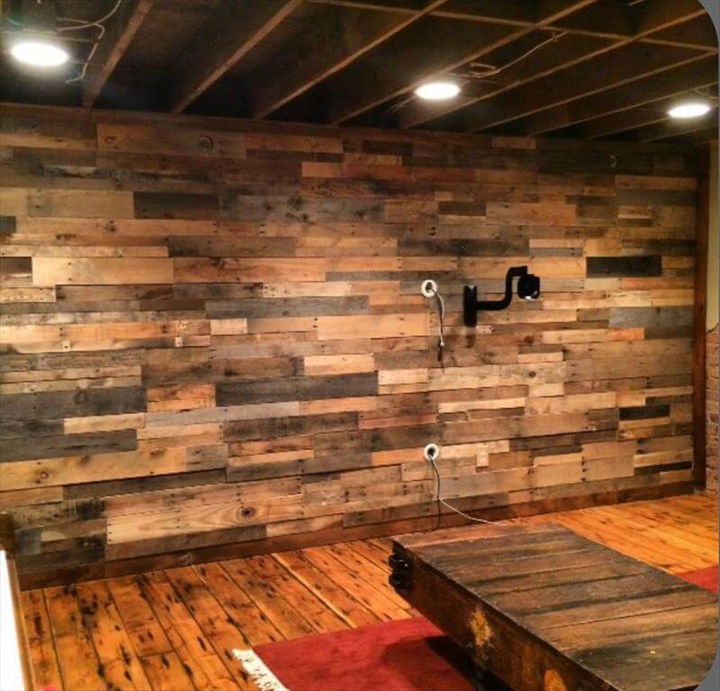 DIY Media Room Rustic Pallet Decorative Wall: