It would be better to plan your project before you go for very first step toward construction! Configure out the dimensions of the interior room area that can display it all better to onlookers! Select the select having more visual attractiveness and start your project now! This may be front living room wall, a bed room background wall, an upstairs wall and also the wall just behind your media table in media or sitting room!
Now there would be several different options and ways to give a wood paneling and texture to your targeted wall! Here are some points to get into mind before you take a start!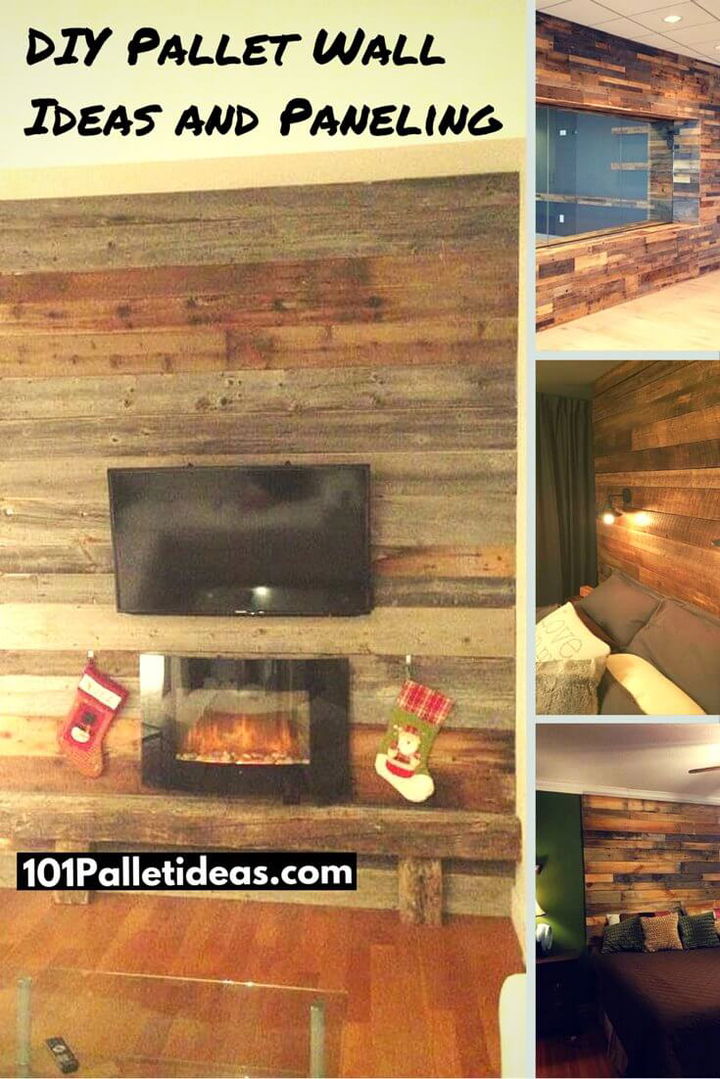 Use the prefabricated pallet wood panels to install to your favorite wall area!
Dismantle the pallet boards and installed the cut down sizes of removed pallet slats like solving a puzzle to get a perfect wood wall texture! Don't forget to add nails one by one to each installed slat!
Use the interlocking technique to get more stable paneling of wall! Just give some sharp cuts to wooden pieces to be installed and let the rear of next-to-install piece fit in the front cut of previously installed piece and repeat the same process to cover a total wall area!
Pallet Office Glass Paneled Textured Wood Wall: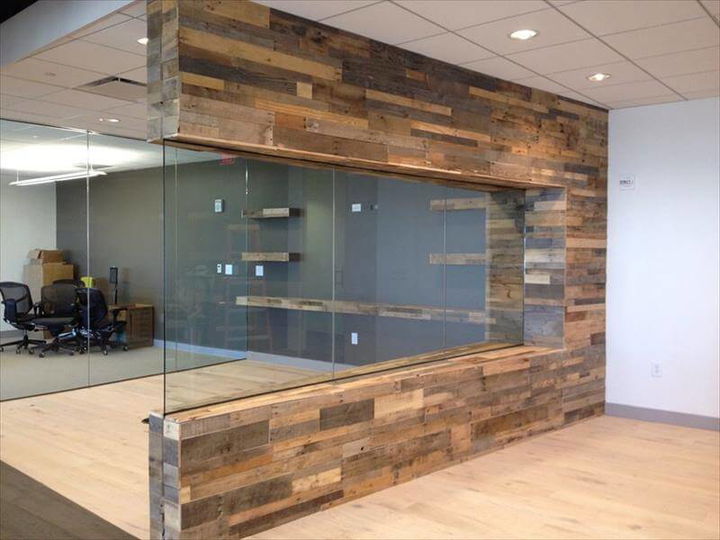 Pallet Accent Headboard Wall: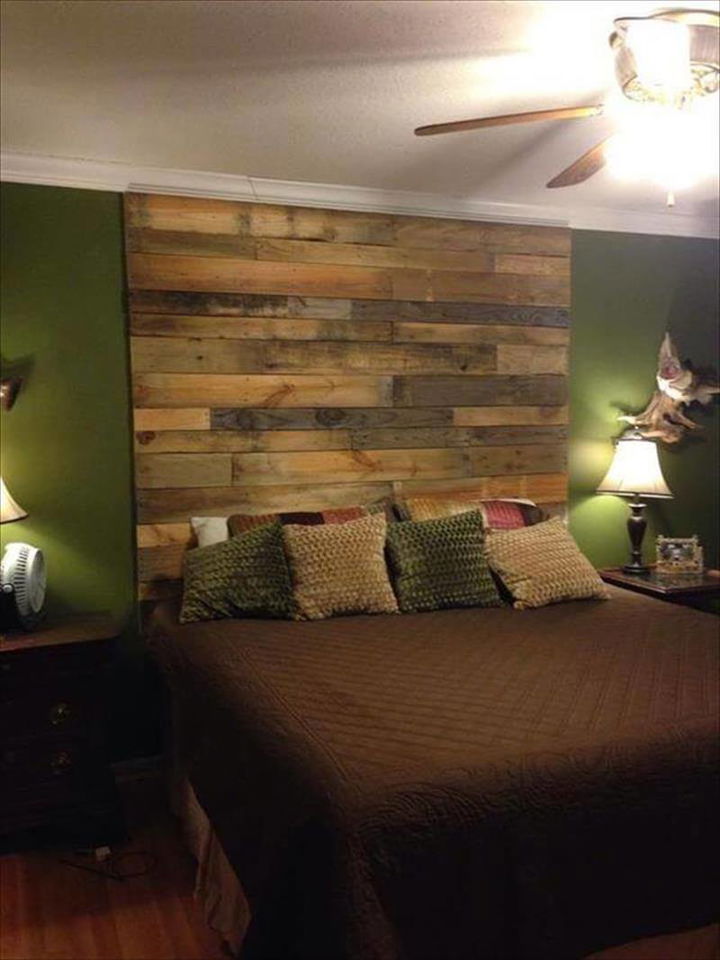 Pallet Headboard Wall with Light Fixtures: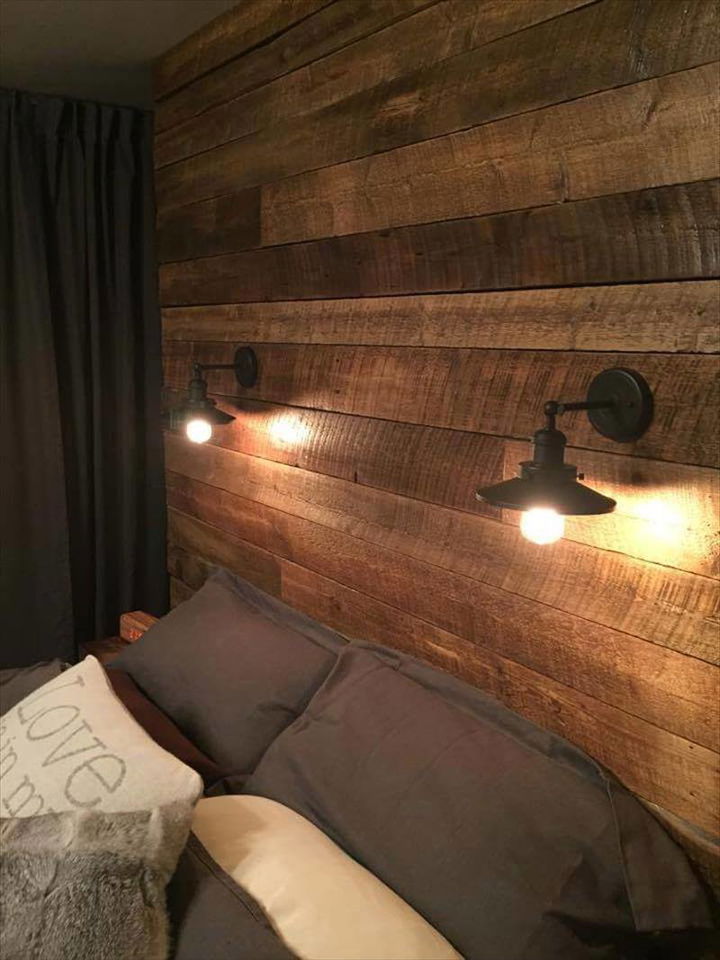 Rustic Pallet Media Stand Accent Backdrop: