Today we would like to throw some light on interior improvement pallet projects! A bathroom, the most private room of the home is often what the home lovers want to personalize in their own ways, we'll suggest you the pallets if you need to make the bathroom walls cladding for a precious antique wooden touch to your modern bathroom interior! Visual samples make you learn more, so we have just found this DIY pallet bathroom wall paneling project the best sample to share here with all pallet-lovers!
The first step would be to select and mark the bathroom area for wood wall paneling with pallets, then palm the reciprocating saw and dismantle the pallet boards by cutting the nails quickly bounding the slats! Select the best wooden lengths from separated boards of pallets and resize them to fit particular wall area, nail it in place and fill the whole selected area in the same way but using wooden planks of different tones for better final results!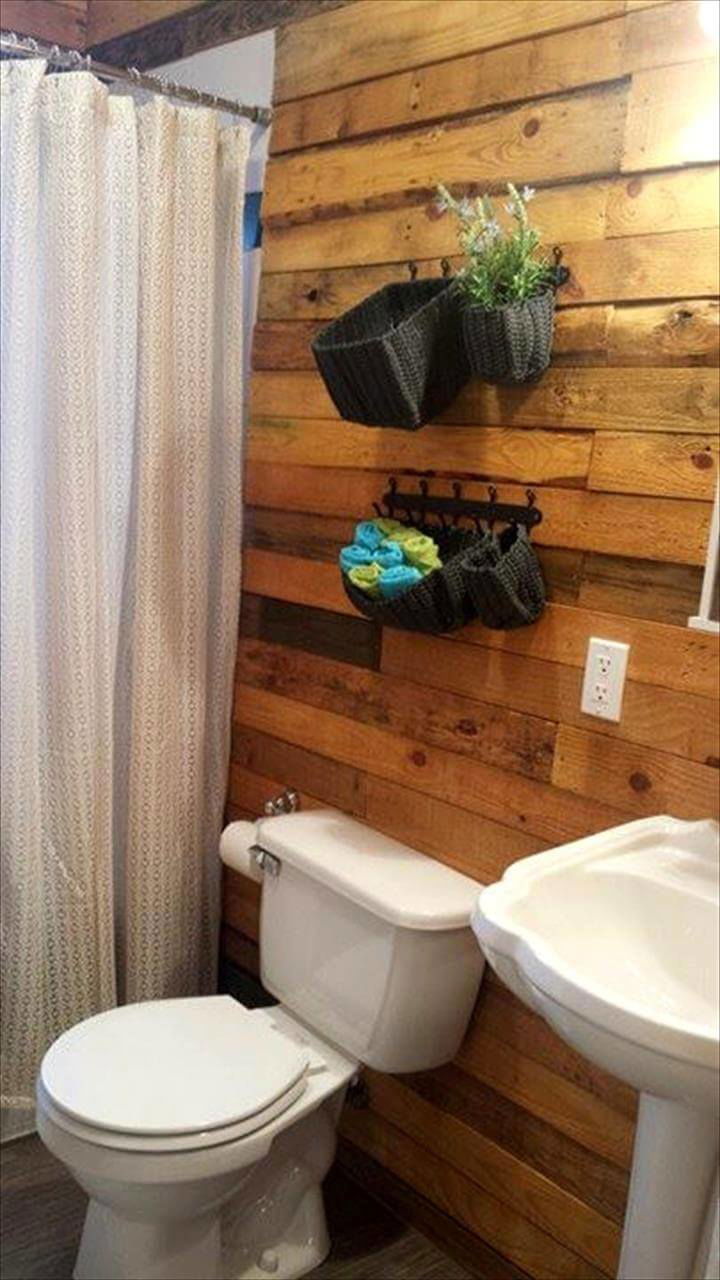 Here additional wooden walls also makes it easy to let the bathroom walls storage-friendly as it is easier to add nails or hooks to wooden walls than to concrete walls! So you can easily add the hooks and other hardware to hang baskets, shelves or other items!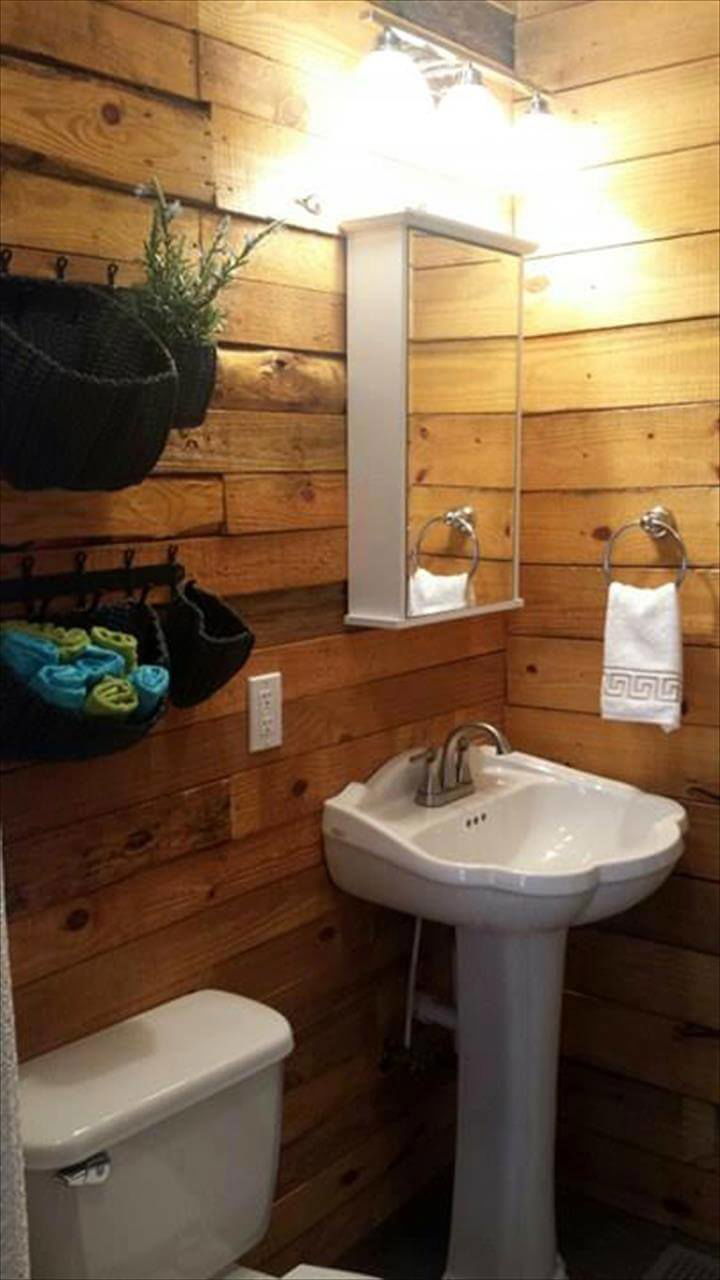 Wooden touch gives the amazing warmth to modern bathroom interior and also help the bathroom interior to get insulated! A big bonus here!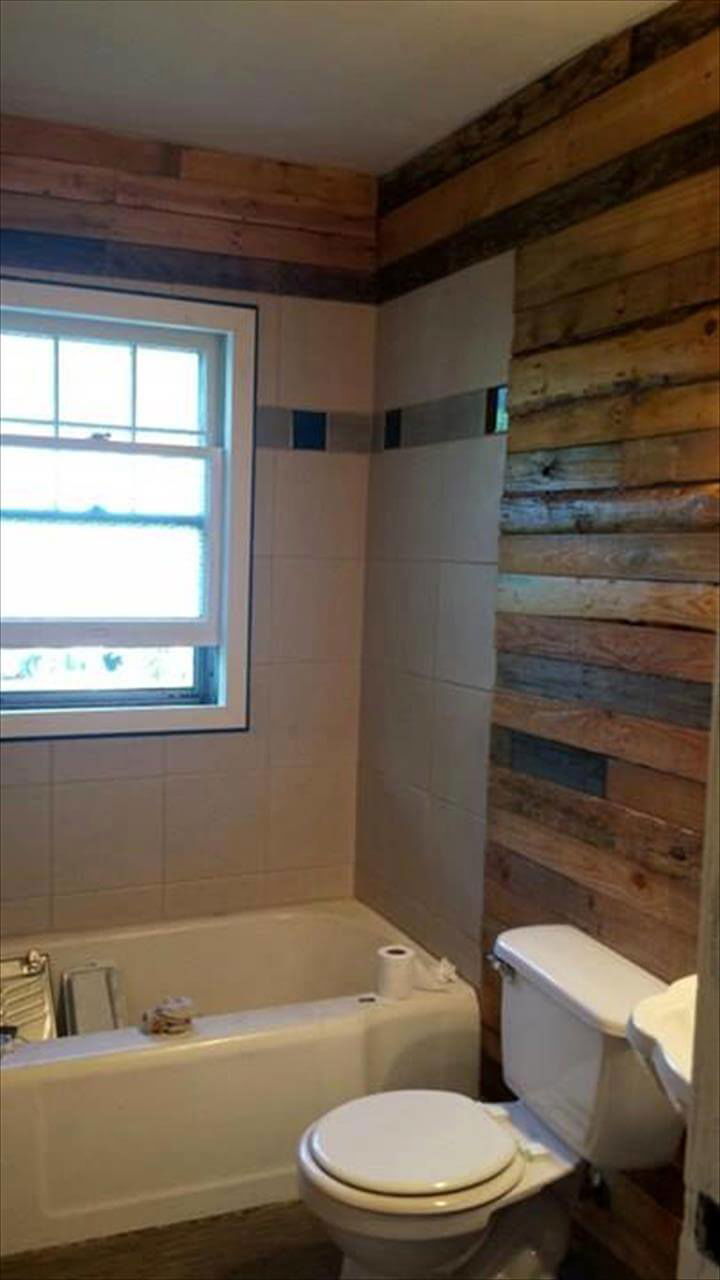 Dark brown choco and light brown tones of wood gives the wooden walls an amazing sensations that captivates the eyes very much!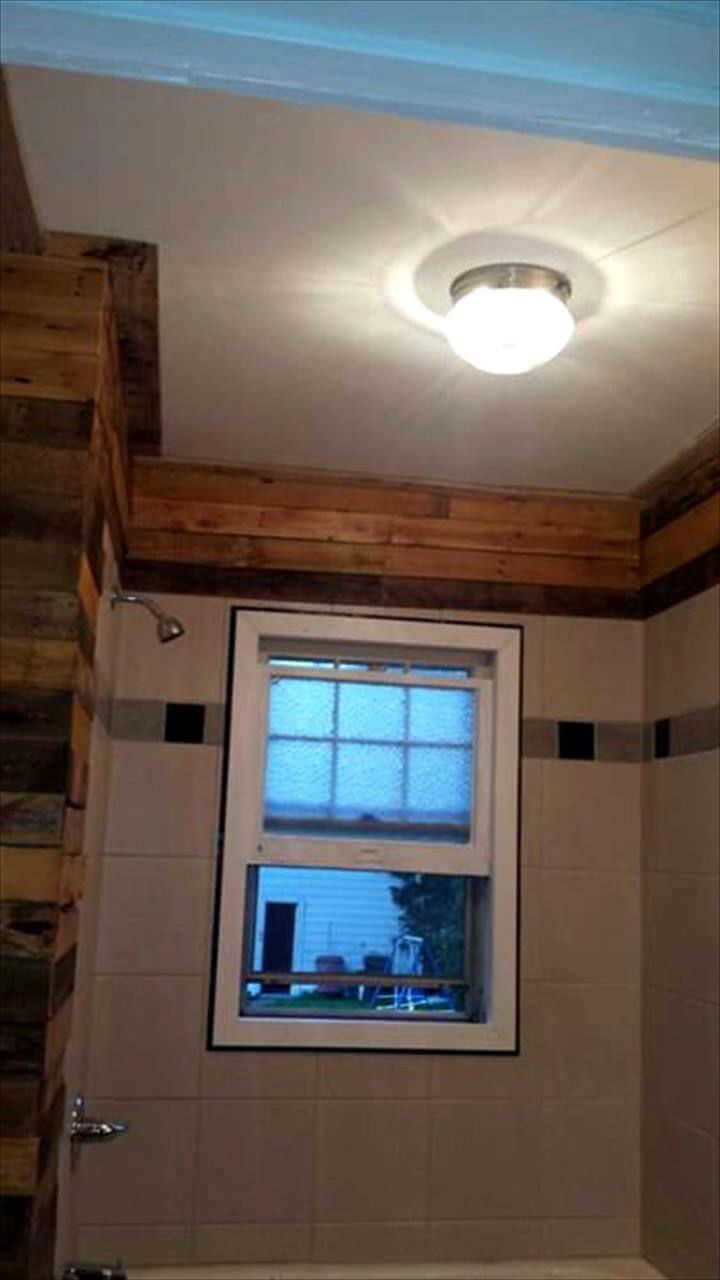 This is also a way to strengthen your interior walls, to repair your interior walls and to give a precious rustic look to your interior walls!
Submitted & Made by Danielle Floyd