Depending on different cultures and religions of the communities, there are different festivals that are celebrated publically! This time the world is to celebrate a festival for which the DIY department has some exclusive gifts! If you are living anywhere across the globe and your regions is now in uproar of a festival then we are here just to double up the fun and decors of this festive through DIY pallet tree ideas! A tree is always to love and can be taken as impressive decors and you can mimic a tree using different recycling materials!
Hopefully, you can build amazing wooden trees now using pallets! To grab the whole details about construction simply checkout this DIY pallet tree tutorial and do clone this tree modern to bring an instant festival vibe to your living environments! Get some pallets which taking a little visit of nearby pallet sources like landfills, nurseries and local dumpsters and built bunch of faux wooden trees to get your home engaged to upcoming festival celebrations!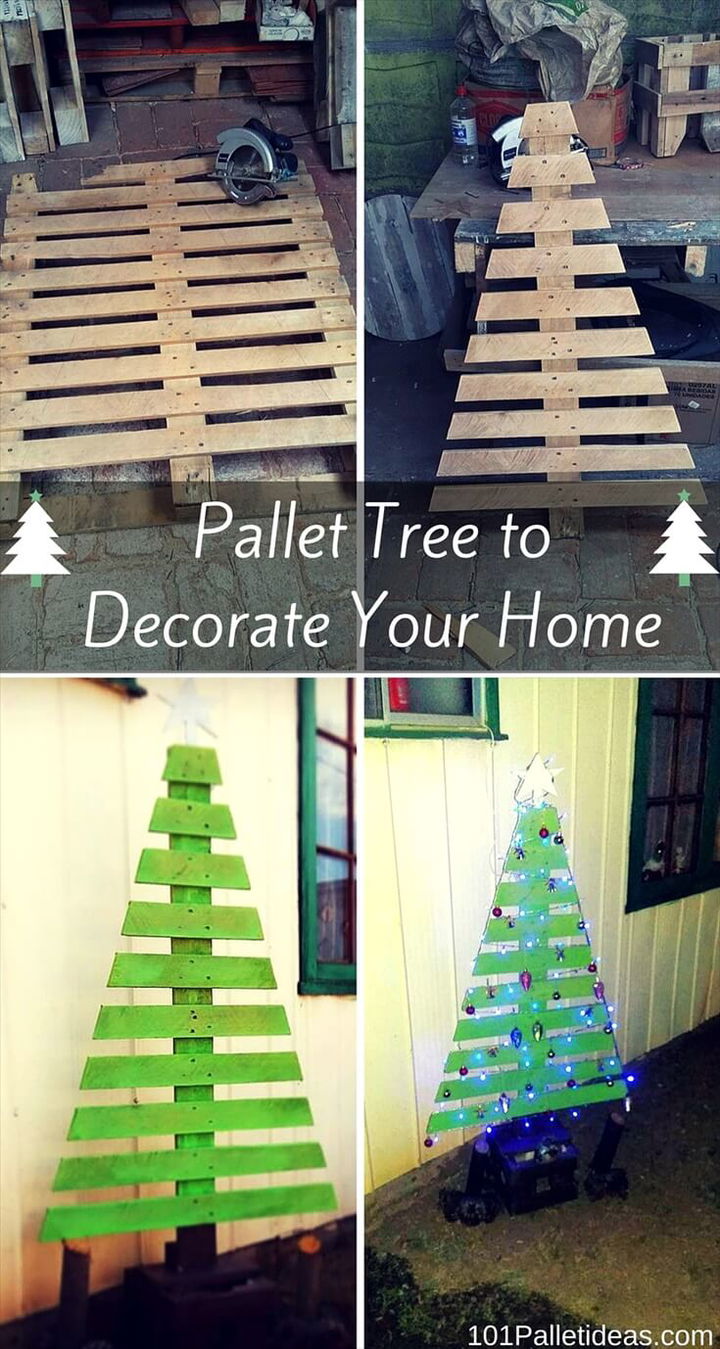 You can even personalize these tree signs using paints, ornaments and lights!