We are here with an amazing DIY garden project done in a highly cost-effective way and the final results are just amazing! Peek into the details of this DIY pallet garden projects and planter tutorial which provides a visual presentation of construction steps, a comprehensive guide to fancy up your green space in a wallet-friendly way!
In this project a decided area of green outdoor has been decided to cultivate special kinds of climbing plants. So first of all a little fencing has been done using slats of pallets around the marked area which has two great benefits here, one is that it provides security to inside plants and also comes as a decorative edging there! In the 2nd half of this DIY pallet garden projects the overhead trellis lattice frame has been installed that will train the climbing plants! A paved walkway has also been built in the mid of garden that is having a pallet-made gate in the start! Custom solar lights have also been added to fence walls to see at night that how your garden is going! See the further details about construction below!


This project has been done by one of our friend who is very diligent along with being a creative DIYers, see below what he says about the constructions and supply materials he has used in this project, and also about the total cost of the project!
"I used 12 pallets, salvaged pool decking stone tiles for the walkway.
The welcome gate was not actually a gate to begin with, it was just a in ground trellis I turned into a gate.
Why in total investment in the garden was the uprights lumber and overhead trellis lumber which is strapping.
Including the lumber and decking screws as well as the natural corded rope for the pole beans to climb totaled $45.
The back corner also has a small fishpond it is unfinished at the moment and houses 12 $.25 goldfish that have made it through the summer and have grown at least an inch in length.
A friend of mine who scraps for a living provided me the antique New Hampshire, Massachusetts and other license plates for De core."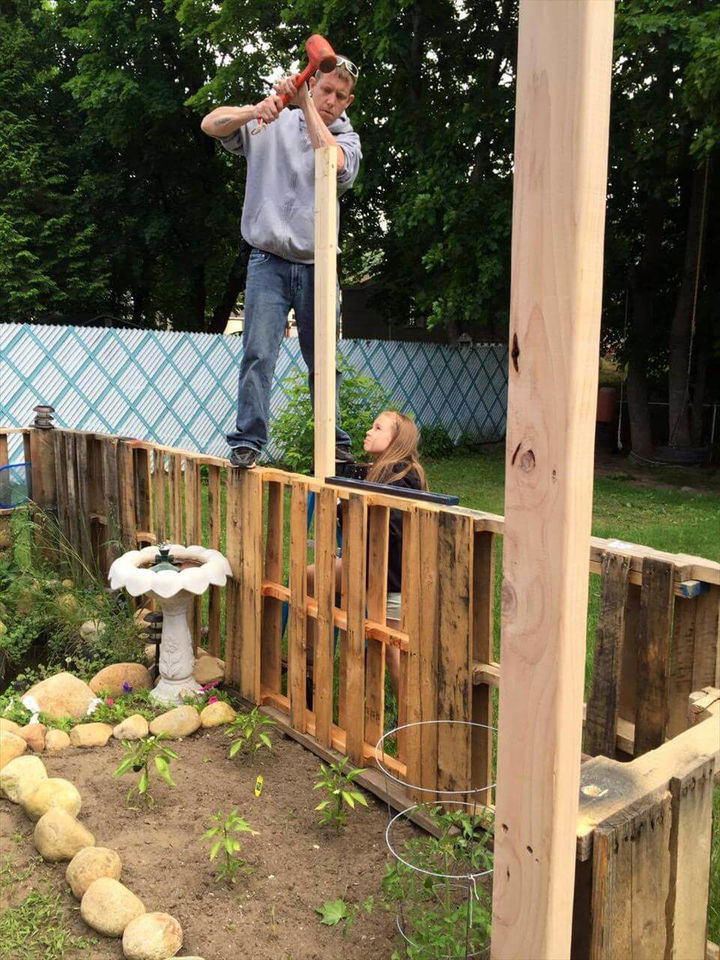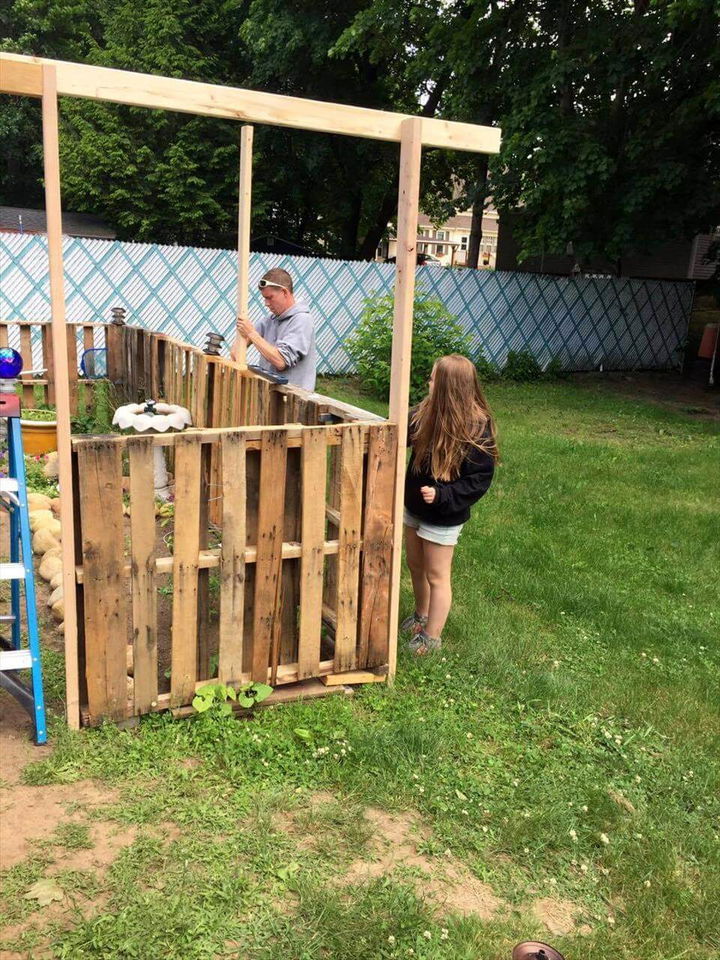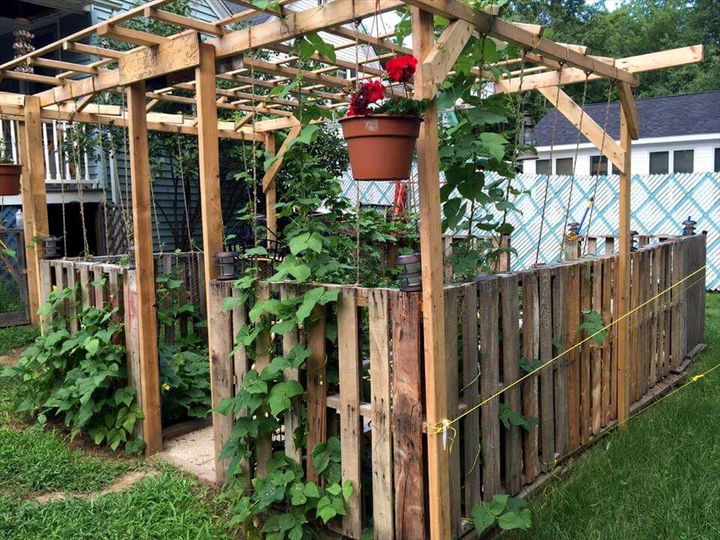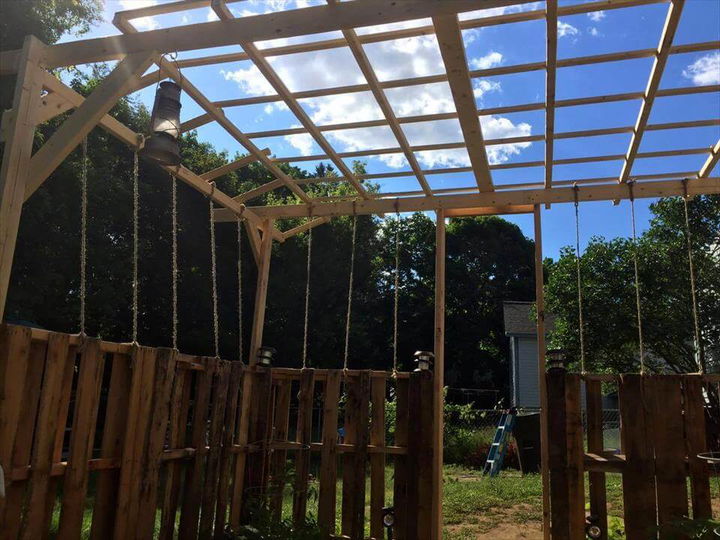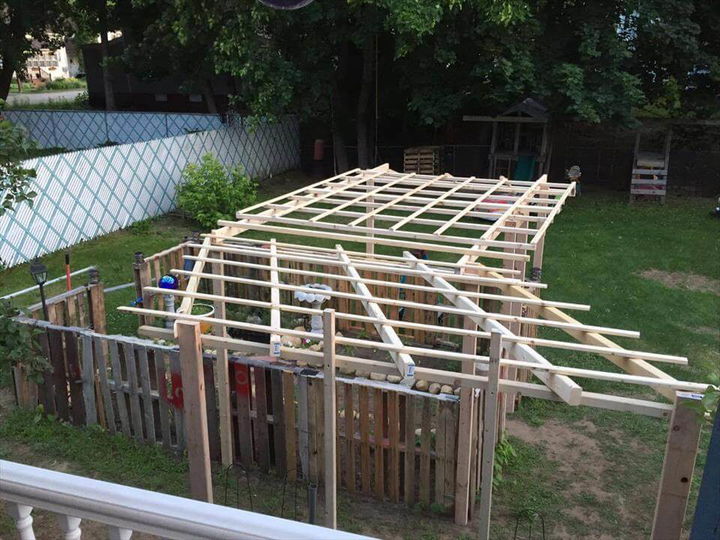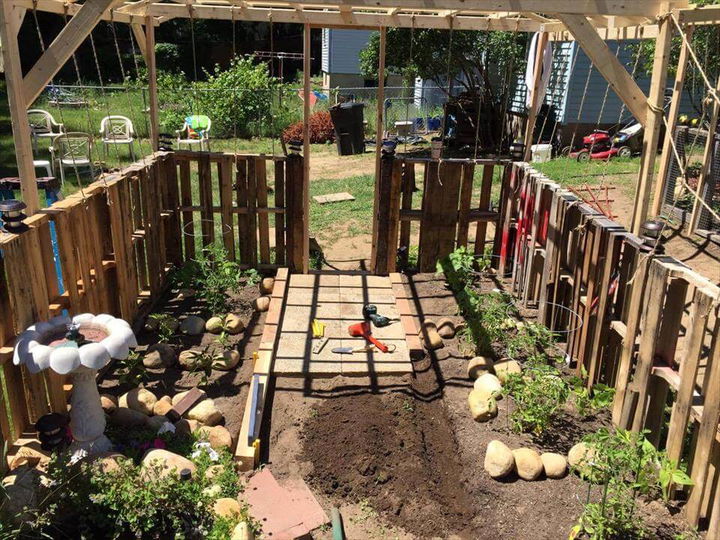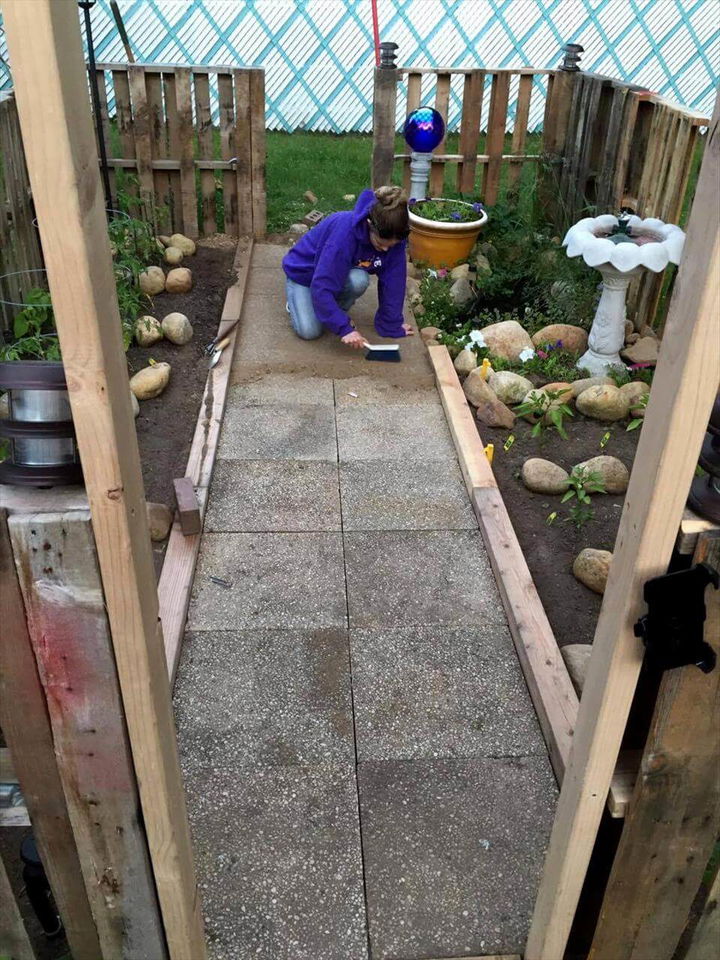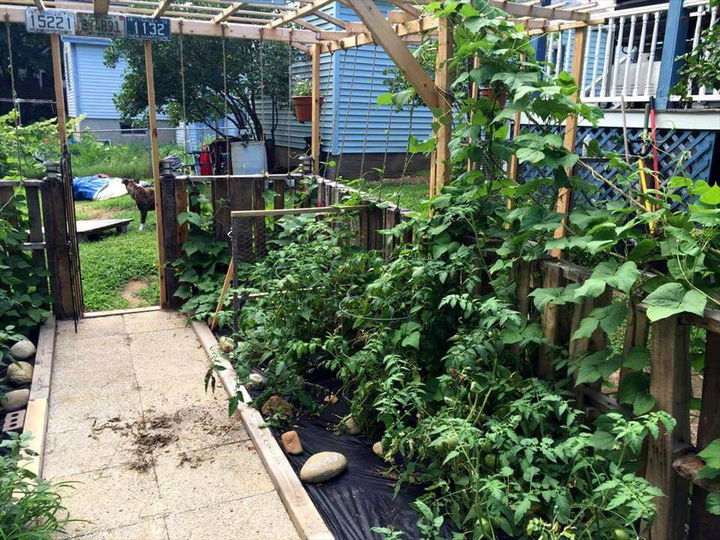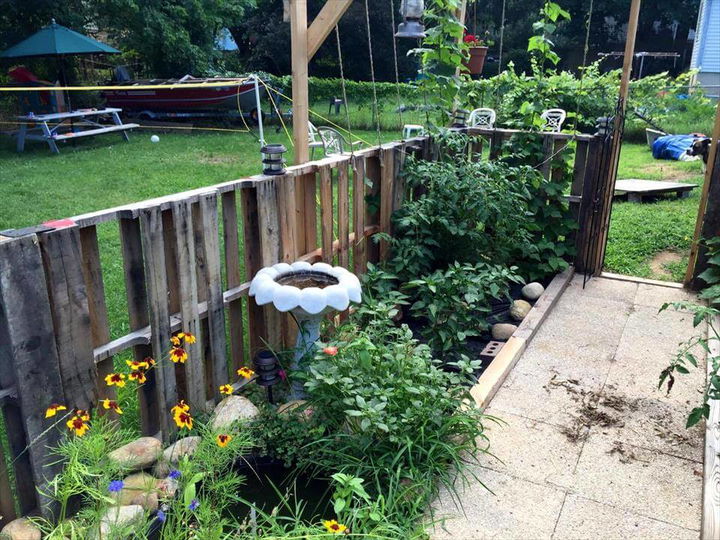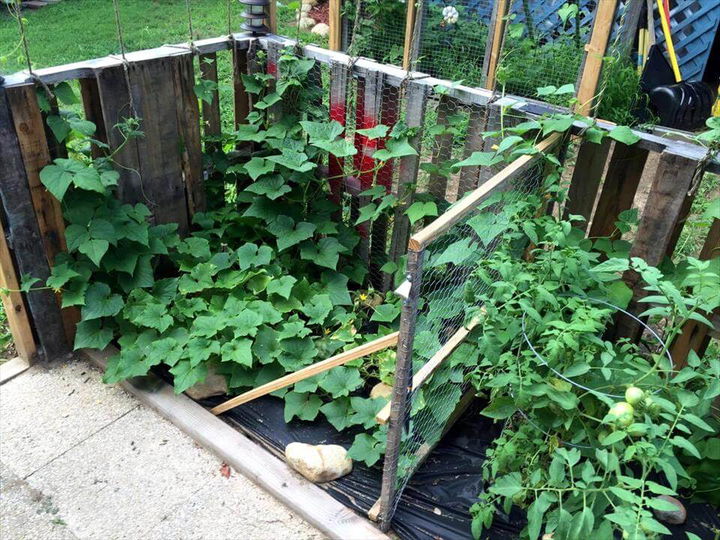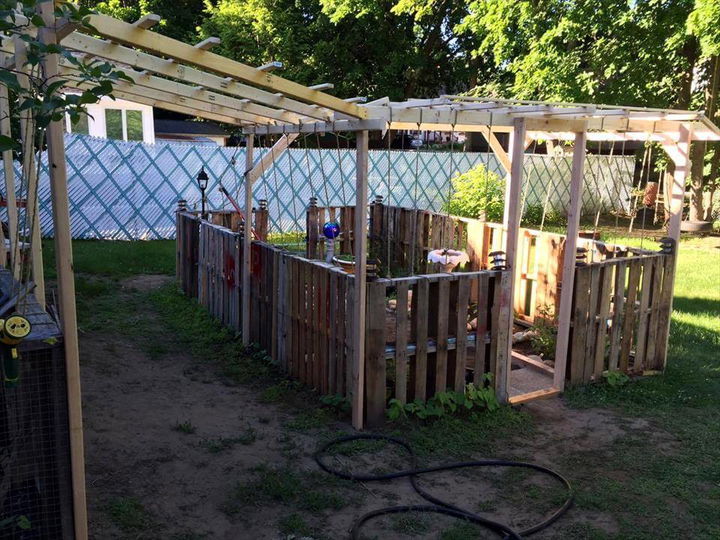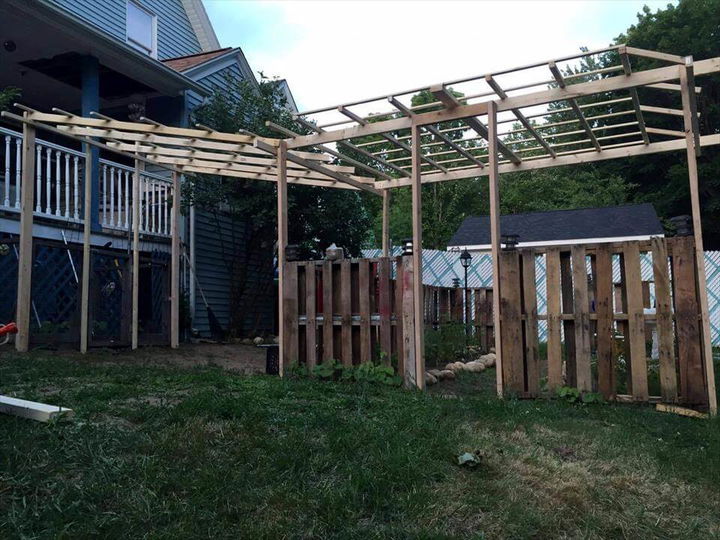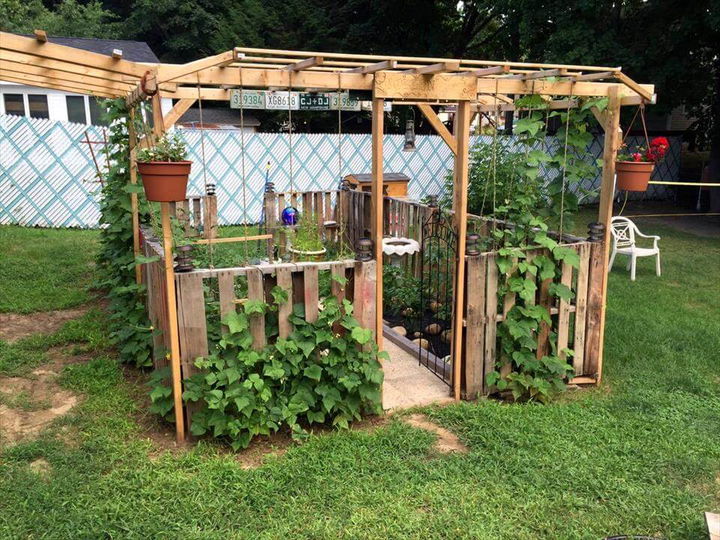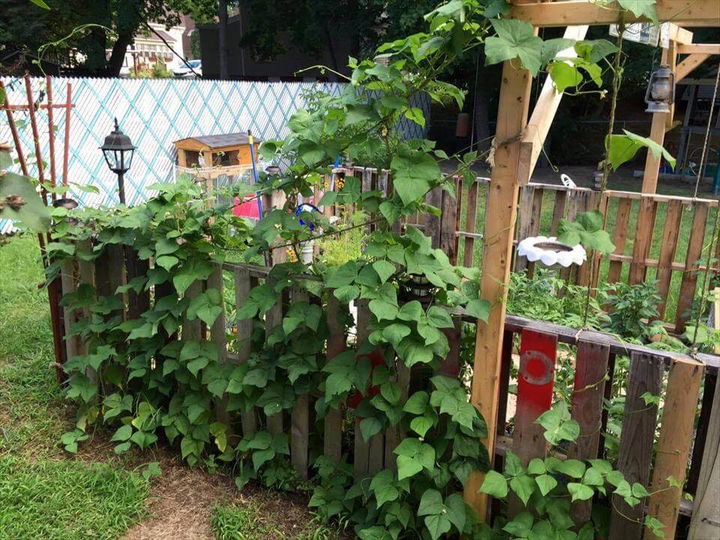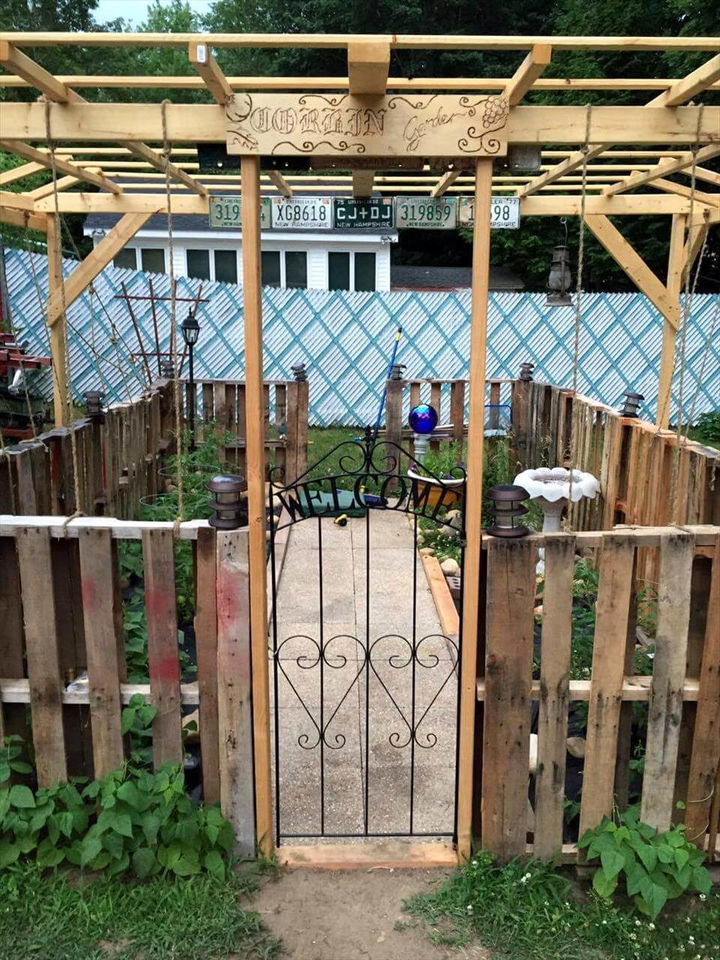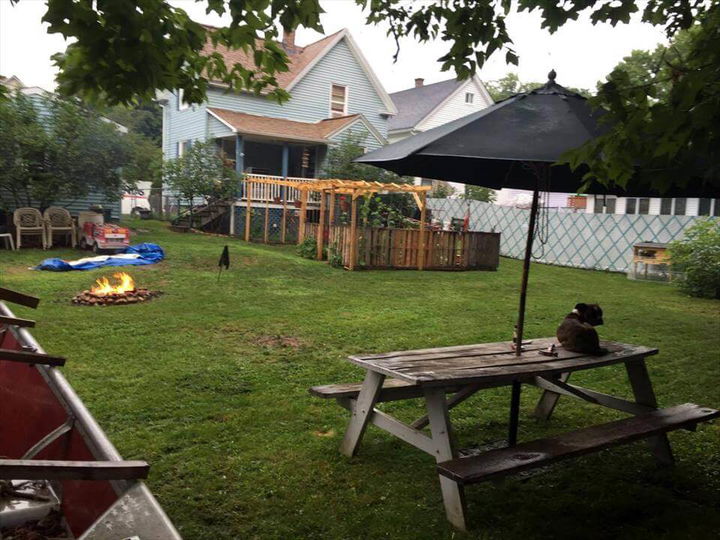 Made by: Dale Corbin