If you are having a small fridge out of order, or you are thinking to replace it with a big one then do not let it go wasted. Instead of making the fridge a part of your trash store or dumping it, let me tell you that you can create something really functional and beautiful out of it. Can you guess what it could be? No? OK then don't stress your nerves and me let tell you what I am talking about. This is DIY cooler made from pallets and fridge, a really innovative and ingenious handling of the pallets with a little fridge.
The machinery parts of the fridge have been removed and it has been made stand on the pallet legs. Then it has been covered all over with pallet slats, turning it to be a very gorgeous looking cooler that would serve you ice and cold beverages for your summer parties.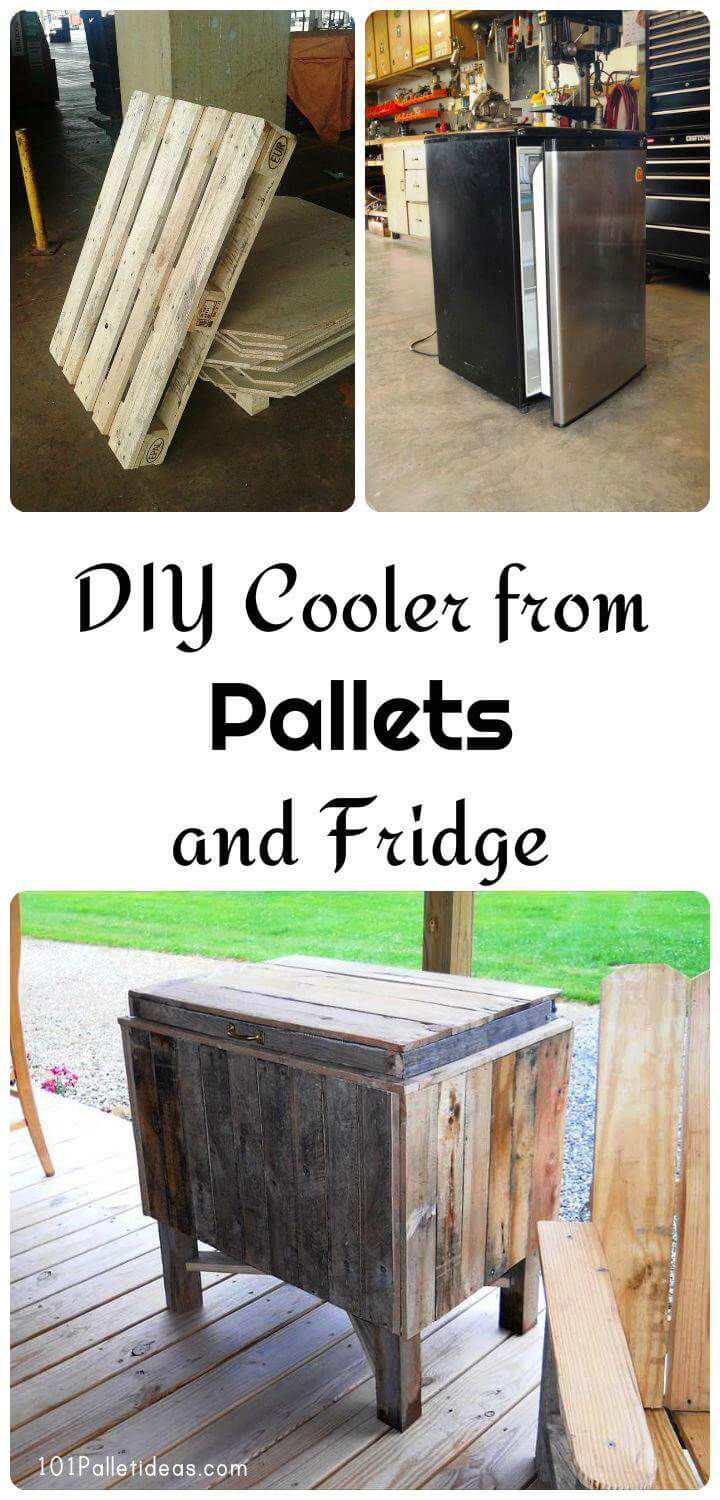 It has been inserted with a drain outlet in the inside at the lowest point to let the melted ice get out of the structure. Stain it in exciting shades and paint a logo on it making it your beverage station. Here we have also these 50+ Best-loved Pallet Bar Ideas & Projects for your home outdoor / indoor / garden / terrace or patio area.