Watching TV is great activity to avoid getting bored while having lot of free time in home! So to be front of TV can be a best way to amuse yourself and now it is in the top priorities of every home owner to get TV stands or console for his home!
Go creative with pallets and compose your own stylish wooden media stands out of pallets just like this DIY pallet TV stand which his comes with a rustic visual and a perfect style as well! The design has so creatively been built that it provides awesome space for storage! Also! The design of this media stand is really special and adorable and comes with a cozy height level so would allow you convenient watching of TV while being on a living room sofa!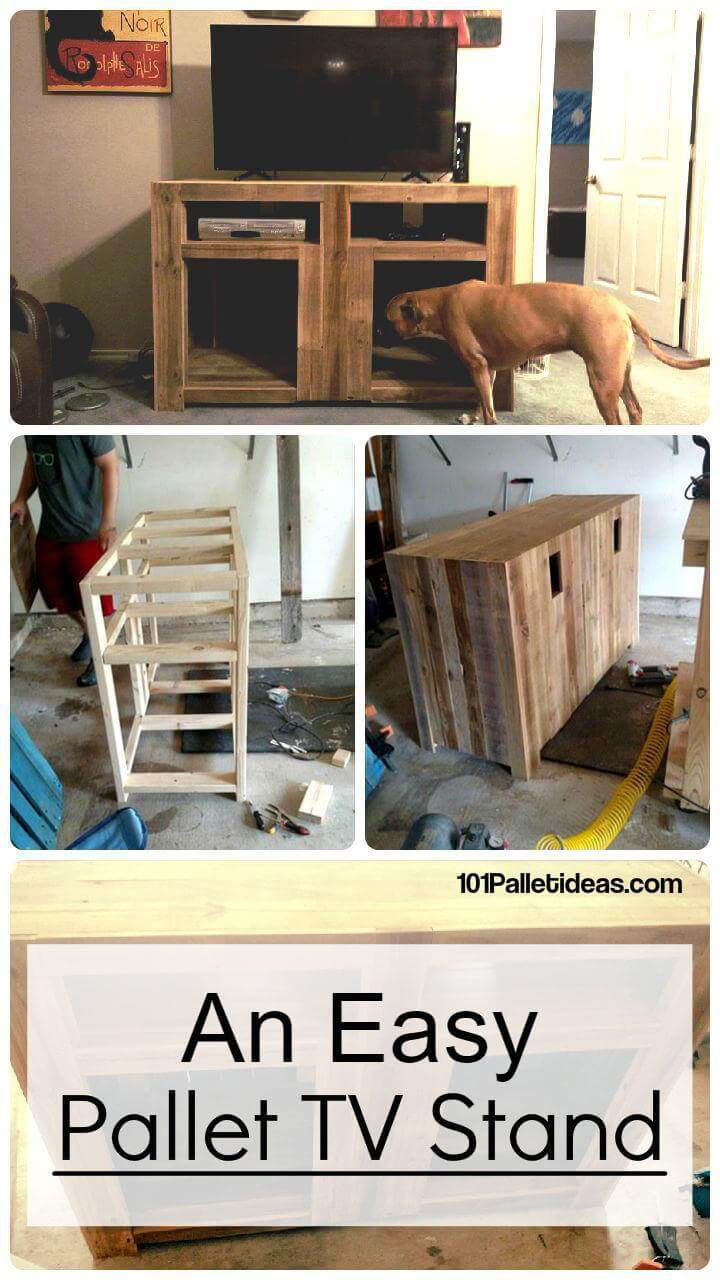 Here this pallet TV stand has been given no special finish but has been left blank in natural wooden appearance to look more enjoyable!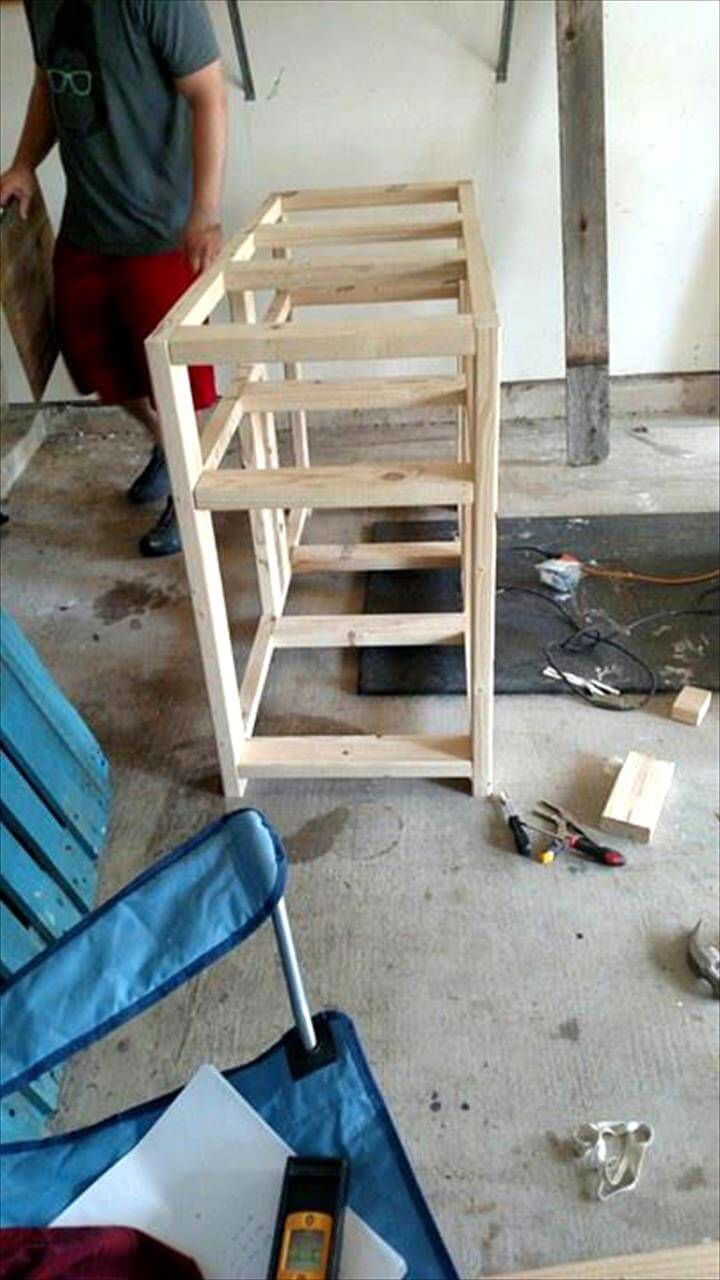 Decide the sizes of pallet lengths according to measured values or construction plan, and just make the attachments first for the basic skeleton of the TV stand! It would be recommended to use the well sanded, well cut and stronger pallet slats!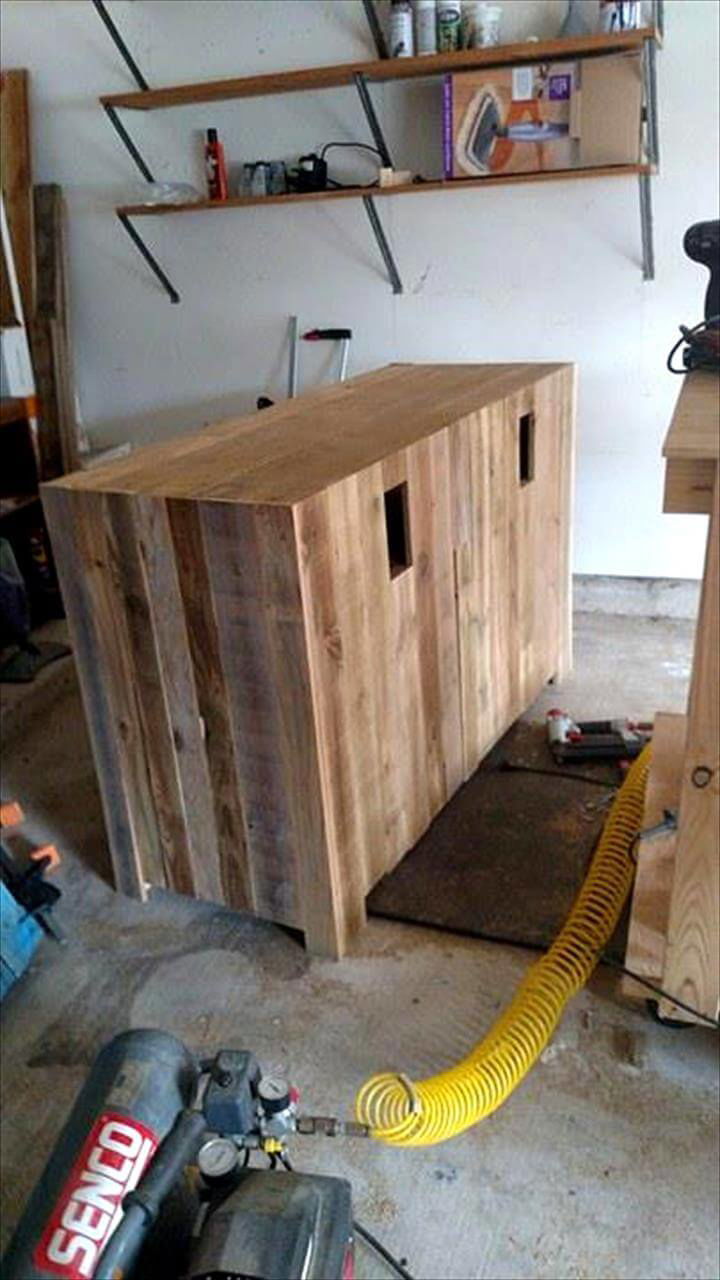 Fill the frame then for a solid filled look of TV stand and leave spaces for storage and also for passage of electrical cables! Here outlet has been made in the backside of this pallet-made TV stand!
Front of this TV stand comes with two smaller storage cubbies and also with 2 bigger wooden compartments to store bigger media items!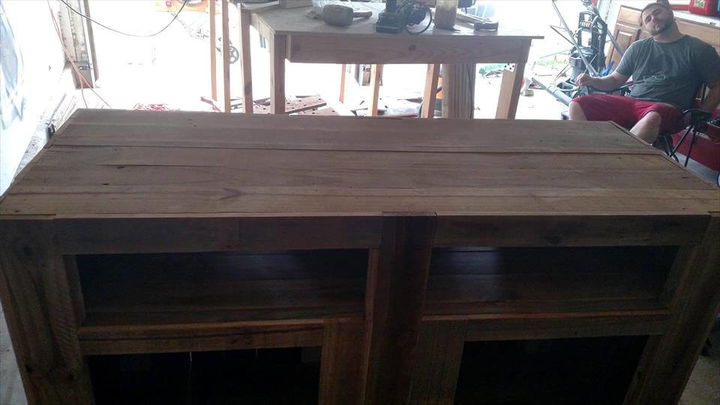 Finally the TV stand has been brought to a distinguished dark choco look by applying a few coats of dark walnut stain, also help the wood to more than usual!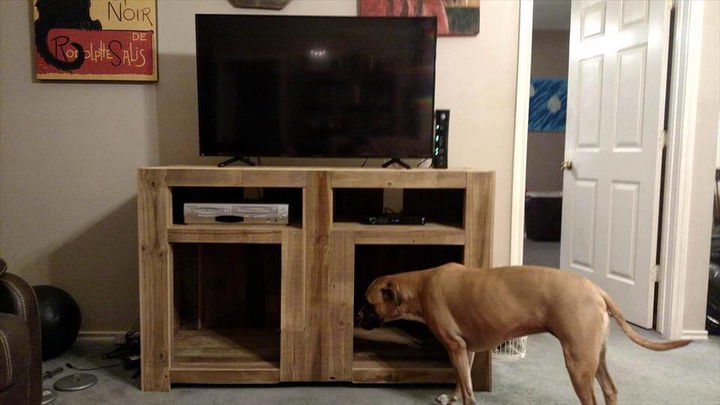 Here is how it will look like in your living room or media room after holding your screen well on a cozy height level! Cubbies can hold the gaming tools, DVD players and various items of this kind!
Made by: Brock Shuman