A Comfortable and relaxing seat is the first and foremost demand of every house for its indoor as well as outdoor sections. that is why take some extra care while choosing furniture for any sections of the house like the living, lounge, garden, patio or even the kids room. Bu to save your precious money we have here some pallet made   seating furniture ideas that you can install easily at home and enjoy the comfy, stylish and sturdy seat in every home section.
So just take a look at the following pallet furniture ideas and plans and selected seating items for each of your homey sections and that too per your demands and desires. Sofas, arm chairs, sectional sofas and chairs for kids all are here to grab your eye. As any seating is incomplete without a piece of coffee table so here coffee tables have also been included so that you give your seating an accomplished look. Apart from that you can also get a stylish bed for your bedroom, a flag art for the living walls, a bottle opener to enjoy the beverages more conveniently.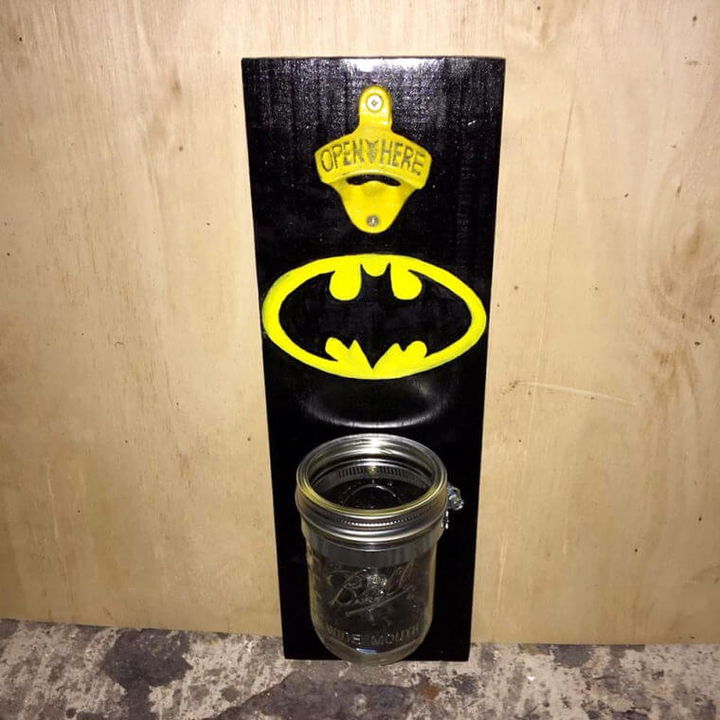 The bottle opener is the dire need for a house who has some beverage lovers there and this one would permanently adhere to your walls and let you enjoy a convenient spot to open the bottles and collect the caps in the jar.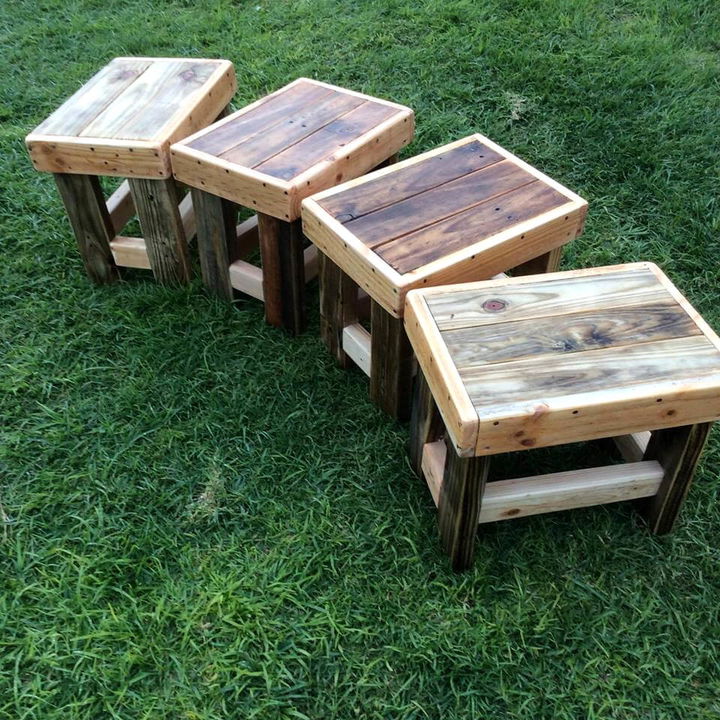 The stools are the comfortable seats for many tasks like to sit along the island, bar or kids using it for the homework tables and dining tables so make them from the pallets to give them a little personalized touch.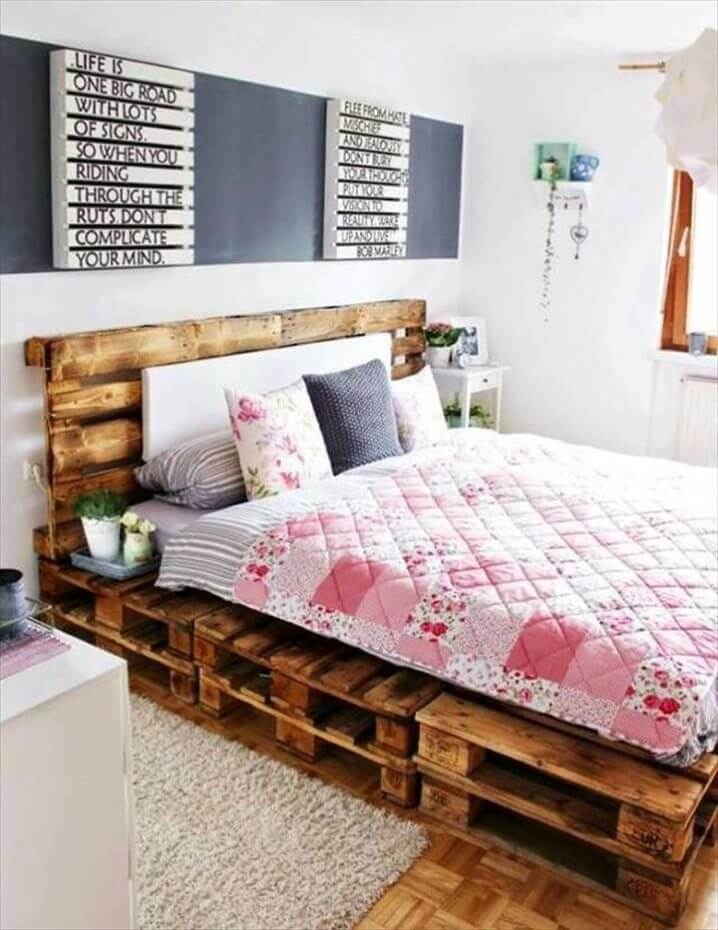 Pallet skids have been layered on to each other without any cut work to form the platform of this pallet bed frame and the slats have bee sawed and stacked to install the back pallet headboard of the bed and thus you can so easily get a coffee table.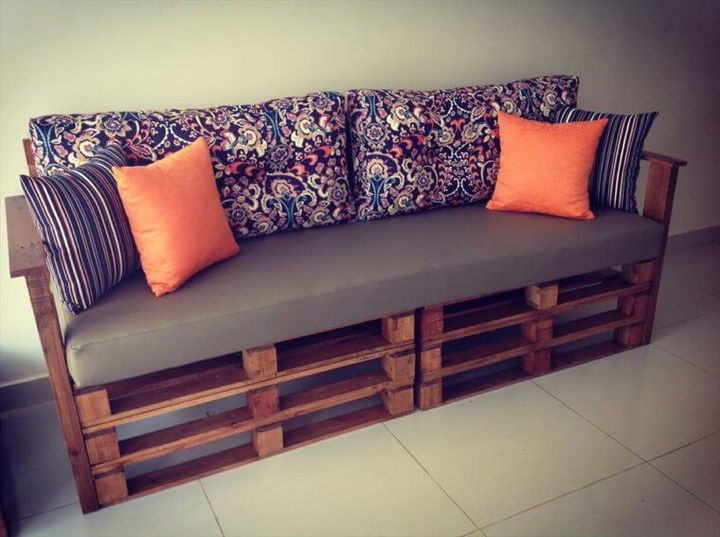 Pallet double face skids have been sawed from the pallets and then stacked to each other  in three layers to shape up the seating berth and the single slats have been used as the arm rests of the sofa to get a stylish seating in the living or lounge.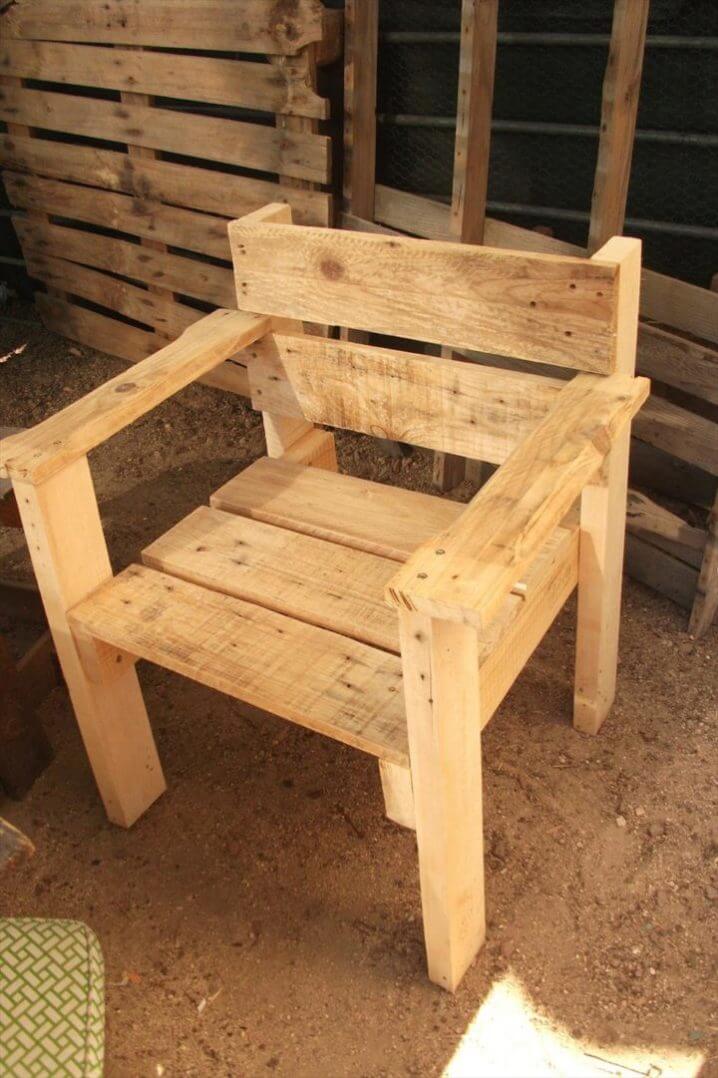 This arm chair is for the kids and they can use to do their homework incorporating it to the working table or desk and is damn easy to build from the separated pallet slat or plank pieces.

If you have some empty crates in your approach then don't let them go wasted as you can install this gorgeous and double functional coffee table out of it to not only enjoy serving but also some storage applications too.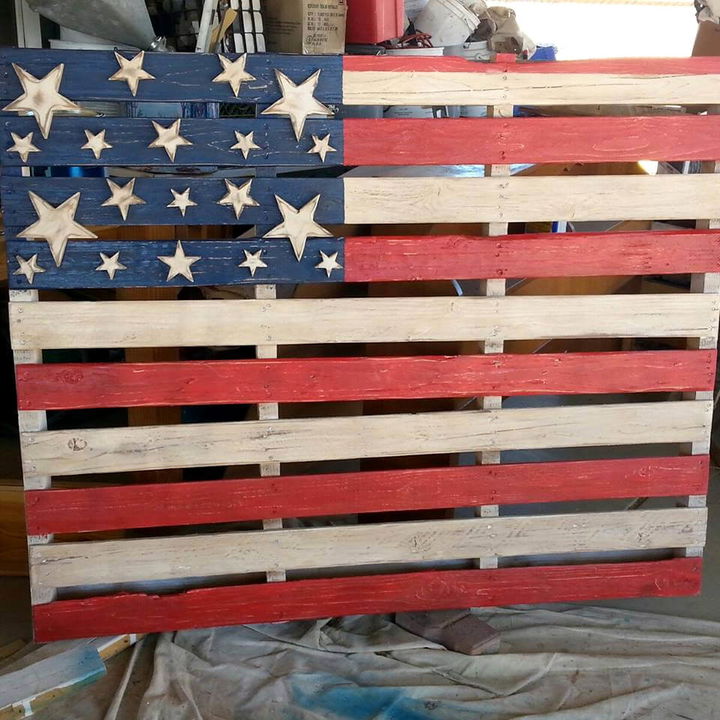 Pallet slats when sawed from the pallet skids are of unlimited use as here they have been horizontally stacked to each other forming the rectangular shape flag which has been painted with the flag colors too.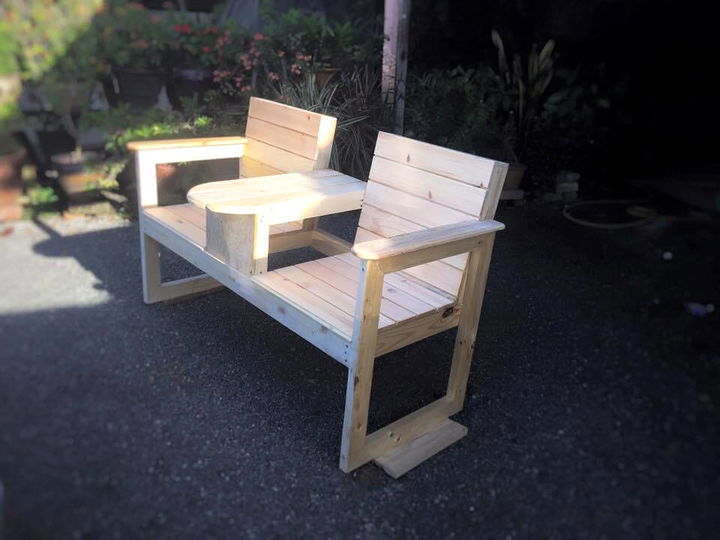 This twin pallet double chair is an ultimate delight for the couples as they can enjoy some romantic and quality time together.The middle arms of the chairs have been joined to be used as small table for the book or mug holding.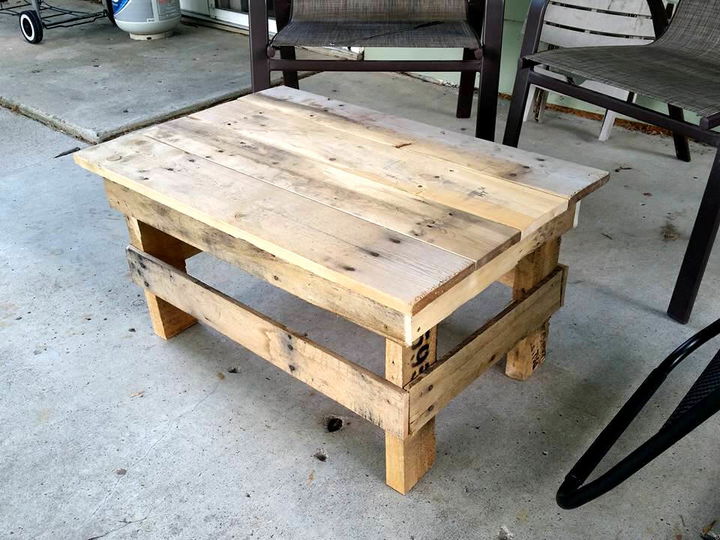 Those who want to have simple crafting from the pallets should install this simple coffee table from the yoking of pallet slats together for the top, planks being used as legs with an extra bracketing for a more stronger support.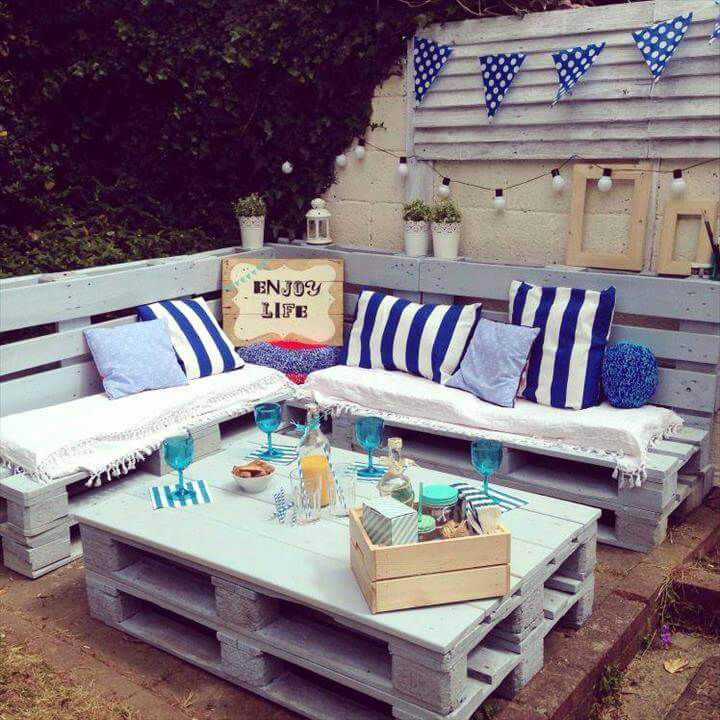 You would have to get a few double face pallet skids to install this pallet patio furniture which have been stained in the grey shade for that really gorgeous but light tone look in the patio or garden area.