Building a garden shed is a great way to say "Hello" to your garden greenery in all seasons! A garden shed serves as the best refuge to keep on staring at the outdoor environments while it is raining outside or the extremely hot sun is roasting your skin! So if you really need to install a garden shed which also plays a beautiful role of a kids playhouse or of an outdoor family fun room, we'll all recommend you to recycle some free pallets as this lasting DIY pallet garden shed is also made of them and can withstand all types of outdoor weather!
The robust cladded walls, firmly held chevron roof, well settled smooth bottom, and a dignified front entrance are the main features of this hand-built shed model! The Z-shape wooden supports to front entryway are also what that create a more artistic view of it! Dismantle a sufficient stock of pallet boards if you just need to clone this brilliant model of a wooden garden shed or garden cabin!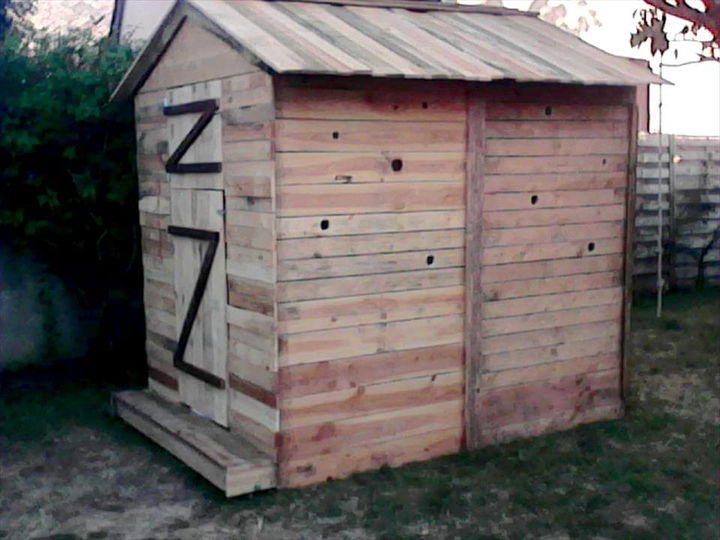 This shed here is an all mind-blowing pallet creation and composition and is also a genius example of wooden engineering! It would make a perfect family room at outdoor for fun and also a kid playhouse!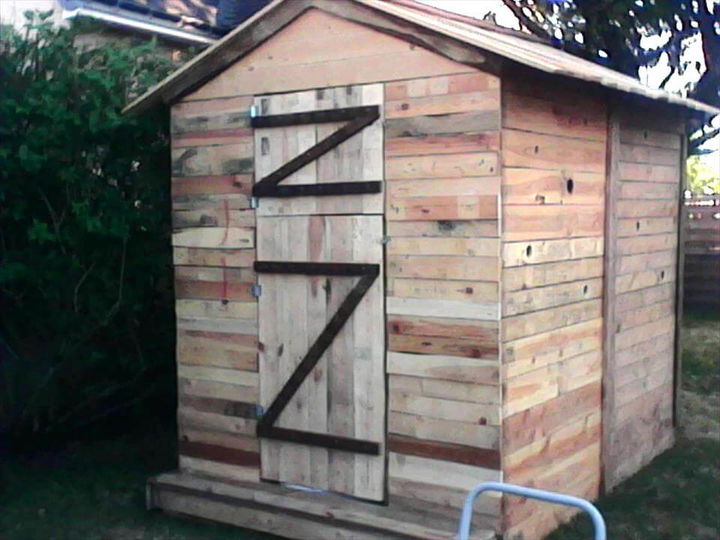 It comes with cladded walls and there is a hinged front door having Z-shape additional wooden supports that also bring an artistic vibe to entire design! It will get your first preference also while nthe eed to store garden materials and tools!
Made by Virginie Renoux