It's no surprise that we're big fans of pallet furniture. While the rustic look of a natural pallet can fit beautifully into a boho or casual design, we know that you're going to need to work a little harder if you're trying to match your palette items (like this nifty dog bed) to the lines of amazing modern furniture for any space. Here are our top tips on painting palettes to look good in any setting.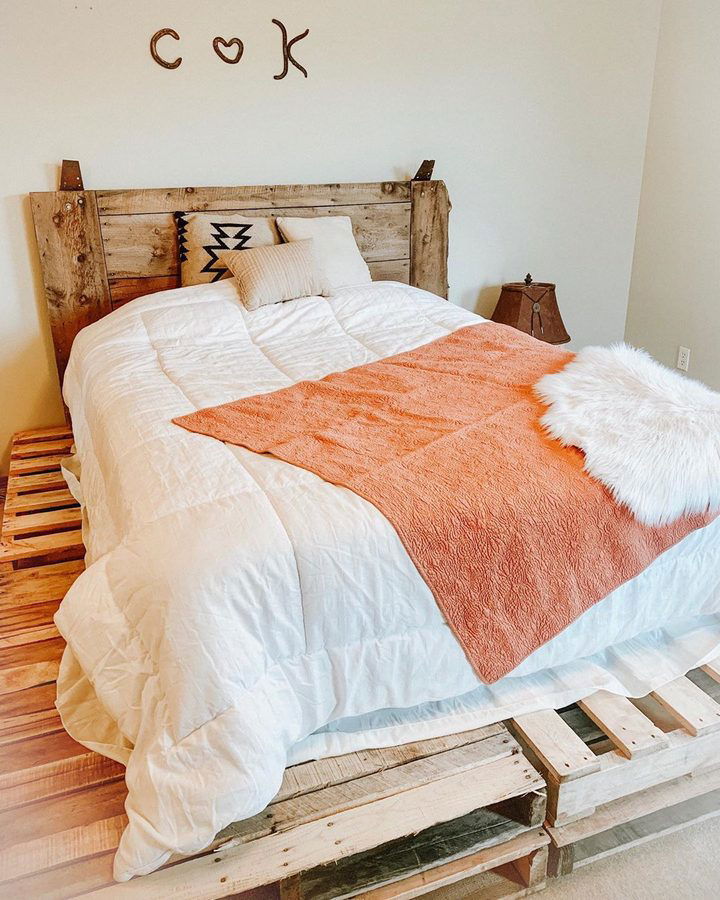 Preparing your pallet
Do you enjoy DIY? Pallet furniture is a very rewarding subdivision that not only upcycles for the future but also gifts you with the home decor you're sure to love. The key is in the preparation you put into the job. Spend some time choosing your pallet wood carefully. While all pallet wood is unprocessed (meaning rough to the touch), you want to find pieces that don't have obvious knots or burrs. Not only will these not paint well, but they can be a sign of weakness in the slats, too. Unless you specifically want some color variance, it's a good idea to try and source pallets that look visually similar, as different types of woods can take paint differently.
You won't want to sand the wood too much, as the semi-roughness is a feature of palette furniture, but the smoother the surface, the better it will take paint. You'll want to sand at least a little, and stop when it feels right to you. Wipe it down with a damp cloth to remove dust when you're done, and allow it to dry.
Painting the pallet
The better quality your brush and paint is, the more chic your end results will be. Before we even start with your final outer coat, however, invest in a high-quality wood primer. Most of the 'shabby chic' effect you get with pallet wood is caused by differently porous areas of wood absorbing paint. A primer is the best way to work around this.
Be sure to apply your paint in thin, even layers and allow one to dry before starting the next. You can experiment with effect paints (like suede-look or textured), use a high-gloss finish with a spray gun for ultra-elegant shine, or intentionally distress the wood to have a weathered or vintage feel. Staining does not really work well with pallets because of that color discrepancy we mentioned earlier. However, if you like the look, it's another option to consider. No matter how you choose to decorate, there's one last step: sealing.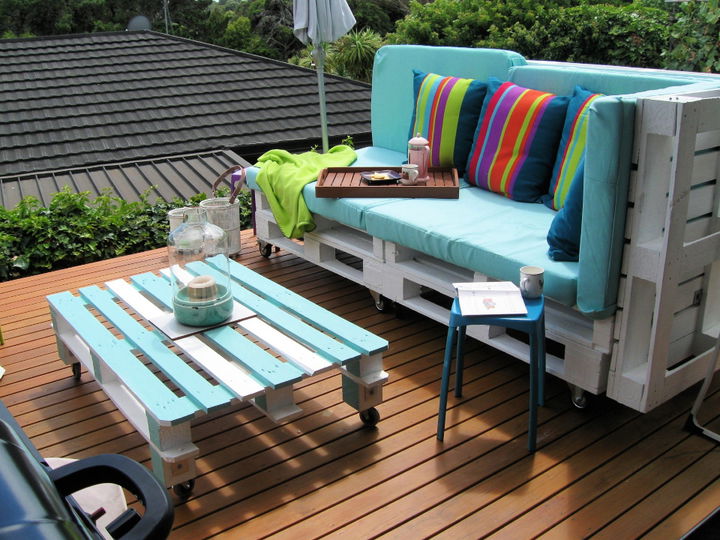 You can use wax, shellac, polish, or varnish, but a solid coat of sealant will help preserve the wood from spills and chip damage and keep your piece looking beautiful for longer.
There's no need to assume your loving projects can't look great alongside even top-end professional furniture. All it needs is a little care and attention to detail as you complete your project. Looking for a sleek project to kick off with? Why not try our DIY pallet bar, which will fit beautifully into any decor with a little planning. Remember, if you have any leftover pallets after your project is done, they make for fantastic garden features, too.