Halloween is a traditional fall holiday that is full of scares and fun. It's that time of the year when you can appear as a mythical creature to frighten people and gather treats. A spooky poster is a popular Halloween party attribute that can help you build a special atmosphere and attract more people.
Downloading posters for Halloween parties from accessible internet sources is one of the easiest ways to get impressive visuals. Nonetheless, designing custom posters can help you unleash your creative potential. You can send personalized invites to your friends, make social media publications, or print them as decorations. Check out the top Halloween poster ideas in this article. Read on!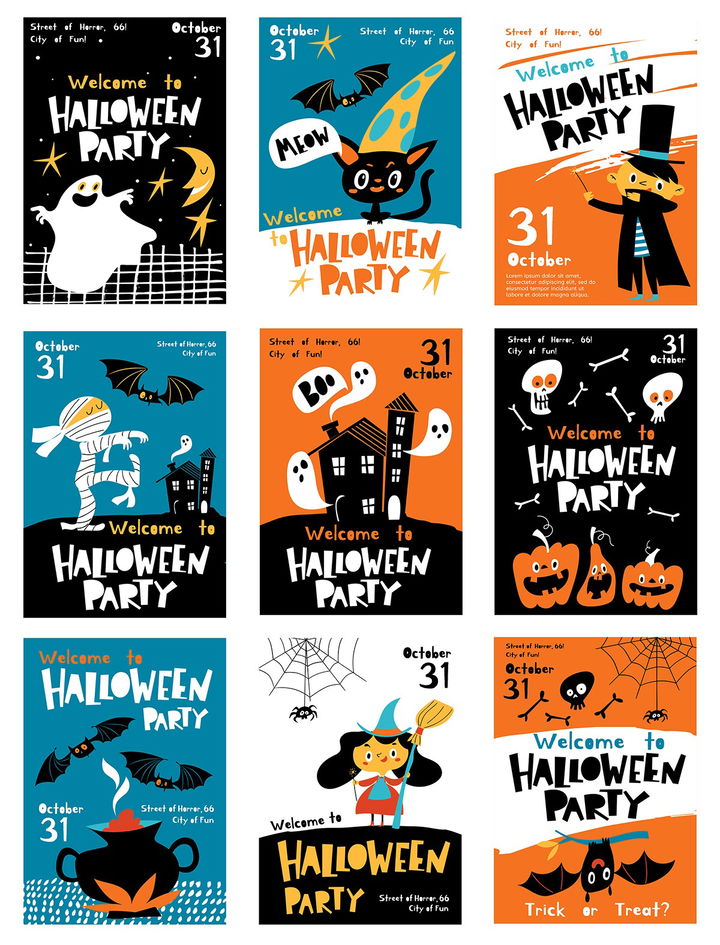 Pumpkin pictures for Halloween posters
Pumpkins are a classic Halloween symbol that you can use as the main object in your poster. It is also believed that a scary pumpkin or a mask made of it repels evil.
Blinding lights
Traditionally, people put lit candles into carved Halloween pumpkins to make them more eye-catching. You can create the same image effect using graphics editors. For example, make the eyes on your pumpkin glow in bright yellow, orange, or red. For a more dramatic effect, create contrast by making a dark background and adding a pumpkin so that only its eyes glow.
Find blurred, orange textures in PNG format using accessible internet sources. Or, create a solid yellow, orange, or red colored circle and apply the Gaussian effect. Then, add the downloaded texture or blurry circles on your pumpkin's eyes using the graphics editor. This simple technique can bring a striking glow to your poster and make an overall composition look scary.
Jack-o-lantern shadow
Jack-o-lanterns are a mysterious Halloween symbol. The name comes from creepy ghost lights that appear over swamps and mislead travelers. There is also a legend about Stingy Jack who bargained with Lucifer and was condemned to wander the Earth with a pumpkin head. Using these characters, you can create especially scary images and poster designs. For example, find an ominous pumpkin shape and put it on a black background.
Under scaring tree
You can complement pumpkin Halloween pictures with other elements and objects, frightening the imagination. In childhood, people frequently fear dry branches that swing in the wind and look like monsters or witch hands. You can use this image to create spooky posters. For example, make a composition where a jack-o-lantern sits under a rotten tree.
Ghost pictures for Halloween posters
Ghosts come back from the dead and walk among ordinary people on Halloween night. These images scare with their sinister intentions. Using ghost pictures, you can implement scary Halloween poster ideas.
Neon lights
While most people associate ghosts with the color white, neon purple looks dark and gloomy. This shade is often used in horror movies and complements the overall terrifying atmosphere. In design, combining black and purple can help create a dangerous and spooky aura. For example, make your phantoms glow neon purple or add other scary objects, like bats or spiders, in this shade.
Spooky ghost house
People are scared by things that are invisible to the human eye. A seemingly inconspicuous house can hide terrible secrets. In your Halloween poster art, you can make a ghost the main object of your scene, whereas the house in the background will only complement the composition. Or, let fantasy work for you. Make the inhabitants of a spooky house invisible. You can put ghostly figures in the windows or place them peeking out from the corners. Your poster recipients will have to explore every little visual element that fills them with fear.
Burial motifs
A silent cemetery is sinister and full of scary things. You can complement your ghost Halloween pictures using graves, ashes, urns, crypts, and other burial attributes. Mysterious silhouettes are also helpful in creating frightening storylines.
Where to download graphics for Halloween posters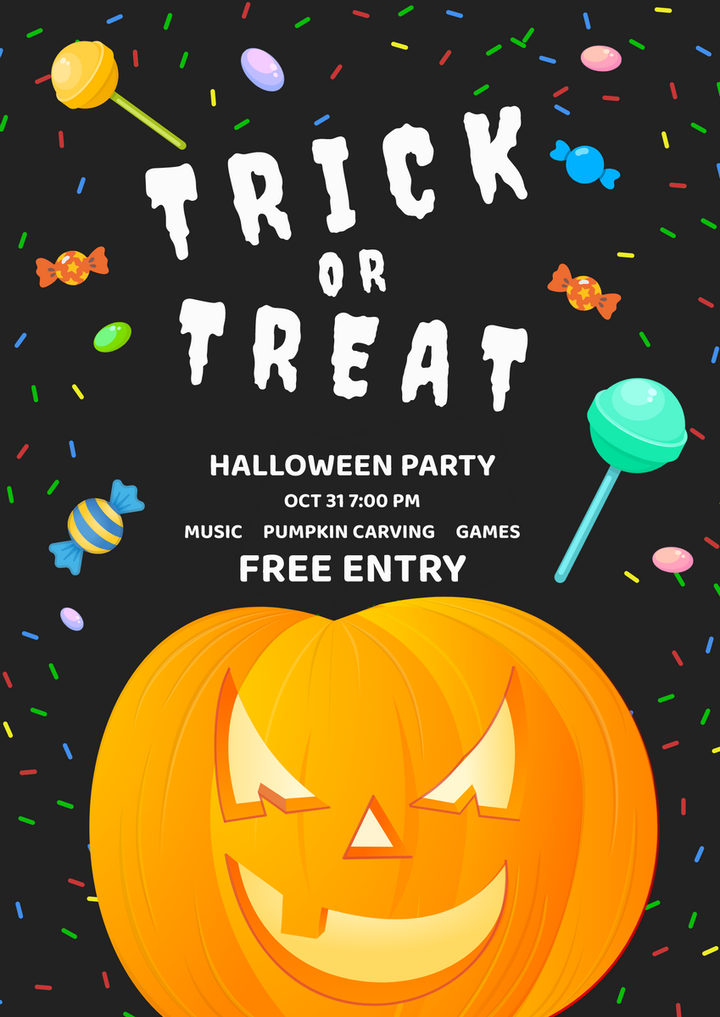 Designers spend a lot of time searching for appropriate and legal graphics. You must first gather all visual elements from different sources to combine them in a complete composition. Stock content marketplaces offer thematic images sorted into trendy collections, which professional photographers and illustrators replenish regularly.
Depositphotos is a leading international stock content platform featuring 230+ million royalty-free files, including photos, vectors, illustrations, clip art, icons, videos, music tracks, and sound effects. You can browse multiple curated collections and thematic categories devoted to popular holidays like Halloween, and gather all the needed design materials on the platform. Moreover, https://depositphotos.com features over 43,000 HD ghost images for your posters.
Depositphotos provides an advanced filtering system that simplifies your searching process. You can sort suggested visuals by point of view, orientation, number of people, color, location, and other parameters. To download images for your Halloween poster on Depositphotos, proceed with the following steps:
Visit the platform's official website.
Select the type of graphic in the search box and enter your request.
Browse the suggested pictures.
Choose and click on any image you like.
Select picture size and format, and download the visual.
Conclusion
Halloween brings a special, mysterious atmosphere to people's lives. You can create and send custom posters to your friends and colleagues to celebrate this scary holiday. Just combine frightening graphics in a complete composition and be creative. To download licensed HD visuals for your Halloween poster, browse popular stock content marketplaces like Depositphotos.