There has been a lot of talk about walk-in baths in the last few years, and these types of baths have garnered plenty of attention for their innovative and highly-practical and useful design. Although there may be many different kinds of baths available for today's consumers, the walk-in bath is a definite stand-out because of its simplicity – and, more importantly, its safety and ease of use. If you or someone in your household has mobility challenges, a walk-in bath will undoubtedly prove to be a viable investment. But what other facts should you know about walk-in baths and what they can do for you? Here's everything you should know about the benefits of a walk-in bath to make the most informed decision.
It's perfect for people with mobility challenges
When a person has mobility challenges or has compromised or impaired mobility, it can be downright difficult, not to mention unsafe, to have something as seemingly simple as a bath. Bathing isn't easy for someone with mobility issues, and the mere act of having a bath can be almost impossible. But with a walk-in bath, even someone facing challenges with mobility should be able to take a bath with no problem. Most walk-in baths are equipped with grab rails so someone can stand up quickly, and most of the units available also come with pop-up waste plugs to drain the bathwater without leaning or stretching. The more advanced walk-in bath models also have taps with temperature controls, so anyone having a bath can benefit from the ideal temperature and not be scalded in the process.
With these features, walk-in baths enable people with decreased mobility to take a stress-free bath without worrying about their safety.
It's the perfect way to become more independent
Rather than relying on someone's help whenever you or your loved one has to take a bath, a walk-in bath allows you or your family member to become more independent. It may be a small thing to some, but it is indeed a big deal to those who would like to regain some of their independence when doing such an essential task.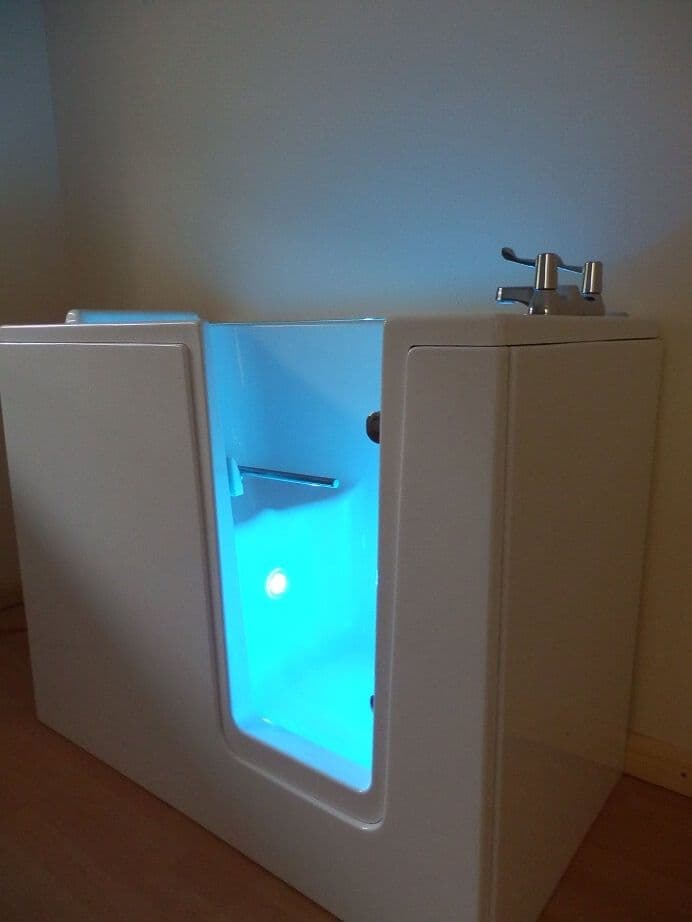 It's safe and secure
Walk-in baths are designed and built to be perfectly safe and secure, and they lessen the risk of falling whilst someone is taking a bath. As the name implies, you can easily walk into the bath since these baths have low doors with secure locks, and some also have anti-splash screens. In addition, the low threshold of the walk-in bath allows the user to walk in and out without worrying about slipping or tripping.
It can bring relief from stress and lift your mood
We all know how amazing it is to take a bath and relax in warm water, particularly after a tiring day. With a walk-in bath, anyone with decreased mobility can take a long, luxurious bath anytime they want, particularly when they feel extra stressed or moody. The combination of the quiet environment and the warm bath can do a lot to boost any user's mood and help them feel utterly relaxed. What's more, some walk-in baths even have air spa or whirlpool bath features, and there are other features you can choose from, including underwater lighting and combination walk-in baths and showers.